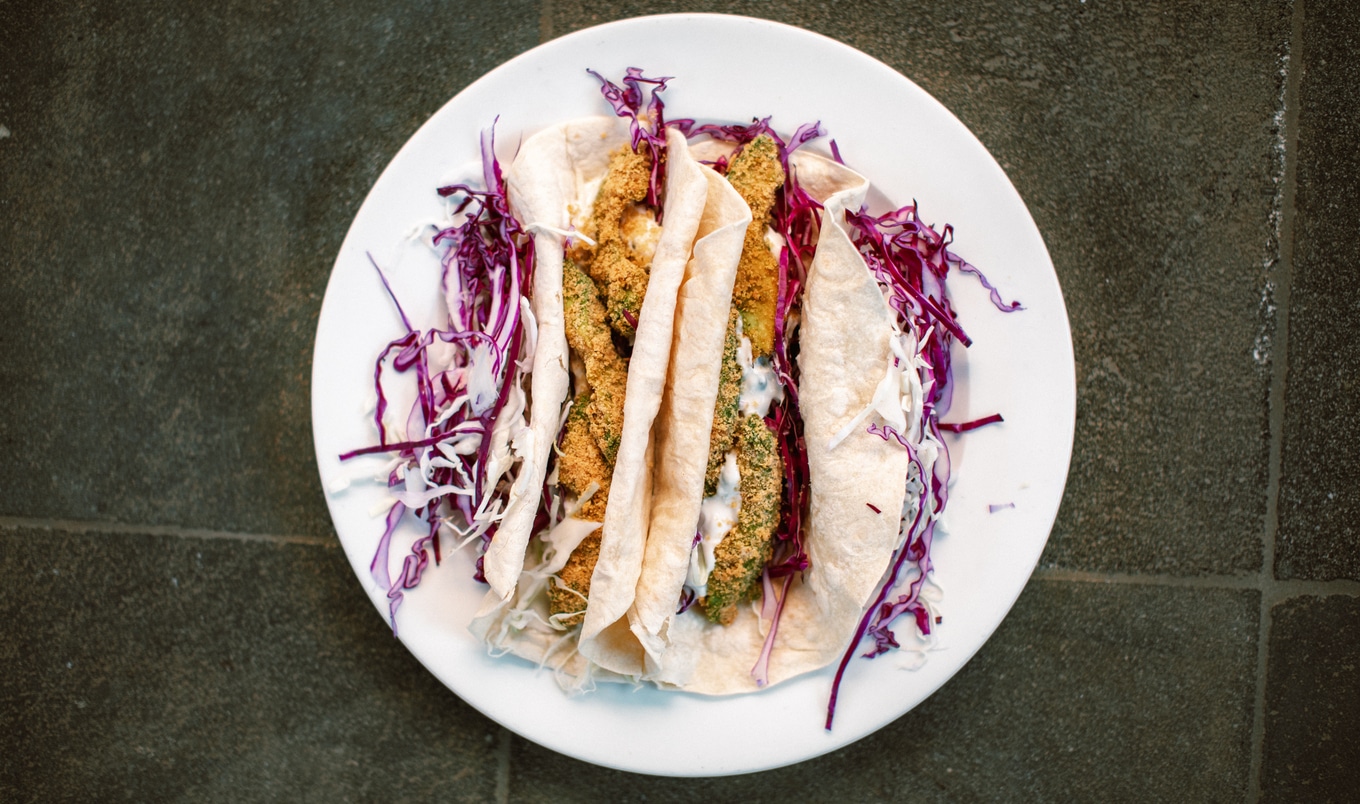 This robust spin on classic fish tacos utilizes everyone's favorite fruit—the avocado.
August 23, 2023
These breaded, crispy avocado tacos from the Good Food Gratitude cookbook are drizzled with a creamy, tangy sauce and paired with crunchy cabbage for a delicious and simple taco night dinner.
What you need:
½ bag tortilla chips, ground into a powder
1 teaspoon salt, divided
6 avocados, peeled and sliced
1 tablespoon olive oil, plus more for cooking
1 cup vegan mayonnaise
1 teaspoon relish
1 teaspoon capers, plus 1 teaspoon caper juice
12 corn tortillas
1 head green cabbage, shredded
¼ cup red cabbage, shredded
Hot sauce, for garnish
What you do:
In a medium shallow bowl, combine ground tortilla chips and ½ teaspoon salt. Dip both sides of avocado slices into mixture and set aside.
To a skillet over medium heat, warm oil. Carefully add avocado to pan and cook for about 4 minutes. Flip, and cook for 2 more minutes. Remove from heat and place on a paper towel-lined plate.
In a medium bowl, add mayonnaise, relish, capers and caper juice, and remaining salt. Stir with a fork until smooth.
On a skillet over medium-low heat, warm tortillas. In a separate bowl, combine red cabbage and green cabbage. To assemble, place 2 fried avocado slices in a tortilla, ¼ cup cabbage, and a dollop of mayonnaise sauce. Repeat with remaining ingredients. Garnish with hot sauce if desired.
For more recipes like this, check out: