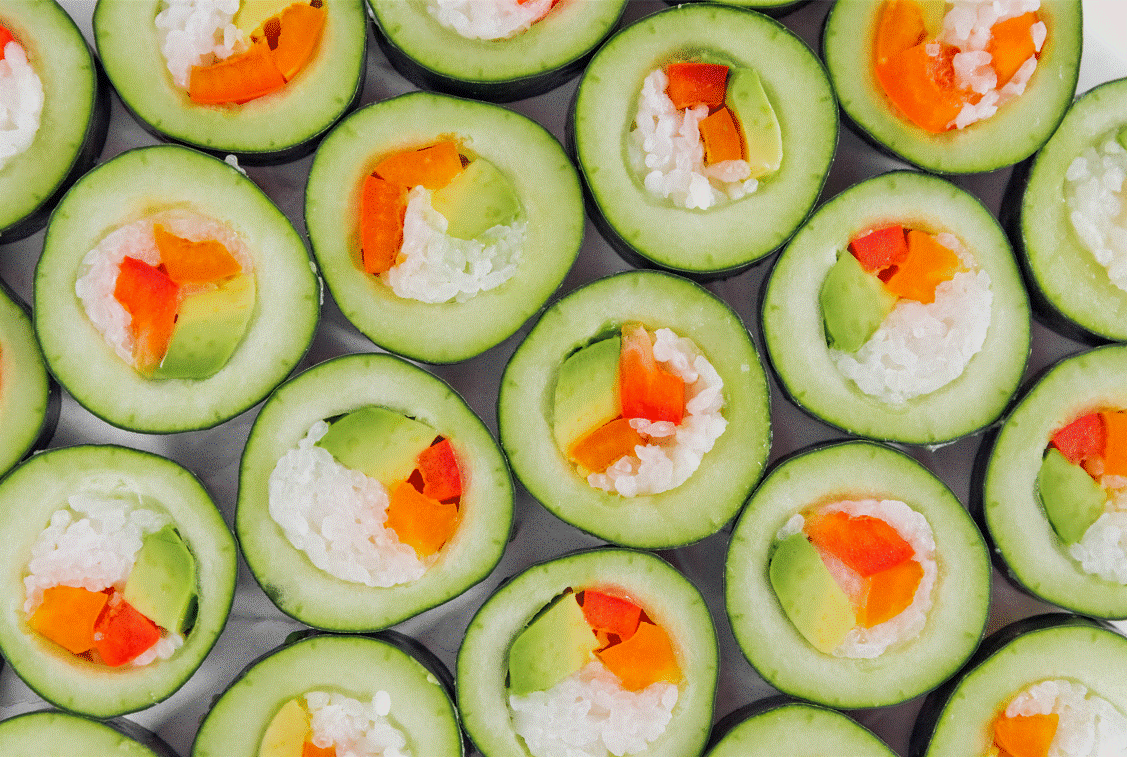 These easy cucumber sushi rolls are a simple and refreshing way to enjoy sushi.
May 26, 2023
Serve these refreshing sushi-inspired rolls from the Live Eat Learn blog with soy sauce, pickled ginger, wasabi, or your favorite sushi toppings for added flavor.
What you need:
For the sushi rolls:
2 cucumbers, cut in half widthwise, seeds removed
1 cup sushi rice, cooked according to package instructions
½ firm avocado, sliced
¼ red bell pepper, sliced
¼ orange bell pepper, sliced
¼ cup julienne cut carrots
¼ cup sliced baked tofu
For the spicy mayo:
3 tablespoons vegan mayonnaise
1 tablespoon sriracha
What you do:
For the sushi rolls, into cucumber, spoon a small amount of rice, then compress towards one side of cucumber tube. Insert a slice of avocado, a few slices of pepper, a few pieces of carrot, and a few slices of tofu, add more rice to fill gaps, compressing, and adding more rice until packed.
With a sharp knife, slice cucumber into ½-inch thick pieces.
For the spicy mayo, in a small bowl, combine mayonnaise and sriracha and mix until well combined. Serve cucumber slices and serve with spicy mayo.
For more recipes like this, check out: