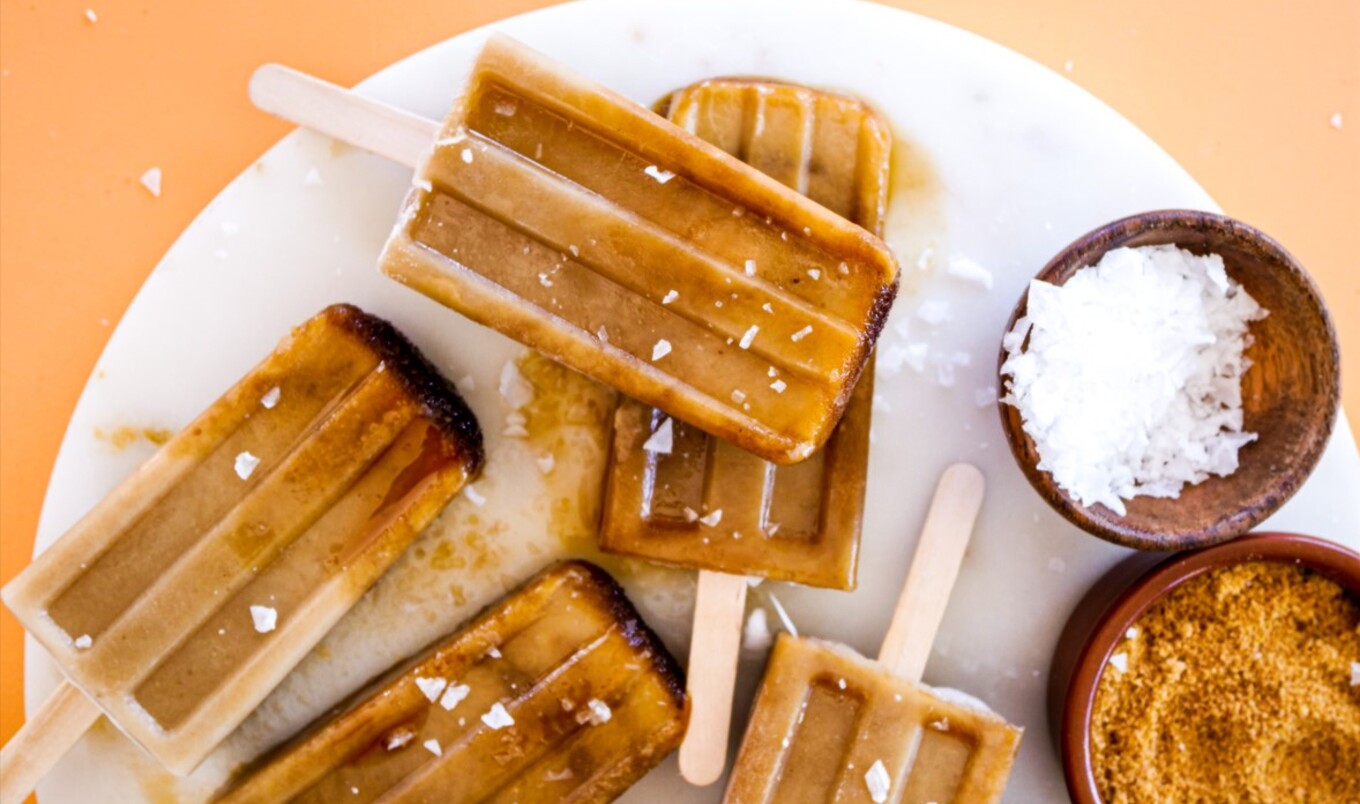 Creamy cashew milk and coconut sugar offer a slightly lightened up, plant-based take on the traditional caramel dessert.
June 30, 2022
This recipe from the Cook. Heal. Go Vegan! Cookbook for plant-based custard cashew ice cream covered with dulce de leche on a stick will quickly become your new favorite way to satisfy your sweet tooth.
What you need:
2½ cups cashew milk
½ cup coconut sugar, divided
½ teaspoon vanilla extract
2 tablespoons tapioca flour
¼ cup water
½ teaspoon flaky salt
What you do:
In a small saucepan, combine milk, ¼ cup sugar, vanilla, and tapioca flour. Turn heat to medium-high and cook 3 to 4 minutes, stirring frequently. Once consistency begins to thicken, about 3 minutes, remove from heat and set aside.
In a separate small saucepan over medium-high heat, combine remaining ¼ cup sugar, water, and salt. Stir constantly with a rubber spatula for 2 minutes, until sugar is dissolved. Remove from heat. Let cool 5 to 10 minutes.
Fill an ice pop mold about ½ inch deep with sugar-water mixture. Sprinkle a few flakes of salt over top, then finish filling molds with sugar-tapioca mixture. Cover with lid and place wooden ice pop handles in pops. Freeze for at least 6 hours, or overnight.
Once frozen, run mold under hot water for 10 seconds to remove pops easily.
Photo credit: Bailey Ruskus