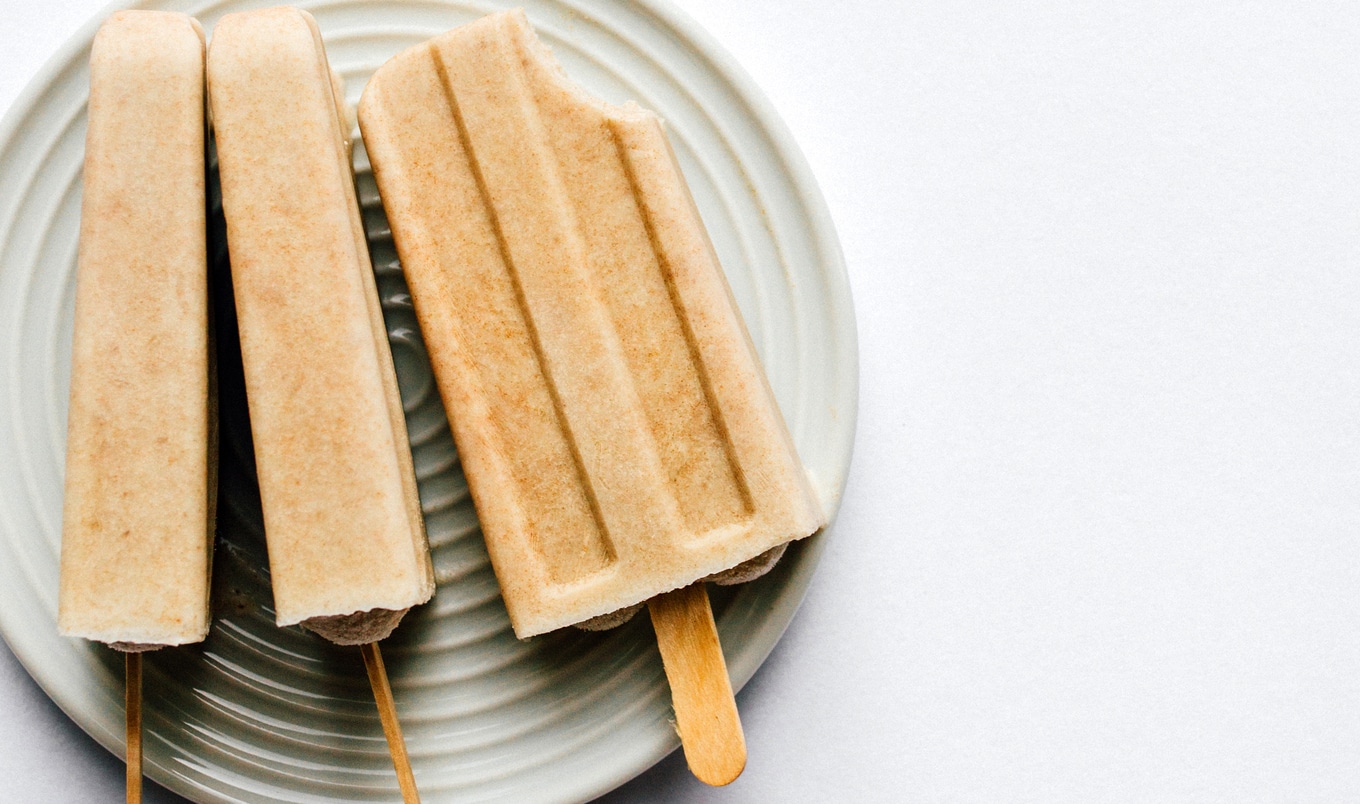 These four-ingredient frozen treats will keep you cool all summer long.
July 8, 2019
Summertime is here, and we're turning to these refreshing and healthy pops to beat the heat. Simple ingredients plus super-easy prep make this recipe from For the Love of Popsicles a warm-weather essential.
What you need:
½ cup pitted Medjool dates
1 (14-ounce) can full-fat coconut milk
¼ teaspoon vanilla extract
⅛ teaspoon salt
What you do:
In a small bowl, add dates and cover with hot water to soak for 30 minutes. Drain water.
Into a blender, add drained dates, coconut milk, vanilla, and salt, and blend until smooth. Pour into popsicle molds, leaving a little space at top for them to expand. Insert popsicle sticks and freeze for 4 hours.
Run molds under warm water for a few seconds to loosen up, and then remove popsicles.