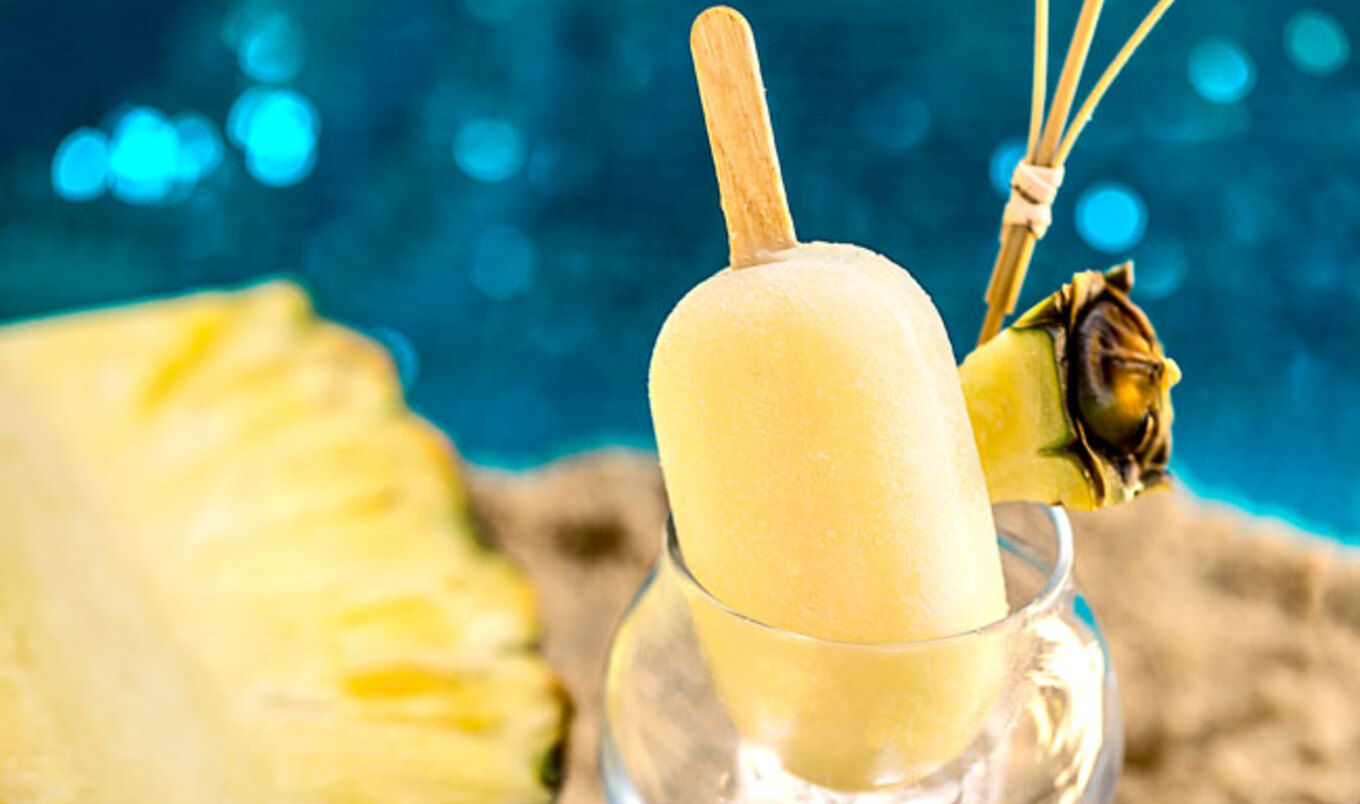 Rich, creamy coconut and sweet, succulent pineapple come together in this tropical taste sensation.
June 30, 2021
Makes 8 popsicles
What you need:
1 (14-ounce) can light coconut milk
1 cup pineapple chunks, fresh, frozen, or canned
3 tablespoons agave nectar or brown rice syrup
1½ teaspoons vanilla
½ teaspoon almond or rum extract
What you do:
1. Place all ingredients in a blender or food processor and blend until smooth.
2. Pour mixture into 8 popsicle molds and insert sticks. Freeze until solid, at least 8 hours or overnight.