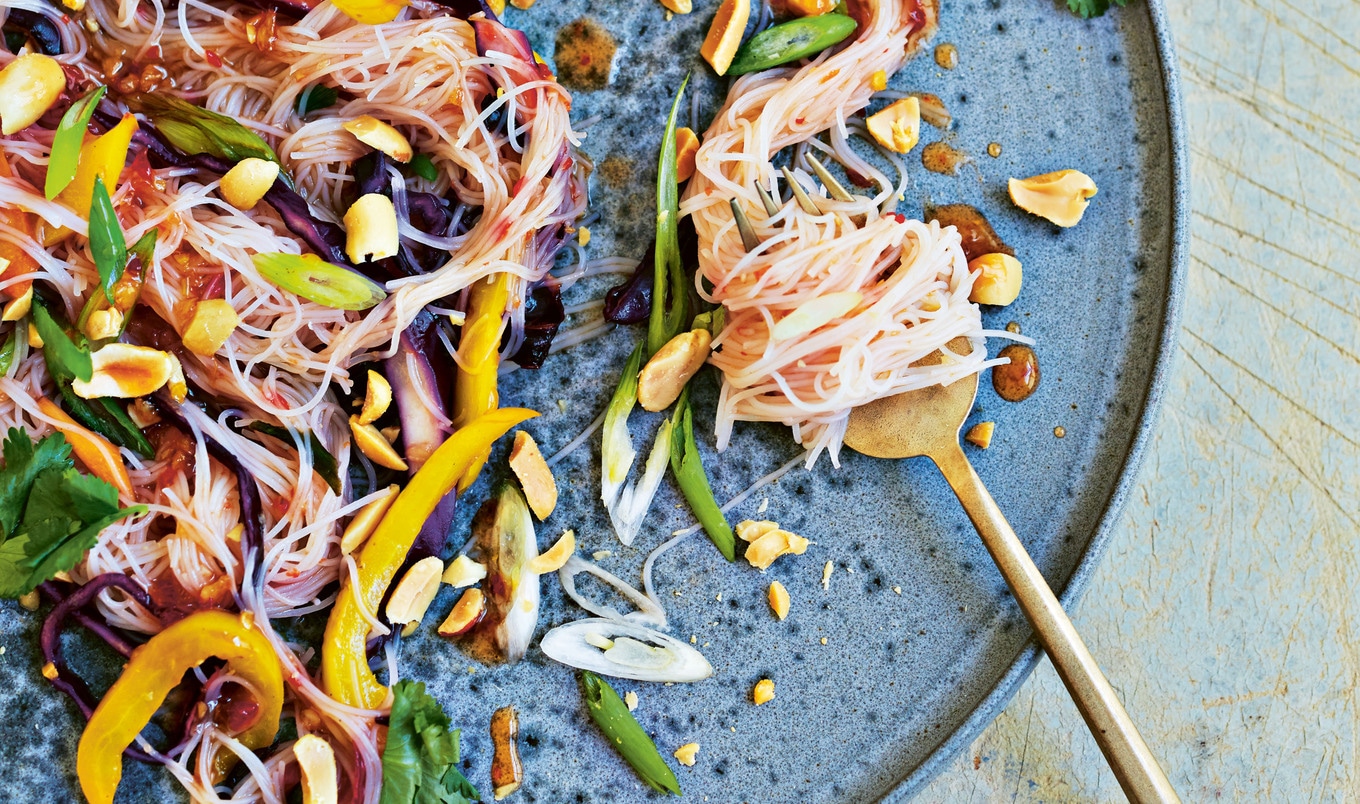 Kids will love these speedy and colorful noodles; simply omit the red chili to reduce the heat.
August 22, 2019
Cook up a rainbow in your kitchen with these easy noodles from the 15 Minute Vegan on a Budget cookbook that make a perfect quick and healthy weekday meal. Serve them up with peanut tempeh for a delicious protein component.
What you need:
2 tablespoons sunflower oil
¼ head red cabbage, finely sliced
1 carrot, peeled and very finely sliced
1 yellow bell pepper, deseeded and very finely sliced
2 green onions, roughly chopped
1 red chili, deseeded and sliced
10½ ounces of cooked rice noodles
2 tablespoons sweet chilli sauce
Juice of ½ lime
1 tablespoon salted peanuts, roughly chopped
¼ cup of cilantro, roughly torn
What you do:
In a wok over high heat, warm oil, then add cabbage, carrot, bell pepper, onions, and chili, and cook for 2 minutes.
Add noodles, then stir in sweet chilli sauce and stir-fry for 2 minutes. Transfer to 2 serving bowls and add lime juice, peanuts, and cilantro. Serve hot.