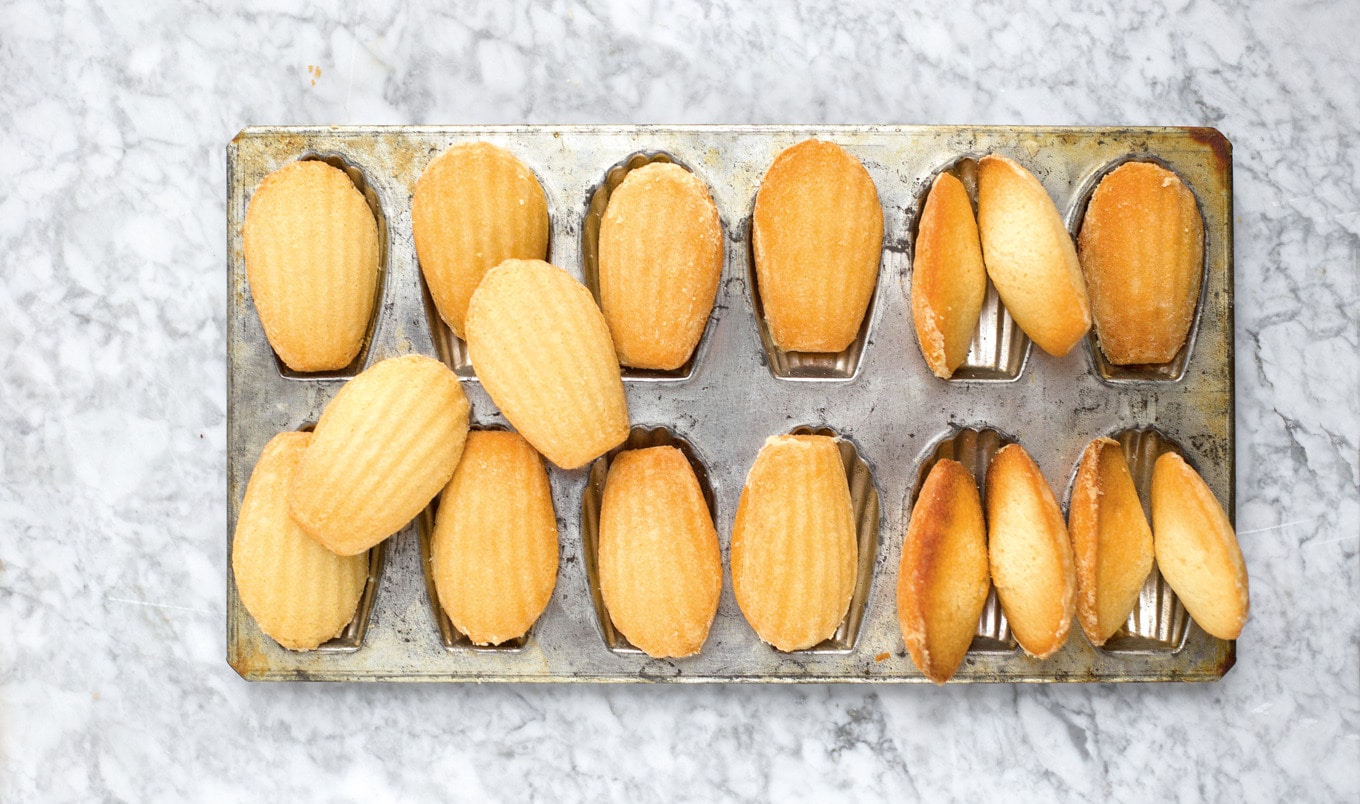 Perfectly fluffy, cake-like French cookies are perfected in this plant-based recipe.
January 18, 2023
These traditional French cakes require a madeleine baking tray which helps achieve the perfect crisp edges and delicate shell shape that characterize these desserts. This simple recipe from The Vegan Baking Bible cookbook takes the stress out of baking these delicate bites. Chef's tip? You can replace the lemon zest and juice with orange zest and freshly squeezed orange juice.
What you need:
½ cup vegan butter, melted
Zest of ¼ lemon
1½ cups flour
1½ teaspoon baking powder
¼ teaspoon salt
¾ cup sugar
½ cup aquafaba
1 teaspoon lemon juice
What you do:
Grease and flour a madeleine baking tray. In a medium bowl, mix butter and lemon zest. In a separate bowl, mix flour, baking powder, and salt.
In a stand mixer with a whisk attachment, beat sugar, aquafaba, and lemon juice until frothy. Carefully fold in flour and, once incorporated, fold in melted butter in three batches. Pour batter into a piping bag and chill in refrigerator for at least 1 hour.
Preheat oven to 425 degrees. Remove batter from refrigerator, and fill each madeleine divet approximately ¾ full. Place in oven and lower temperature to 400 degrees. Bake for 10 to 15 minutes, until golden.
Remove from oven and let sit for a few minutes before removing from tray and placing on a wire rack.