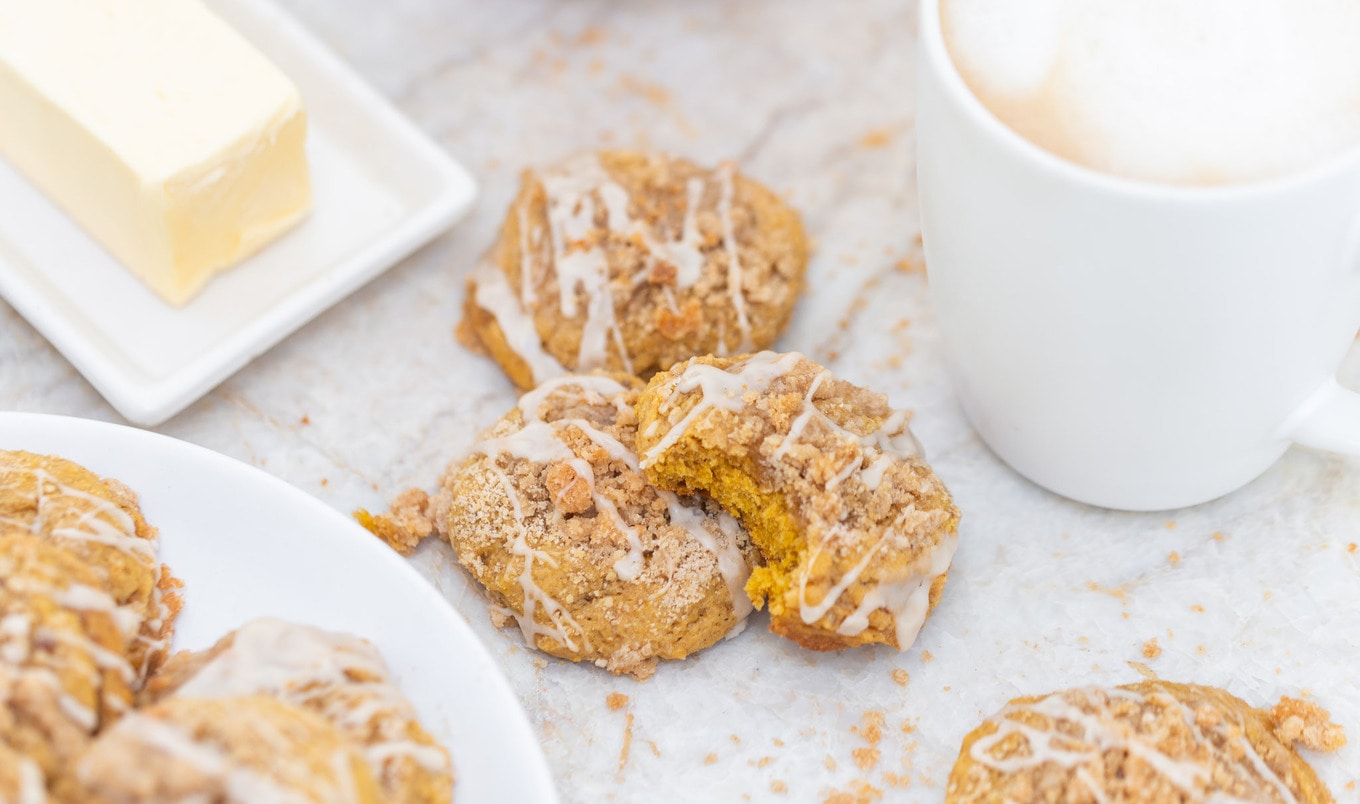 Your favorite sweet breakfast cake gets transformed into a pumpkin-spiced cookie in this VegNews award-winning recipe.
September 22, 2023
A buttery streusel crumble, a light and sweet vanilla icing drizzle, and a delicate melt-in-your-mouth pumpkin sugar cookie makes these cookies absolute perfection. Pair with a warm and cozy mug of tea to complete the experience.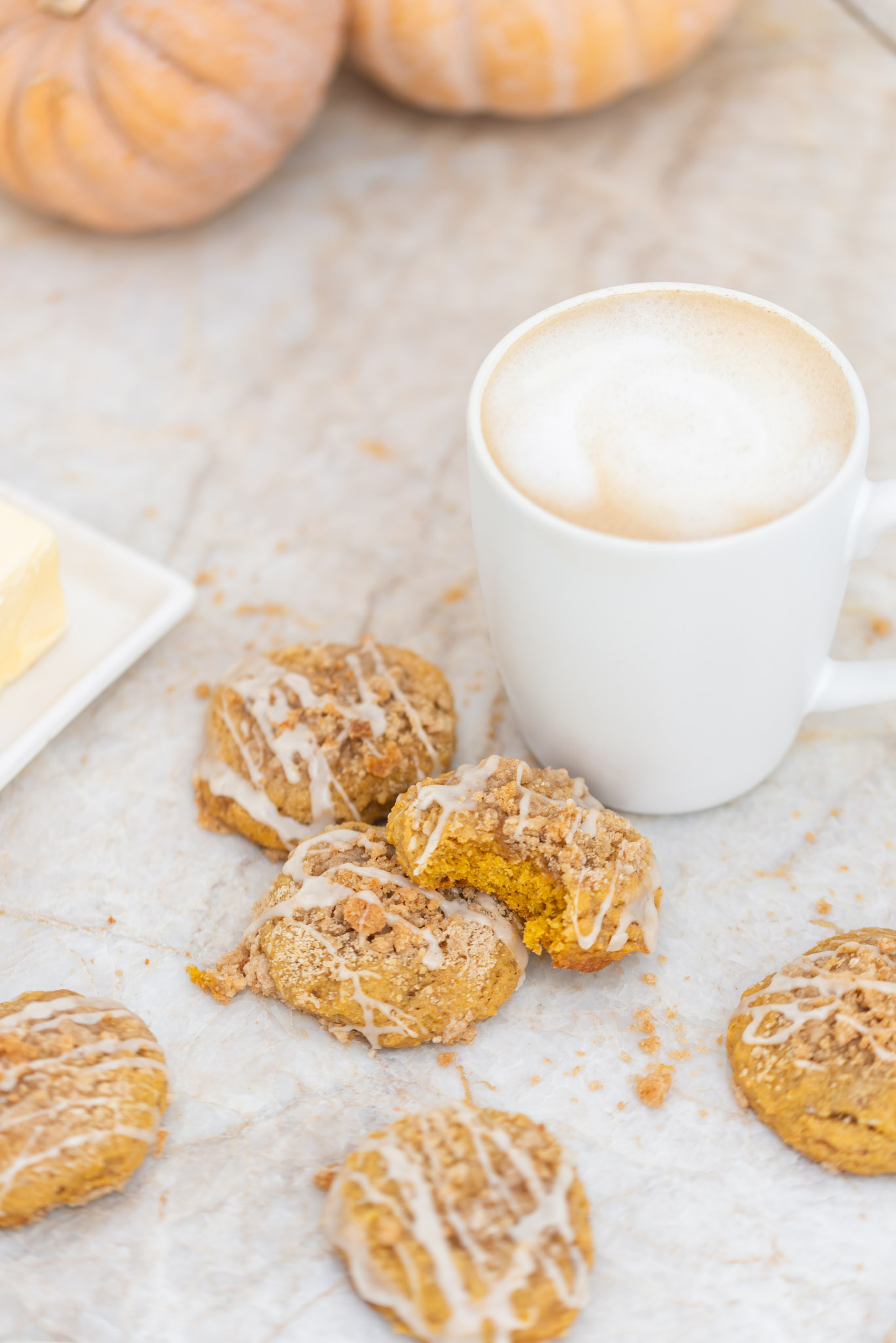 What you need:
For the cookies:
1¾ cup flour
½ teaspoon baking powder
½ teaspoon baking soda
½ teaspoon salt
1½ teaspoons pumpkin pie spice
1 tablespoon flax meal
3 tablespoons water
½ cup vegan butter
½ cup brown sugar
½ cup white sugar
1 teaspoon vanilla extract
½ cup pumpkin purée
For the crumble:
½ cup flour
¼ cup brown sugar
¼ teaspoon cinnamon
¼ cup vegan butter, softened
For the vanilla icing:
½ cup powdered sugar
1 teaspoon almond milk
1 teaspoon vanilla extract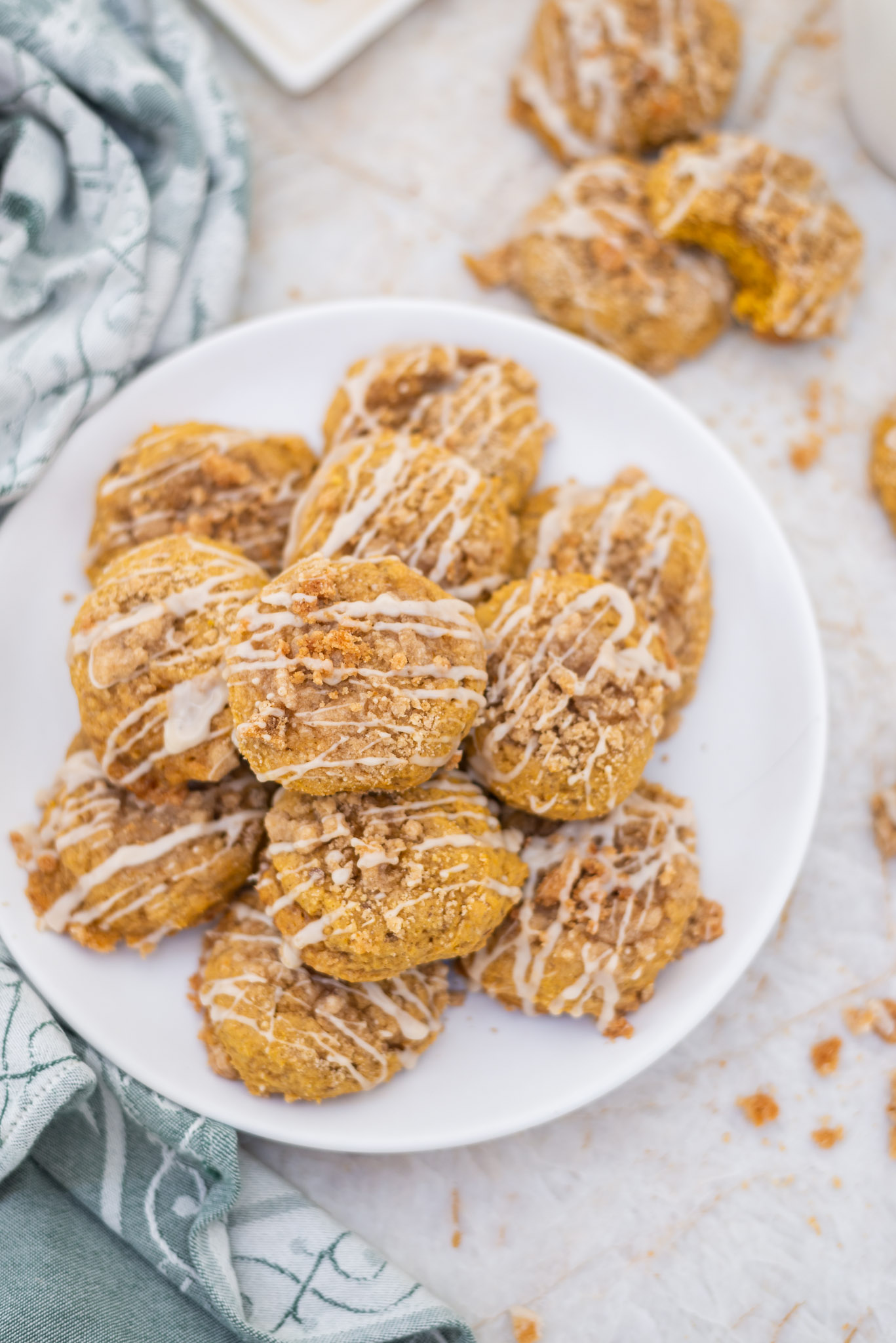 What you do:
For the cookies, preheat oven to 350 degrees and grease a baking sheet. In a medium bowl, combine flour, baking powder, baking soda, salt, and pumpkin spice.
In a small bowl, combine flax and water and let sit for 5 minutes. In a stand mixer with a whisk attachment, add butter, brown sugar, and white sugar, and beat 2 minutes. Add flax mixture, vanilla, and pumpkin purée, and mix 1 more minute. Add in dry ingredients and combine.
For the crumble, in a medium bowl, add flour, brown sugar, and cinnamon, and stir to incorporate. Add butter and mix until a soft crumble forms.
Scoop 1 tablespoon-sized balls of dough, and place onto baking sheet. Top each cookie with crumble, pressing down gently. Bake cookies 13 minutes. Remove from oven, and let cool on a cooling rack.
For the icing, in a small bowl, add all ingredients. Drizzle onto each cooled cookie.
For more award-winning cookies, read: