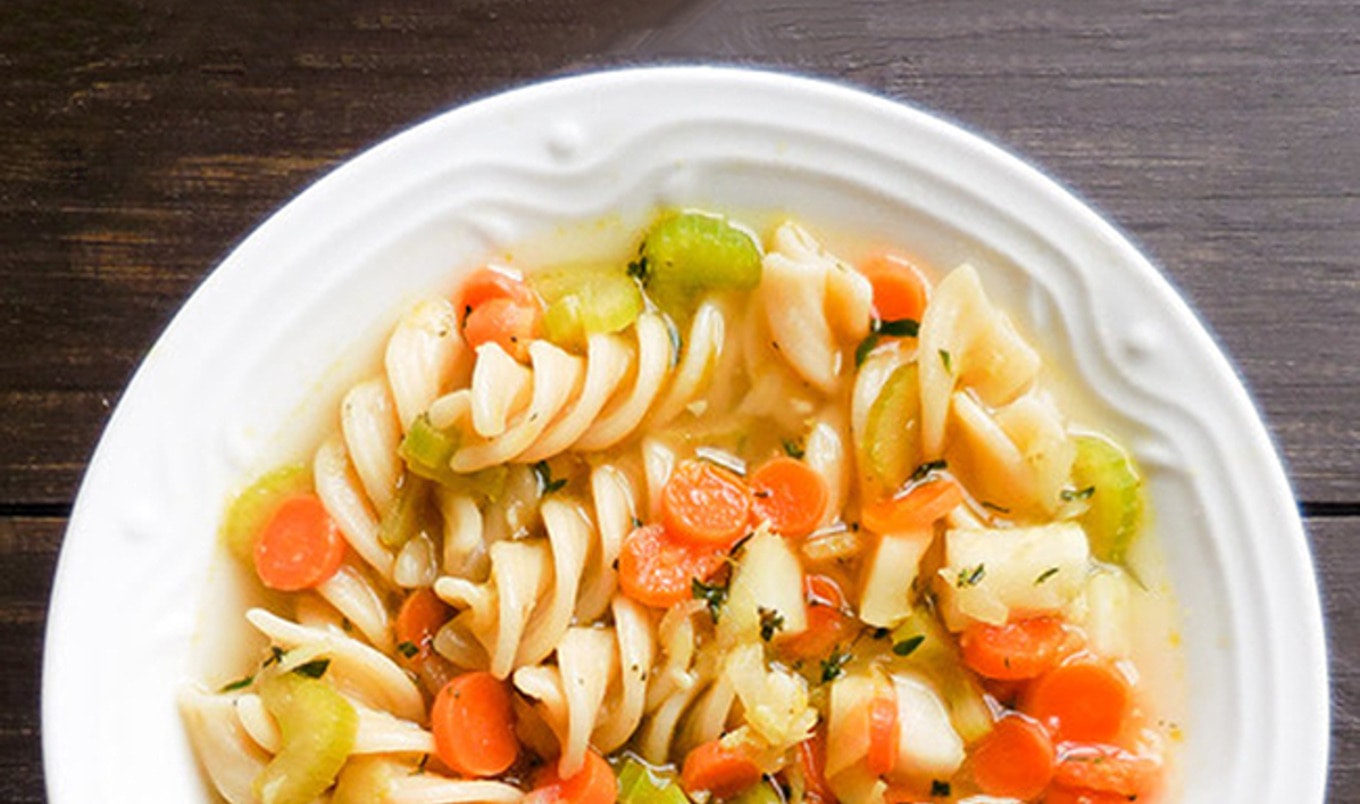 You can't beat a big bowl of hot soup on a cold day!
January 10, 2018
Cozy up with a big bowl of this hearty and aromatic soup that's packed with good-for-you vegetables and herbs. Warm and comforting, this soup is ready in less than an hour and is especially nice for when you're feeling under the weather.
What you need:
2 tablespoons olive oil
½ cup yellow onions, diced
1 cup sliced carrots
1 cup celery, sliced
1 cup kohlrabi, peeled and diced
4 cloves garlic, minced
1 teaspoon sea salt
¾ teaspoon ground black pepper
2 tablespoons fresh rosemary
2 tablespoons fresh thyme
2 tablespoons fresh ginger, peeled and grated
3 bay leaves
8 cups vegan chicken broth
½ cup white wine
¼ cup lemon juice
8 ounces fusilli noodles
What you do:
1. Into a large pot over medium high heat, add olive oil. When oil is hot, add onions, carrots, celery, and kohlrabi. Cook 5 minutes, stirring frequently, until vegetables are softened.
2. Add garlic, salt, pepper, rosemary, thyme, ginger, and bay leaves. Cook 1 minute. Add broth, white wine, and lemon juice. Stir to combine.
3. Increase heat to high, and bring to a boil. Reduce heat to low, cover, and simmer 20 minutes.
4. Add fusilli and continue cooking, stirring occasionally for 20 minutes, or until noodles reach al dente consistency. Ladle into soup bowls and serve warm.