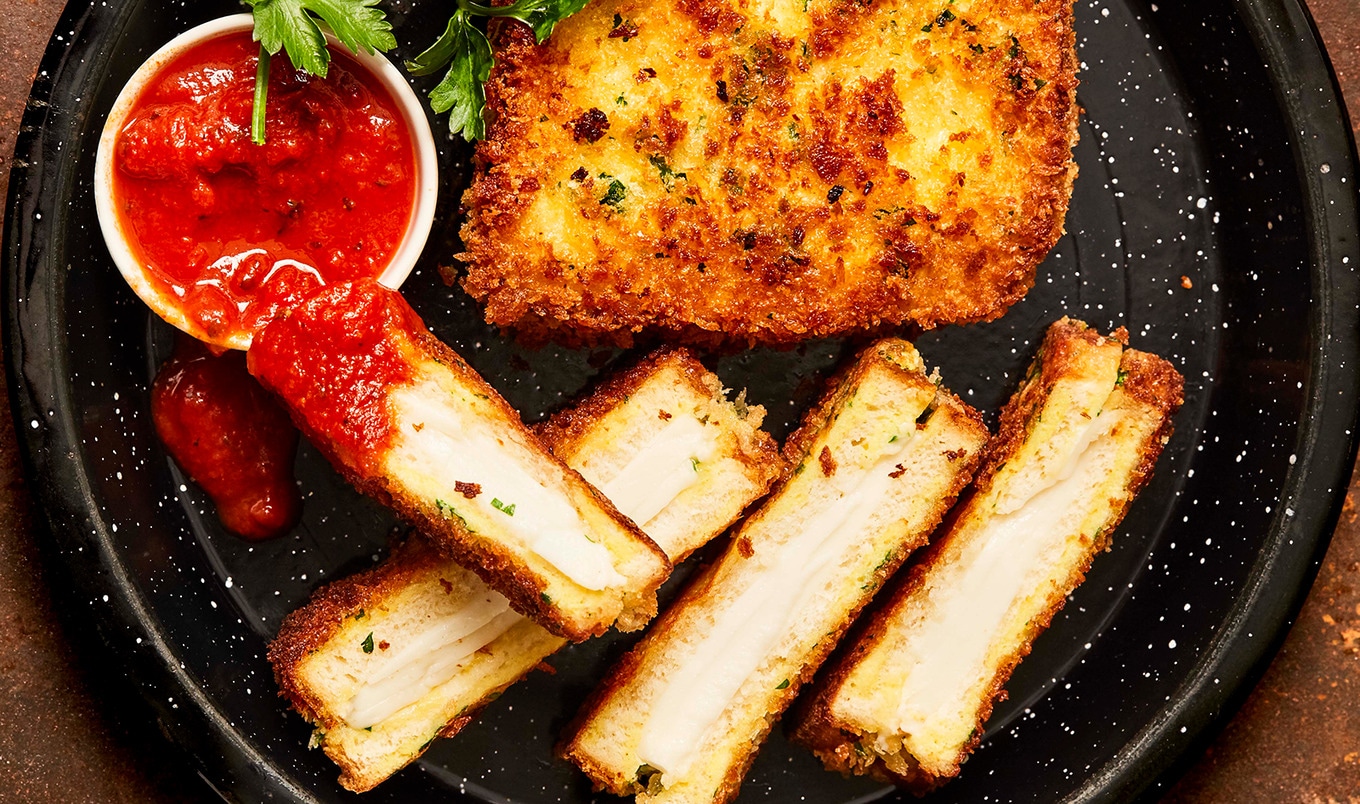 A mozzarella grilled cheese sandwich battered, fried, and served with marinara sauce blurs the line between some of our favorite cheesy appetizers in the best way.
March 1, 2023
Mozzarella sticks are delicious. Grilled cheese sandwiches are delicious. A whole grilled cheese sandwich turned into a crispy, fried mozzarella stick—courtesy of the geniuses behind The Herbivorous Butcher Cookbook is next-level delicious. Make it into a meal by swapping the marinara sauce for a creamy tomato soup for a nostalgic-yet-indulgent lunch pairing.
What you need:
1 (8-ounce) vegan mozzarella ball, sliced
4 slices white sandwich bread
¾ cup liquid vegan egg
2 garlic cloves, minced
1½ teaspoon flat-leaf parsley
¼ teaspoon salt
¼ teaspoon black pepper
2 cups panko bread crumbs
Marinara sauce, for dipping
What you do:
Divide cheese between two slices of bread, topping with remaining slices to make two sandwiches.
In a shallow dish, combine vegan egg, garlic, parsley, salt, and pepper. On a separate plate, place panko.
In a cast-iron skillet, heat about ¼-inch of oil until it reaches 350 degrees. Dip each sandwich into egg mixture, ensuring all sides are coated, then dredge in panko until coated. Fry in oil, flipping once, until golden and cheese is melted, about 4 to 6 minutes.
Serve hot with marinara sauce for dipping.