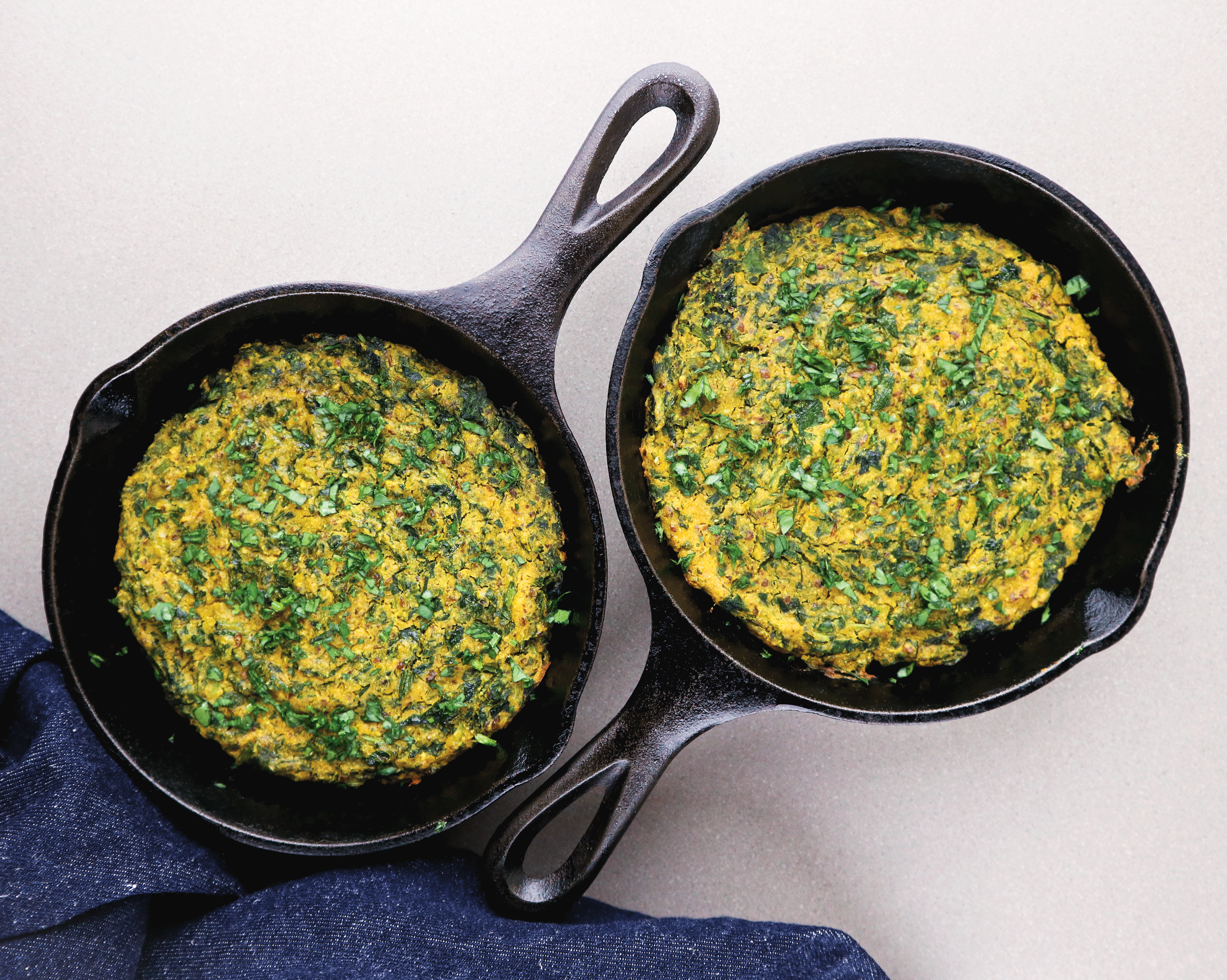 No eggs needed for this classic breakfast dish. A flurry of fresh basil, cilantro, and parsley lend aroma and tons of flavor.
June 29, 2021
Chickpea flour steps in for eggs in this traditional breakfast frittata from Christine Wong's Plantiful Plate cookbook. Top with buttery avocado and enjoy with mimosas for the ultimate weekend brunch.
What you need:
For the base:
1 cup chickpea flour
1¼ cups boiling water
1 cup riced cauliflower
2 tablespoons olive oil
1 tablespoon nutritional yeast
1 teaspoon turmeric
½ teaspoon garlic powder
¼ teaspoon freshly ground black pepper
1 teaspoon salt
For the filling:
1 tablespoon olive oil
1 fennel bulb, thinly sliced
1 shallot, thinly sliced
⅔ cup basil, finely chopped
⅔ cup parsley, finely chopped
⅔ cup cilantro, finely chopped
What you do:
Preheat oven to 450 degrees. For the base, into a blender, add all ingredients, and blend until smooth. Set aside to rest for 30 minutes.
For the filling, in a cast-iron skillet over high heat, warm olive oil. Add fennel and shallot, and sauté for 5 minutes, or until softened and browned. Add chopped herbs and sauté for 2 more minutes, then remove from heat.
Pour chickpea base into skillet, then place skillet in oven. Bake for 10 minutes, or until set. Remove skillet from oven and serve directly in pan while warm.