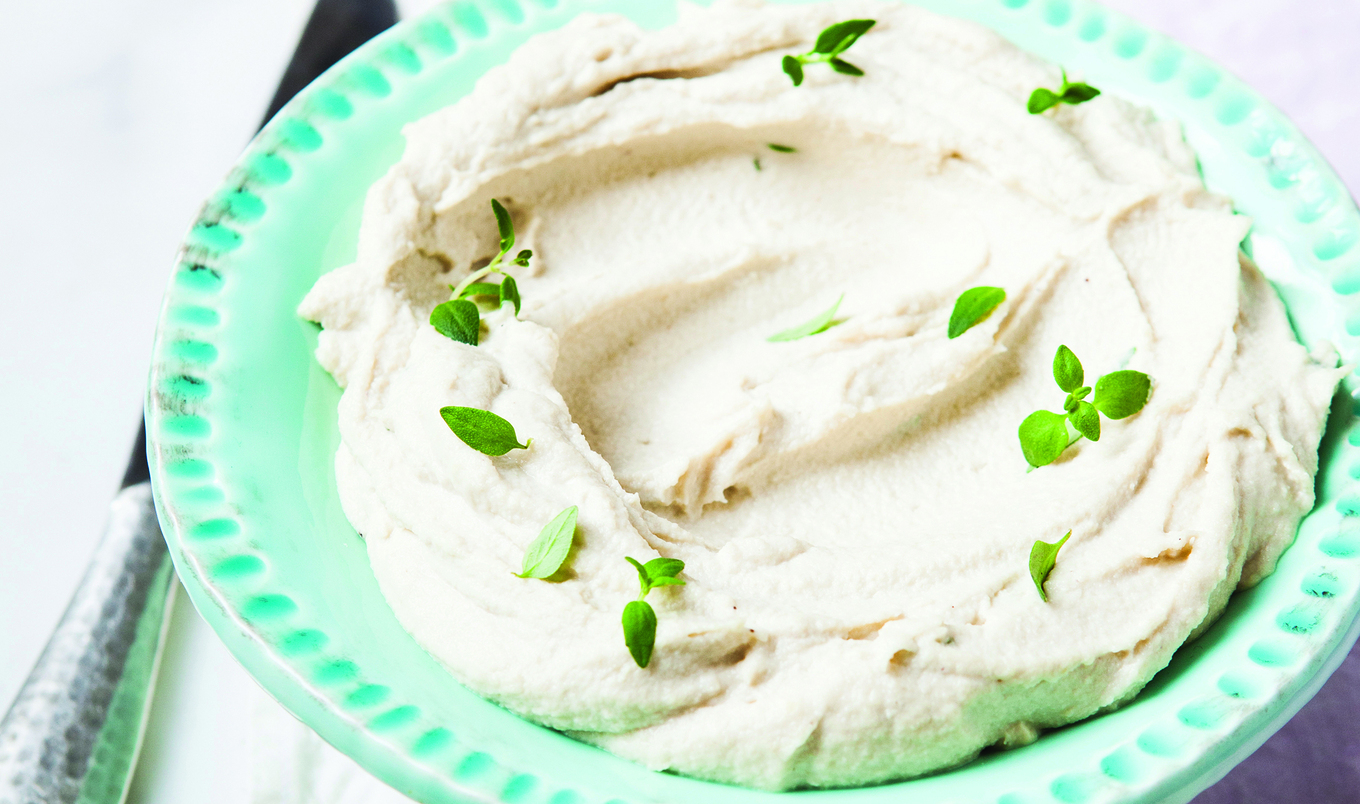 Great on crackers and toast, this cashew-based healthy spread is about to become your next staple recipe.
January 16, 2020
Everyone loves vegan cheese. But making it yourself can seem daunting. But thanks to this recipe from the So Vegan in 5 cookbook—from the team behind So Vegan—vegan cheesemaking is now easier than ever. Whip up this tangy, herby, super-smooth spread using just seven simple ingredients and your bagels will thank you.
What you need:
2¼ cups raw cashews
2 garlic cloves
1 tablespoon lemon juice
½ tablespoon nutritional yeast
½ cup cold water
⅛ teaspoon salt
2 fresh thyme sprigs
What you do:
Into a small bowl, add cashews and cover with hot water. Leave to soak for 20 minutes, then drain.
Into a food processor, add cashews, garlic, lemon juice, nutritional yeast, cold water, and salt. Blend until smooth, scraping down sides periodically. Transfer cream cheese to a serving bowl.
Remove stems from thyme and add half to cream cheese. Stir until fully combined, then garnish with remaining leaves and serve.