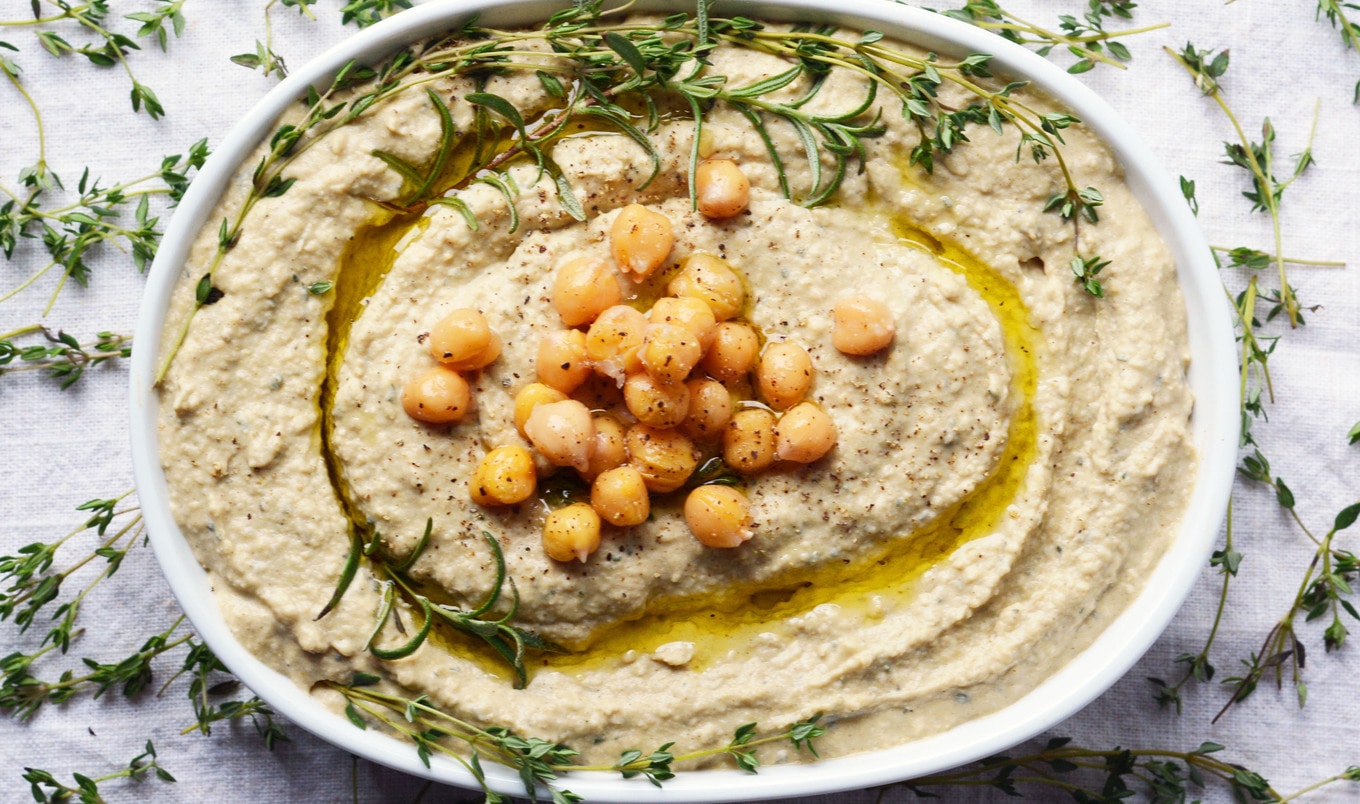 Whether you spread it on crackers, serve it as a dip for carrots, or eat it by the spoonful, this spread is a delicious way to switch up your hummus routine with the favorite flavors of the season.
November 24, 2022
The combination of rosemary, thyme, and sage imparts big fall flavor to this classic and approachable dip from The Colorful Family Table cookbook. Add to a seasonal grain bowl with roasted sweet potatoes and Brussels sprouts for a nourishing lunch or dinner.
What you need:
2 tablespoons olive oil, divided
½ medium yellow onion, diced
2 cloves garlic, minced
1 (15-ounce) can cooked chickpeas
¼ cup tahini
2 tablespoons vegetable broth
1 tablespoon fresh rosemary leaves
1 tablespoon fresh sage leaves
1 tablespoon fresh thyme
½ teaspoon salt
¼ teaspoon black pepper
What you do:
In a small pan over medium-high heat, warm 1 tablespoon olive oil. Add onion and garlic and sauté for about 5 minutes, until onion is translucent. Remove from heat.
Into a blender or food processor, add onion mixture and all remaining ingredients and blend until smooth.
Transfer to a serving dish or storage container and place in refrigerator to chill for at least 30 minutes before serving.