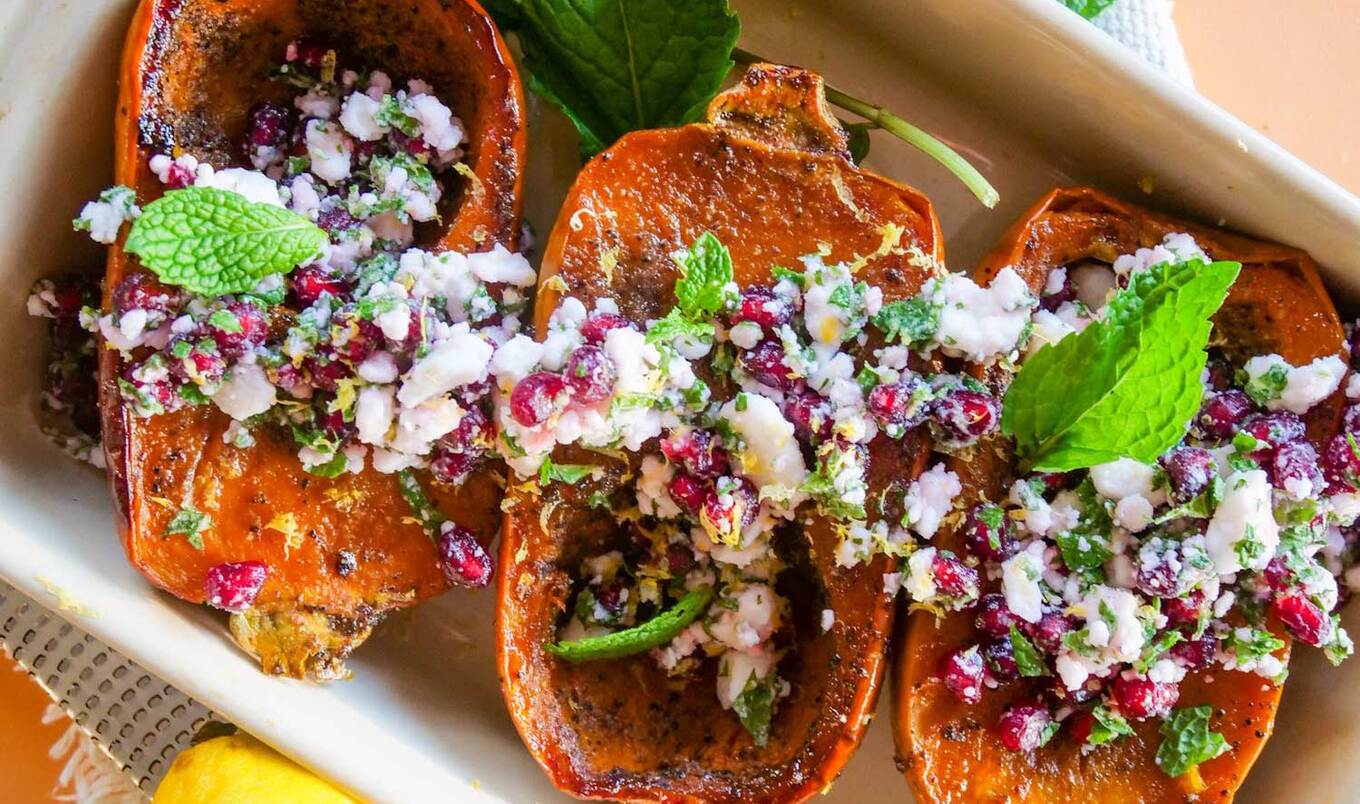 This glazed Honeynut squash, topped with cool and tangy lemon-mint feta, is deliciously spiced and easy to make.
November 16, 2022
This sumac-spiced Honeynut squash sprinkled with ruby red pomegranate seeds from blogger Chef Bai makes a beautiful and festive side dish for your holiday meals.
What you need:
For the glazed Honeynut squash:
2 medium Honeynut squash, cut in half and de-seeded
1 tablespoon olive oil
½ teaspoon granulated garlic
½ teaspoon sumac
½ teaspoon black pepper
½ teaspoon salt
½ teaspoon ground coriander
1½ teaspoon coconut sugar
For the mint-feta topping:
½ pomegranate, seeded
½ cup vegan feta crumbles
¼ cup minced fresh mint
1 lemon, zested and juiced
What you do:
For the squash, preheat oven to 375 degrees. Onto a large baking sheet, place squash and drizzle with olive oil. Sprinkle with garlic, sumac, pepper, salt, coriander, and coconut sugar. Using your hands, rub squash until spices are well-coated. Place top sides down, and bake 20 to 25 minutes, or until fork tender.
For the mint-feta topping, into a large bowl, place pomegranate seeds, feta, mint, lemon zest and juice, and stir well. Place in refrigerator until squash is ready.
Using tongs, place squash halves onto a serving plate. Top with mint-feta topping. Serve immediately while squash is still warm.