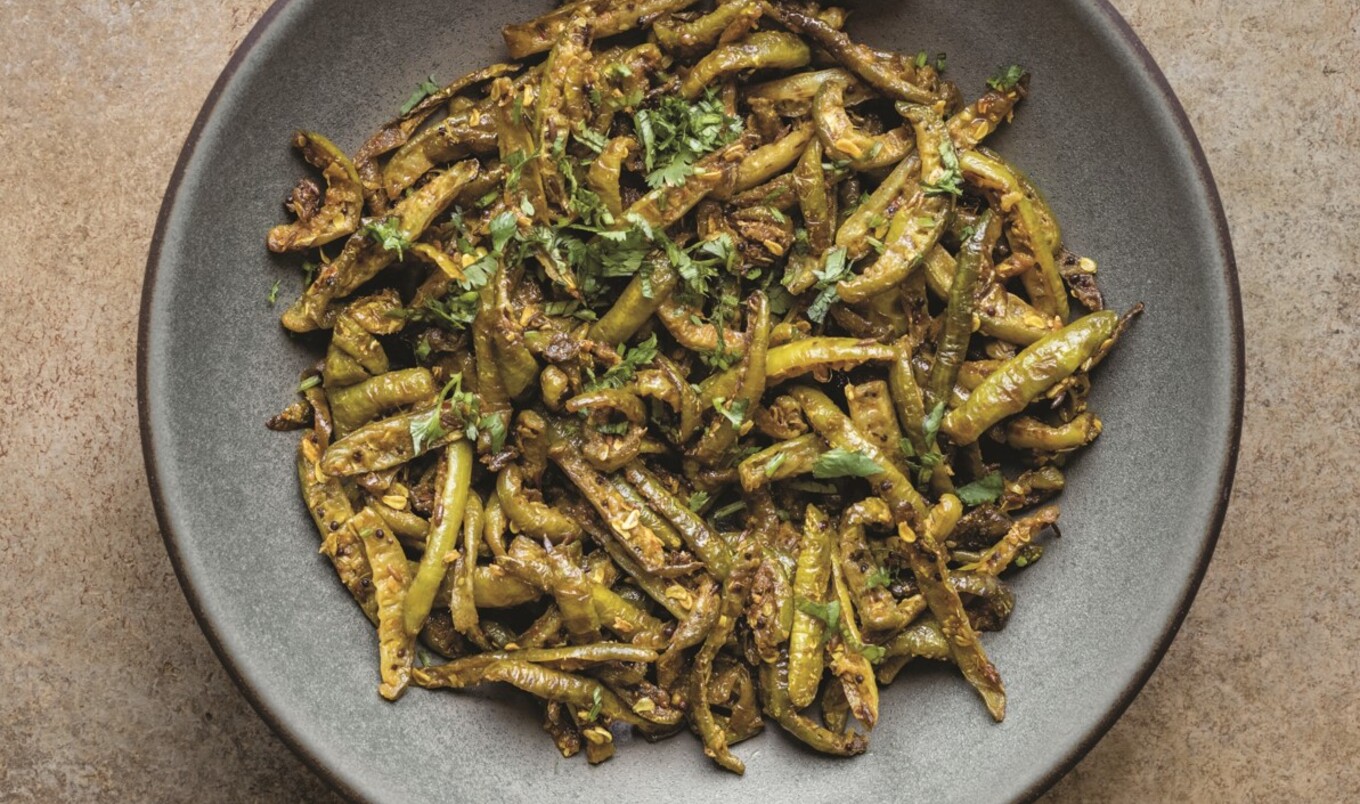 Thinly sliced tindorā is cooked until just tender and stir-fried with a flavorful mix of garam masala, chili, turmeric, and cumin in this simple recipe.
August 15, 2022
Tindorā, also known as gilodā or ivy gourd, are slender, pale-green gourds that can be found at some Indian markets. If you can't locate them, try subbing fresh green beans, halved lengthwise, for this traditional Indian recipe from the Plant-Based India cookbook.
What you need:
1½ tablespoons neutral oil
¾ teaspoon cumin seeds
¾ teaspoon black mustard seeds
2 teaspoons grated ginger
¼ teaspoon asafetida (an Indian spice that can be found at most Indian markets)
1 pound fresh tindorā (ivy gourd), ends trimmed and thinly sliced
½ teaspoon salt
½ teaspoon ground coriander
½ teaspoon ground cumin
½ teaspoon garam masala
¼ teaspoon ground red chili
¼ teaspoon ground turmeric
2 teaspoons sugar
1 to 2 teaspoons fresh lime juice
¼ cup freshly chopped cilantro
What you do:
In a deep, wide nonstick pan over medium-high heat, warm oil. Add cumin and mustard seeds and toast until mustard seeds pop, about 30 seconds.
Reduce heat to low, stir in ginger and asafetida, and continue to stir until fragrant, about 30 seconds.
Add sliced tindorā and salt, and increase heat to medium. Cover and continue cooking until tindorā is tender and starting to brown, 20 to 25 minutes. Stir every 5 minutes to prevent from sticking to bottom of pan or burning.
Remove cover, stir in coriander, cumin, garam maala, chili, and turmeric, and continue to cook for about 1 minute to toast spices.
Remove from heat, stir in sugar and lime juice, and garnish with cilantro.