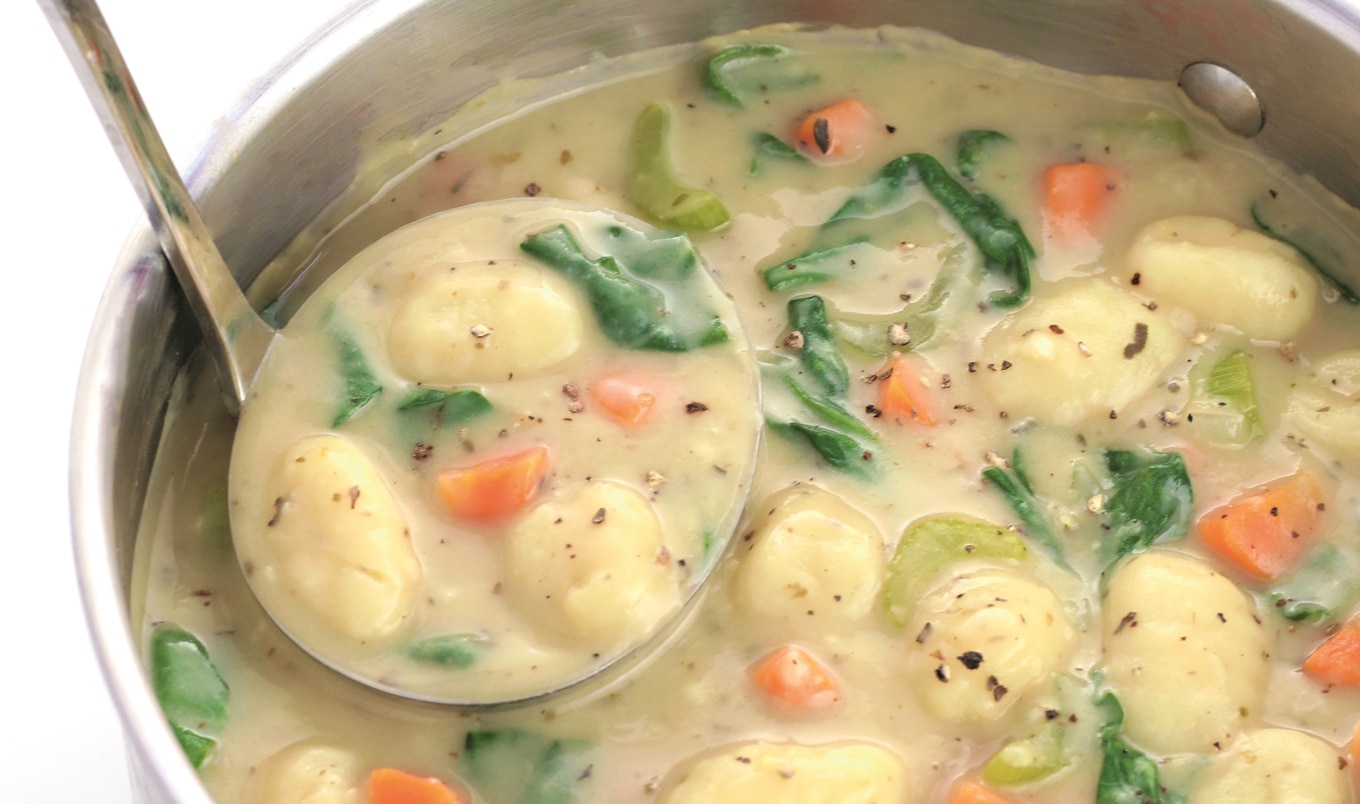 A rich and delicious broth, plus chewy bites of potato gnocchi, make this hearty stew warming on those chillier evenings.
July 28, 2023
You can sub a short pasta such as shells, orecchiette, or macaroni for the gnocchi in this recipe from the Fast Easy Cheap Vegan cookbook based on what you have on hand.
What you need:
2 tablespoons olive oil
2 medium carrots, peeled and chopped
2 stalks celery, chopped
1 yellow onion, chopped
4 cloves garlic, minced or pressed
¼ cup flour
4 cups vegetable broth
2 teaspoons Italian seasoning
¾ teaspoon salt
¼ teaspoon black pepper
1 (1-pound) package prepared gnocchi
2 cups unsweetened vegan milk
4 cups fresh spinach
What you do:
In a large pot over medium-high heat, warm oil. Add carrots, celery, onions, and garlic and sauté for about 5 minutes, until onions turn translucent and begin to brown.
Sprinkle in flour and continue to cook for 1 minute while stirring often. Pour broth into pot and stir vigorously. Add seasoning, salt, and pepper and bring to a simmer.
Gently stir in gnocchi and continue to cook for 3 to 5 minutes, until gnocchi are tender. Add milk and spinach and cook for another 2 minutes, until heated through and spinach is wilted. Serve hot.
For more recipes like this, check out: