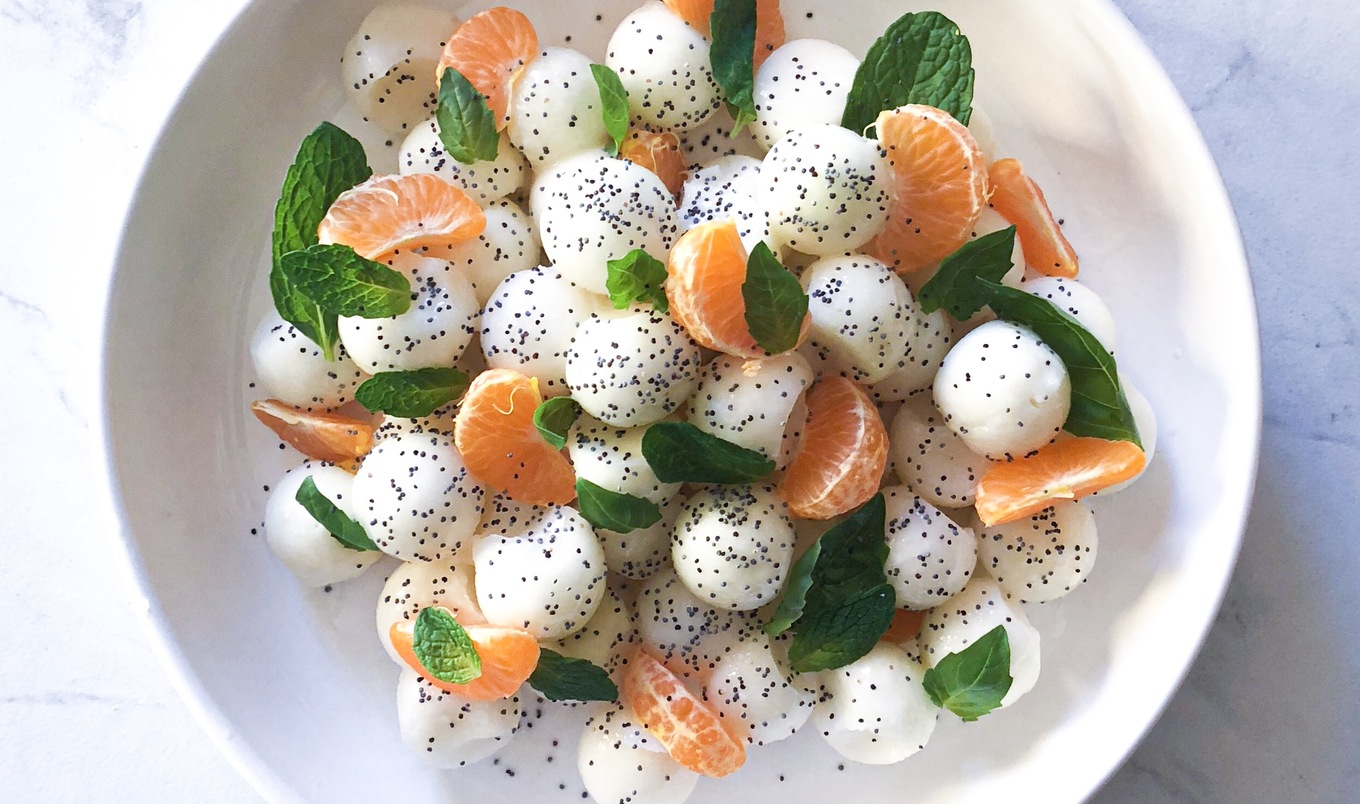 This light and bright raw snack makes it feel like summer when you're munching on winter vegetables.
February 11, 2021
Never tried kohlrabi before? This recipe will make you fall in love, bite after bite. The cashew yogurt dressing makes perfect sweet accompaniment.
What you need:
3 tablespoons cashewmilk yogurt
1 tablespoon agave nectar
Juice from 1 lime
¼ teaspoon salt
2 medium kohlrabi, balled with a melon baller
1 tablespoon poppy seeds
2 mandarins, peeled and segmented
Fresh mint, for garnish
Fresh basil, for garnish
What you do:
In a medium bowl, combine cashewmilk yogurt, agave, and lime juice. Add salt and mix well.
Toss Kohlrabi balls in yogurt mixture, and add poppy seeds. Top with mandarin segments and garnish with a generous amount of fresh mint and basil.