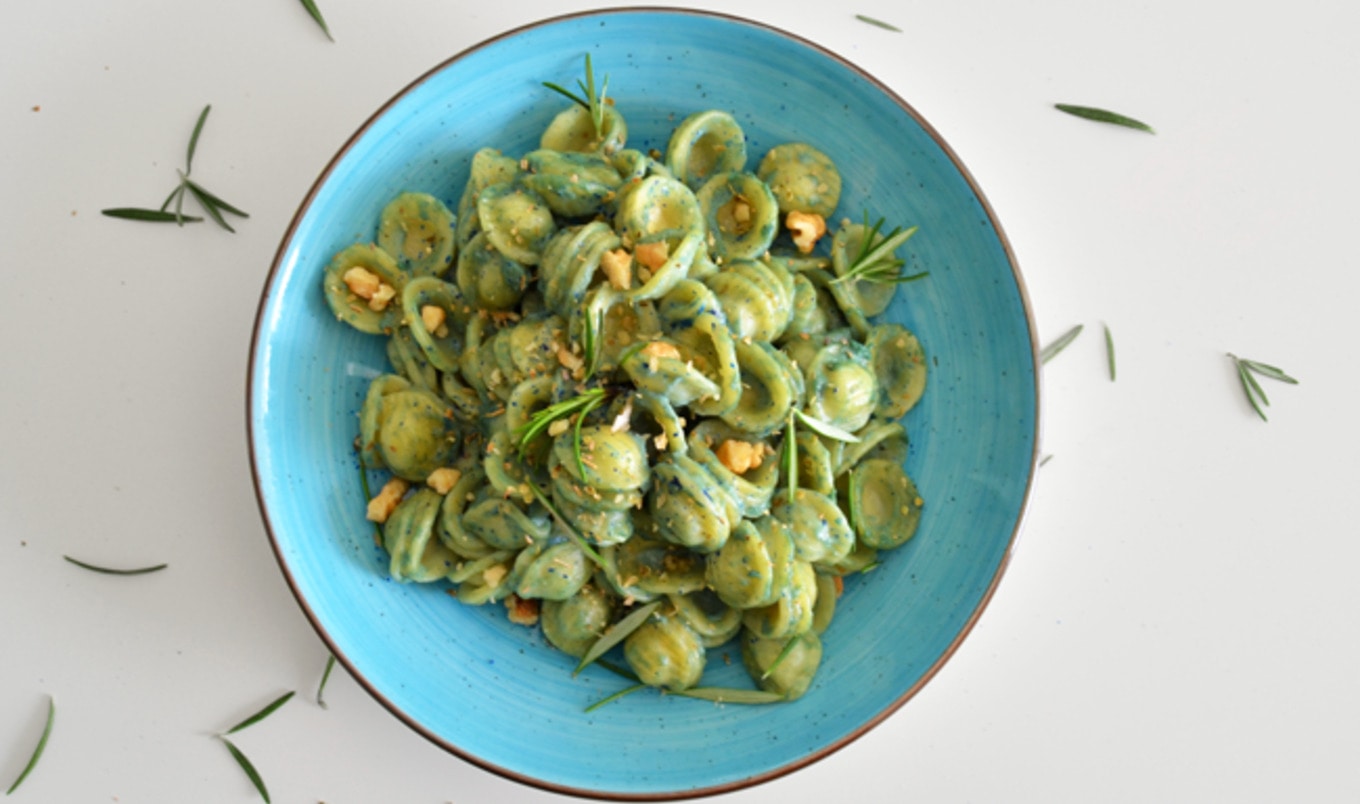 This easy Italian dish will have you saying 'mangia!'
June 18, 2023
The beauty of Italian cuisine is that just a few simple ingredients can produce amazing results. In this recipe, we've combining soft, chewy orecchiette ("little ears" in English) with sour mermaid curry sauce for an easy lunch or light dinner.
What you need:
For the orecchiette:
1½ cups orecchiette pasta
1¼ cups water
1 tablespoon nutritional yeast
1 tablespoon maple syrup
2 teaspoons blue spirulina powder
1 tablespoon lemon juice
½ teaspoon curry powder
1 cup unsweetened vegan milk
1 teaspoon salt
1 tablespoon olive oil
1 teaspoon garlic powder
1 teaspoon onion powder
For the garnish:
1 tablespoon fresh rosemary
½ teaspoon thyme, fresh or dried
1 tablespoon chopped walnuts
What you do:
1. For the orecchiette, into a deep pot, place pasta, and cover with water. Bring to boil on medium heat for approximately 5 minutes (or until al dente). Strain and set aside.
2. Into a large bow, place all ingredients and whisk together until completely smooth.
3. Heat a large wok pan, and pour mixture into the pan. On medium heat, cook for approximately 7 minutes (or until tender). Into the pan, add pasta, and toss with sauce.
4. Serve warm, and garnish with rosemary, thyme, and walnuts.
For more recipes like this, check out: