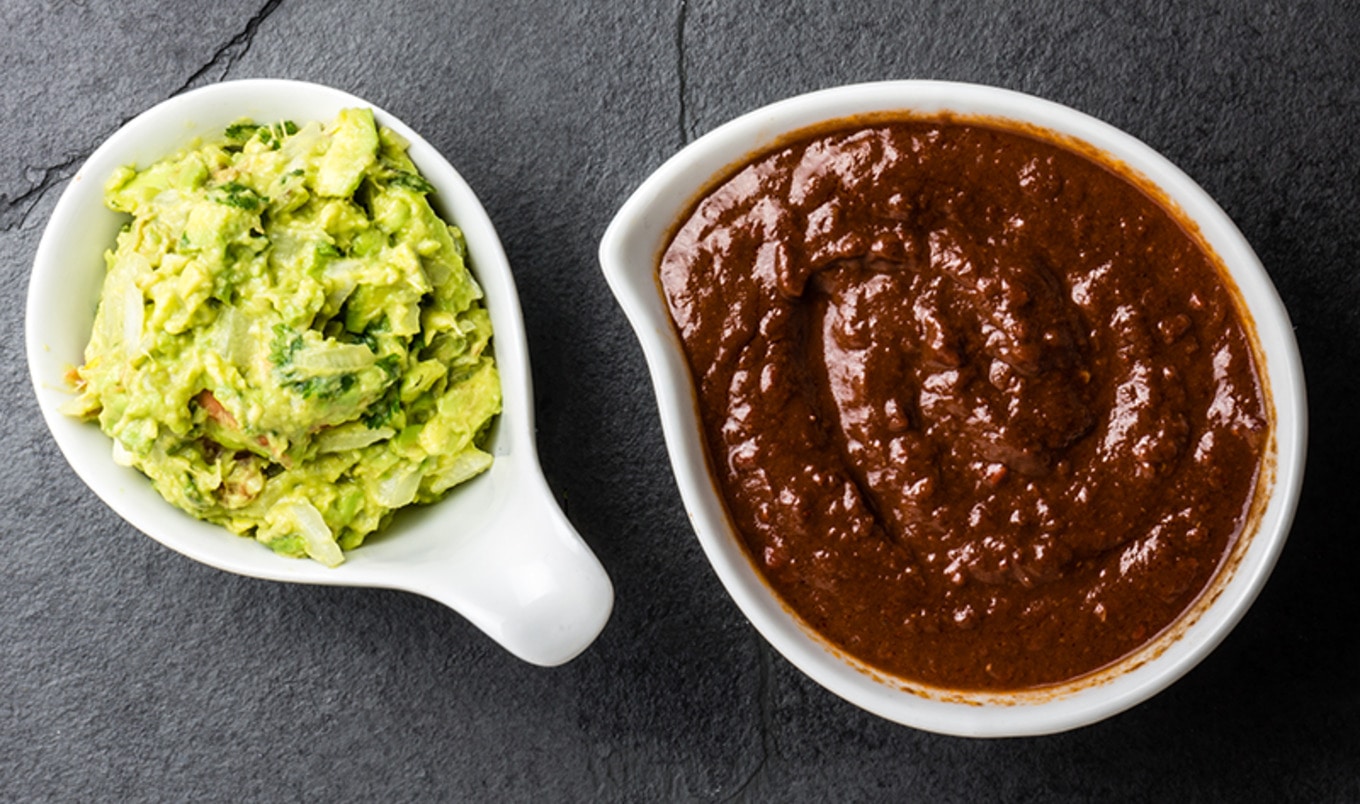 Perhaps Mexico's most famous and flavorful sauce, mole poblano is a sublime blend of chiles and chocolate. I use it to sauce grilled seitan or tempeh and to enhance veggie burgers.
December 6, 2009
What you need:
2 dried ancho chiles, stemmed and seeded
2 Pasilla chiles, stemmed and seeded
2 tablespoons raisins
1 tablespoon canola oil
1 small yellow onion, chopped
1 garlic clove, chopped
2 tomatoes, chopped
⅓ cup dry-roasted peanuts
⅓ cup tortilla chips
1 tablespoon white vinegar
¼ teaspoon ground cinnamon
¼ teaspoon ground coriander
⅛ teaspoon ground cloves
1 cup vegetable broth
1 ounce unsweetened chocolate, chopped
Salt to taste
What you do:
In a heatproof bowl, soak the chiles and raisins with enough boiling water to cover for 1 hour or until softened. In a skillet over medium heat, heat the oil. Add the onion and garlic, cover, and cook for 5 minutes, or until softened.


Purée the chile mixture and 1 cup of soaking liquid in a blender until smooth. Add the onion mixture, tomatoes, peanuts, tortilla chips, vinegar, cinnamon, coriander, and cloves, and process until well blended. The mixture should be thick.


Transfer the puréed mixture to a saucepan, add the broth, chocolate, and salt to taste. Cook over low heat, stirring occasionally, for about 40 minutes or until the sauce is thick but still able to be poured. If the sauce is too thick, add a little more broth. Taste and adjust the seasonings.