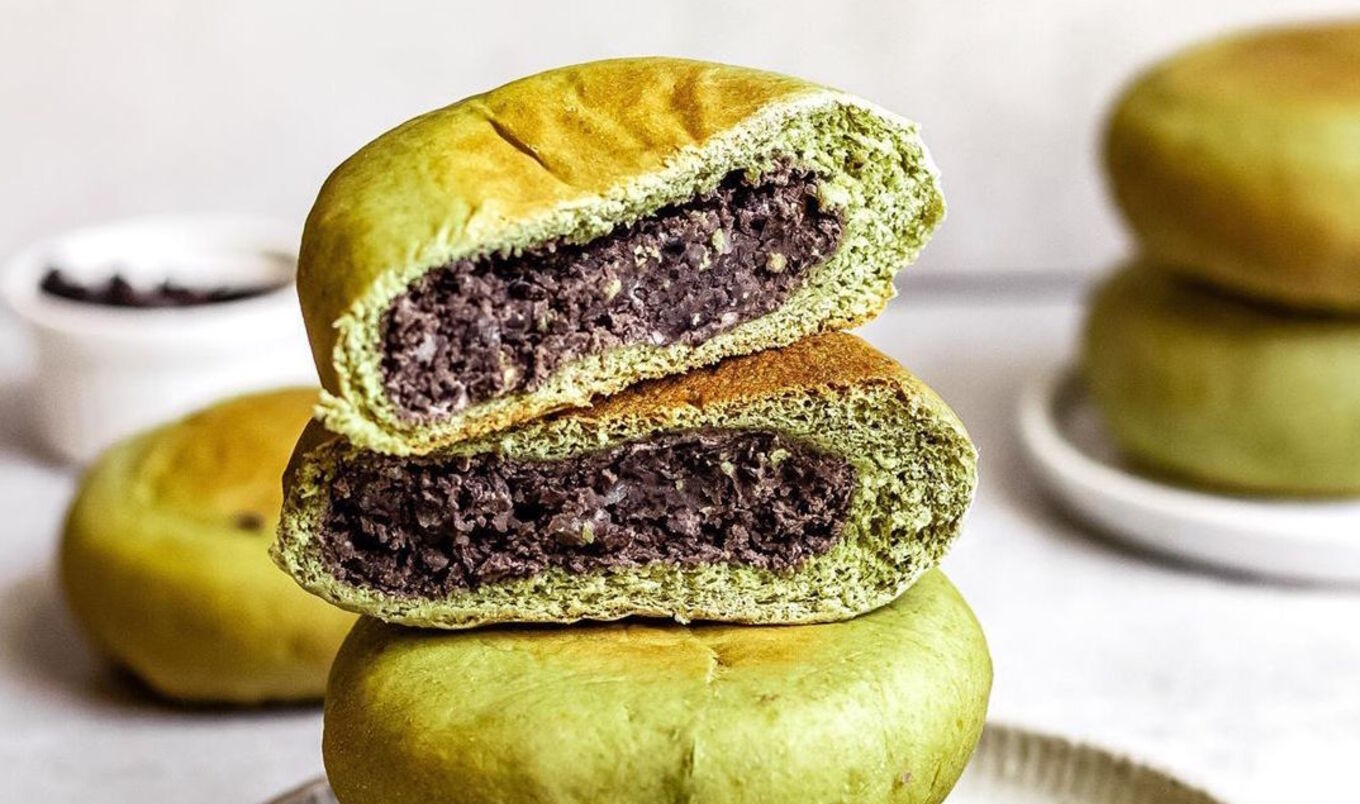 These vegan sweet bean buns are soft and fragrant and, most importantly, easy to make.
June 29, 2023
You can swap out the black beans in this recipe from the One Green Planet cookbook for adzuki, canellini, or even a prepared red bean paste. Find pandan, a fragrant tropical plant, at your local Asian markets. If you can't find it, try using matcha powder instead.
What you need:
For the dough:
2 cups bread flour
⅓ cup all-purpose flour
1½ teaspoons instant yeast
5 teaspoons sugar
5 teaspoons pandan powder (or 3 teaspoons matcha powder)
½ teaspoon salt
⅔ cup vegan milk
2 tablespoons vegan butter
For the filling:
1½ cups cooked black beans
⅓ cup sugar, plus more to taste
What you do:
For the dough, in a large bowl, whisk bread flour, all-purpose flour, yeast, sugar, pandan powder, salt, and milk. Knead until smooth. Add butter and continue kneading until dough is very elastic, about 20 minutes.
Shape dough into a ball and place in a bowl. Cover and let rise for 1 hour, or until doubled in volume.
For the filling, in a bowl, mash beans into a smooth paste. Add sugar, tasting and adjusting to preferred sweetness. If mixture is too dry add a tablespoon or two of water. Divide filling mixture into 8 equal portions.
Once dough has risen, punch it down and divide into 8 pieces. Shape into balls and let rest for 10 minutes.
Roll each piece out into a flat circle, and place a portion of bean paste in center. Pull all sides of dough around filling, and pinch seams together. Repeat with remaining ingredients.
Gently roll each dough ball on a flat surface, seams down, and place on a lined baking tray. Let rest for 30 minutes.
Preheat oven to 375 degrees. Place a baking tray on top of buns and bake for 25 minutes, or until golden brown on top. Let cool.
For more recipes like this, check out: