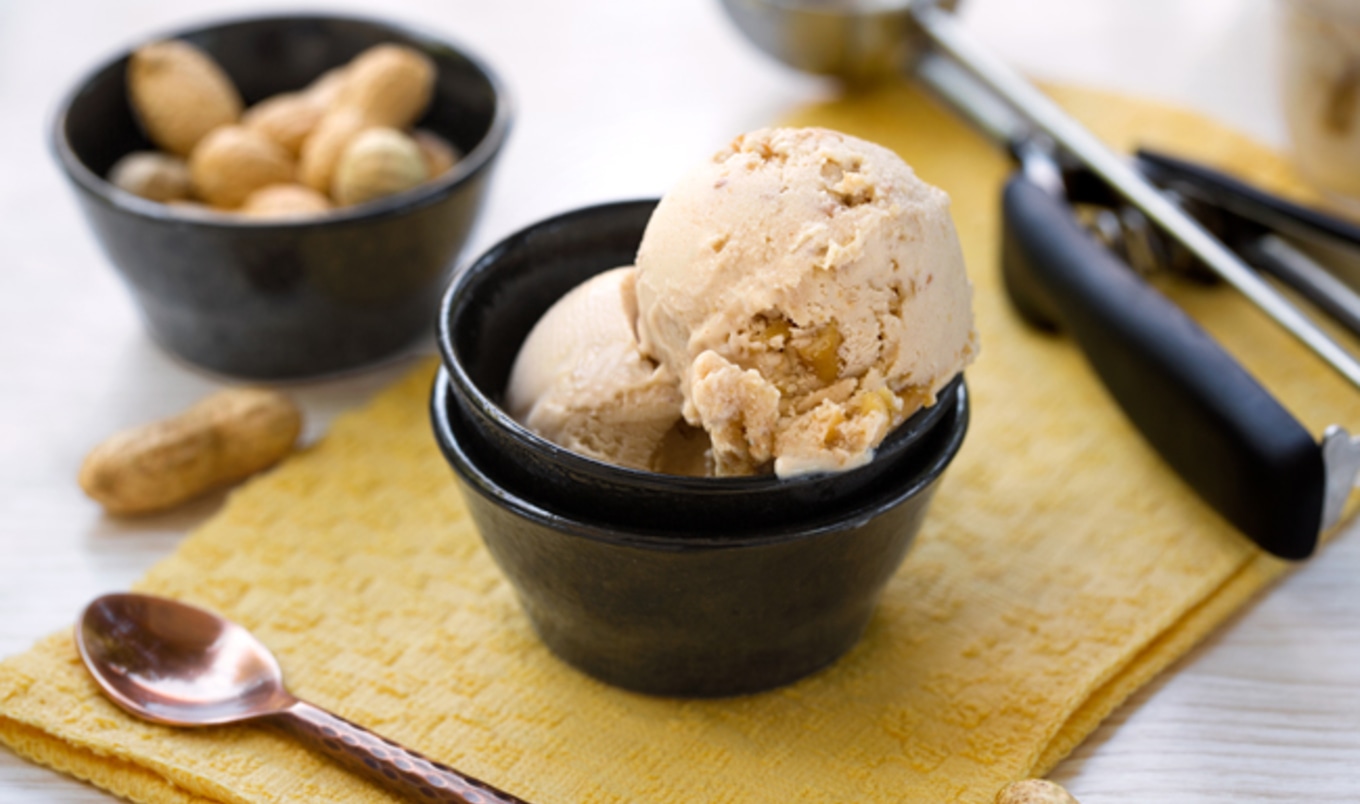 You'll definitely want to try this peanut butter-infused variation of traditional frozen yogurt.
July 10, 2023
Beat the heat with this frozen yogurt made with smooth peanut butter, light agave, and soy yogurt. Best part? You can add any topping of your choice!
What you need:
3 cups plain soy yogurt
½ cup agave nectar
1 teaspoon vanilla extract
½ cup smooth peanut butter
½ teaspoon salt
½ cup peanuts, chopped
What you do:
1. Line a strainer or colander with cheesecloth and fill with soy yogurt. Wrap edges of the cheesecloth over yogurt until fully covered, and place strainer or colander over a pot deep enough to catch liquid and keep yogurt from sitting in moisture. Cover pot with plastic wrap and refrigerate for a minimum of 8 hours.
2. In a medium bowl, combine strained yogurt, agave, vanilla, peanut butter, and salt. Freeze mixture in an ice cream machine based on the manufacturer's instructions. In final 5 minutes of freezing, add chopped peanuts. For a soft-serve consistency, serve immediately after freezing. For a firmer consistency more like standard ice cream, pack into an airtight container and let chill in the freezer for at least 4 hours.
For more recipes like this, check out: