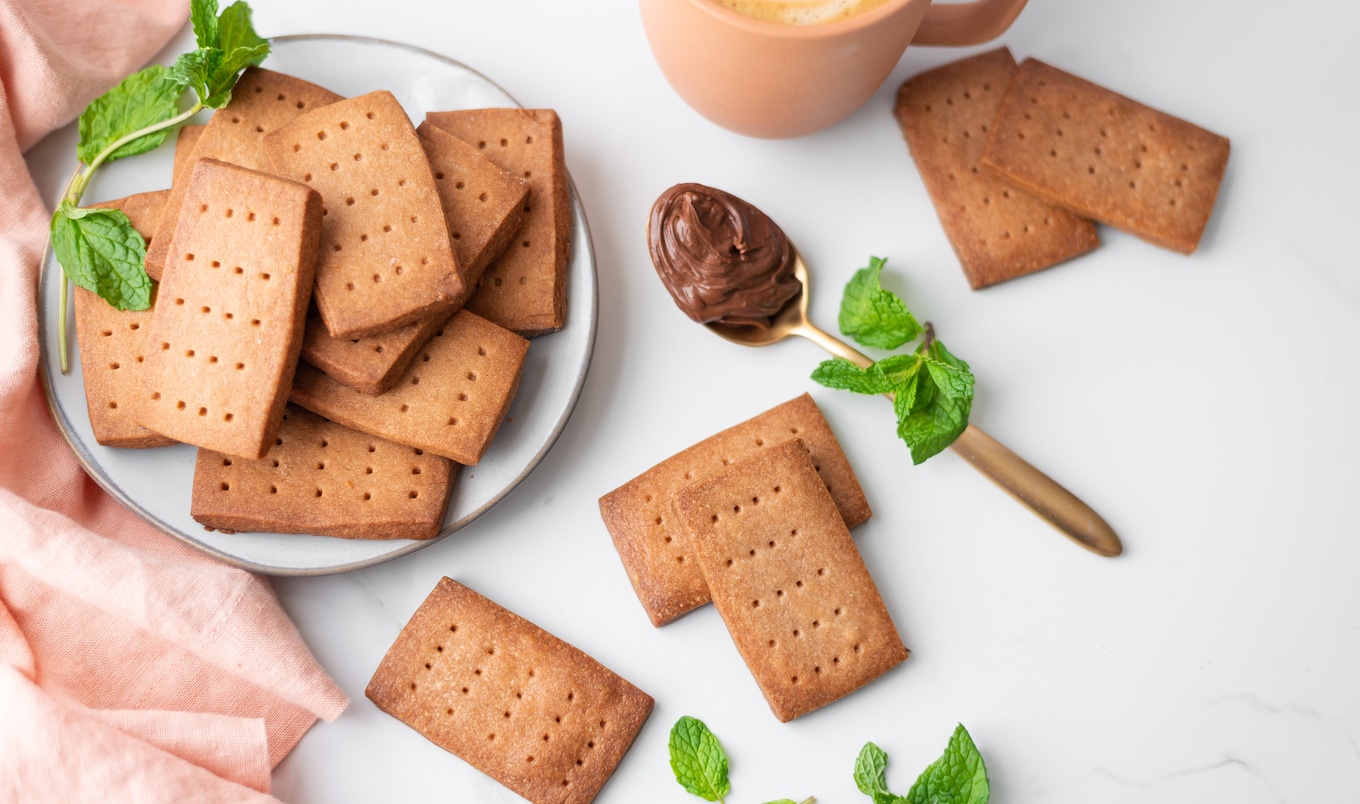 These buttery, chocolate hazelnut shortbread cookies make an excellent addition to your afternoon tea—and were one of the winners of our 2021 VegNews Holiday Cookie Contest.
November 30, 2022
With just five ingredients, these shortbread cookies are easy as can be. Buttery, crisp, and filled with the flavors of chocolate, hazelnut, and peppermint, these cookies were an instant winner in our 2021 VegNews Holiday Cookie Contest. Dip them in chocolate, enjoy with your afternoon tea, or give as homemade gifts … one thing's for sure, they are a winner.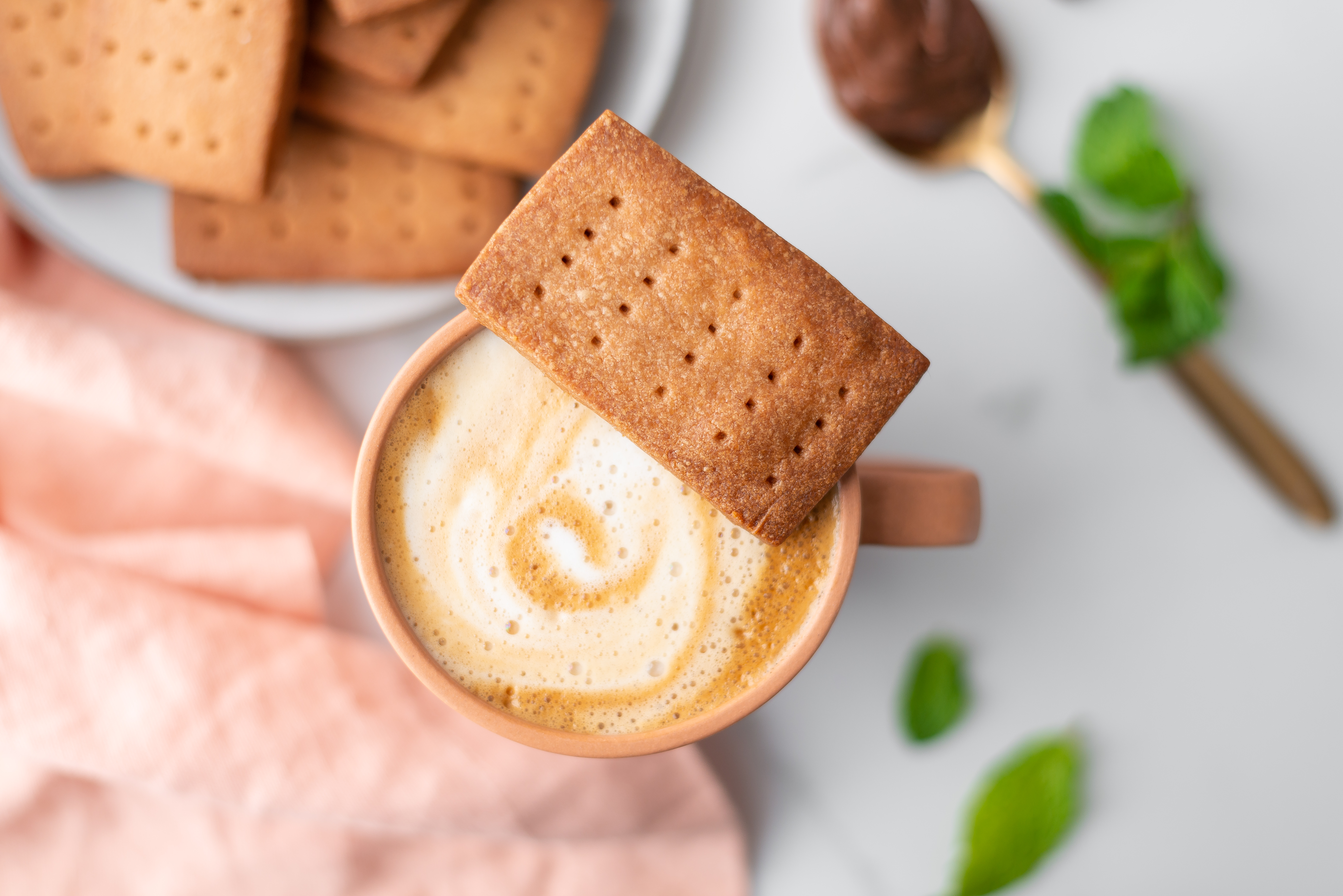 What you need:
1 cup salted vegan butter, room temperature and sliced
½ teaspoon peppermint extract
½ cup sugar
3 tablespoons vegan chocolate hazelnut spread
2½ cups all purpose flour
What you do:
Preheat oven to 350 degrees. Line a baking sheet with parchment paper.
In a stand mixer, beat butter, peppermint extract, sugar, and hazelnut spread until creamy. Slowly add flour and continue to mix, scraping down sides of bowl as needed. Remove dough from mixer and place on a lightly floured surface, knead dough by hand for one minute to soften.
Roll dough to ½-inch-thick rectangle, and cut in thirds lengthwise. Cut each strip into 8 rectangular shortbread cookies. Pierce cookies with fork and place onto preparing baking sheet. Bake 25 minutes or until golden brown on top and sides. Transfer to a cooling rack.
For more Holiday Cookie Contest winners, read: