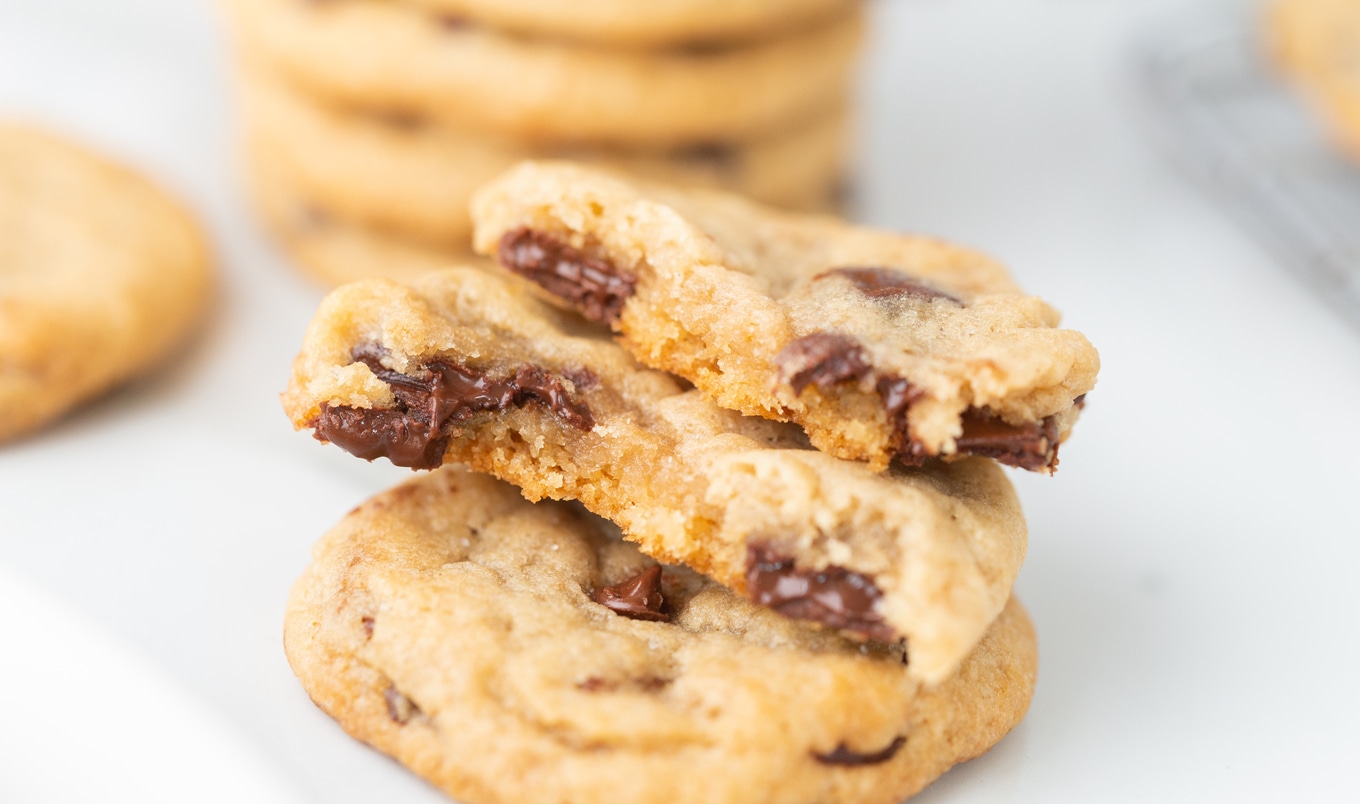 Soft and chewy with the flavors of nutty pecans and melty chocolate, these award-winning cookies are perfection.
November 25, 2023
These cookies are on the softer, chewier side—reminiscent of a nostalgic Toll House cookie, but with adult additions like boozy Bourbon and vegan browned butter. They took first place in our 2021 Holiday Cookie Contest, and it's clear why! The nutty browned butter is worth the time and effort as it adds an incredible depth to these absolutely perfect chocolate chip cookies.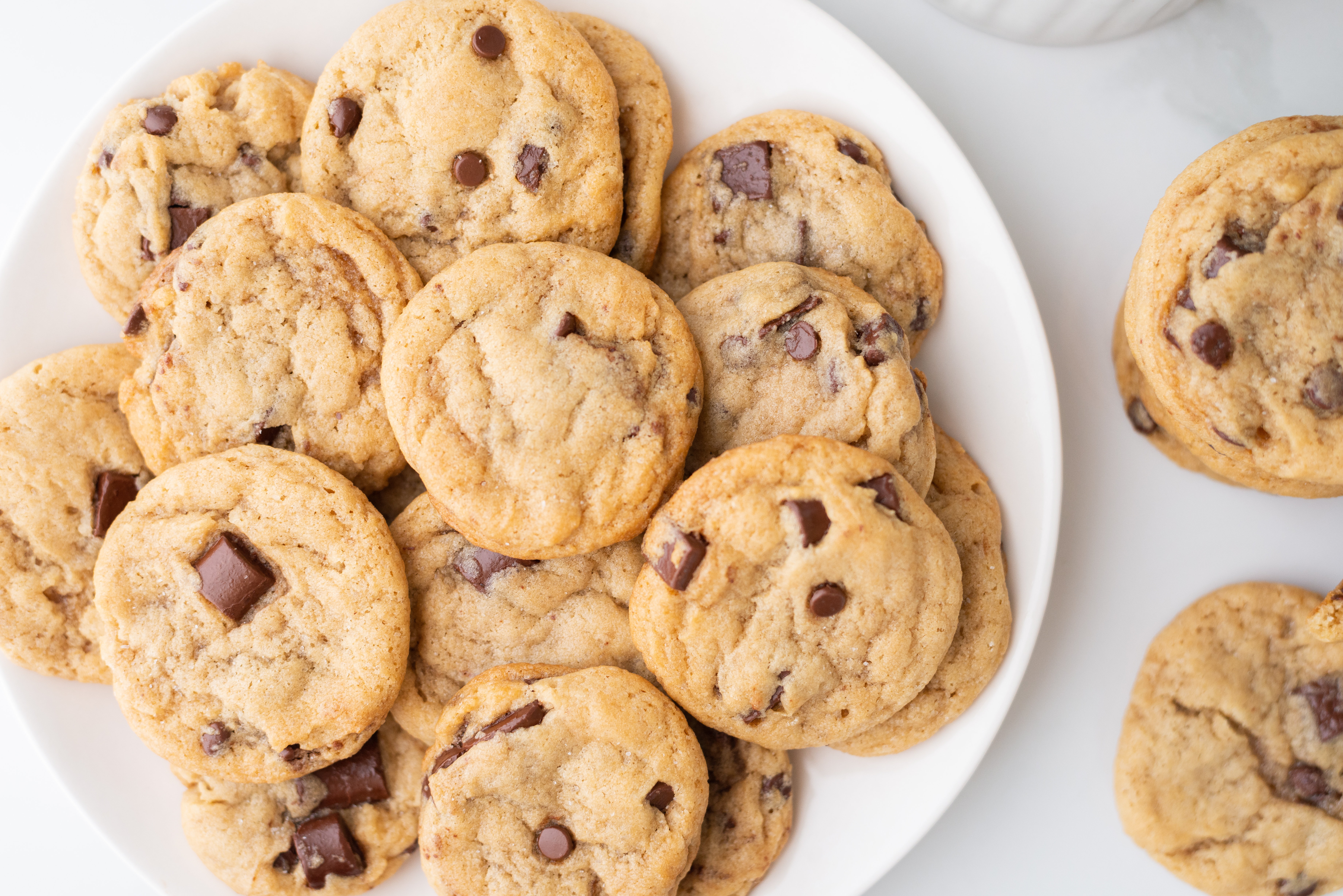 What you need:
For the brown butter:
1 cup vegan butter
½ cup pecans, chopped
For the cookies:
2½ cups flour
1 teaspoon baking powder
1 teaspoon baking soda
½ teaspoon salt, plus more for sprinkling
1 cup brown butter (see recipe above)
½ cup sugar
1 cup brown sugar
2 teaspoons vanilla extract
¼ cup vanilla almond creamer
¼ cup bourbon
¾ cup vegan dark chocolate chunks
¼ cup vegan mini chocolate chips
What you do:
For the brown butter, into a saucepan over medium heat, add butter and allow to melt slightly. Add pecans and stir frequently until it simmers. Reduce heat to medium-low.
Continue to stir frequently, allowing to simmer for about 15 minutes, being careful not to burn. Remove from heat and strain out pecans. Pour butter into a heat-resistant bowl, and place in refrigerator until semi-solid.
For the cookies, preheat oven to 350 degrees. Line 2 baking sheets with parchment paper. Into a large bowl, whisk flour, baking powder, baking soda, and salt, and set aside.
Into a stand mixer, add semi-solid brown butter, sugar, and brown sugar. Beat until well incorporated. Add vanilla, creamer, and bourbon, and mix well. Slowly add flour mixture into stand mixer, and combine until soft, but not sticky, being careful not to overmix. Fold in chocolate chunks and chocolate chips.
Scoop dough into 1 tablespoon-sized balls, and place on prepared baking sheet. Slightly flatten dough with palm of hand.
Bake 11 minutes, remove from oven, and immediately sprinkle salt on top. Let cookies cool on baking sheets for 10 minutes before moving to cooling rack.
For more Holiday Cookie Contest Winners, read: