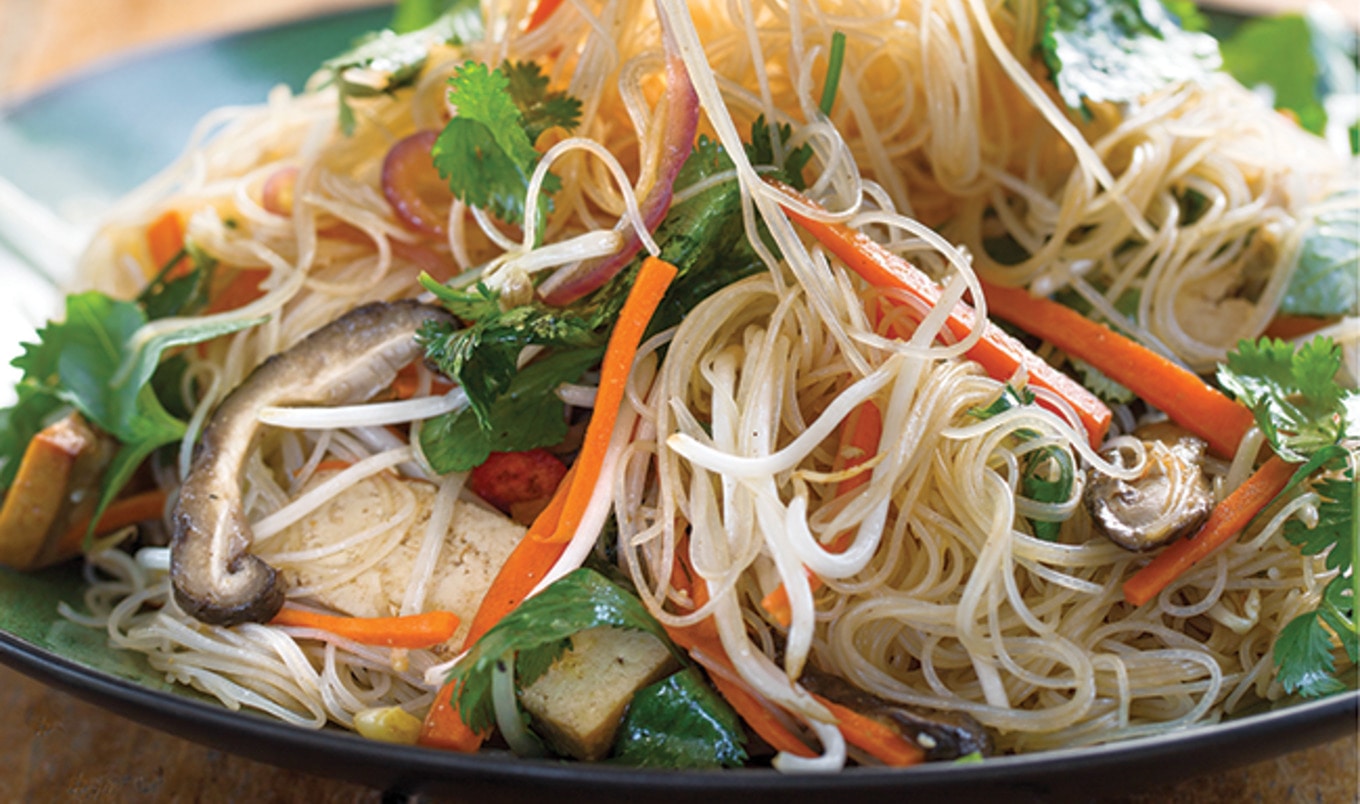 All the flavors of Vietnamese phở packed into a fresh, crisp salad.
July 24, 2018
Thanks to this recipe from Real Food Really Fast, we're savoring the tempting flavors of Vietnamese phở without slaving over a hot stove.
Serves 5
What you need:
For the phở dressing:
¼ cup peanut oil
2 tablespoons hoisin sauce
2 tablespoons lime juice
1 tablespoon rice vinegar
2 teaspoons coconut sugar or dark brown sugar, firmly packed
1 clove garlic, finely minced
¾ teaspoon salt
½ teaspoon ground five-spice
For the rice-noodle salad:
6¾ ounces thin rice noodles
⅓ cup sliced shiitake mushrooms
½ cup thinly sliced red onion
½ cup shredded carrots
8 ounces fried or baked tofu, thinly sliced
1½ cups mung bean sprouts
1½ cups fresh cilantro
½ cup Thai basil
Sriracha, for serving
What you do:
1. For the phở dressing, into a small bowl, whisk all ingredients until thoroughly combined. Set aside.
2. For the rice-noodle salad, break noodles in half and, into a large pot of simmering water, submerger and lightly stir with tongs, cooking for no more than 2 minutes. Drain and immediately rinse under cold water to halt cooking. Noodles should be tender but al dente. Let drain completely.
3. Into a large bowl, add noodles. Add mushrooms, onion, carrots, tofu, sprouts, cilantro and basil, along with dressing, and toss until well combined, breaking apart noodles if they begin to stick together. Add Sriracha to taste.