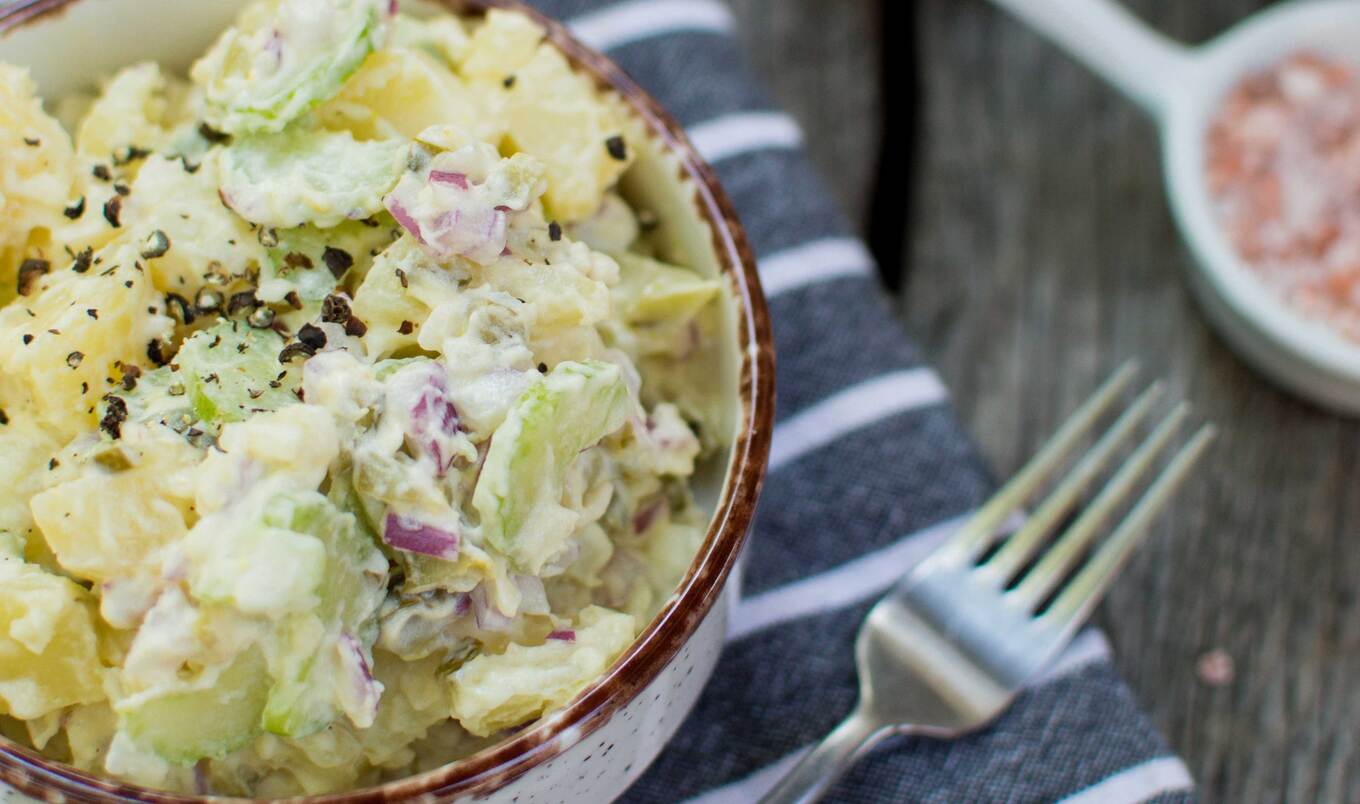 This picnic-perfect summer salad comes together easily with just six ingredients and 20 minutes of cook time.
July 2, 2020
To make this potato salad from The Friendly Vegan Cookbook extra-creamy, stir in an additional 2 tablespoons of vegan mayo. Make it a bit more gourmet with fresh dill, grainy mustard, sliced radish, and chopped olives.
What you need:
4 large Russet potatoes (about 1½ pounds), cut into 1-inch cubes
¾ cup vegan mayonnaise
1½ tablespoons yellow mustard
2 large ribs celery, thinly sliced
1 small red onion, finely diced
1 large dill pickle, diced
¼ teaspoon salt
¼ teaspoon black pepper
What you do:
In a large pot of boiling water over high heat, boil potatoes for about 20 minutes, until soft and tender.
Drain potatoes and spread out on a baking sheet to cool for 10 minutes.
In a large bowl, combine potatoes, vegan mayonnaise, mustard, celery, onion, pickle, salt, and pepper and thoroughly mix together. Place the potato salad in the refrigerator overnight or for at least 1 hour.
Photo credit: Zhoro Apostolov and Michelle Cehn