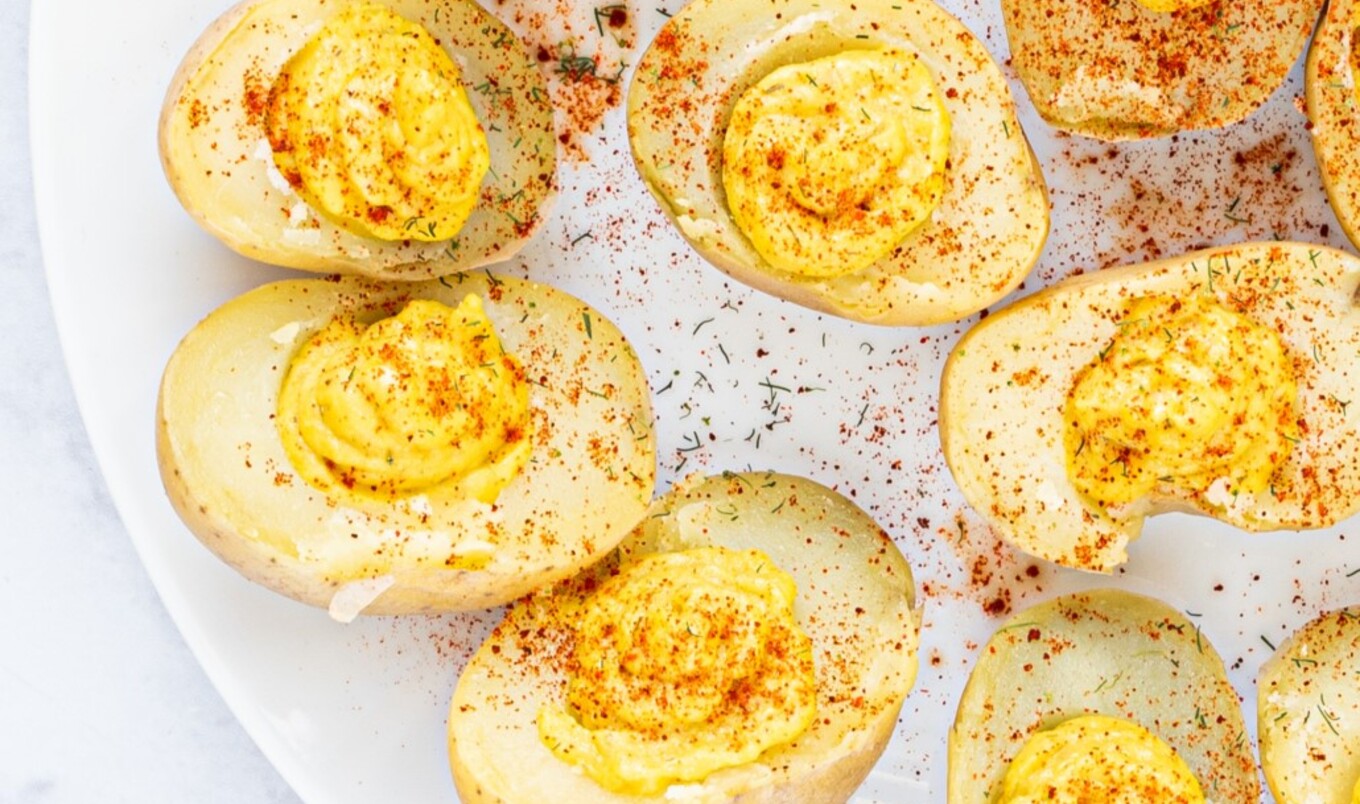 There are no eggs involved in this devilishly good recipe, but they still retain all of the flavor of the traditional version.
May 14, 2023
These 100-percent vegan deviled eggs are made from just eight ingredients in this recipe from the HealthyGirl Kitchen blogger. Add vegan bacon bits, flavored mayo, or a touch of green onion for added flavor.
What you need:
15 small Yukon gold potatoes
3 tablespoons yellow mustard
2 tablespoons vegan mayonnaise
1½ teaspoons apple cider vinegar
1 teaspoon salt
½ teaspoon turmeric
Smoked paprika, for garnish
Fresh or dried dill, for garnish
What you do:
Bring a large pot of water to boil. Boil potatoes whole for 25 minutes or until completely cooked.
Strain and add potatoes to a bowl of ice water to cool. Strain again after 5 minutes.
Cut potatoes in half. Scoop a well into center of each potato half with a teaspoon. Into a medium bowl, add scooped potato flesh. Into bowl, add mustard, mayonnaise, vinegar, salt, and turmeric. Mash and mix until completely smooth. Add more mayonnaise if too thick.
Into a piping bag, add filling. Pipe into each potato well and garnish with smoked paprika and dill. Serve immediately or place in refrigerator until ready to serve.