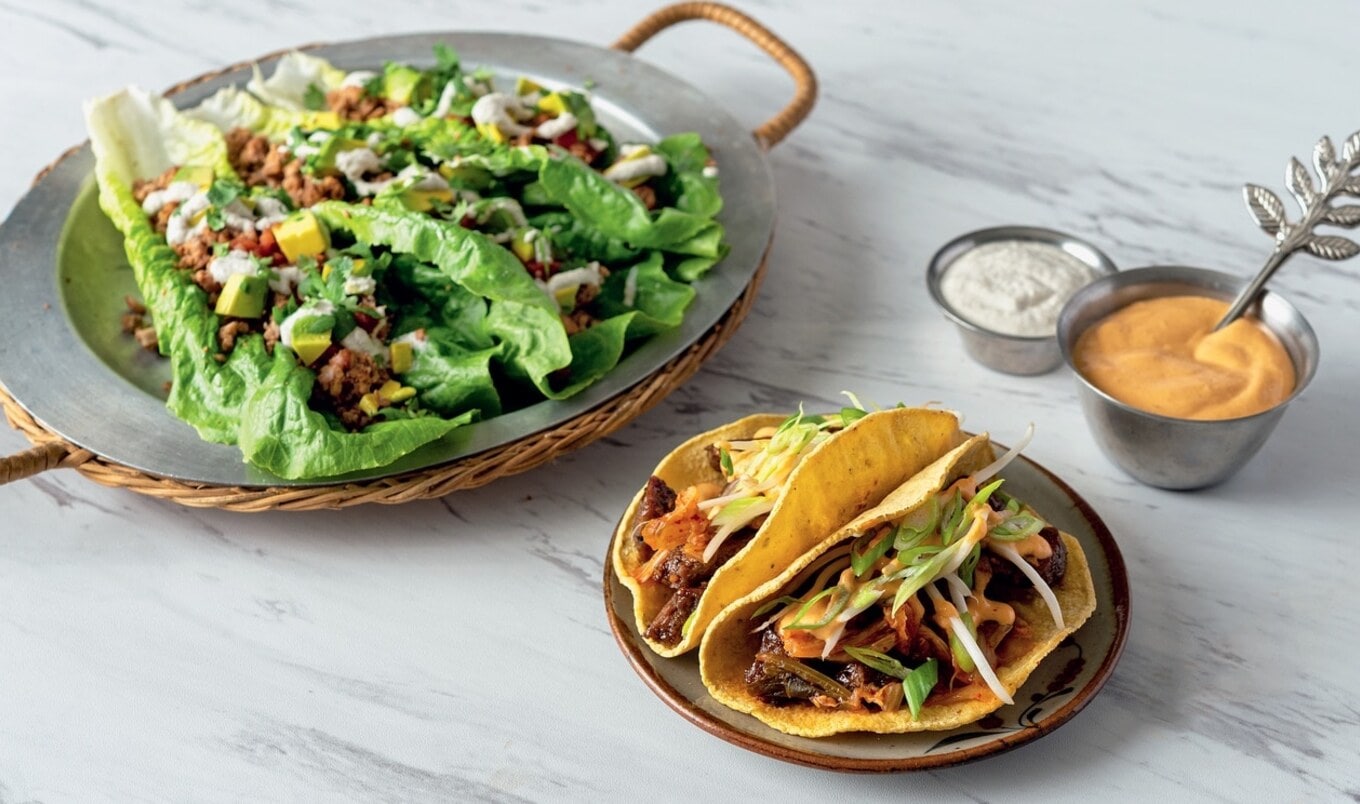 This Mexican-inspired meal offers a lighter, crisper, vegetable forward take-on traditional tacos.
March 30, 2021
Fresh, giant romaine leaves take the place of tortillas in this plant protein-rich recipe from Jackie Sobon's new cookbook Vegan Yack Attack's Plant-Based Meal Prep. Buttery pecans and pinto beans give them satiating power—perfect for a healthy, at-home work lunch.
What you need:
1½ cups raw pecans
¾ cup chopped red onion
1 tablespoon chili powder
1½ teaspoons ground cumin
¾ teaspoon salt
½ teaspoon ground coriander
¼ teaspoon cayenne pepper
2 (15-ounce) cans pinto beans, drained and rinsed
2 teaspoons sunflower oil
8 large romaine lettuce leaves
1 avocado, diced
½ cup salsa
¼ cup vegan sour cream
2 tablespoons chopped cilantro
What you do:
In a food processor, pulse pecans, onion, chili powder, cumin, salt, coriander, and cayenne until pecans are broken into pea-size pieces. Add pinto beans and pulse a couple of times until broken down to roughly one-quarter of original size.
In a large sauté pan over medium heat, warm oil. Add pecan-pinto mixture and cook, stirring occasionally and breaking up big chunks until crumbles begin to brown, about 5 minutes.
To serve, divide filling between romaine lettuce leaves, then top each with avocado, salsa, sour cream, and cilantro. If preparing for later, store lettuce leaves, filling, and toppings separately in refrigerator for up to 7 days. Reheat filling before serving.