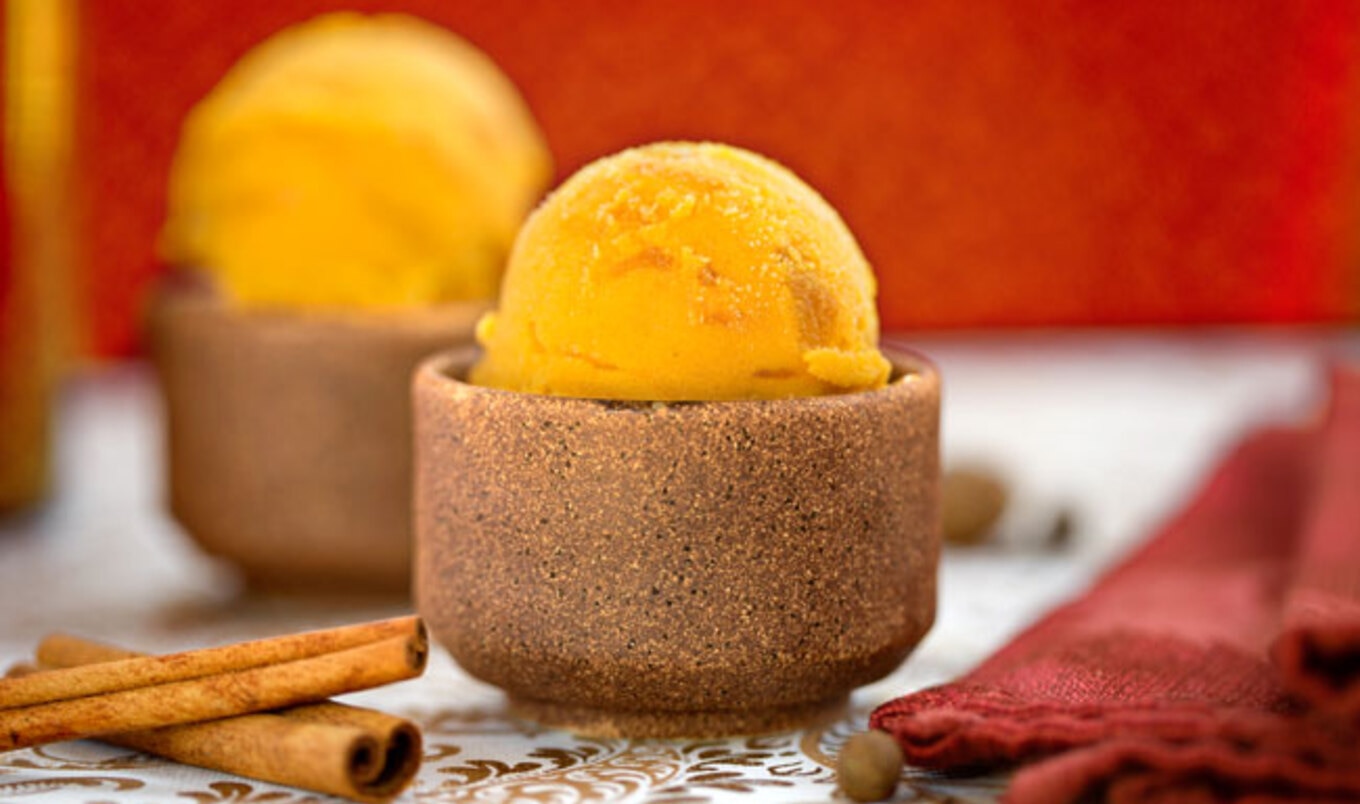 You'll love our refreshing take on this staple fall flavor.
September 7, 2016
Makes 1 pint

What you need:
3 cups plain soy yogurt
½ cup light agave nectar
1 teaspoon vanilla
1 cup pumpkin puree
1 teaspoon ground cinnamon
½ teaspoon ground ginger
¼ teaspoon ground allspice
¼ cup crystallized ginger, finely chopped
What you do:
1. Line a strainer or colander with cheesecloth and fill with soy yogurt. Wrap edges of cheesecloth over yogurt until fully covered, and place strainer or colander over a pot deep enough to catch liquid and keep yogurt from sitting in moisture. Cover pot with plastic wrap and let sit in refrigerator for a minimum of 8 hours.
2. In a medium bowl, combine strained yogurt, agave, vanilla, pumpkin puree, cinnamon, ground ginger, and allspice. Freeze mixture in an ice cream machine based on manufacturer's instructions. In final 5 minutes of freezing, add crystallized ginger. For a soft-serve consistency, serve immediately after freezing. For a firmer consistency, more like standard ice cream, pack into an airtight container and let chill in the freezer for at least 4 hours.