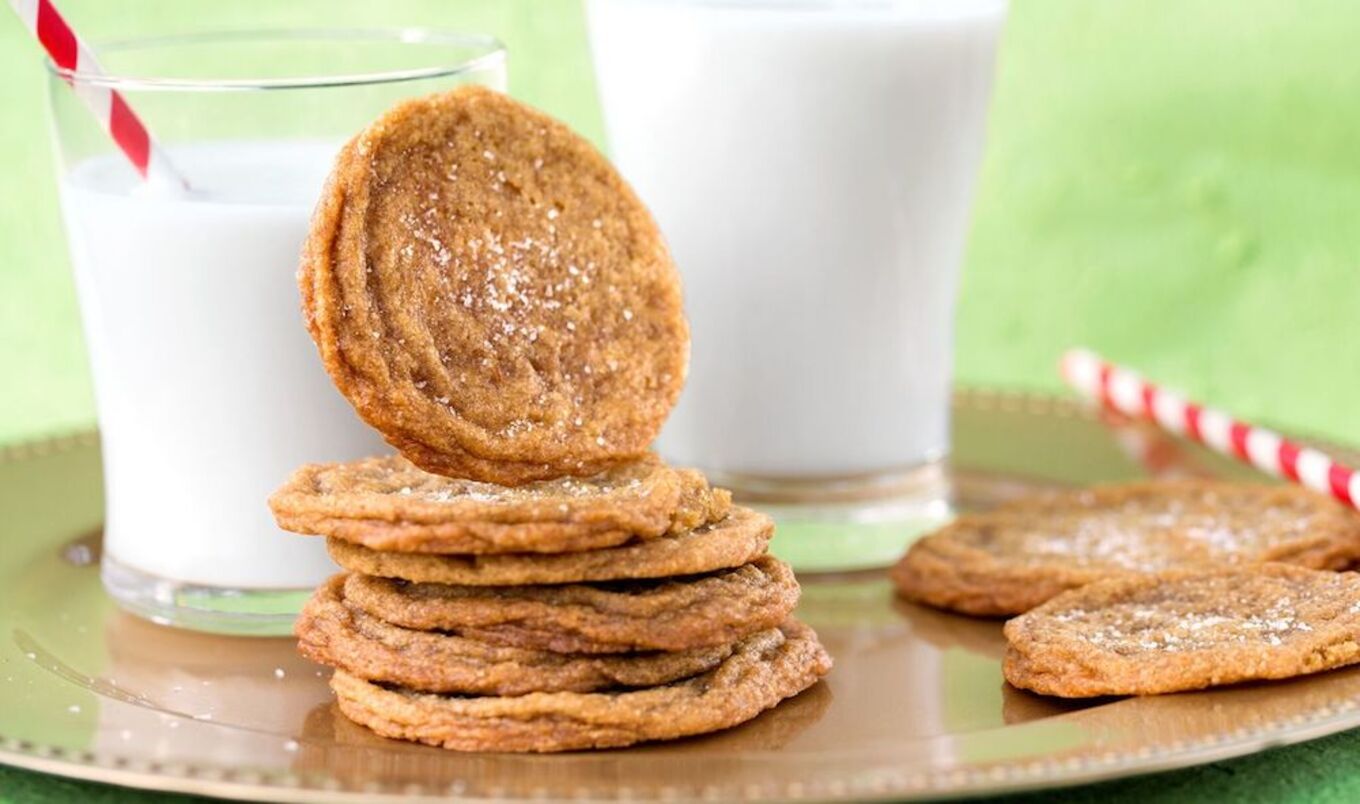 This VegNews Holiday Cookie Contest-winning recipe will make you a believer that there may be no better pairing than caramel and sea salt.
December 6, 2022
These easy, irresistible salted caramel-flavored chewy cookies come together in a flash.
What you need:
½ cup vegan butter
1 cup packed brown sugar
½ teaspoon baking soda
½ teaspoon cornstarch
½ teaspoon vanilla extract
½ teaspoon almond extract
¼ teaspoon salt
3 tablespoons vegan milk
1¼ cup flour
Salt, for sprinkling
What you do:
1. Preheat oven to 400 degrees. Using an electric hand mixer, mix butter and sugar. Add baking soda, cornstarch, vanilla extract, almond extract, salt, and milk. Mix well and add in flour.
2. Using a tablespoon-sized scoop, place 12 level scoops on ungreased baking sheet and bake for 7 minutes. Let cool on cookie sheet for a few minutes before transferring to cooking rack or plate. Sprinkle with salt, and repeat with remaining cookies.
Second Place Winner: Gingerbread Fudge Buttons by Anna Jurik
Third Place Winner: Mexican Hot Chocolate Cookies by Alison Sullivan