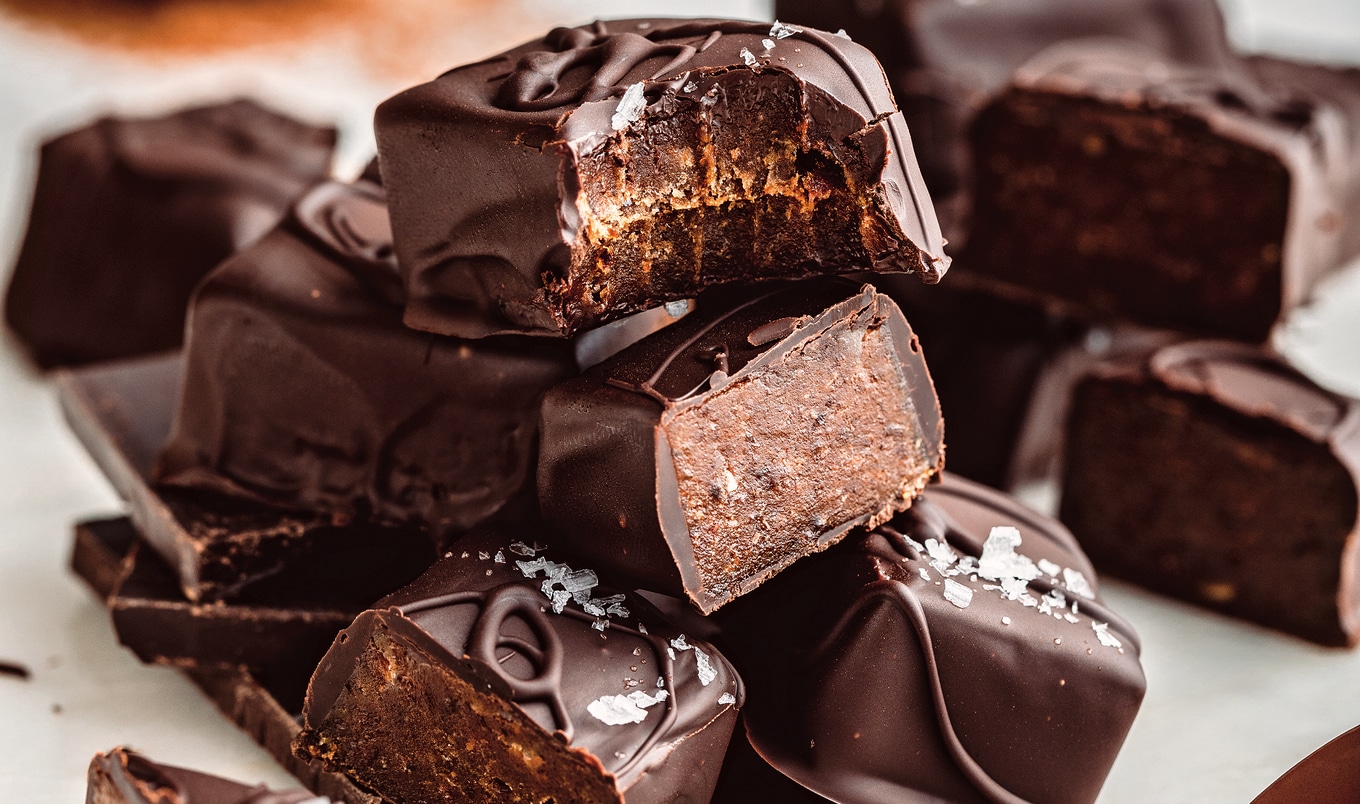 This simple, but decadent, date caramel treat is ready in a flash for whenever a chocolate craving strikes.
December 6, 2022
These refined sugar-free sweets from the Vegan Chocolate Treats cookbook make the perfect homemade, edible gift. Simply whip up a batch, tie up with ribbon, and give them to your loved ones for a healthier, but still decadent bite.
What you need:
For the caramel:
2 cups Medjool dates, pitted and chopped
3 tablespoons peanut butter
1 tablespoon coconut oil, melted
⅛ teaspoon salt
For the chocolate coating:
1 cup vegan chocolate chips
2 teaspoons coconut oil
Flaky salt, for garnish
What you do:
Line an 8 x 4–inch loaf pan with parchment paper, leaving an inch of overhang on each side, and then place in freezer for 15 minutes.
For the caramel, in a food processor, place chopped dates, peanut butter, coconut oil, and salt and blend on high for 2 minutes, stopping to scrape down sides as needed. Press mixture into bottom of prepared pan. Return pan to freezer.
For the chocolate coating, into a microwave-safe bowl, add chocolate chips and coconut oil, and microwave for 1 minute. Stir until chocolate is smooth.
Remove pan from freezer and use parchment overhang to remove caramel from pan. Cut into 12 equal pieces. Use a fork to dip each caramel into chocolate, let excess chocolate drip back into bowl, and then place on parchment paper to harden. Repeat until all caramels are covered. Return caramels to freezer until chocolate is solid, about 5 minutes. Sprinkle with flaky salt.