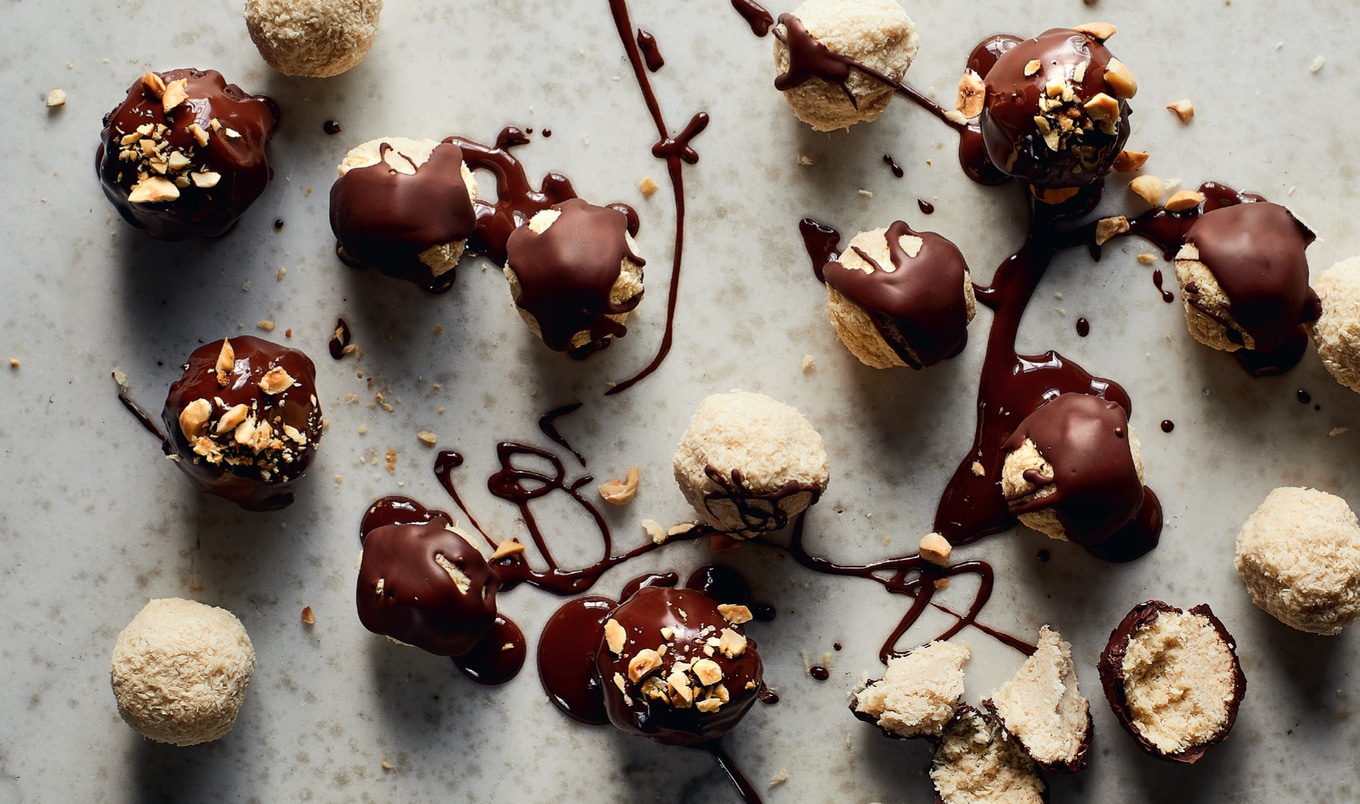 These simple, chocolate-coated treats are easy to prepare and make great gifts.
December 2, 2022
Each bite of these sumptuous treats from the More Plants Less Waste cookbook is packed with buttery, coconut flavor. Switch up the toppings with roasted pecans, toasted coconut flakes, or dried fruit for more variations on these English truffles.
What you need:
1½ cups shredded coconut
2 tablespoons coconut oil, melted, divided
2 tablespoons coconut milk
1½ teaspoons maple syrup
¼ teaspoon salt
½ cup dark chocolate, melted
To decorate:
1 tablespoon crushed peanuts
1 tablespoon chopped candied citrus fruit
What you do:
In a medium bowl, mix coconut, 1 tablespoon coconut oil, and coconut milk until ingredients are thoroughly combined. Add maple syrup, salt, and mix. If mixture is wet, add more coconut until consistency is like a thick cookie dough.
To form truffles, scoop a teaspoon of coconut mixture and shape into small balls. Place on a plate, and repeat until all mixture is used. Once finished, place in freezer for 10 minutes.
Into a small bowl, add melted chocolate. Remove coconut balls from freezer and dip each into melted chocolate, covering completely. Using two forks, scoop coconut ball out of chocolate and allow excess to drip off. Place back onto plate, garnish with peanuts and candied fruit, and freeze for another 10 minutes.