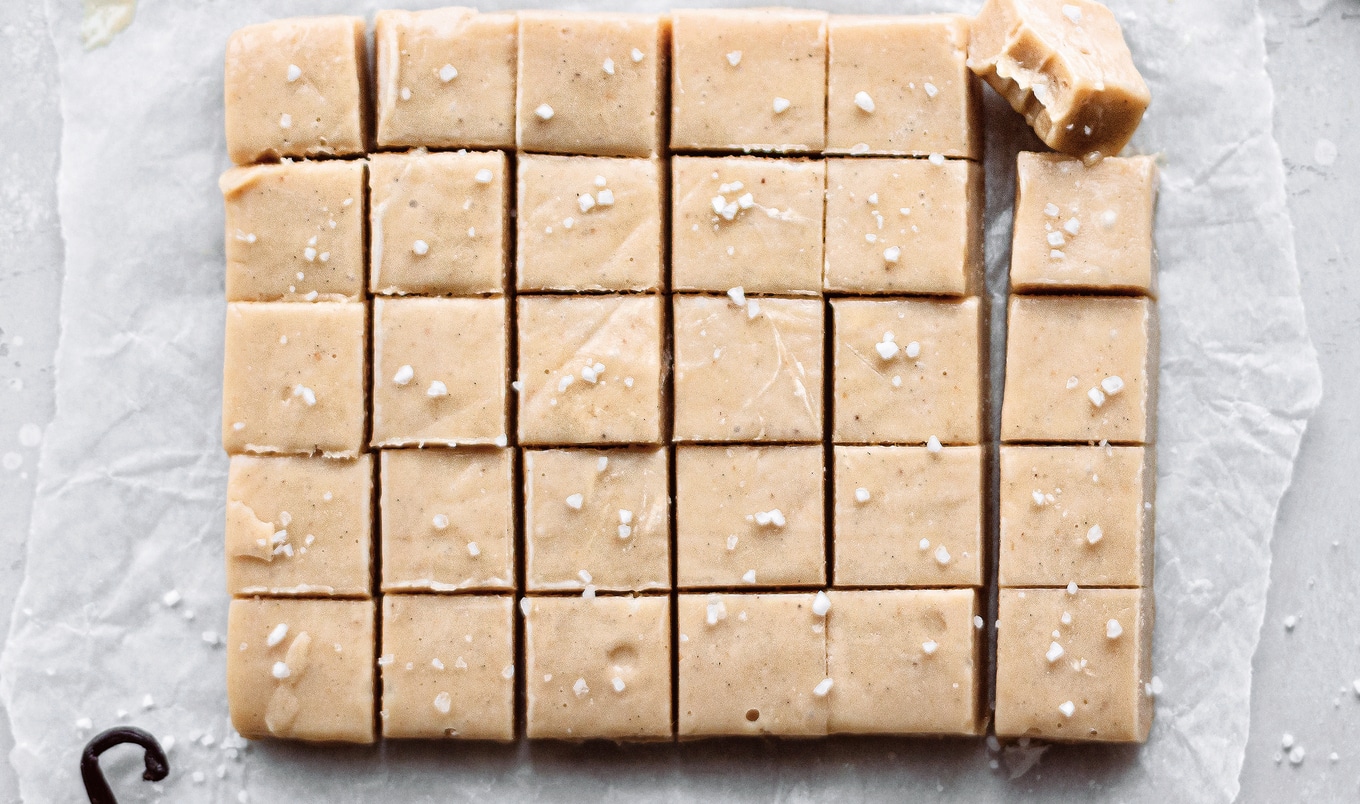 This no-bake, sweet-and-salty fudge is easily prepared in just minutes and with only a few ingredients.
December 26, 2022
This refined-sugar-free take on the holiday classic from the No-Bake Vegan Desserts cookbook retains all the decadence thanks to rich and creamy cashew butter.
What you need:
1 cup cashew butter
¾ cup maple syrup
3 tablespoons solid coconut oil
1 teaspoon vanilla bean paste
½ teaspoon salt
Coarse salt, for garnish
What you do:
Line a 6 x 8–inch baking dish with parchment paper and set aside. Into a food processor, add cashew butter, maple syrup, coconut oil, vanilla bean paste, and salt. Process for 3 minutes, or until mixture is combined and smooth.
Using a rubber spatula, pour fudge into baking dish. Gently tap dish to knock out any air bubbles. Place fudge in freezer to set for 3 hours.
Once firm, remove from freezer and sprinkle with coarse salt. Remove fudge from dish and cut into squares. Serve or store in freezer in an airtight container.