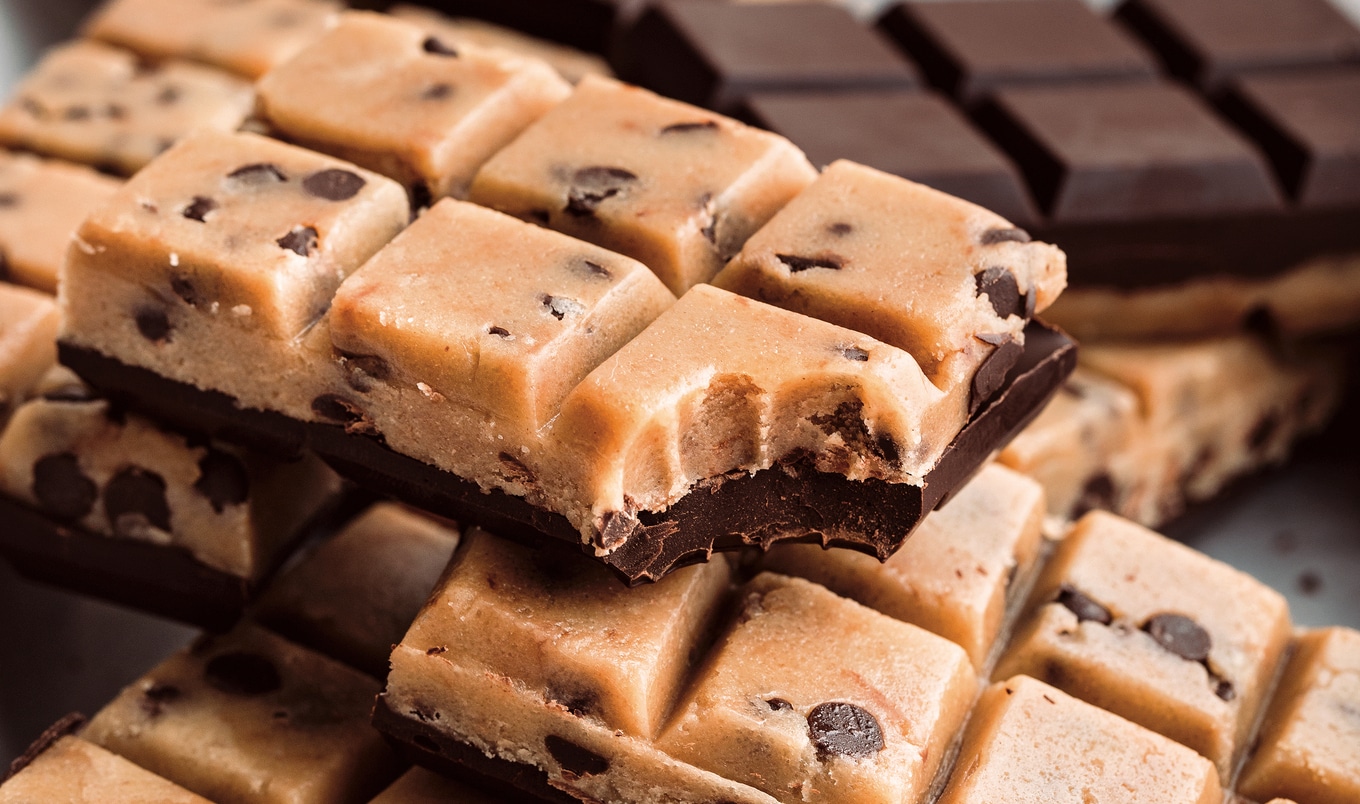 These easy and quick dairy-free chocolate bars combine two of our favorite desserts and make for an irresistibly Instagram-ready treat.
December 27, 2022
Swirl in peanut butter, add a fudge or raspberry jam layer, top with toasted coconut and flaky salt … the options are endless with this adaptable recipe from the Vegan Chocolate Treats cookbook.
What you need:
1¼ cups flour
½ cup room temperature vegan butter
⅓ cup sugar


⅓ cup packed brown sugar
3 tablespoons almond milk


1 teaspoon vanilla extract
½ cup mini vegan chocolate chips

For topping:
2 cups vegan chocolate chips
What you do:
Line a 9 x 5-inch baking pan with parchment paper, leaving an inch overhang. Or use two 9 x 5-inch silicone chocolate molds.
Preheat oven to 350 degrees and on a rimmed baking sheet, spread flour. Toast in oven for 5 minutes.
For the cookie dough, in a large bowl, add butter, sugar, and brown sugar and beat with an electric mixer until smooth, about 1 minute. Add almond milk and vanilla and beat until combined, about 1 minute. Stir in flour and mini chocolate chips. Press cookie dough evenly into bottom of each mold or into bottom of pan.
For the topping, in a microwave-safe bowl, melt chocolate chips in microwave, stirring occasionally. Pour chocolate over cookie dough and place in freezer for 15 to 20 minutes. Pop bars out of molds or use parchment paper to remove block of bars from pan and cut into 12 pieces. Store bars in refrigerator.