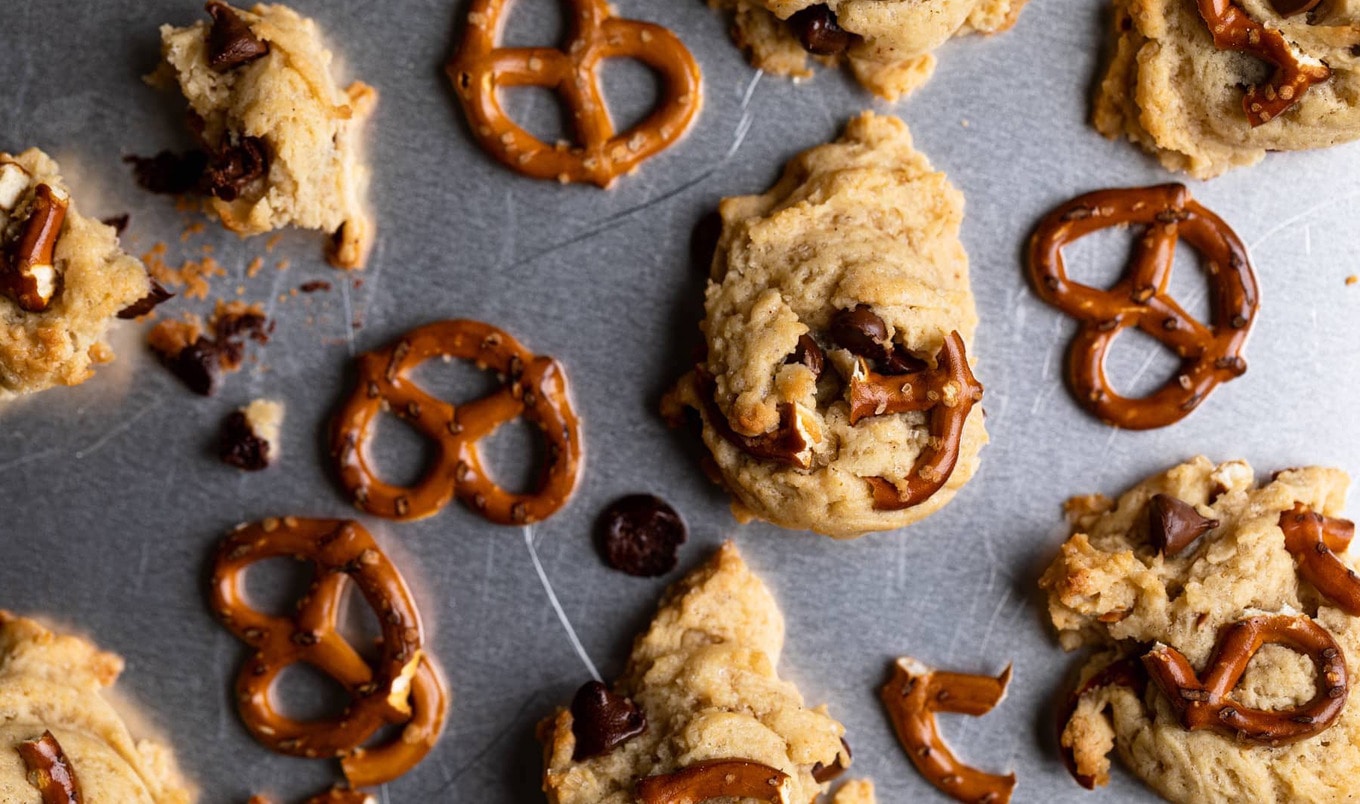 The addition of applesauce gives these chocolaty cookies a nice chewiness, softness, and gooeyness that will leave you coming back for more.
July 18, 2023
Chunks of chocolate, salty pretzels, and a hint of cinnamon make these cookies from the Orchids + Sweet Tea blog absolutely irresistible.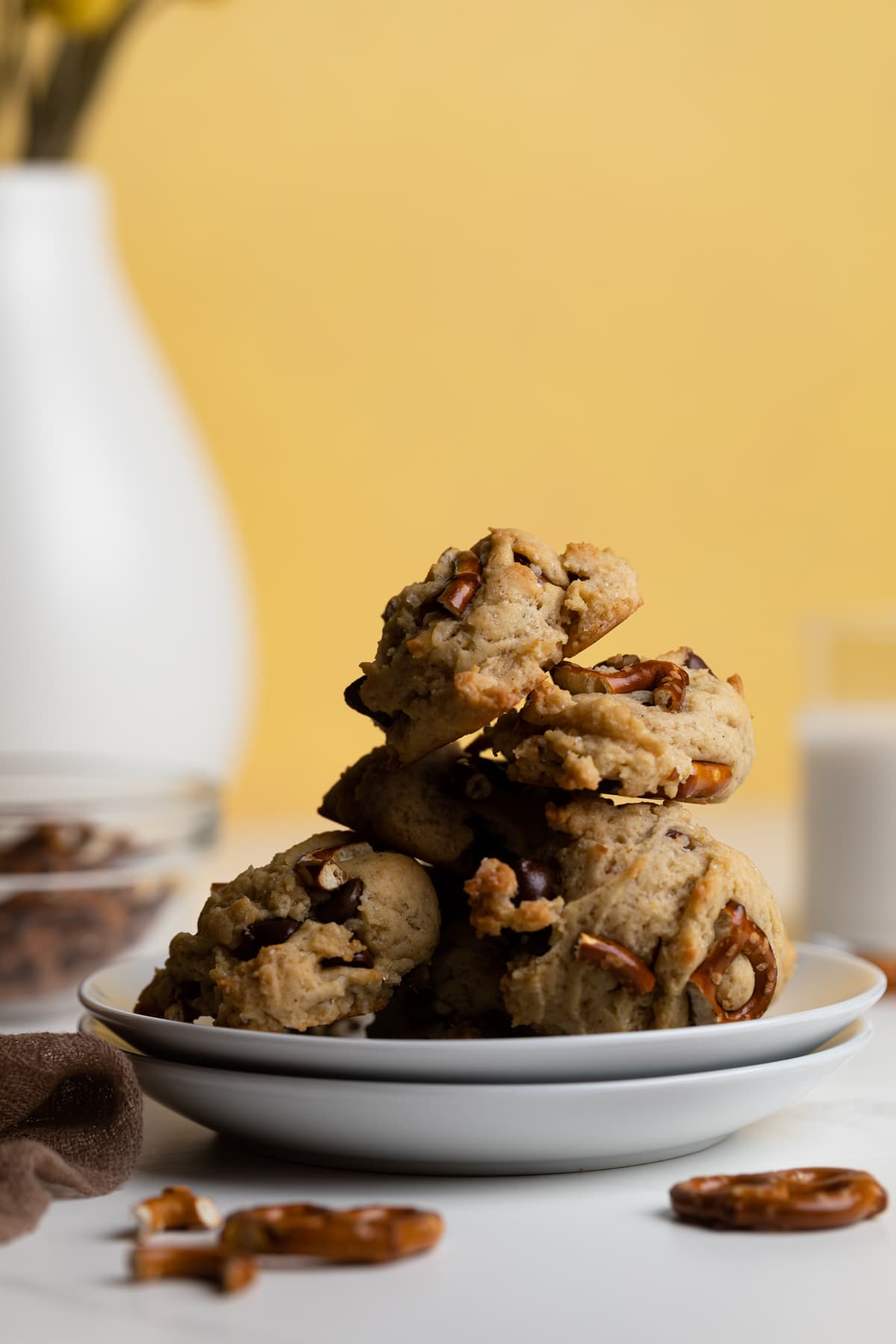 Orchids + Sweet Tea
What you need:
½ cup softened vegan butter
½ cup brown sugar
½ cup sugar
¼ cup applesauce
2 teaspoons vanilla extract
2 cups flour
1 teaspoon baking soda
½ teaspoon salt
½ teaspoon cinnamon
2 teaspoons vanilla extract
1½ cups vegan chocolate chips
⅓ cup roughly chopped pretzels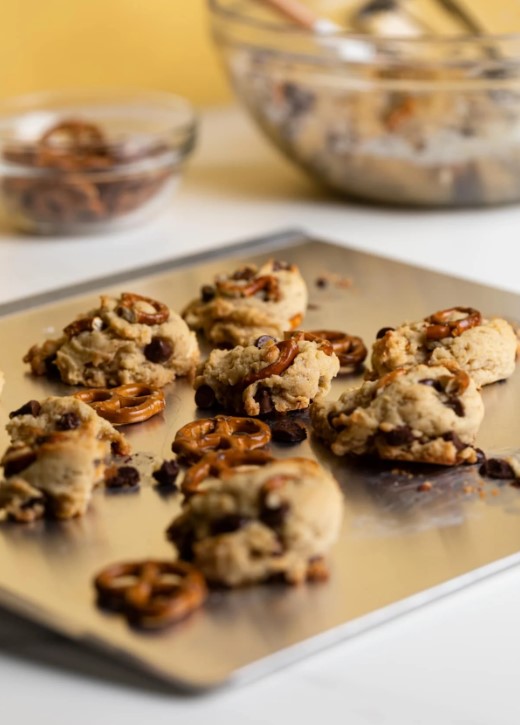 Orchids + Sweet Tea
What you do:
Preheat oven to 375 degrees and lightly grease a large baking sheet. Into a large bowl, add butter and sugars, whisking until smooth. Add applesauce, and vanilla, whisking again.
Add flour, baking soda, salt, and cinnamon, and mix using a rubber spatula. Fold in chocolate chips and pretzels.
Using a tablespoon, scoop cookie dough onto prepared sheet, leaving 1-inch between each cookie. Bake for 11 to 12 minutes, or until edges are golden brown.
Remove from oven and let cool for three minutes before serving.
For more recipes like this, check out: