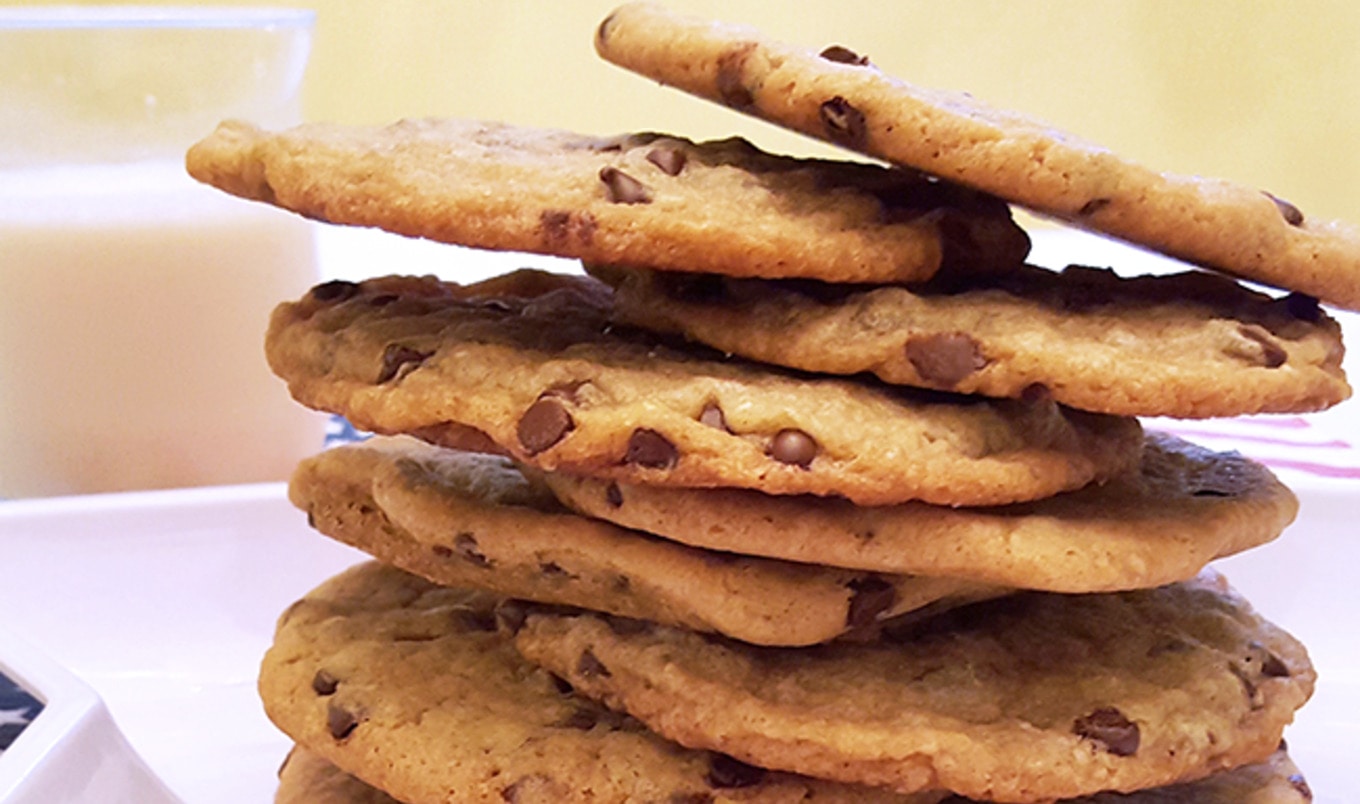 This American classic sweet treat will never go out of style.
December 3, 2022
There's nothing more American than a chocolate chip cookie. Enjoyed year-round and at every holiday, barbecue, and family get-together, this classic dessert is rich in flavor, crunchy on the outside, and soft on the inside. Our veganized version pairs perfectly with a tall glass of cold almond milk, or anything, really.
What you need:
6 cups all-purpose flour
1½ teaspoons baking soda
1½ teaspoons salt
4 tablespoons Egg Replacer
1 cup water
1¾ cups oil
3 cups sugar
1 cup light brown sugar
1½ tablespoons vanilla
2 cups vegan chocolate chips
What you do:
1. Preheat oven to 350 degrees. Line cookie sheets with silicone baking mats (or parchment paper) and set aside.
2. In a large bowl, sift together the flour, baking soda, and salt, and set aside.
3. In a separate small mixing bowl, whisk together Egg Replacer and water until there are no lumps. Add oil, sugar, brown sugar, and vanilla, and whisk together.
4. Into the first bowl, pour the wet mixture and combine by hand.
5. Into the bowl, fold in chocolate chips. Form into 1-inch balls and place 3 inches apart on the prepared baking sheet (12 per sheet). Slightly press down on the balls.
6. Bake for approximately 15 minutes, rotating the baking sheet halfway through.