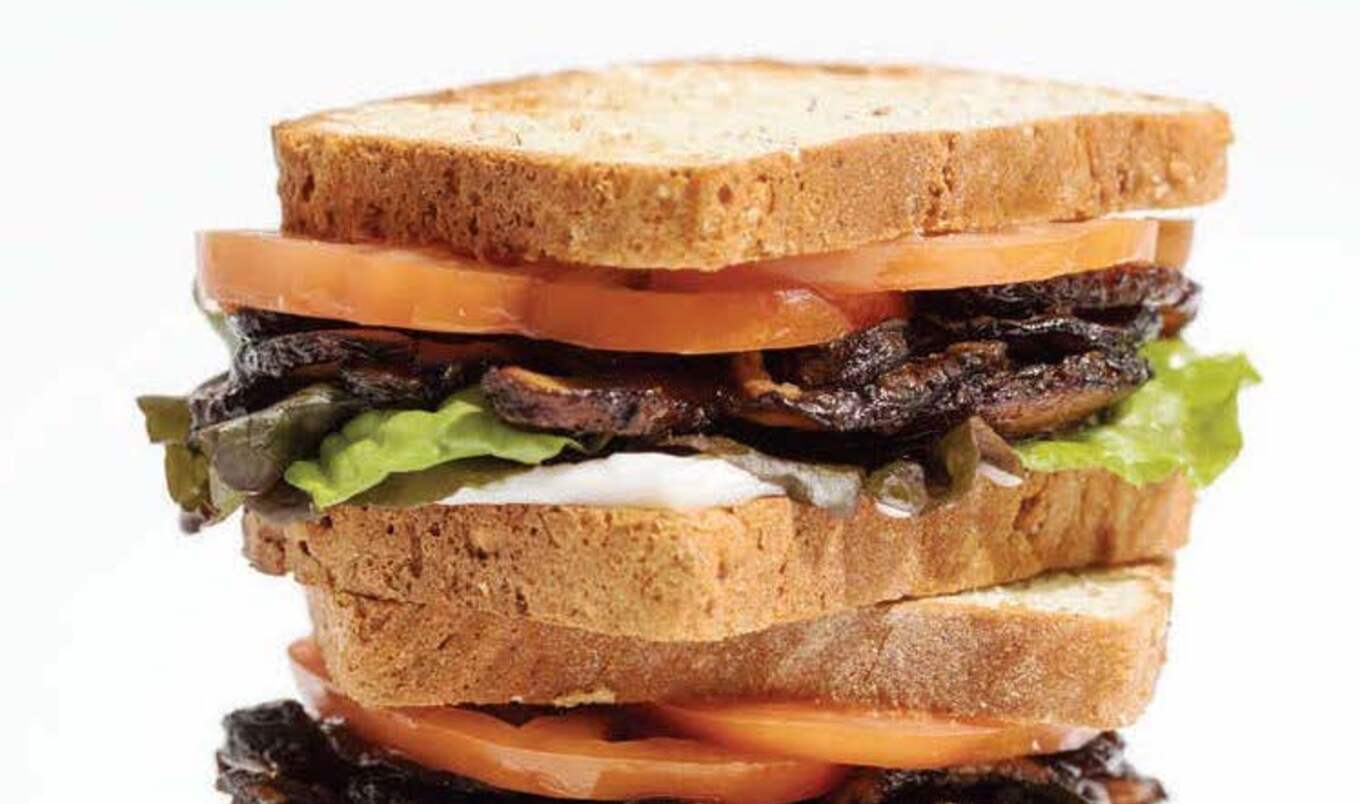 Crispy, smoky mushrooms are the perfect meaty stand-in in this vegan BLT.
July 19, 2023
It doesn't get much more classic than a BLT, and this plant-based version from the Eat More Plants cookbook has all the components: chewy mushroom bacon, creamy egg-free mayo, juicy tomato, and crisp lettuce. We love it all!
What you need:
¼ cup avocado oil, divided
2 tablespoons tamari
2 teaspoons maple syrup
2 cloves garlic, minced
¼ teaspoon smoked paprika
¼ teaspoon salt
2 cups sliced shiitake mushrooms
4 slices gluten-free bread
2 tablespoons vegan mayonnaise
Romaine lettuce
What you do:
In a small bowl, whisk 2 tablespoons oil, tamari, maple syrup, garlic, paprika, and salt.
In a large skillet over medium heat, warm remaining oil. Add mushrooms and cook for 2 minutes until lightly browned. Flip over and cook 1 more minute. Pour oil and tamari mixture over mushrooms and cook until liquid reduces, about 1 minute. Remove from heat.
Toast bread. Spread each slice with ½ tablespoon mayonnaise. Then layer lettuce and tomato on two slices. Top each with mushroom mixture and remaining pieces of toast.
For more recipes like this, check out: