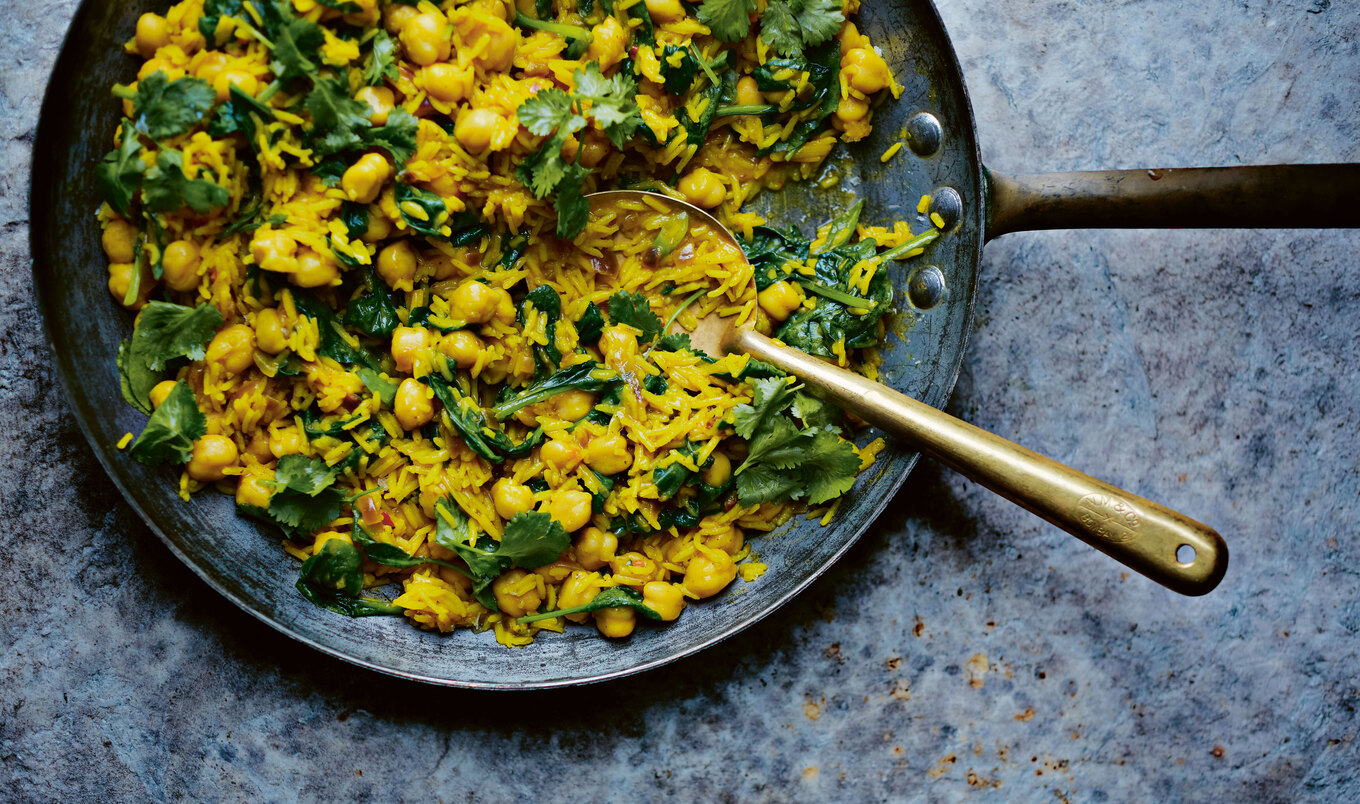 Try this simple one-pot vegan pilaf for a warming lunch, or serve it cold as a scrumptious side dish.
May 20, 2023
This easy, spiced rice dish from the 15 Minute Vegan on a Budget cookbook is the answer to any potluck, weeknight meals, or picky eaters. Serve it up with grilled flatbreads and a vegan yogurt sauce for an extra dose of plant-based goodness.
What you need:
1 tablespoon sunflower oil
1 red onion, peeled and finely chopped
1 teaspoon ground turmeric
1 teaspoon ground cumin
1 teaspoon garam masala
¼ teaspoon dried chilli flakes
1¼ cups cooked basmati rice
2½ cups hot vegetable broth
1 (14-ounce) can chickpeas, drained and rinsed
1 cup spinach
Juice of 1 lemon
¼ cup cilantro, finely chopped
⅛ teaspoon salt
What you do:
In a large saucepan over medium heat, warm oil. Add onion and cook for 2 minutes until softened, but not browned. Add turmeric, cumin, garam masala, and chilli flakes, stir and cook for 1 minute.
Pour in rice and vegetable broth, reduce heat to medium, and simmer for 8 minutes, stirring frequently to avoid rice sticking. Add chickpeas and spinach and cook for 2 more minutes. Remove from heat and stir in lemon juice and cilantro. Season with salt and serve.
For more recipes like this, check out: