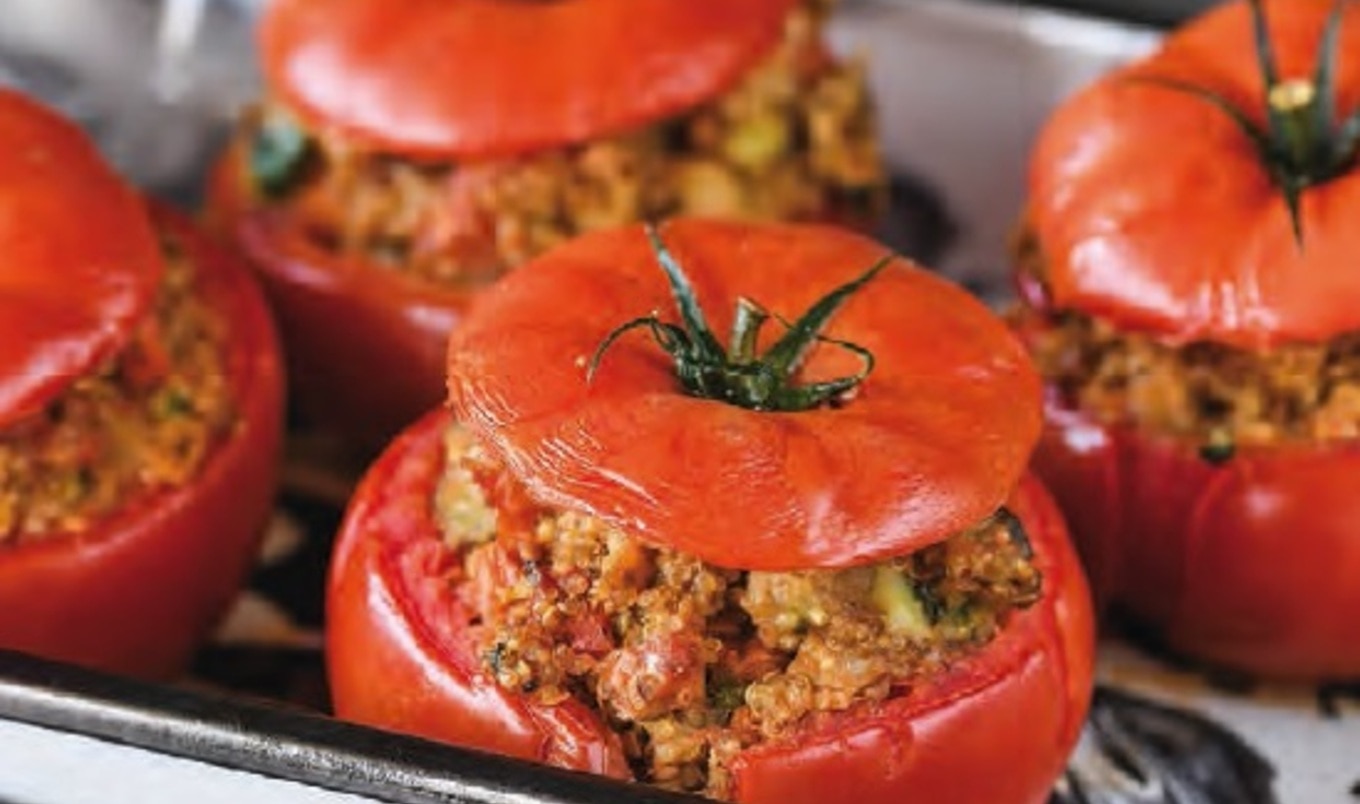 These simple, flavorful tomatoes are full of Meditteranean flavor and healthful nutrients.
July 21, 2020
Take advantage of the abundance of seasonal produce and fresh tomatoes with this recipe from the Storecupboard Vegan cookbook. Serve with seared tofu and fresh greens for a summer-ready dinner.
What you need:
4 large tomatoes
1 tablespoon olive oil
2½ cups chopped mixed vegetables (such as broccoli, carrots, onions)
½ cup vegan pesto, divided
⅔ cup cooked quinoa
½ teaspoon salt
1 tablespoon balsamic vinegar
¼ teaspoon black pepper
What you do:
Preheat oven to 350 degrees. Slice tops off tomatoes (and set aside), remove flesh with a spoon, and cut flesh into smaller pieces. In an oven-proof baking dish, place tomatoes and set aside.
In a wok over medium heat, warm oil. Add vegetables and cook for five minutes. Add ¼ cup pesto, stir, add quinoa and tomato flesh, and then cover and cook for five more minutes, stirring occasionally. Add salt, balsamic vinegar, pepper, and remaining pesto, and stir.
Generously fill tomatoes in baking dish with pesto mixture, cover with tomato tops, and bake for 30 minutes. Remove from oven and let cool for five minutes before serving.