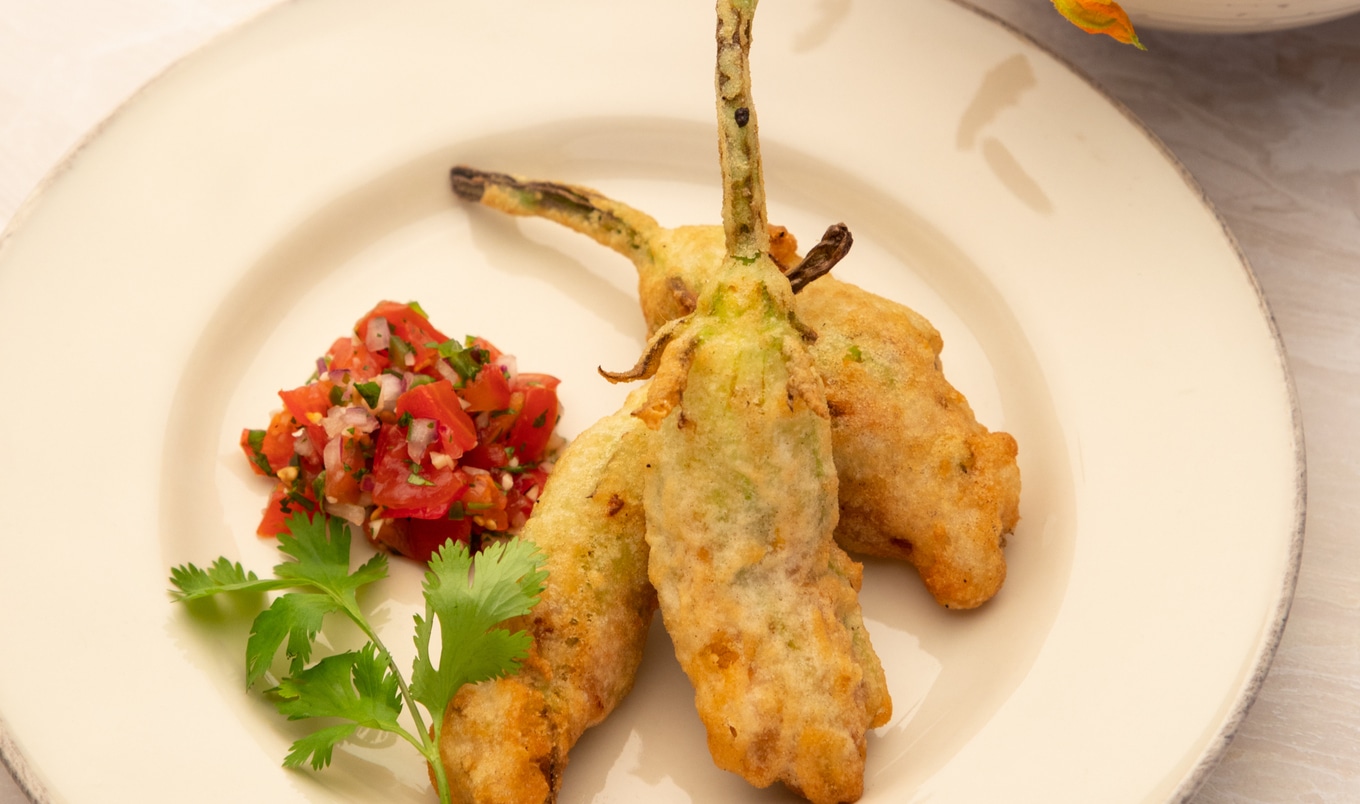 Delight in the delicate crunch of golden-brown batter that encases tender squash blossoms, creating a harmonious blend of textures that captures the essence of the sun-kissed season in every bite.
August 31, 2023
Squash blossoms are a seasonal delicacy and one of the best things to eat during the summer months. The male blossoms are used widely throughout Mexico in a variety of dishes including quesadillas and soups; and in Northern New Mexico, they are primarily stuffed with cheese and batter-fried using cream, such as in this recipe from the Seed to Plate, Soil to Sky cookbook.
What you need:
For stuffing:
2 teaspoons sunflower oil
½ small yellow onion, finely chopped
1 teaspoon blackened garlic
1 Anaheim chile, roasted, seeded, peeled, and finely chopped
1 vine-ripened tomato, seeded and finely chopped
1 teaspoon salt
½ (15.5-ounce) can organic Great Northern beans, puréed
12 to 16 male squash blossoms
For the batter:
4 cups sunflower oil, for frying
1/3 cup cornstarch
1 teaspoon baking powder
¼ cup plus 2 tablespoons white rice flour
½ cup sparkling water, cold
Pico de gallo, for serving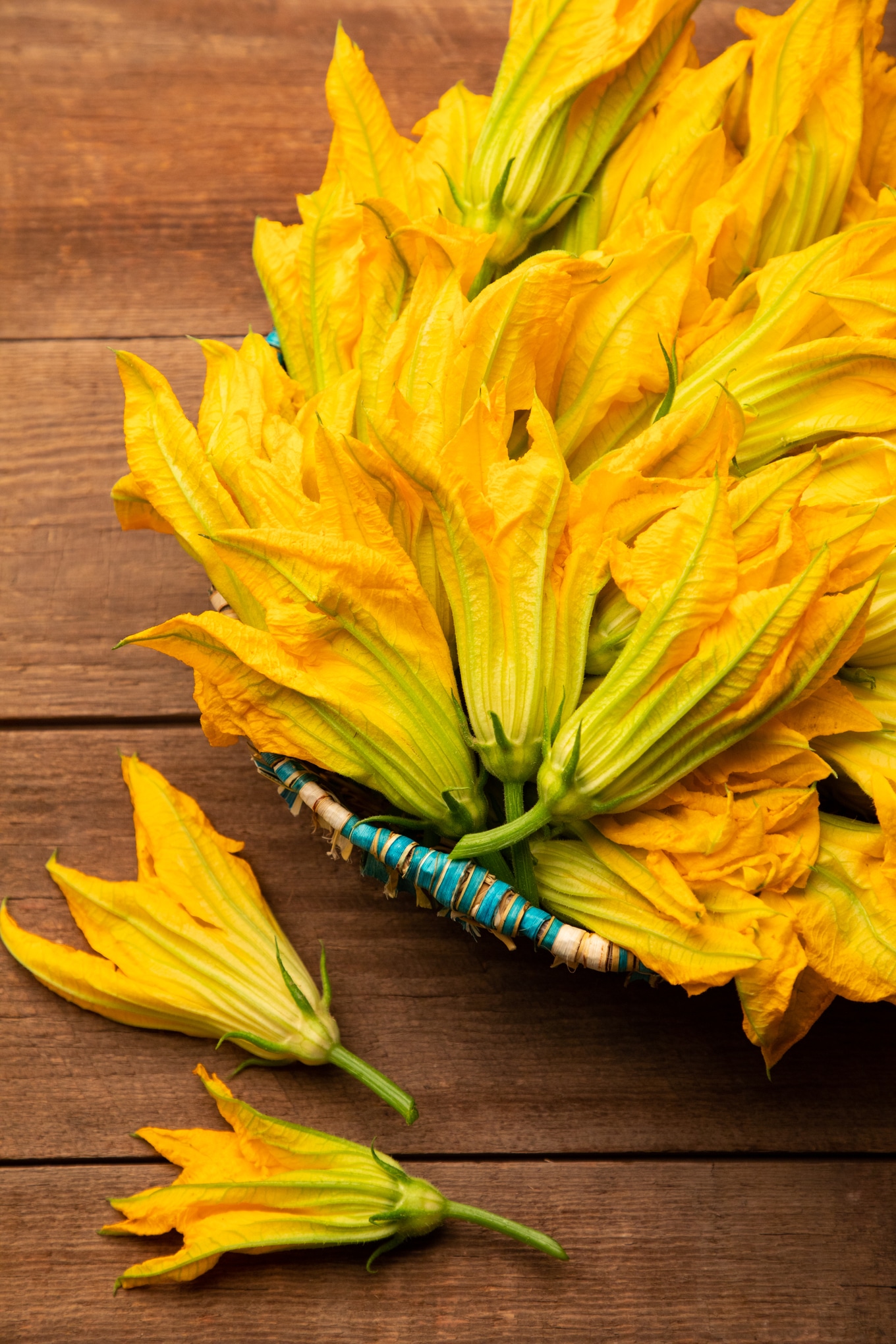 Seed to Plate, Soil to Sky
What you do:
1. For stuffing, preheat a medium cast-iron pan over medium heat, until hot but not smoking. Add oil and onion and sauté for 3 to 4 minutes until onions begin to caramelize. Add garlic and chile and sauté for another minute, stirring to prevent burning. Add tomato and continue to cook for an additional 3 minutes. Add salt and stir.
2. Remove from heat, place in a small bowl, and let cool to room temperature.
3. In a food processor, add beans and process until smooth. Fold in onion mixture.
4. Remove stamen from each blossom and make a single cut lengthwise. Fill each blossom with approximately 1 tablespoon of stuffing mixture, then gently twist flower at top in a circular direction to seal in filling. Set aside on a sheet tray.
5. For batter, into a deep saucepan or cast-iron Dutch oven, pour oil, ensuring it's at least 4 inches deep. Over medium to high heat, warm oil until hot, but not smoking.
6. In a medium bowl, mix cornstarch, baking powder, and rice flour, then add water. Using a whisk, stir to ensure there are no lumps.
7. One at a time, dredge each stuffed squash blossom in batter until completely coated. Gently place in hot oil and cook until golden-brown, approximately 3 to 4 minutes. Remove from oil, and place on a paper towel-lined sheet tray to absorb any excess oil. Repeat with remaining blossoms and then turn off heat.
8. Place 3 to 4 blossoms onto each plate and serve hot with pico de gallo.
For more recipes like this, check out:
Here at VegNews, we live and breathe the vegan lifestyle, and only recommend products we feel make our lives amazing. Occasionally, articles may include shopping links where we might earn a small commission. In no way does this effect the editorial integrity of VegNews.