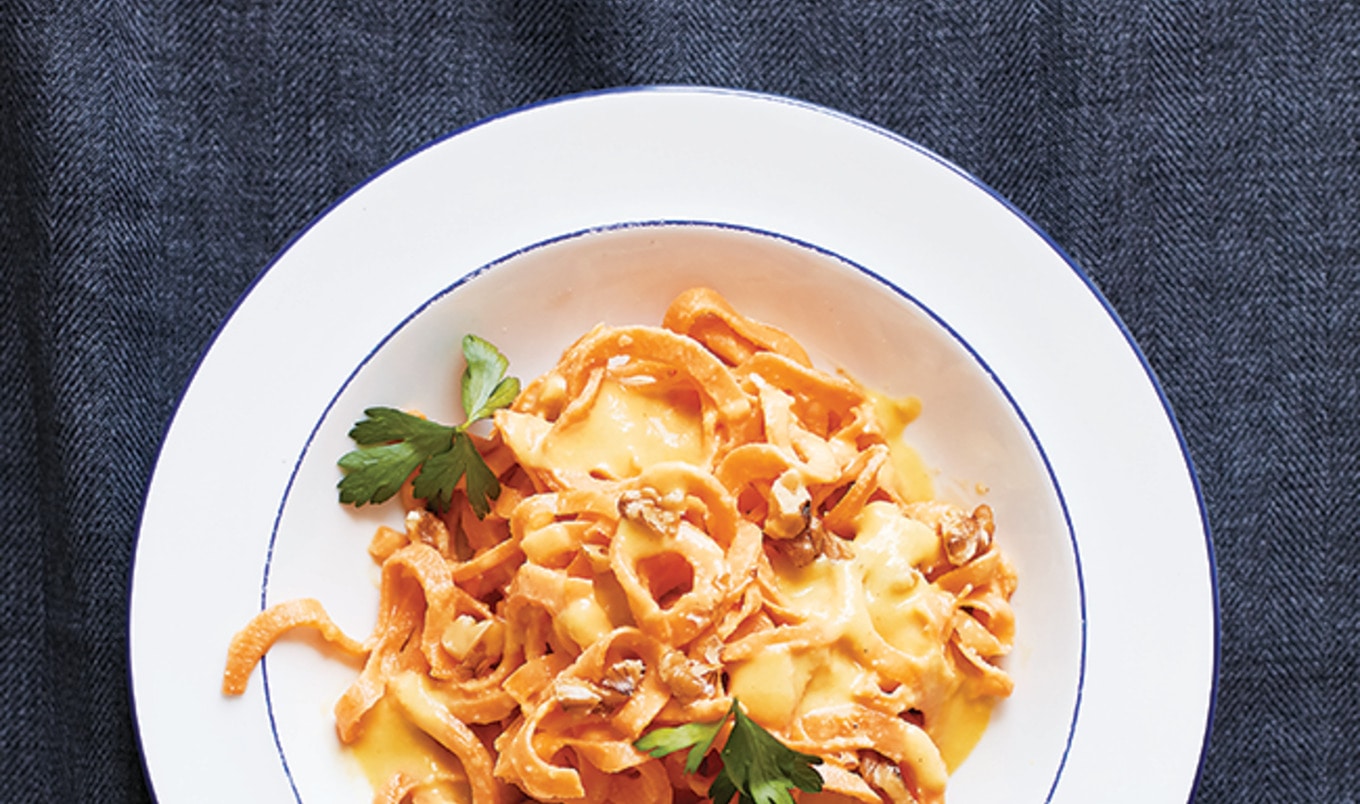 As the weather cools, these healthy and hearty sweet potato noodles have us craving more fall-inspired recipes.
September 28, 2021
Now is the perfect time to test your kitchen skills for the upcoming holiday season. Because of this, we're presenting a sweet potato alfredo recipe from Cassandra Bodzak's Eat With Intention. Even better? With only two steps, this recipe is sure to become a new fall favorite.
What you need:
For the sauce:
15-ounce can cannellini beans, drained and rinsed
15-ounce can chickpeas, drained and rinsed
½ cup unsweetened almond milk
7 tablespoons nutritional yeast
3 tablespoons olive oil
2 tablespoons Dijon mustard
1 tablespoon vegan butter
1 tablespoon garlic powder
1 tablespoon salt, plus more to taste
½ teaspoon ground turmeric
For the noodles:
2 tablespoons olive oil
2 sweet potatoes, peeled and spiralized
Chopped walnuts, for garnish
Chopped parsley, for garnish
What you do:
1. For the sauce, into a food processor, combine all sauce ingredients and pulse until creamy. Season with salt to taste.
2. In a medium saucepan, heat olive oil and sauté sweet potato noodles for 5 minutes, until softened. Add sauce to pan and cook for 2 to 3 minutes, until heated through. Garnish with walnuts and parsley, and serve.