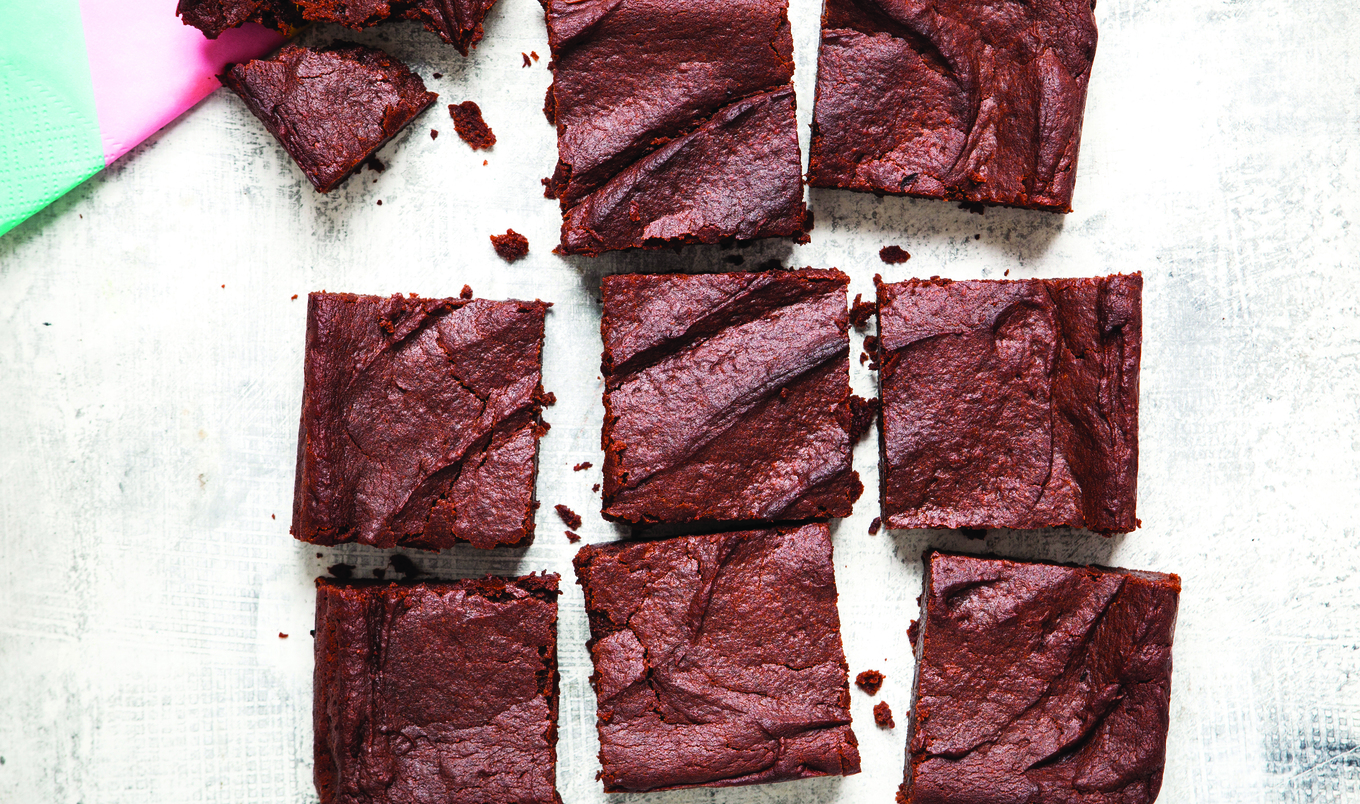 The sweet potato really is the star of the show in these awesome, and surprisingly nutritious, brownies.
January 28, 2020
Gooey, fudgy, and utterly irresistible, these brownies from the So Vegan in 5 cookbook—from the team behind So Vegan are made with simple, quality ingredients for a healthful twist on the traditional treat.
What you need:
14 ounces sweet potato
1⁄3 cup coconut oil, plus extra for greasing
5 ounces dark chocolate
1 cup flour
3⁄4 cup sugar
⅛ teaspoon salt
What you do:
Peel sweet potato and cut into slices 3⁄4-inch thick. Place a steel steamer basket on top of saucepan of boiling water, and add potato into basket. Cover with lid and steam for 20 minutes, or until sweet potato is soft. Set aside to cool slightly.
Preheat oven to 400 degrees. Grease an 8 x 8–inch square baking pan with coconut oil, then line bottom of pan with parchment paper.
Into a heatproof bowl set over a pan of simmering water, add coconut oil and vegan chocolate, stirring occasionally until chocolate is melted. Transfer to a food processor with sweet potato, flour, sugar, and salt. Process until fully combined, then transfer mixture to prepared baking pan, spreading evenly.
Bake in oven for 40 minutes, or until a toothpick comes out clean when inserted into center. Remove from oven and run a knife around edges of brownie to make sure it doesn't stick to sides. Leave brownie to cool slightly in pan, then remove from pan and cut into 9 squares to serve. Serve warm.