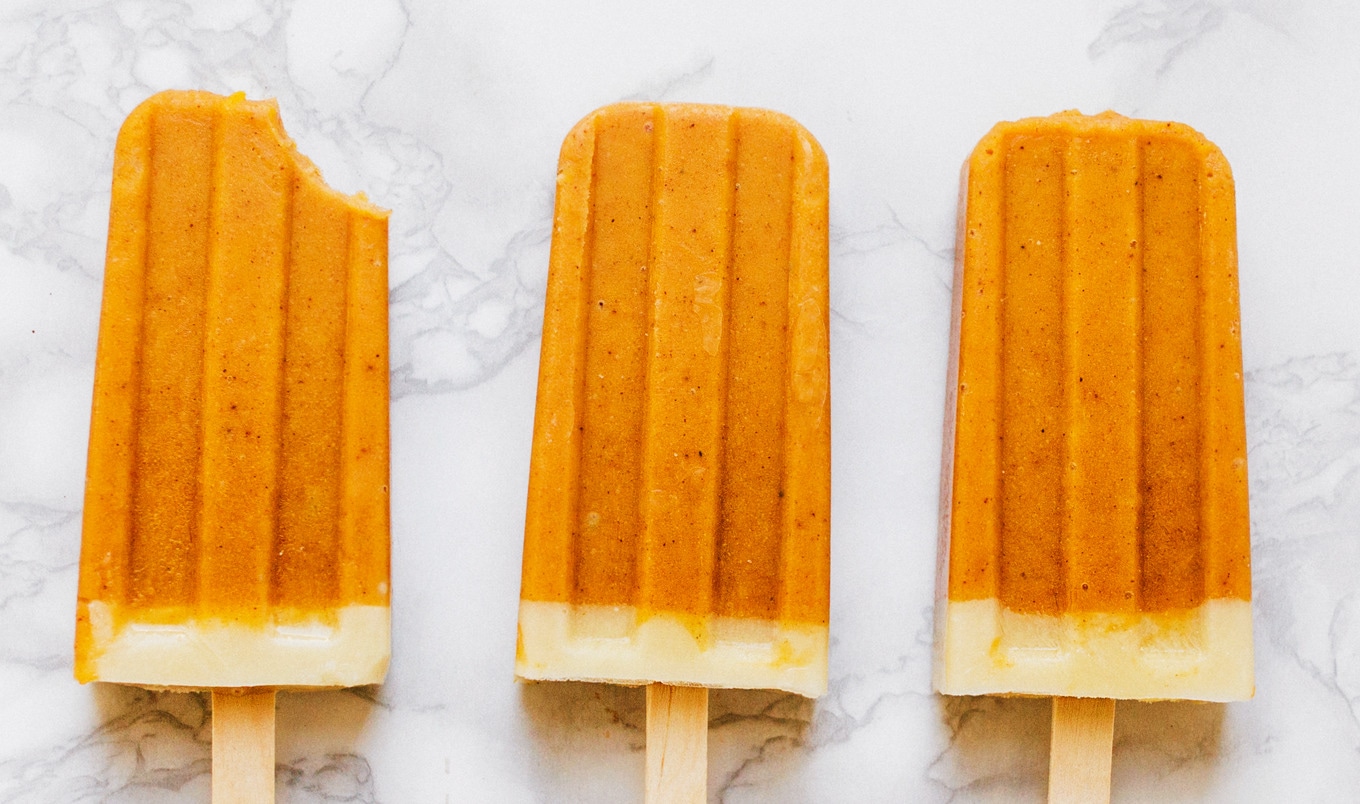 These creamy pops have all the flavors of fall, but can be enjoyed in the hot summer weather.
August 10, 2019
These healthy, delicious popsicles from For the Love of Popsicles are perfectly balanced with cooling, decadent coconut milk and warming pumpkin pie spice. Perfect for any season!
What you need:
1 cup peeled and roughly chopped sweet potato
1 cup plus ¼ cup canned coconut milk
¼ cup plus 1 tablespoon maple syrup
1 tablespoon pumpkin pie spice
½ teaspoon vanilla extract
⅛ teaspoon salt
What you do:
Into a pot, add sweet potatoes and enough water to cover them, bring to a boil, and cook for 10 minutes, or until fork-tender. Remove from heat and drain.
In a blender, add sweet potato, 1 cup coconut milk, ¼ cup maple syrup, pumpkin pie spice, vanilla, and salt, and blend until smooth. Pour into molds, leaving space at top for second layer. Insert sticks and freeze for at least 4 hours.
In a small bowl, add remaining coconut milk and vanilla, and stir to combine. Pour into remaining space of each mold after sweet potato layer has frozen completely. Return to freezer for another two hours.
Run mold under warm water for a few seconds to loosen up popsicles, then remove and enjoy.