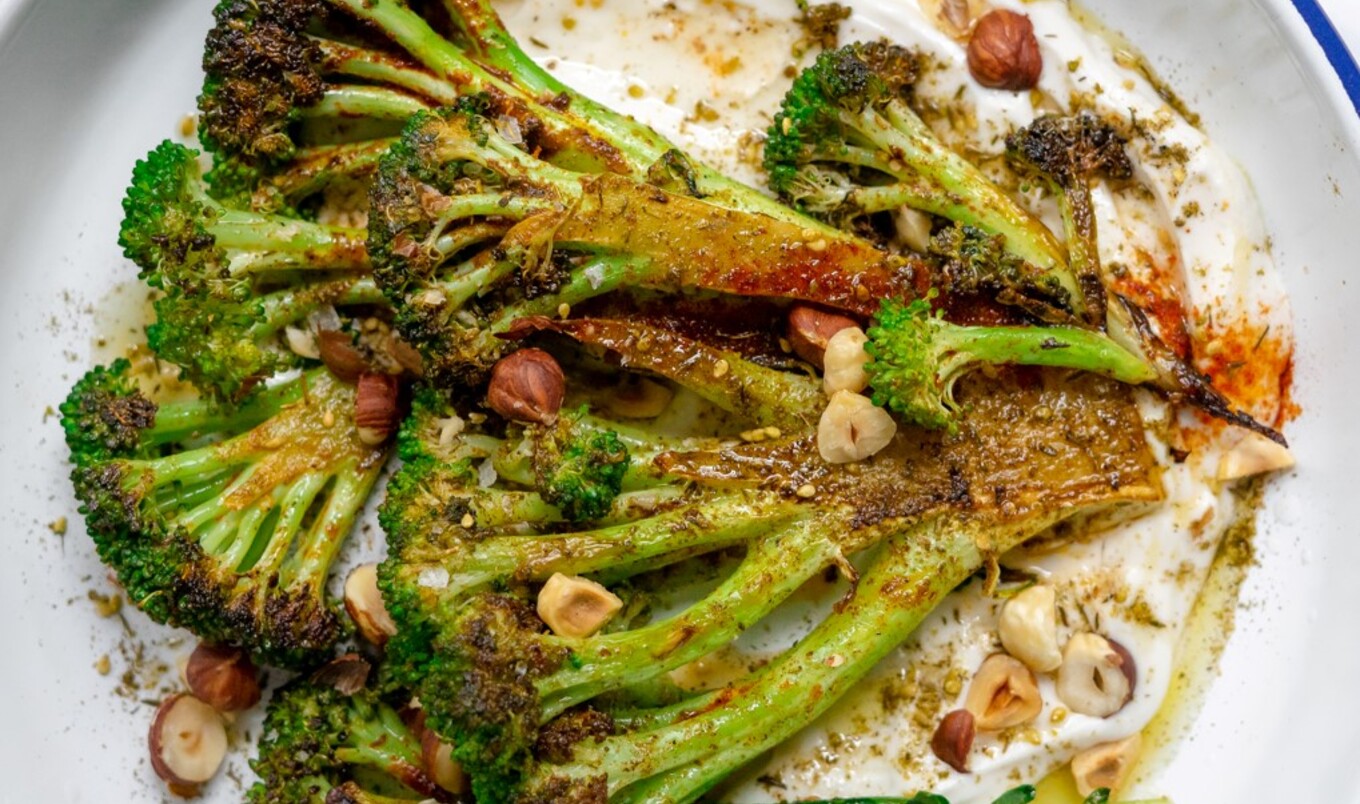 Step up your broccoli game with these seared plant-based steaks paired with creamy, smooth yogurt and buttery chopped hazelnuts.
March 15, 2023
Nutty, spiced za'atar seasoning features toasted sesame seeds, dried sumac, and salt, and adds richness to these plant-forward steaks from Nosh with Micah blogger Micah Siva.
What you need:
1 head broccoli
¼ cup olive oil
1 teaspoon smoked paprika
2 teaspoons za'atar
¼ teaspoon salt
1 tablespoon champagne or white balsamic vinegar
¼ cup vegan yogurt
¼ cup hazelnuts, chopped
What you do:
Cut broccoli head into 2 to 3 ½-inch thick slabs. Set aside.
In a small bowl, combine olive oil, paprika, za'atar, and salt. Drizzle over broccoli to coat.
Heat a cast-iron skillet over medium-high heat. Once hot, add broccoli, and cook for 6 to 7 minutes per side, or until charred. Add vinegar.
Onto serving plate, spread yogurt and top with broccoli, hazelnuts, and drizzle with remaining spiced marinade oil.