If you're heading to Sacramento for a visit, or you're new to the city, you might be thinking: Is the California capital any good for vegan food? And the answer, you'll be pleased to know, is a big yes. The bustling city has plenty of vegan-friendly establishments, but to help you find the best ones, we've curated this list of our favorites below.
Why should vegans visit Sacramento?
California's capital city may not be the first place that comes to mind as a vegan destination but think again. Once considered a "cow town"—a stop for gas en route to San Francisco, Napa, or Lake Tahoe—Sacramento has emerged as a modern, forward-thinking food metropolis surrounded by rolling farmland abundant with local, organic, and farm-fresh offerings.
In addition to an exploding plant-based dining scene, the greater Sacramento area, with a population of more than 2 million, boasts the world-famous Crocker Art Museum, two major rivers that connect a 23-mile nature parkway; an NBA basketball team; and new state-of-the-art convention, performing arts, and entertainment centers in the heart of downtown. On your next trip to the self-described "Farm-to-Fork Capital," make time to visit these 9 amazing vegan eateries.
The best vegan-friendly places to eat in Sacramento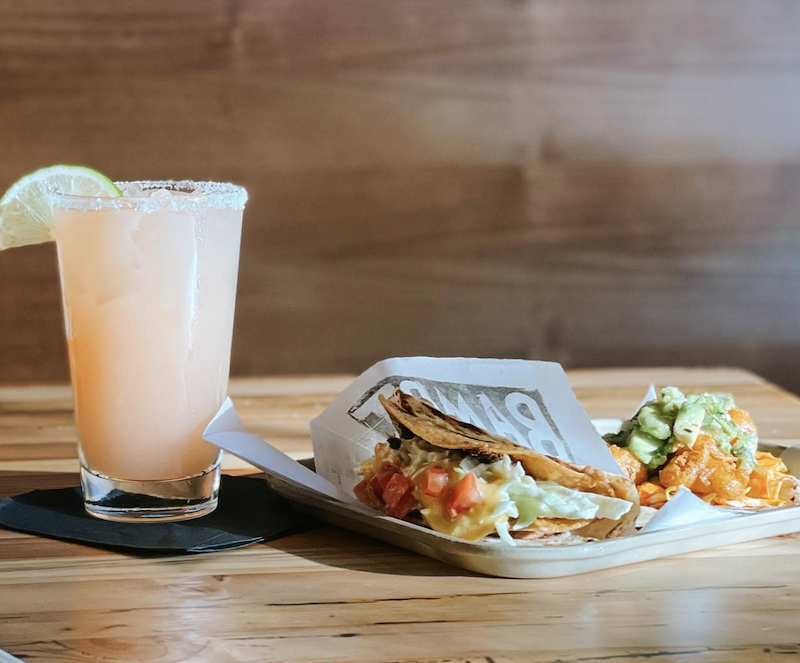 Bambi Vegan Tacos
1 Bambi Vegan Tacos
Originating as a humble food truck, Bambi Vegan Tacos opened as a fun and funky dine-in destination in 2018 with a full bar, high-top tables, and an industrial cement floor. But don't be fooled by the name—this place is so much more than tacos. The Melty Melt is Bambi's take on a tuna melt with charred artichokes, oyster mushrooms, and whole chickpeas. Burnt romaine and achiote squash in an avocado chili vinaigrette are the stars of the Fajita Salad. Of course, you don't want to miss the tacos, including Bambi's namesake made with cremini mushroom beef. Wash it all down with a honeydew-and-green-apple margarita.
Find out more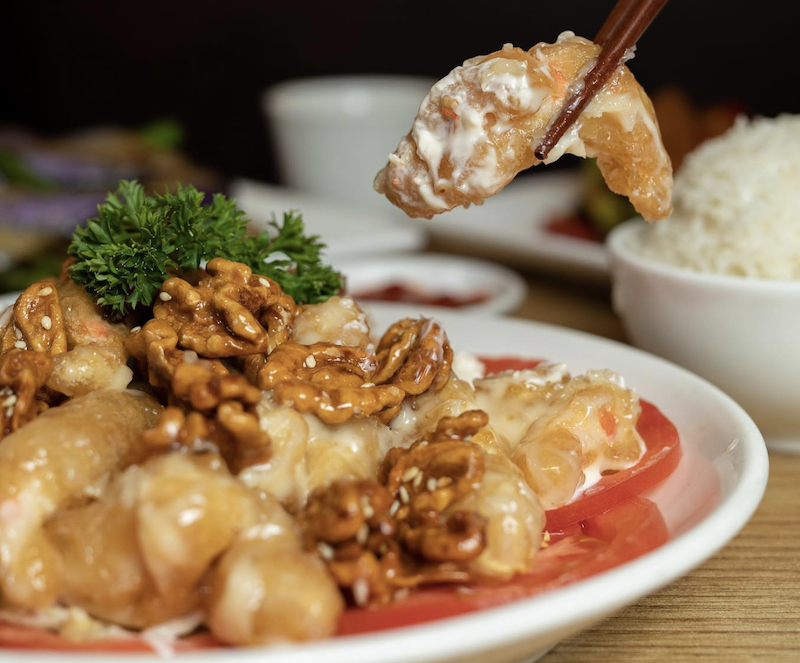 Vegan Deadly Sins
2 Vegan Deadly Sins
The only thing deadly about this vegan eatery is its killer menu (excuse the Dad joke). This family-owned and -operated dining house is where "vegan meets Chinese cuisine," drawing inspiration from Buddhist roots with high-quality and sustainable ingredients. Traditional dishes—like Hot & Sour soup, General Tso's chicken, Mongolian beef, and chow mein—are turned plant-based using meat made of soy, vegetable protein, and wheat gluten. The seemingly endless menu includes standouts like Braised Vegan Spareribs and the Singapore vermicelli's curry-flavored noodles, which mingle fresh veggies with too-good-to-be-true faux ham. But the vegan prawns with glazed walnuts may be the pièce de résistance.
Find out more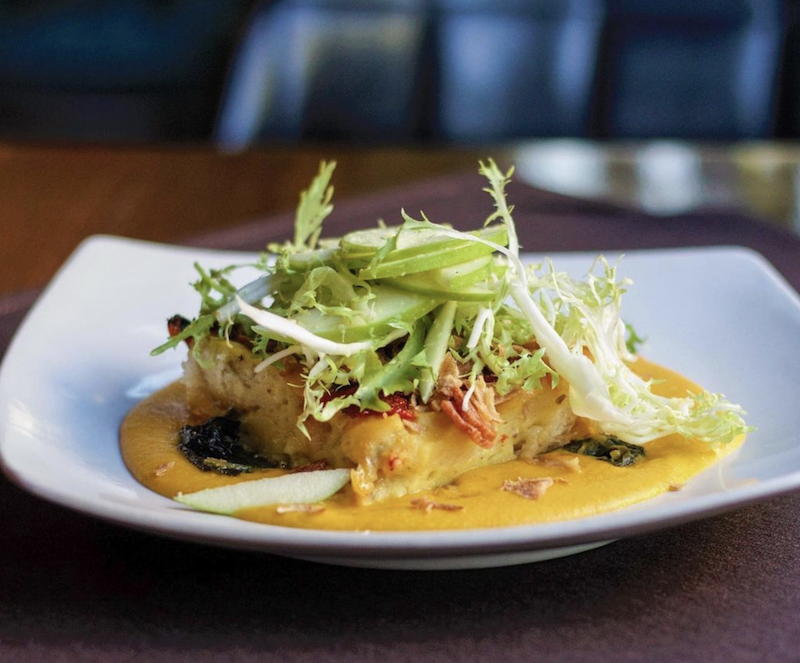 Veg Cafe
3 Veg Café
Climb a steep staircase to access this unpretentious café located directly above its sister Thai restaurant on one of midtown Sacramento's main streets. Intimate dining spaces, including a covered sun porch with views of neighboring businesses below, give the Veg Café a relaxed homespun feel. In addition to an all-plant-based menu that takes advantage of local, seasonal ingredients, the restaurant works with Resoil Sacramento to deliver green waste to nearby farms for composting. The world-cuisine-inspired menu offers creative fare such as scrambled tofu and Just Egg, with a delicate combo of tomato confit, spinach, ricotta, and herb oil. Don't miss the golden-fried latkes with beet lox or the chickpea and turmeric crêpes filled with veggies and topped with curry sauce and pickled carrots. For something sweet, go for the French toast with fava bean whipped cream and candied pecans.
Find out more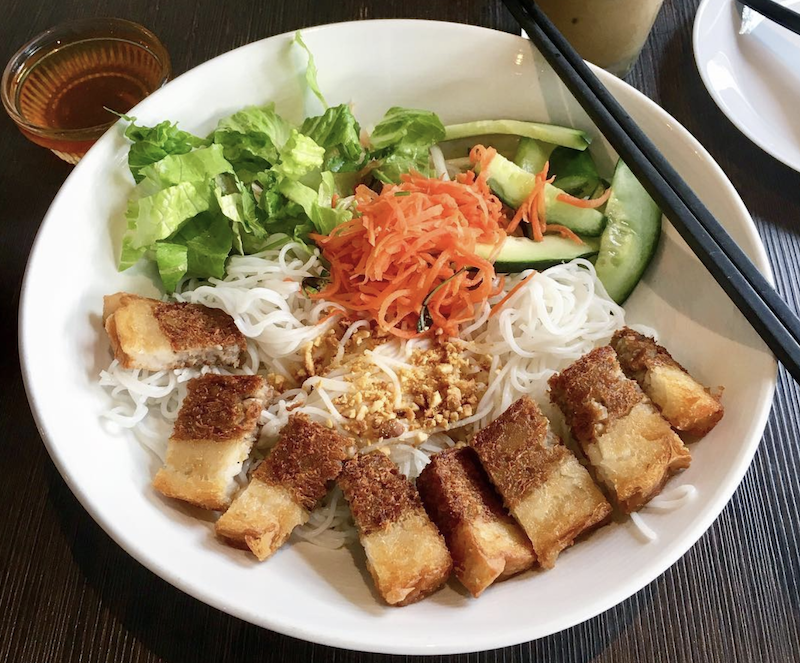 @baygirlseat/Instagram
4 Andy Nguyen's Vegetarian
Inspired by childhood recipes from Saigon and a belief in compassionate living, the Andy Nguyen Restaurant family has been feeding vegan and non-vegan crowds since 1984. Peace, love, and compassion inspire each delicious dish with names like Patience Noodles, Nirvana Lemon Salad, and Karma Roll. Start with the latter, which features a refreshing mix of mango, grilled tofu, and pickled carrots or the crunchy Nirvana Lemon Salad dished up with grilled soy beef and a mixed herb slaw. Given the generous portions, there will be plenty of leftovers to enjoy the next day.
Find out more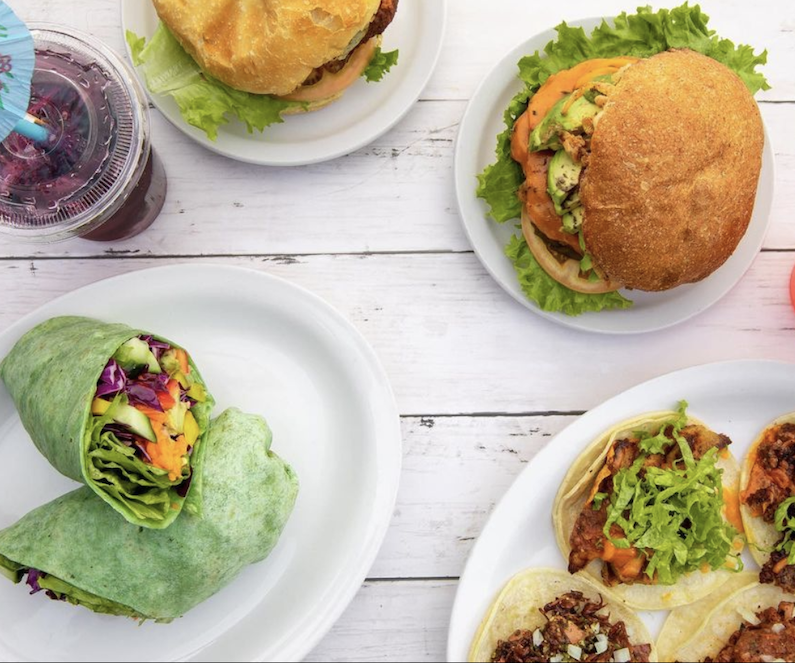 Pure Soul Plant Based Eats
5 Pure Soul Plant Based Eats
This women-owned business is all about pure intentions and the value of all living beings. Serving up 100 percent vegan takeout or delivery, Pure Soul Plant Based Eats offers comfort food at its finest, including burgers, tacos, burritos, wraps and milkshakes. Try the barbeque jackfruit sando topped with crispy onions and Memphis slaw. Or indulge in a house-made chick'n sando coated in spicy buffalo sauce and garnished with pickles and avocado ranch slaw. Leave room for a side of beer-battered deep-fried cauliflower or crazy-good mac and cheese.
Find out more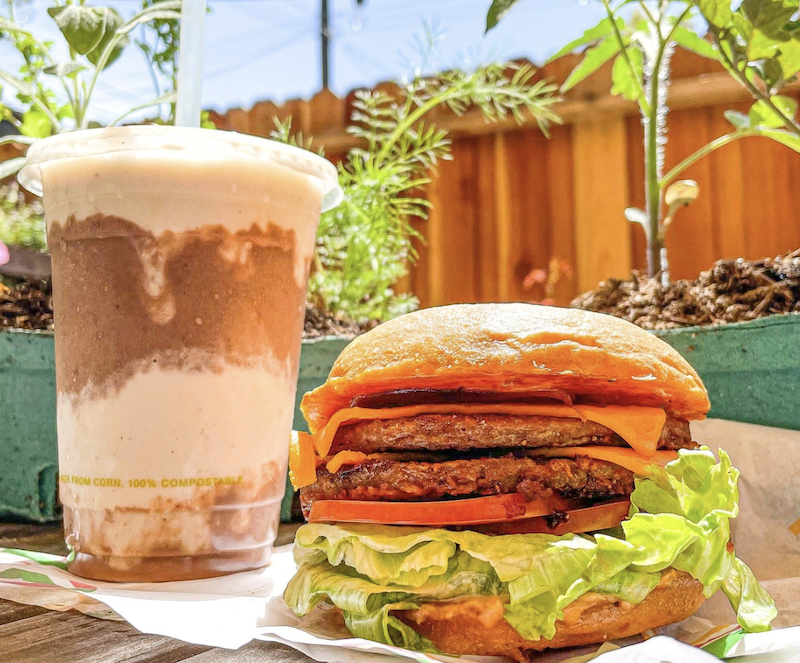 Burger Patch
6 Burger Patch
If you reminisce about secret sauce-slathered burgers, crispy fries, and thick chocolate milkshakes after a busy workday, this place is for you. Located in midtown Sacramento, the Burger Patch takes a clean, efficient, fast-food approach to plant-based dining with a focus on exceptional yet accessible burgers and fries. Using Beyond Meat for both beef and chicken options, choices range from a basic burger with homemade Patch Sauce to the Deluxe Burger topped with bac'n, lettuce, tomatoes, pickles, barbecue, and ranch. Don't sleep on the signature shakes—they're thick, creamy, and exactly what you need to complete a casual fast-food meal. Bonus: this chain uses 100 percent compostable cups, straws, and ramekins.
Find out more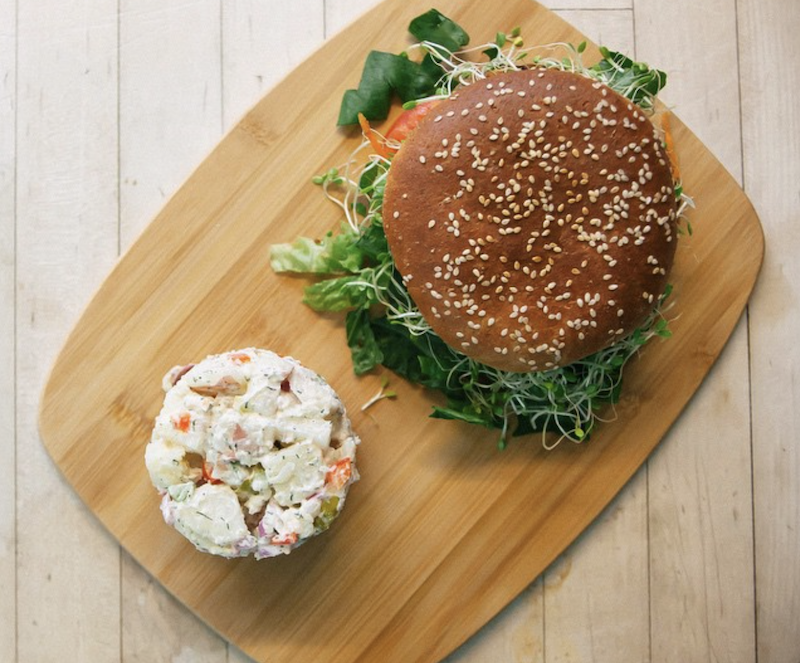 Sunflower Drive Inn
7 Sunflower Drive Inn
Sunflower Drive Inn has been dishing up fresh, homemade veggie food since 1978. Proof of its long-lasting popularity are the lines that form outside the order window any day of the week. Not much has changed in its 44-year history, including the hippie vibe that eschews any corporate takeover. Hand-written signs taped to the order window, weather-worn wooden benches, and the occasional neighborhood chicken are all part of the laid back atmosphere. The menu is simple and satisfying. Salsa, hot sauce, burger patties, soups, chili, salads, and dressings are all homemade. The signature nut burger is the epitome of a real-deal veggie burger—one made with vegetables, legumes, and nuts. One bite of the mushroom millet, served on sliced sourdough with onions grilled in soy sauce, will have you wondering why you don't eat millet more often. Mexican-style options include a corn tortilla taco stuffed with sautéed nut meat, vegan cheese, avocado, and beans. With limited seating, take your food to go and head over to the tree-shaded park right next door. Let loose and take your shoes off to embrace the full hippie experience.
Find out more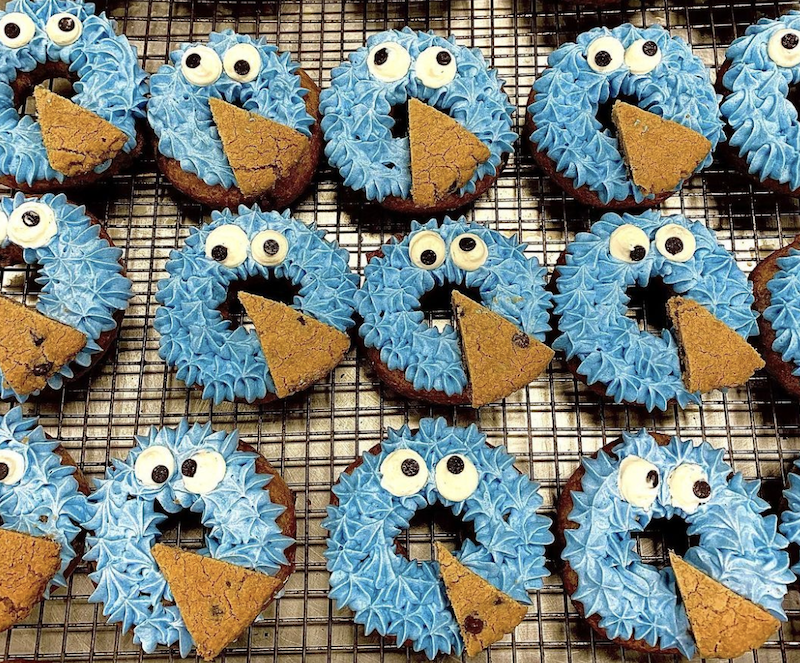 Babe's
8 Babe's
It's not easy to spot this vegan ice cream and doughnut shop on a busy midtown street, but this hidden gem is worth scouting a parking spot for. Flavors change monthly and get pretty creative during the holidays, but that's part of the fun. Doughnut choices include Apple Fritter, Churro Stick, and Black Forest. Not to be outdone, the coconut-based ice cream shines with flavors like mint chip, blueberry cobbler, tiramisu, and strawberry. The shop is open until 9 pm daily, firmly cementing our assertion that doughnuts are really dessert.
Find out more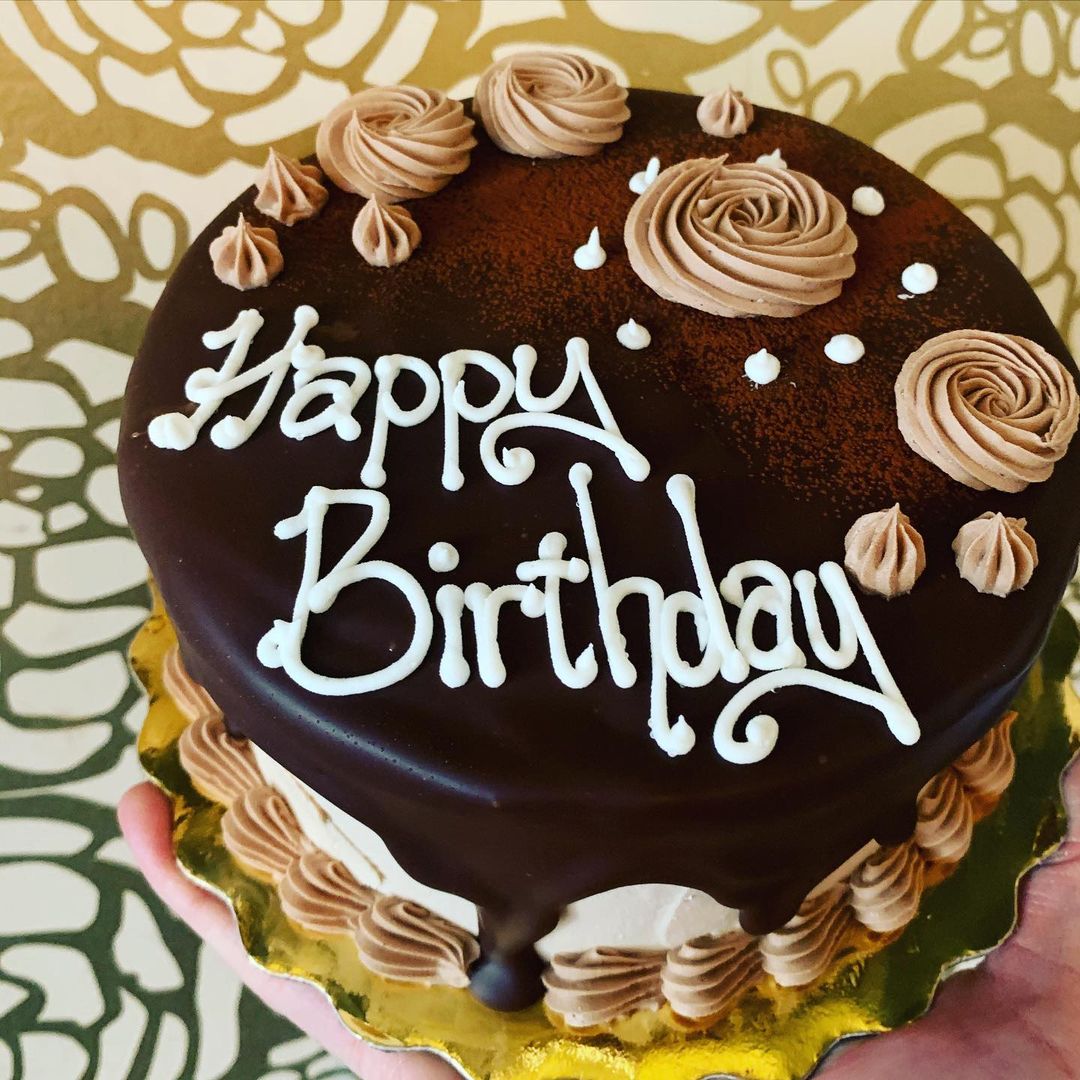 Pushkin's Bakery/Instagram
9 Pushkin's Bakery
Gluten-free bakery Pushkin's isn't totally vegan, but it deserves a mention for its variety of tasty options. Take the Mocha cake, for example, which is baked with two layers of chocolate cake, and then frosted with all-natural mocha frosting. Or Cookies & Cream, which features a creamy, indulgent layer of cookies and cream frosting. In fact, you can take your pick of its chocolate-based cakes, as all of them are vegan (note that the vanilla cakes contain eggs).
Find out more
For more vegan city guides, read: