When it comes to food, the UK is best known for its traditional, meat-heavy dishes like fish and chips, bangers and mash, and Sunday roast. But in the last few years, things have been changing. Now, you're just as likely to find a nut roast on a pub menu as you are beef, and more fish and chip shops have started to offer their customers totally plant-based seafood alternatives. It's not that everyone has suddenly turned vegan, although more people are following the lifestyle than ever before. But more consumers are making conscious decisions about the food they eat.
In 2019, a survey by one of the leading UK supermarkets, Sainsbury's, suggested that roughly 91 percent of Brits were now flexitarian, which means they are not totally eliminating animal products from their diets, but reducing them. And this shift in eating habits is also reflected in the number of vegan-friendly restaurants in the country. London alone is home to more than 4,000. Here, we walk you through some of the best plant-based eateries in the capital. But first, let's take a closer look at why vegan food is booming across the UK.
Vegan food in the UK
Sainsbury's isn't the only one to spot a change in British dietary habits. All of the major supermarkets in the country, including Tesco and Asda, now offer a significant amount of vegan products, including own-brand ranges. Asda is even launching its biggest-ever plant-based range for the holidays, with a whopping 97 products, including a vegan turkey crown and dairy-free brie cheese. The move is in line with public opinion. One recent survey by British Corner Shop, an online supermarket, suggested that more than a third of Brits are open to enjoying a meat-free Christmas dinner this year.
"This increasing interest in a meat-free diet has not gone unnoticed by major retailers," Hannah Ward, the British Corner Shop's vegan food and living expert, told Grocery Gazette. "Christmas is a time for indulging, and as the vegetarian and vegan food industry has developed, Brits now don't have to compromise on flavor for their ethics over the festive period."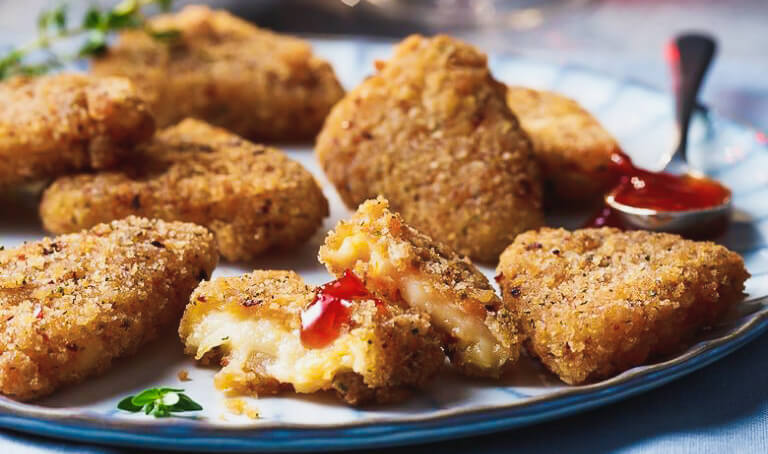 Asda
Research suggests that most people in the UK are reducing their meat consumption for the planet. It's widely understood now that animal agriculture has a negative impact on the environment, as it's resource-intensive and responsible for significant amounts of greenhouse gas emissions. According to the BBC's climate change food calculator, which is based on research from the University of Oxford, eating beef once or twice a week contributes 604 kilograms to a person's annual emissions. Eating the same amount of tofu contributes 12 kilograms.
While Sainsbury's estimated that more than 90 percent of Brits are reducing meat consumption, figures and estimates vary. Earlier this year, sustainable search engine Ecosia predicted that one in five UK consumers was reducing the number of animal products they eat. But whatever the final figure, most studies agree that a shift is definitely happening across the country.
"The detrimental effects of the food system on the world are well publicized," said Ecosia's UK Country Manager Sophie Dembinksi. "It's no wonder that such a growing number of people are changing their diet because of the impacts of the food we eat on the environment and the climate."
And as people change their diets, restaurants are also adapting. At the end of last year, research by Student Beans concluded that Edinburgh is the best city for plant-based dining in England, with more than 640 vegan-friendly restaurants. Chester, Nottingham, Glasgow, Newcastle, Brighton, Bristol, and Manchester all made the top 20. The latter has more than 430 vegan-friendly eateries.
London didn't make the list, but not for a lack of options. The city is notoriously expensive, and so the price of fruit and vegetables brought down its rating significantly. But that said, it has by far the most vegan-friendly restaurants. Basically, it boils down to this: if you've got the cash to spare, London's got all the vegan food your heart desires.
London's vegan restaurant scene
With a population of more than nine million, who, together, speak more than 300 languages, London is one of the most ethnically diverse cities in the world. This means that whatever cuisine you're looking for, you're bound to find it in one of the capital's 32 boroughs. And this applies to the vegan restaurant scene, too.
In Elephant & Castle, in Southwark, for example, you'll find Beza, a vegan restaurant specializing in traditional Ethiopian dishes. It started off as a simple food stall in North London's Camden Market but has steadily grown in popularity, and in 2019, it opened the doors to its first bricks n mortar eatery. On Shoreditch's Brick Lane, in east London, you'll find multiple Indian restaurants boasting about their veg-friendly menus. And from Peckham to Islington, there are Caribbean eateries, like Jam Delish and Zionly Manna, offering vegan versions of codfish and jerk chicken.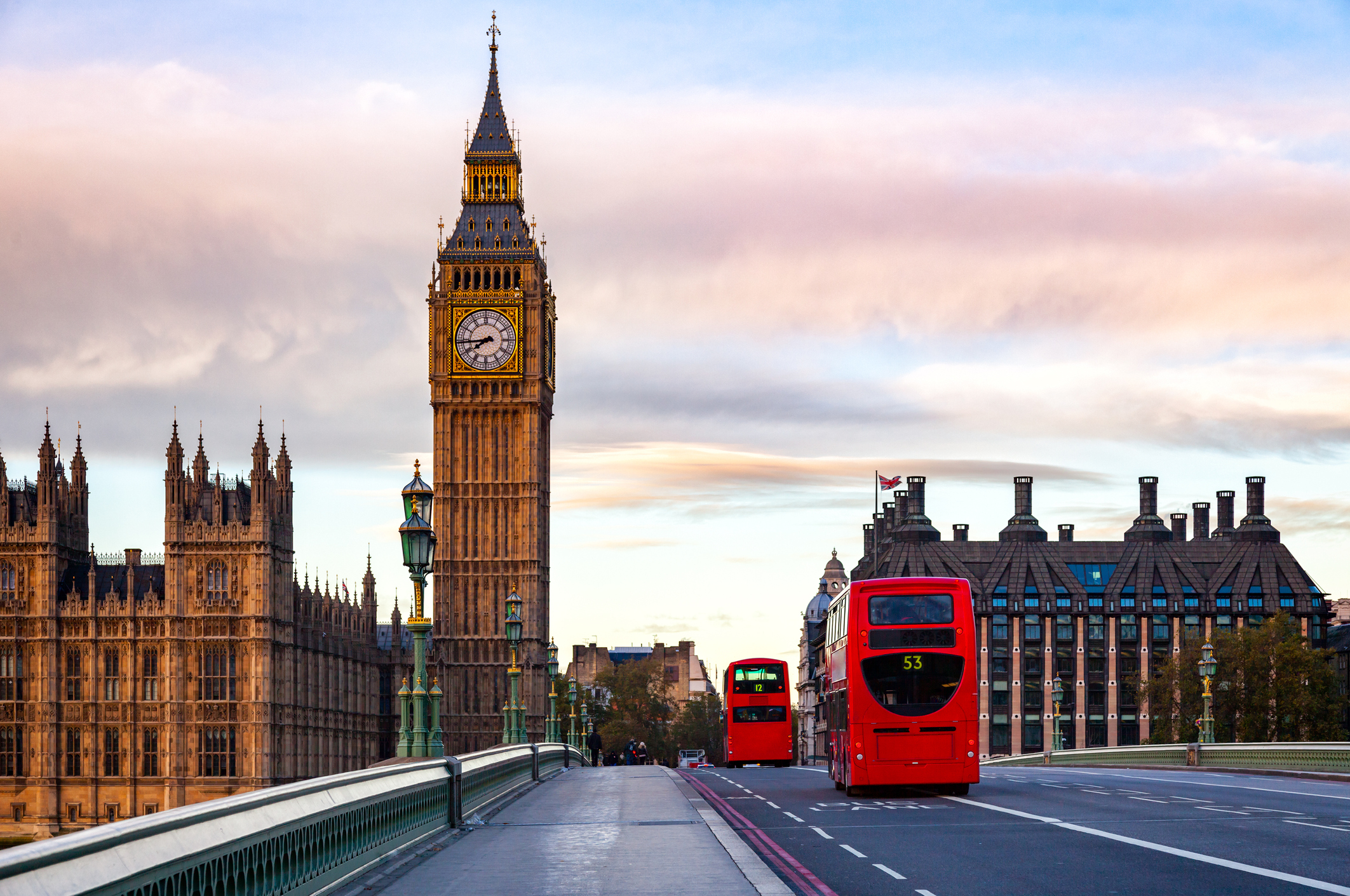 Getty Images
But across the city, you can also find vegan burgers, pizzas, pasta dishes, sushi, noodles, tacos, burritos, kebabs, and even fine dining options. In 2021, French Michelin-starred chef Alexis Gauthier turned his Soho restaurant, which is aptly named Gauthier Soho, totally vegan. The menu includes options like Tomato Ravioli, Risotto of Wild Mushroom, and Leek Terrine.
Popular types of vegan food
Across London, and indeed the rest of the UK, most aren't eating dishes like Leek Terrine on a regular basis. But, according to 2019 data from Deliveroo, Wagamama's vegan katsu curry is one of the most ordered dishes in the UK, alongside vegan pizza, Vietnamese, and vegan Doner kebabs. More recent data from MyVegan, which looked at the most searched recipes in the UK, puts vegan curry, pizza, and burgers in the top 10.
It's no surprise because these types of foods are the most popular across the country in general. Brits love Indian food, in particular. In fact, in 2016, data revealed that the average UK consumer spends more than £30,000 on curry in their lifetime. And curry is one of the easiest dishes to make plant-based, with options like vegetable jalfrezi and onion bhaji staples on menus up and down the country.
Burgers and pizzas, two more easily veganizable dishes, are weekly meals for most Brits, too. In fact, on average, one person eats around 88 grams of pizza every week in the UK. (London alone sells around 288,000 pizzas every day.)
Vegan food in London
From fan favorites, like pizza and curry, to vegan takes on fast food and pub classics, London is teeming with plant-based options. While the UK's vegan food scene is steadily improving in general, there's nowhere quite like the Big Smoke to get your hands on the tastiest meat-free meals. If you're dropping by soon, or you're one of the nine million living in the city, these 10 vegan restaurants are must-visits.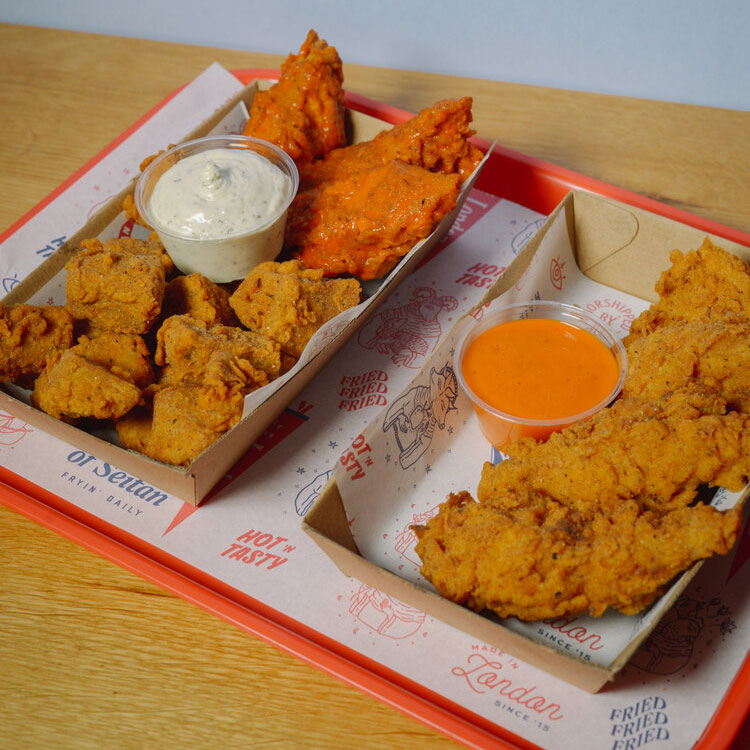 Temple of Seitan
1 Temple of Seitan
KFC is one of the most popular fast-food chains in the UK, but you don't have to eat meat to get the same fried chicken experience. Temple of Seitan offers a selection of tasty Chick'n burgers and wings made with, you guessed it, seitan. Just like any other fast-food joint, you can walk in and have your order within just a few minutes. Shakes included!
FIND IT HERE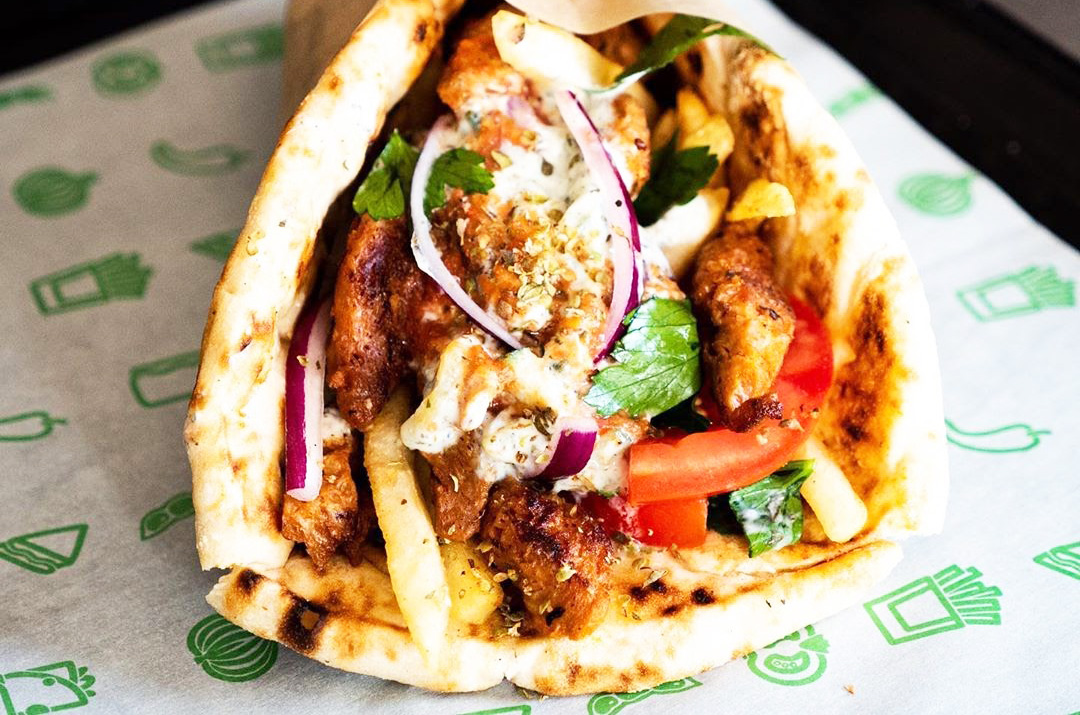 What the Pitta
2 What the Pitta
Döner kebabs are a late-night go-to across the UK, usually eaten after a night out in the pub. But while the traditional Turkish version is usually made with lamb, What the Pitta offers vegan kebabs with spicy soya pieces and all the trimmings (like salad, hummus, and jalapeños). You don't need to be a few pints deep to enjoy its plant-based fare either. In fact, it's the ideal lunch location, with other tasty menu options including Chick'n Gyros and Falafel Bowls.
FIND IT HERE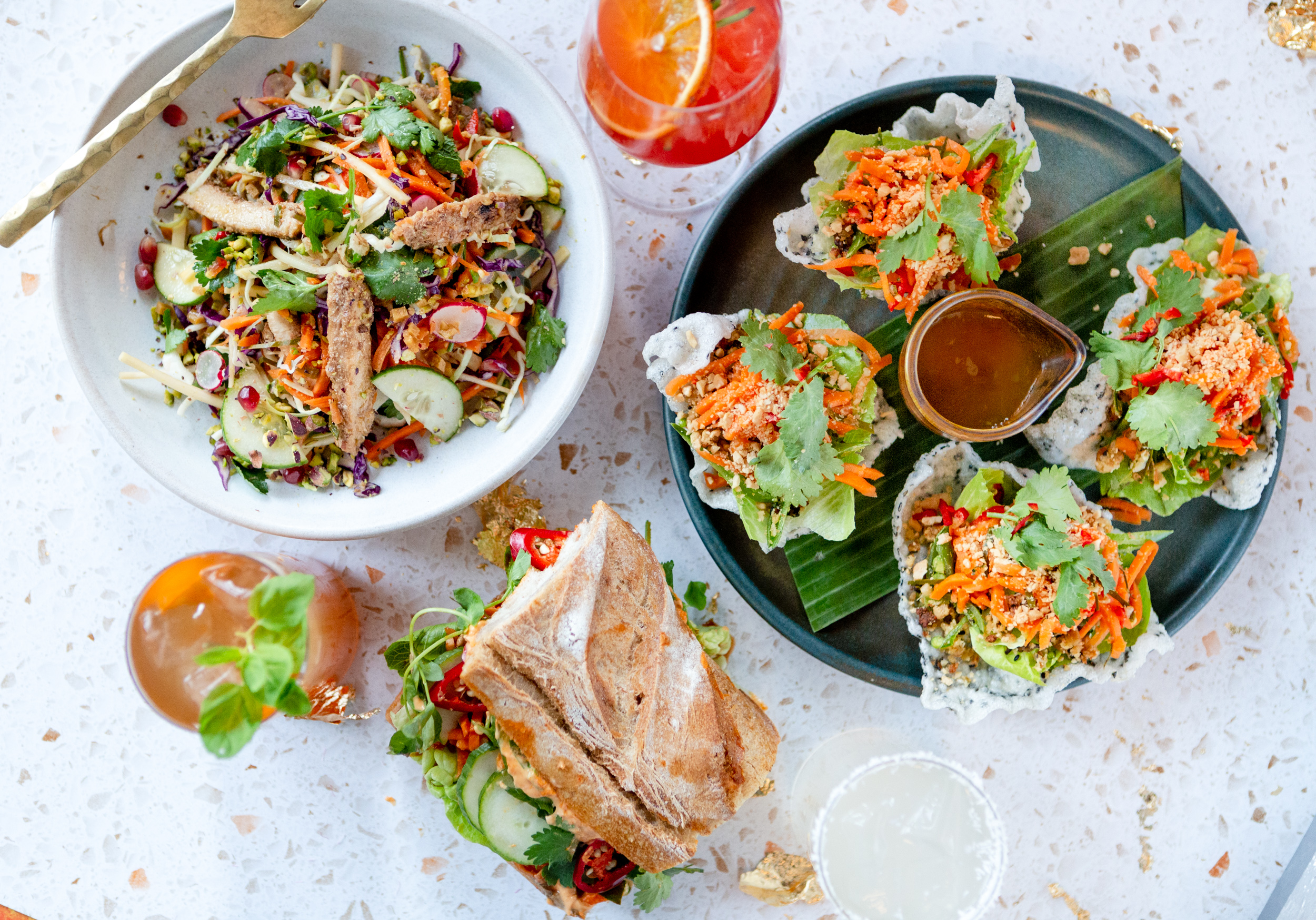 Mildreds
3 Mildreds
Mildreds, which has five restaurants across the capital, has been serving Londoners vegetarian food since the 1980s. Back then, it was out to revolutionize the meat-free food scene and offer "fresh, colorful, international" options. Today the menu is totally vegan, but the ethos is the same.
FIND IT HERE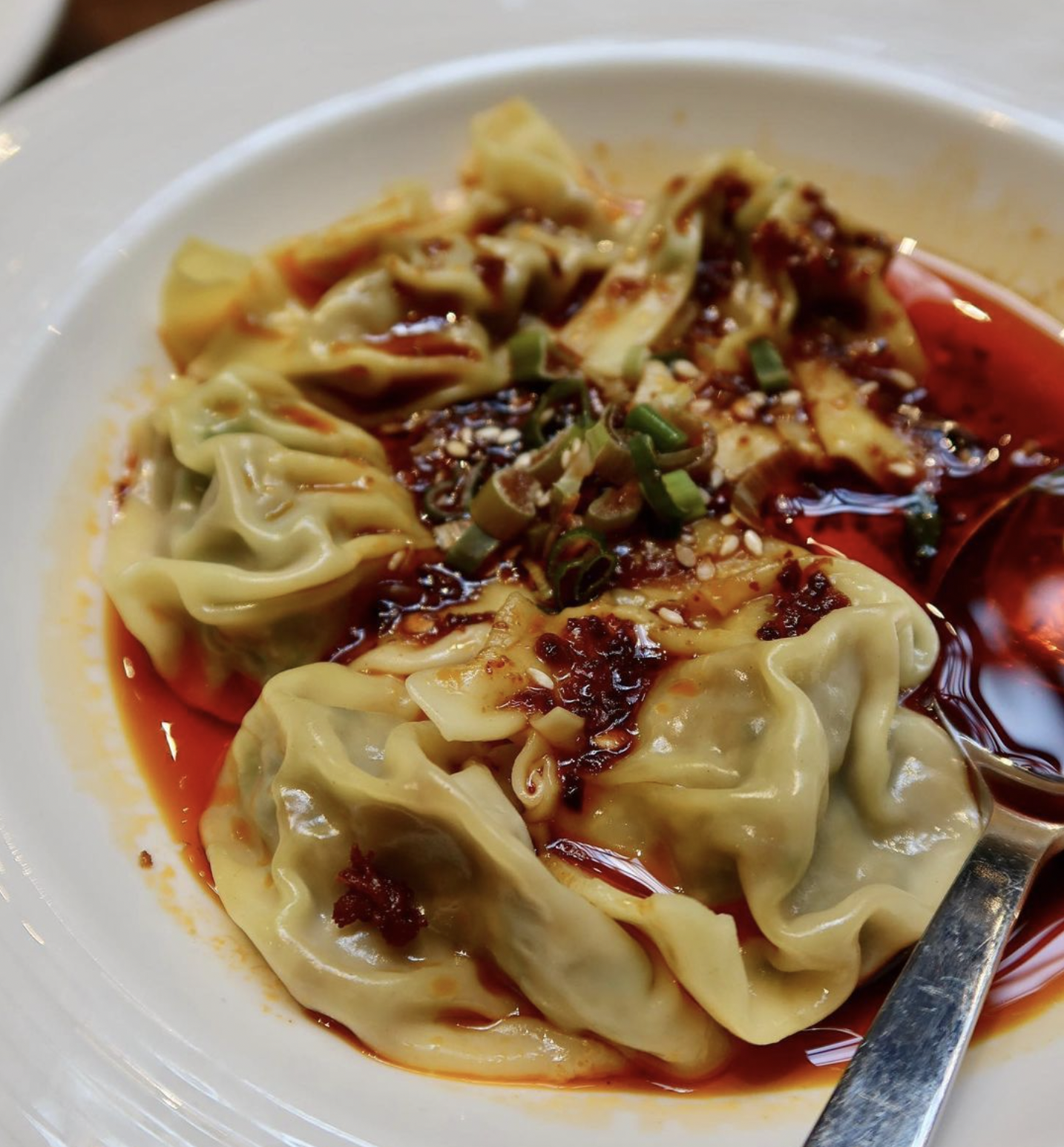 @veganseatplenty/IG
4 Vegan Planet
Chinese is another popular cuisine in the UK. But in London, vegan lovers of takeout favorites like sesame prawn toast, satay chicken, and stir-fried beef don't have to miss out, because Vegan Planet in Camden has plant-based versions of everything on the menu. And, one of the best parts is, unlike many other Chinese restaurants, you don't have to miss out on the prawn cracker appetizer either.
FIND IT HERE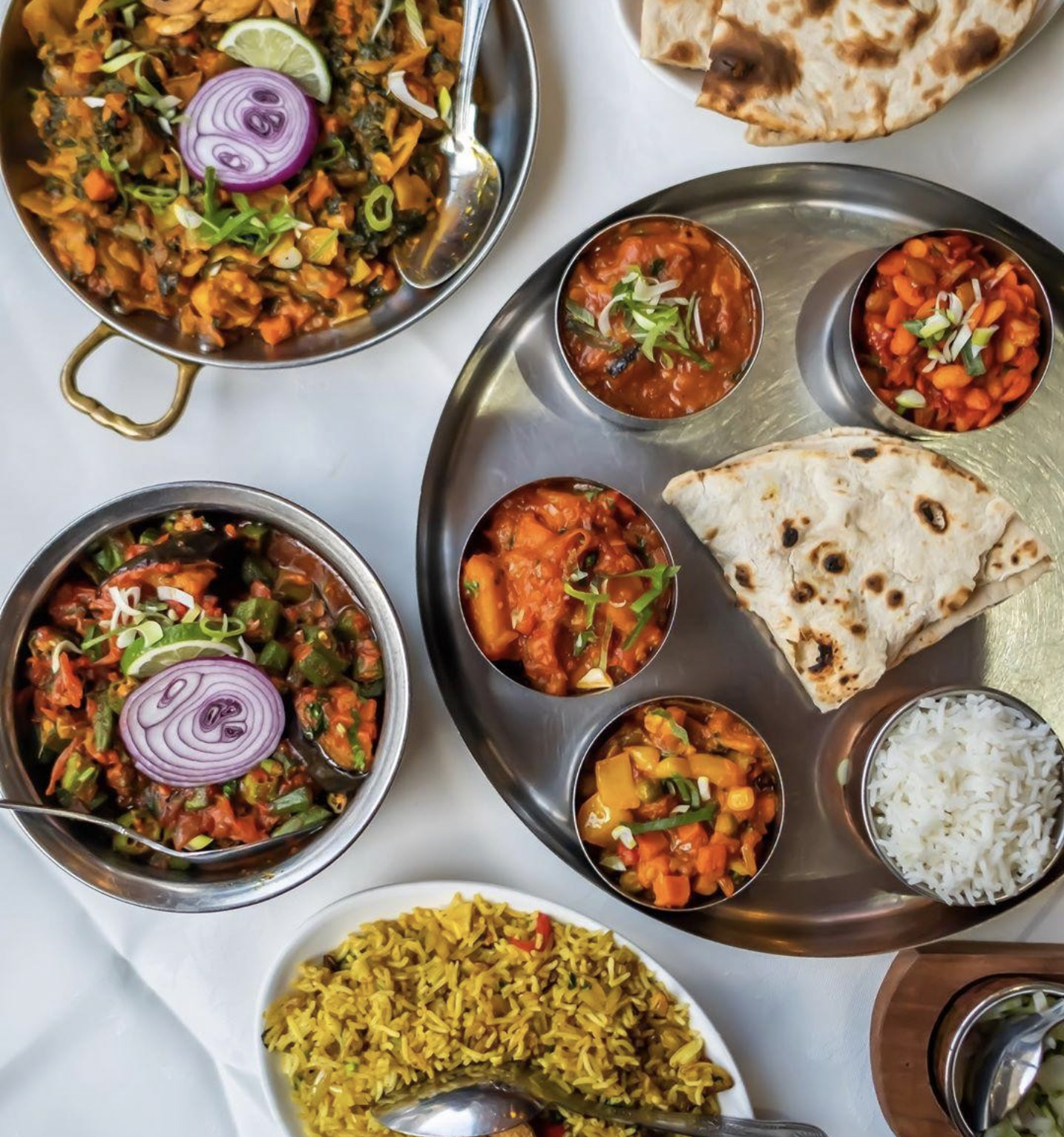 City Spice
5 City Spice
Brick Lane in Shoreditch is known for its strip of Indian restaurants. It's one of the best places in the city to get Indian food, and every year, the street even holds a curry festival in celebration. But while a number of Brick Lane's eateries have vegan options, City Spice is one of the best. Its plant-based menu was crafted with the help of Michelin-starred chef Rupert Rowley and includes several vegetable-based options, like the Shahi Sahakari Thali (translation: The Vegan King Thali), as well as a vegan meat selection, which features dishes made with TiNDLE plant-based chicken.
FIND IT HERE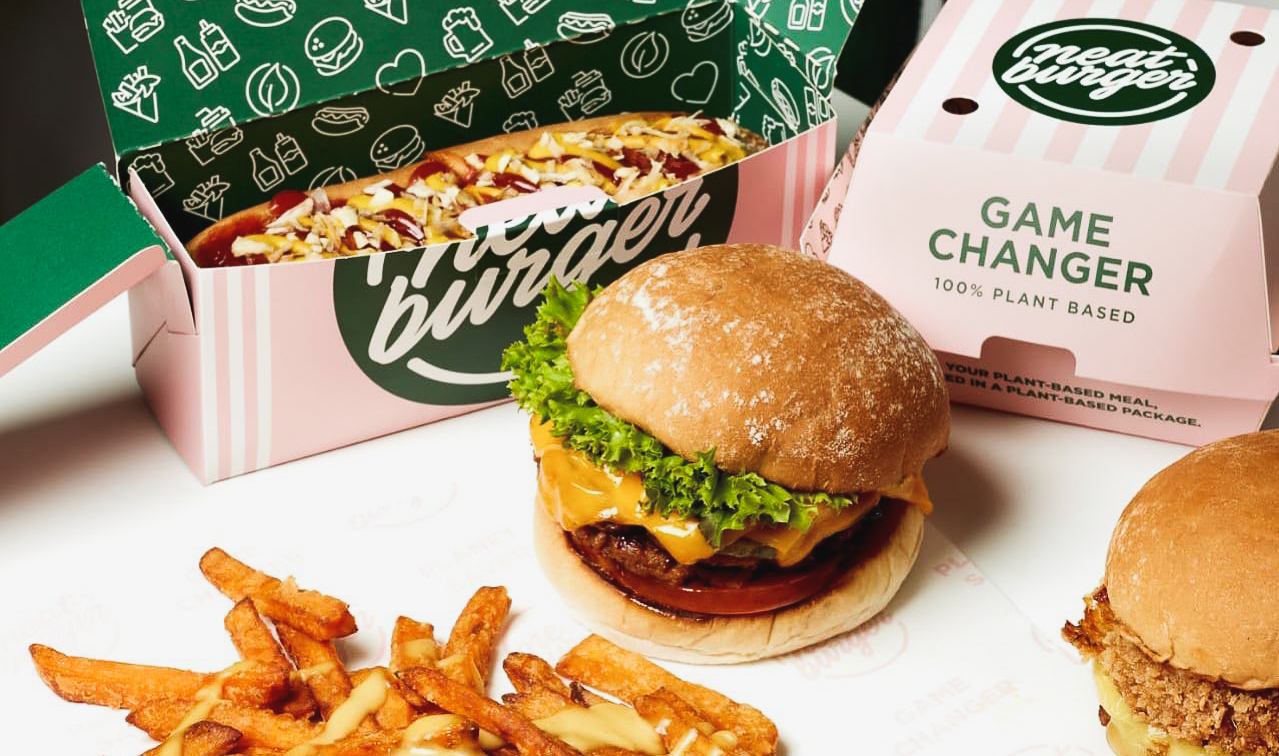 Neat Burger
6 Neat Burger
Sometimes, you just want a burger, and London is certainly not short on options when it comes to meat-free patties. But Neat Burger (backed by Formula One Champion Lewis Hamilton) has some of the best, tastiest vegan options. The chain has started expanding internationally, but it still has several locations in the UK capital. Choose from options like the F!sh & Chip Butty, the Smash Daddy, and the signature Neat Burger, and wash it all down with a creamy dairy-free shake.
FIND IT HERE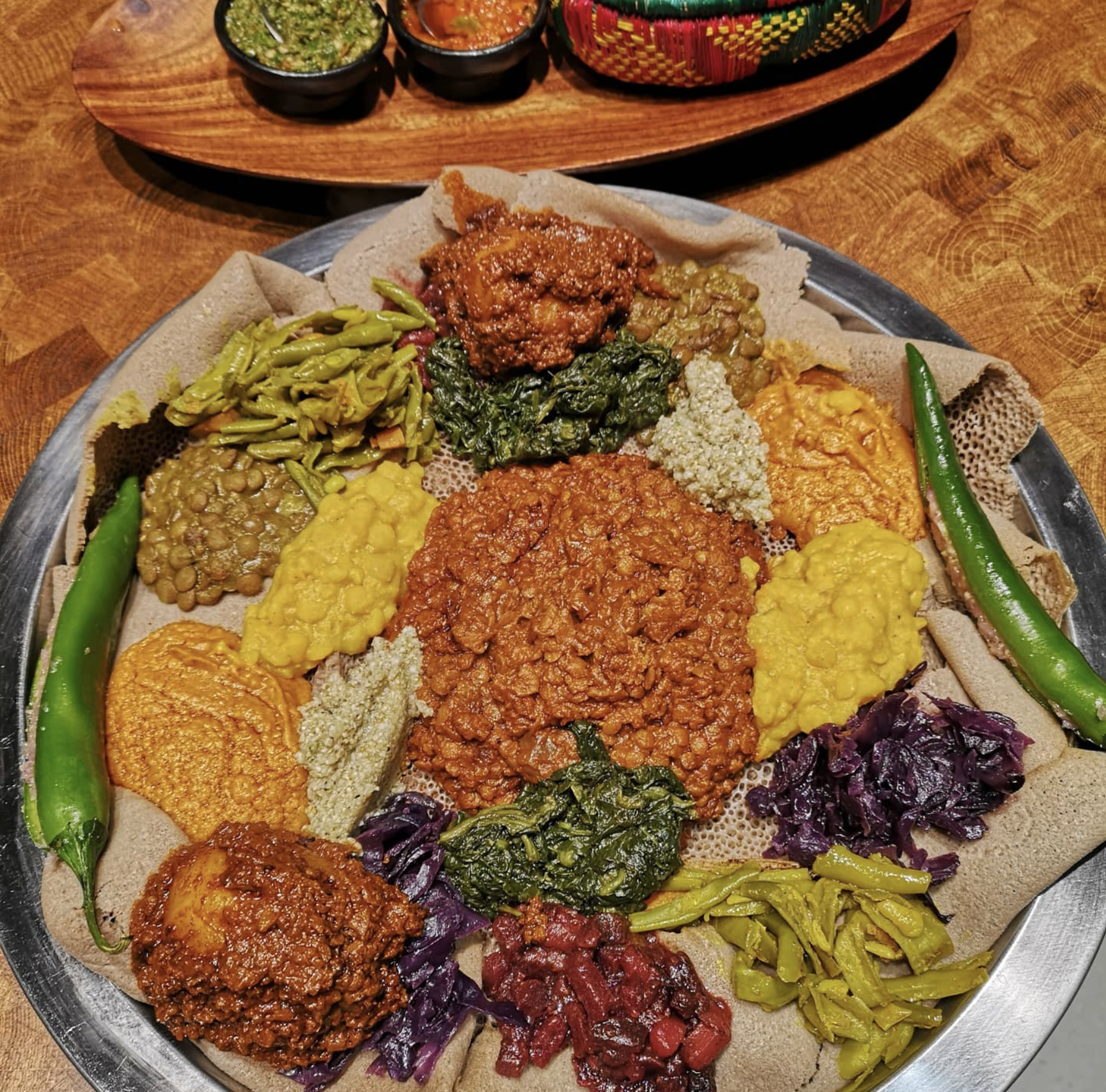 Beza
7 Beza
As mentioned above, for a vegan Ethiopian banquet, only Beza will do. Choose from options like Misir Wot, which is red lentils, red onions, garlic, and a flavorsome blend of Ethiopian spices, or Kik Wot, which is yellow split beans with red onions, garlic, and turmeric. Essentially, Beza specializes in simple, nutritious plant-based ingredients, cooked to perfection. When you're done, finish strong with Ethiopian black coffee.
FIND IT HERE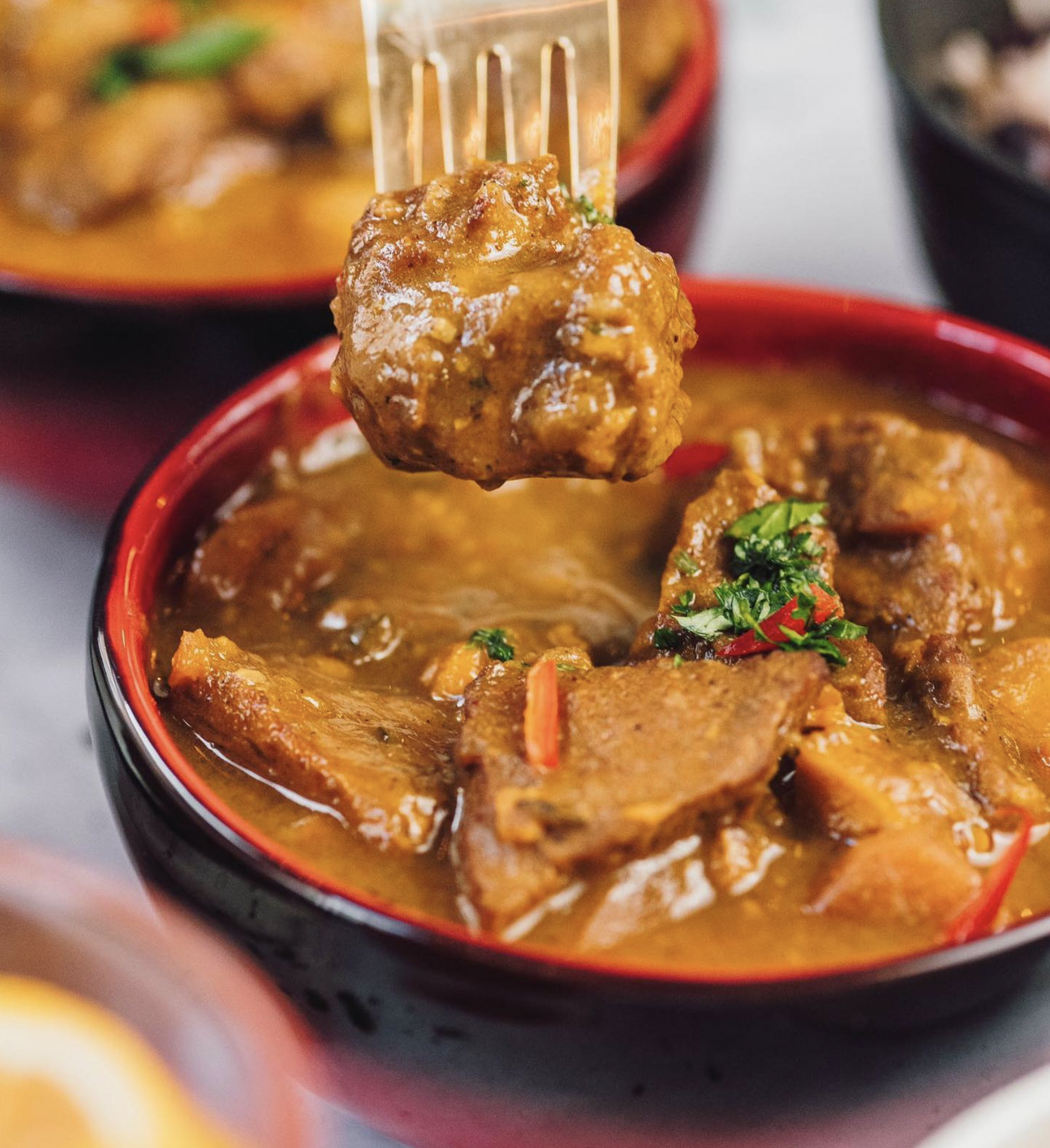 Jam Delish
8 Jam Delish
London is home to a thriving British-Caribbean community, which is responsible for events like Notting Hill Carnival (the city's biggest street party) but also an array of delicious restaurants. Jam Delish, in Islington, for example, specializes in "modern Caribbean vegan cuisine," and the menu includes everything from Caribbean Pepper "Prawns" to slow-cooked Curry "Goat." And, for those with a sweet tooth, there's also a rotating selection of creamy cheesecake.
FIND IT HERE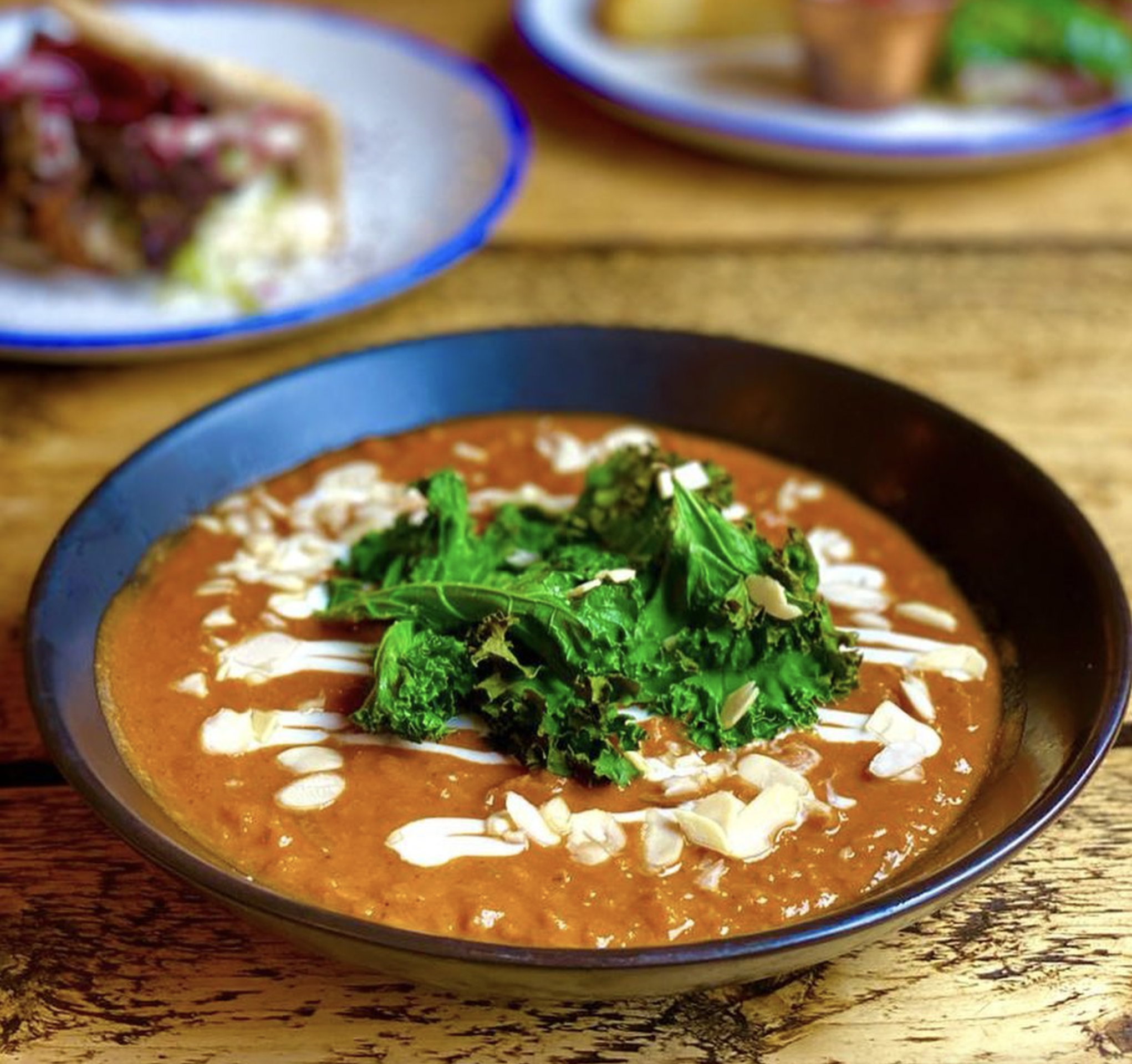 The Spread Eagle
9 The Spread Eagle
Pubs are a cornerstone of British culture. From Friday night pints to Sunday roasts, the pub is always there. London is home to more than 3,000 pubs, and while many likely serve vegan options, it's rare to find one that is 100 percent plant-based. Unless you're on Homerton Hight Street in Hackney that is, where the city's first vegan pub, The Spread Eagle, is located. On Sundays, you can always find a traditional roast, complete with Yorkshire puddings and gravy.
FIND IT HERE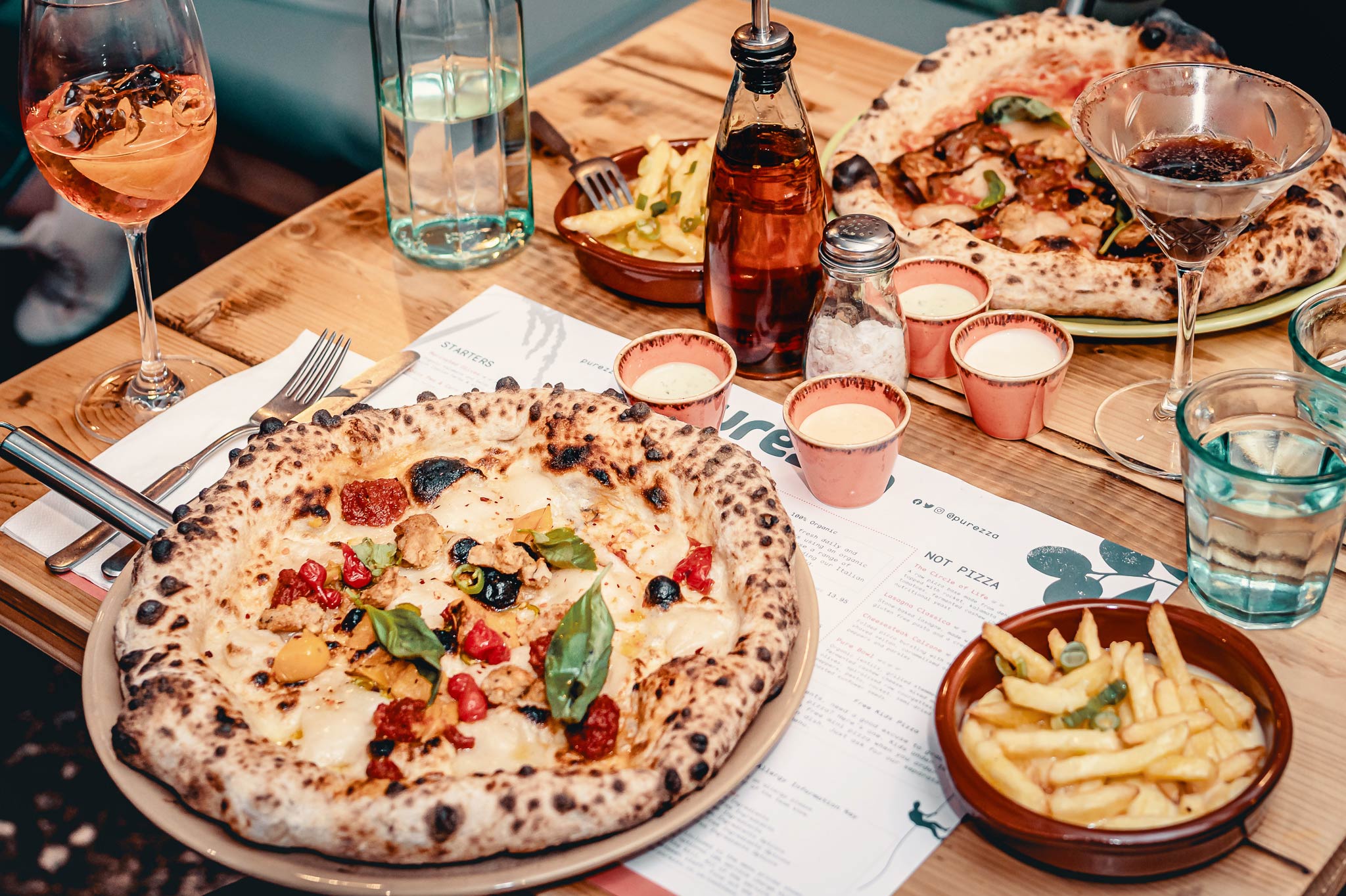 Purezza
10 Purezza
Finally, this list wouldn't be complete without a pizza mention. Quite a few places offer vegan pizzas in London (including the big chains like Pizza Hut and Domino's). But for the best, most creative options, there's Camden's Purezza, which claims to be the first vegan pizzeria in the UK. Choose from small plates like Slow-Baked Meatballs and Garlic Sourdough, before moving on to the main event: the pizza. There's an array of options, including Black Truffle, Four Cheese, the Parmigiana Party, and Pepperoni and Agave.
FIND IT HERE
For more on London's vegan scene, read: