Oakland, CA is often overshadowed by the neighboring city of San Francisco, but locals argue that its diverse array of vegan cuisine and mix of urban and suburban life makes Oakland a city to beat. Check out our favorite vegan-friendly restaurants below.
Is Oakland, CA vegan-friendly?
Over the years, Oakland has become home to a number of exceptional vegan eateries—from the chic Millenium to the soulful Vegan Hub. No matter what you're in the mood for, Oakland's vegan options are certainly worth crossing the bridge. Happy Cow notes there are more than 130 vegan-friendly restaurants in the city, but to help you find the best, we've compiled our top picks.
The best vegan-friendly restaurants in Oakland, CA

1 Nature Vegetarian
Located in Chinatown, Nature Vegetarian offers a Chinese cuisine experience with vegan meats, vegetables, soups, noodles, and more. For a taste of everything, time your visit on a weekday to take advantage of the lunch special that includes soup, a spring roll, an entrée, and rice for less than $12.
Find it here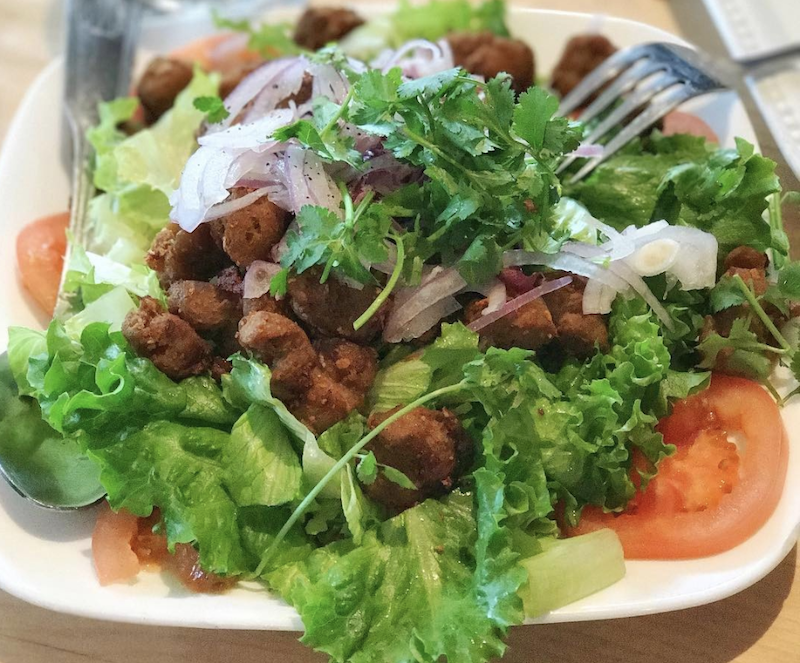 2 Golden Lotus
Also located in Chinatown, Golden Lotus features an Asian fusion menu encompassing everything from fresh spring rolls to soy chicken and steamed dumplings to crispy chow mein. The mango smoothie and iced Thai tea complement virtually every entrée.
Find it Here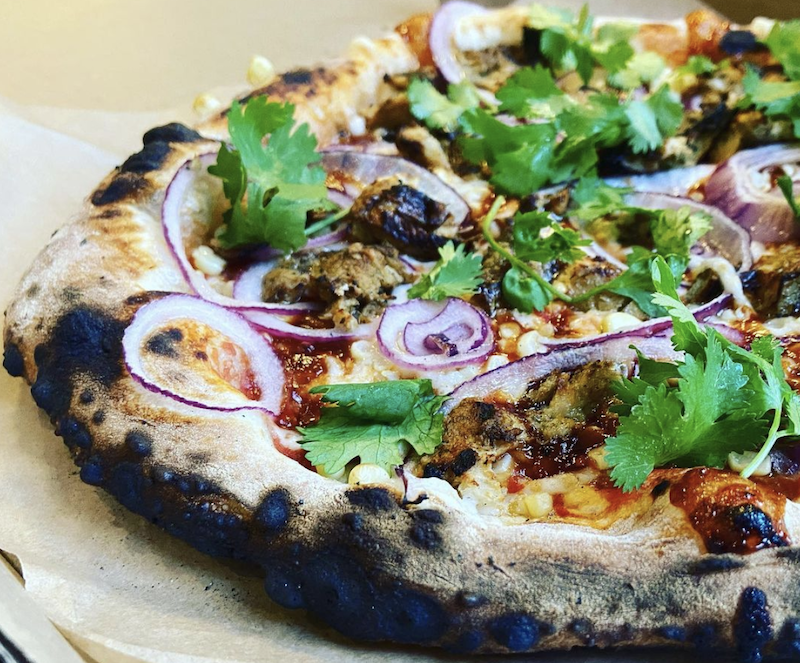 3 Bare Knuckle Pizza
This may just be one local's opinion, but Bare Knuckle Pizza is a frontrunner for the best pizza in Oakland. It's not 100 percent vegan, but the plant-based options are extensive and excellent. The kitchen uses The Butcher's Son cheese (a Berkeley-based vegan deli) which can be added to any vegan or non-vegan pizza. Essentially, you're supporting two vegan businesses with one delicious order.
Find it here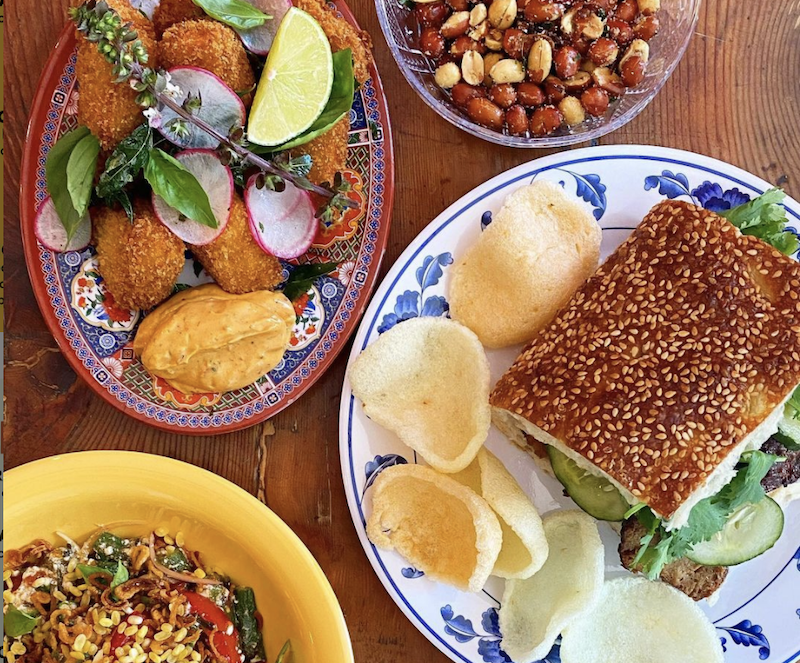 4 Lion Dance Cafe
Formerly a vegan pop-up by the name S+M Vegan, Lion Dance Cafe serves "authentic, not traditional" Singaporean cuisine. Choose from options like the ever-changing (but always a guaranteed hit) Shaobing Sandwich, Mushroom Goreng with fried mycopia oyster mushrooms, and Black Bean Summer Squash with aged grated tofu.
Find it here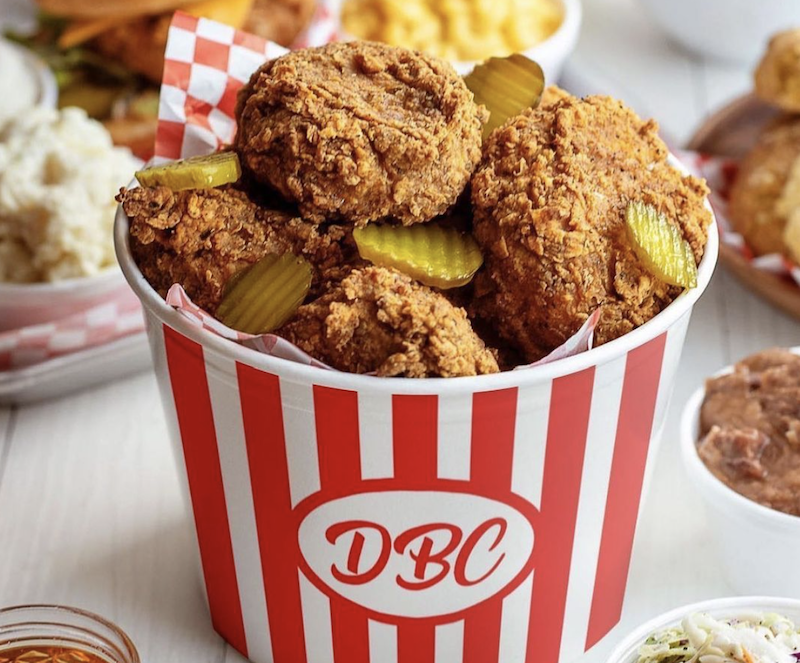 5 Don't Be Chick'n
This soulful vegan eatery offers vegan fried chicken in the form of sandwiches and buckets with KFC-inspired sides such as mac and cheese, Cajun potato wedges, collard greens, corn, mashed potatoes, and gravy. Extra hungry? We recommend the Thicc Chick Box Combo.
Find it here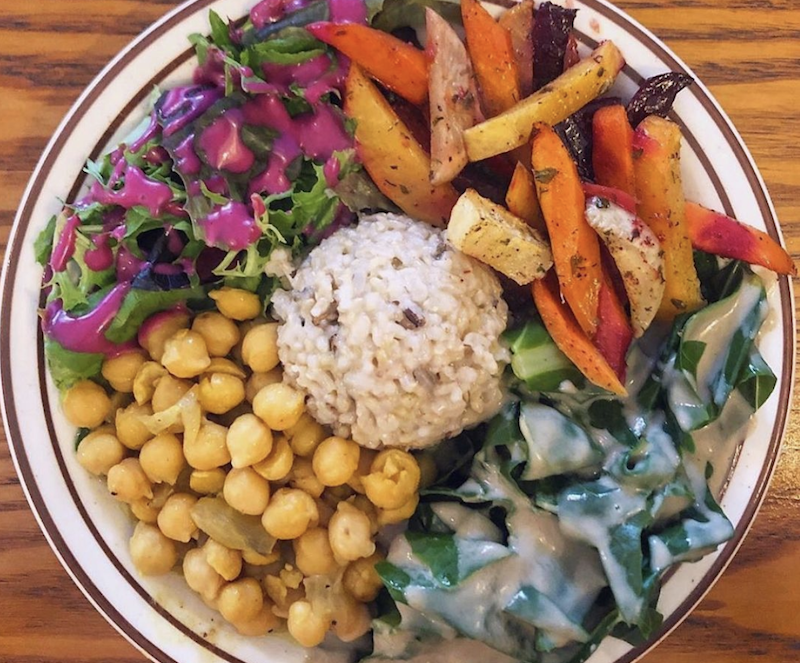 6 Shangri-La Vegan
Customers never quite know what they're going to get when placing an order at this wholesome vegan restaurant. Operating on a to-go-only basis, the kitchen changes its menu twice a day and offers only two options: Moderate or Full (in reference to the portion size). The standard macrobiotic meal includes a grain, bean, green, root veggie, soup, and sauce. It's filling, nutrient-dense, and extremely easy to develop a Shangri-La daily habit.
Find it here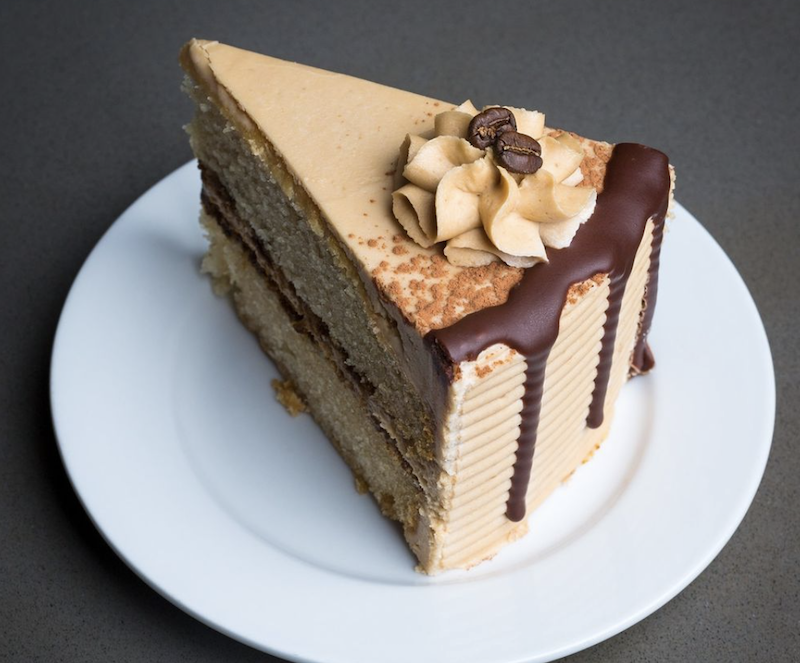 7 Timeless Coffee
The first thing you need to know about this vegan coffee shop: it does way more than coffee. Located in the Piedmont neighborhood, vegan and non-vegan locals flock to this watering hole for its plant-based pastries, doughnuts, cakes, pies, breakfast sandwiches, and yes, coffee drinks.
Find it here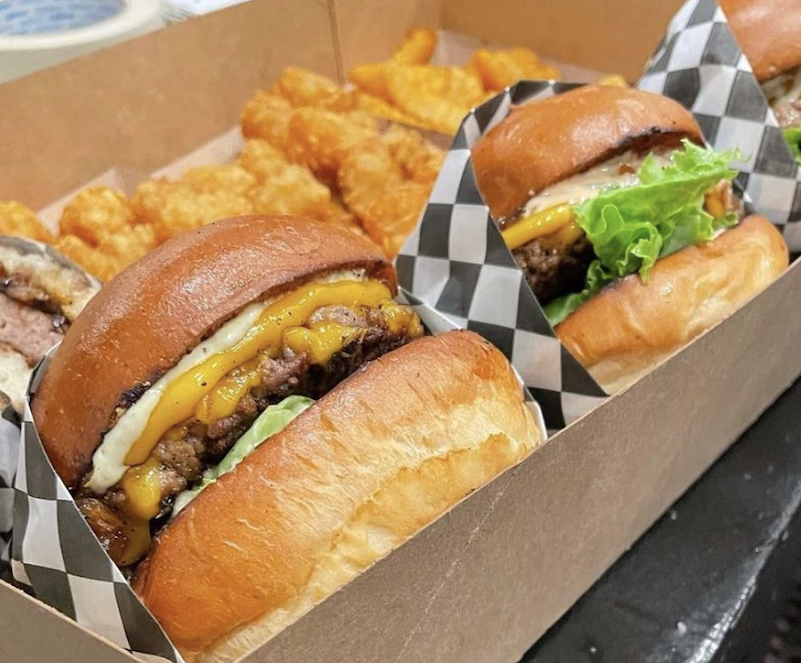 8 Malibu's Burgers
This food truck recently established its brick-and-mortar roots in Piedmont, but it's still serving the same vegan burgers, sandwiches, fries, and shakes that customers love. The kitchen partners with popular vegan brands including Impossible Foods, Eclipse ice cream, and Follow Your Heart to create its mouthwatering menu items.
Find it here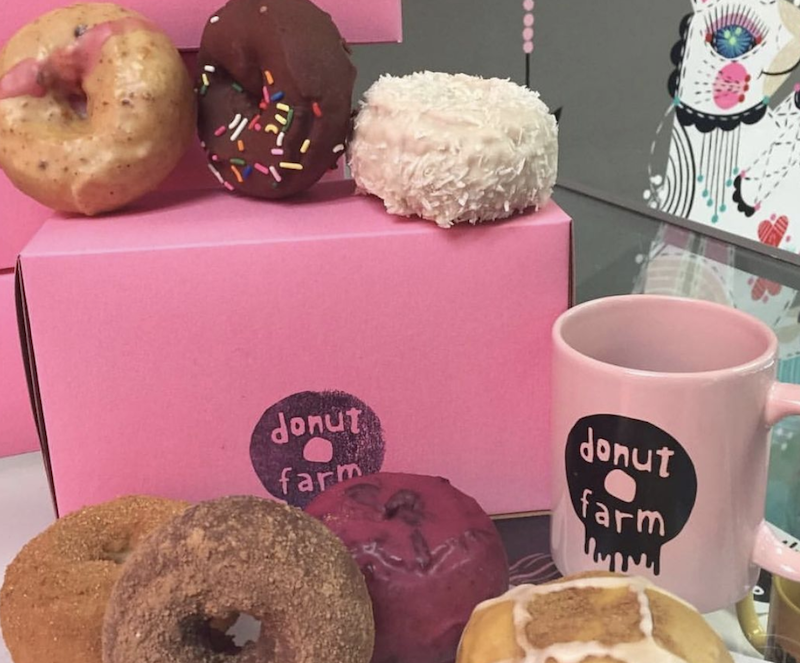 9 Donut Farm
It's fitting that this vegan doughnuttery is located in Paradise Park, for it's truly paradise for anyone with a sweet tooth. The quaint shop churns out raised and cake doughnut varieties in a plethora of flavors from the classic jelly-filled to sophisticated lavender earl gray. On the savory side, there's a solid brunch menu with vegan breakfast burritos, doughnut burgers, and tofu scrambles.
Find it here

10 Vegan Donut Gelato
A city proves its vegan worth when it's home to not one, but two vegan doughnut shops. Located on the edge of Lake Merritt, Vegan Donut Gelato serves the classics everyone craves—from raised, glazed, and sprinkled to doughnut holes and fritters. You'll also find vegan gelato (as expected) in addition to savory breakfast sandwiches and vegan hot dogs (not quite as expected). Follow them on Instagram for their pop-up locations and brick-and-mortar hours.
Find it here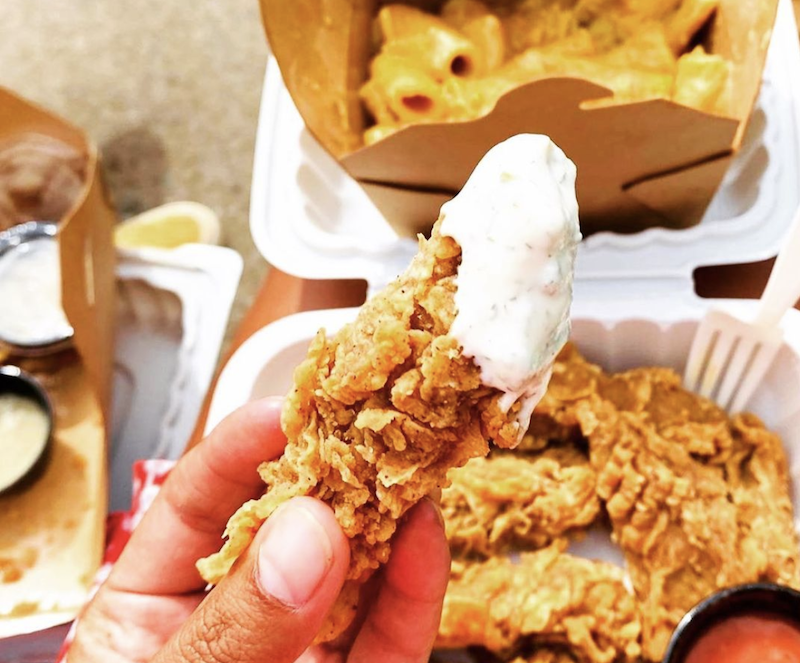 11 Souley Vegan
Located next to Jack London Square, Souley Vegan is an institution in Oakland. The kitchen leans into Louisiana Creole staples such as po'boys, etouffee, grits, and jambalaya, all labeled playfully on the menu with names like Deez Ain't Alligator Bites and Swamp Sauce. Temporarily closed for now, you can help Souley Vegan stay open by visiting its crowdfunding campaign.
Find it here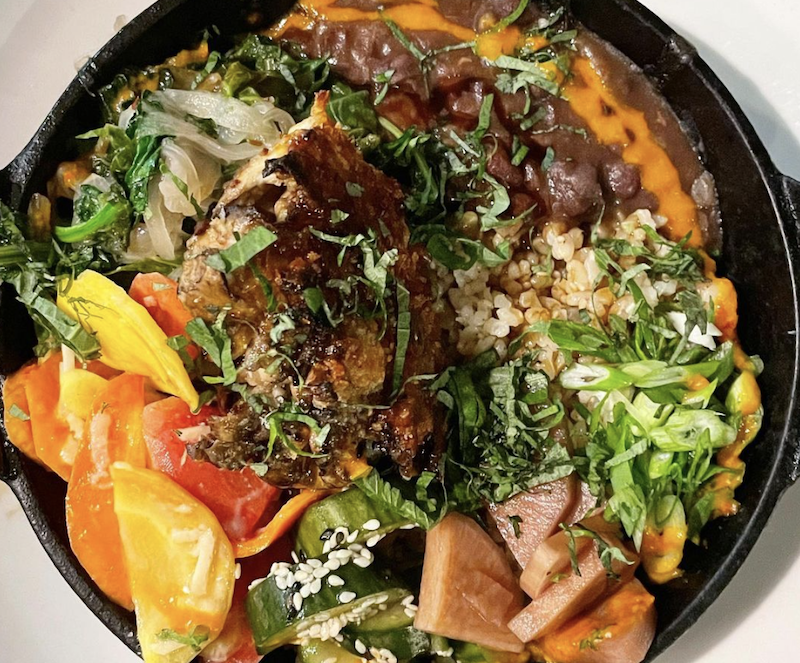 12 Millennium
First opened in 1994, Millennium has long been a staple when it comes to vegan fine dining. This Bay Area mainstay prides itself on using only the freshest, locally sourced ingredients, so expect a rotating menu that shines light on the bounty of the season. Blue Corn Masa Tamales, Miso Glazed King Trumpet Mushroom Skewers, and Coconut Adobo Tempeh are just a few of the mouthwatering dishes you can expect to see throughout the year. And for dessert, don't miss out on citrusy cakes and chocolaty pistachio tarts.
Find it here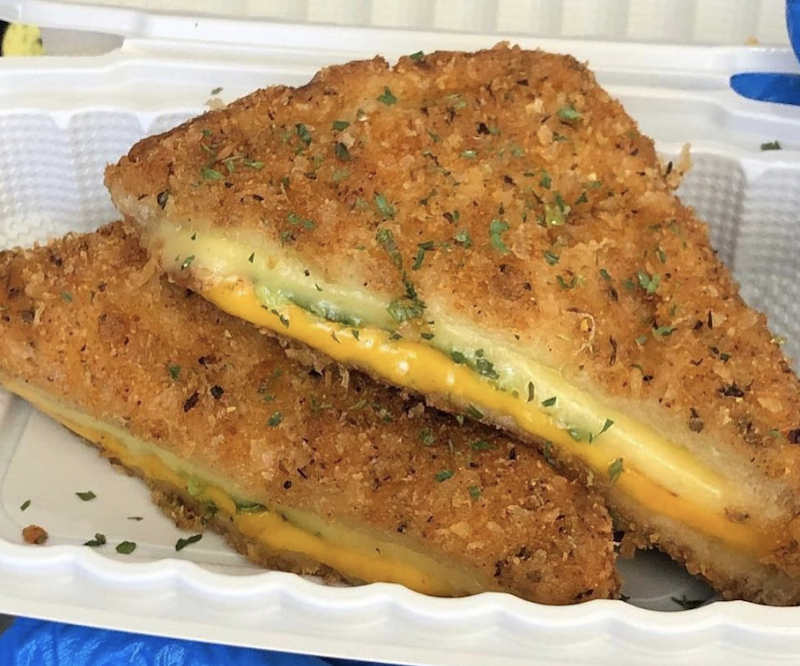 13 Vegan Mob
Northern California may not be known for its barbecue, but Vegan Mob has been turning heads with its smokey plant-based meats. The menu leans heavily toward the meat 'n' three concept, but it also offers a few outliers such as loaded fries, barbecue-stuffed burritos, and burgers.
Find it here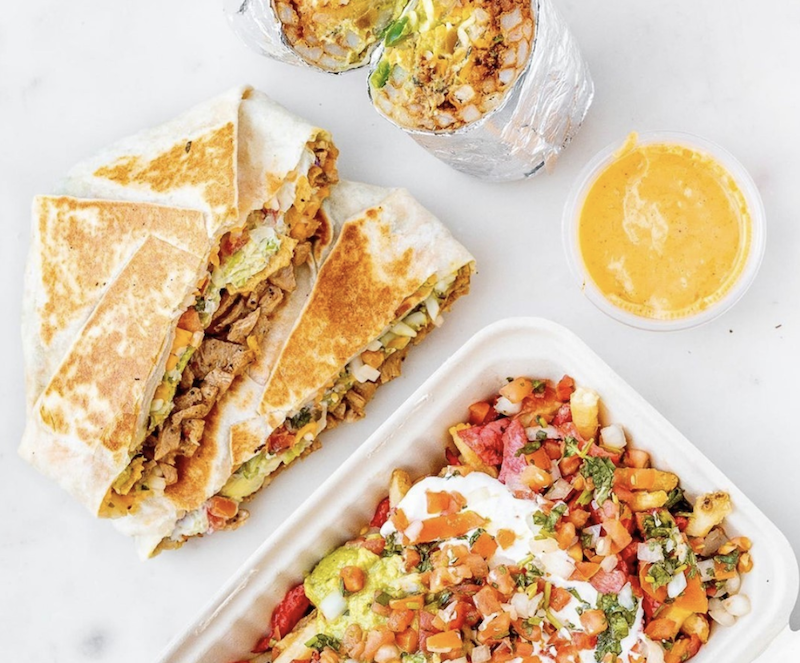 14 Señor Sisig
This Filipino fusion restaurant offers tofu and vegan chicken for its inventive tacos, burritos, nachos, and loaded fries. And with vegan cheese, sour cream, and scrambled egg available, you won't have to go without at this Bay Area favorite.
Find it here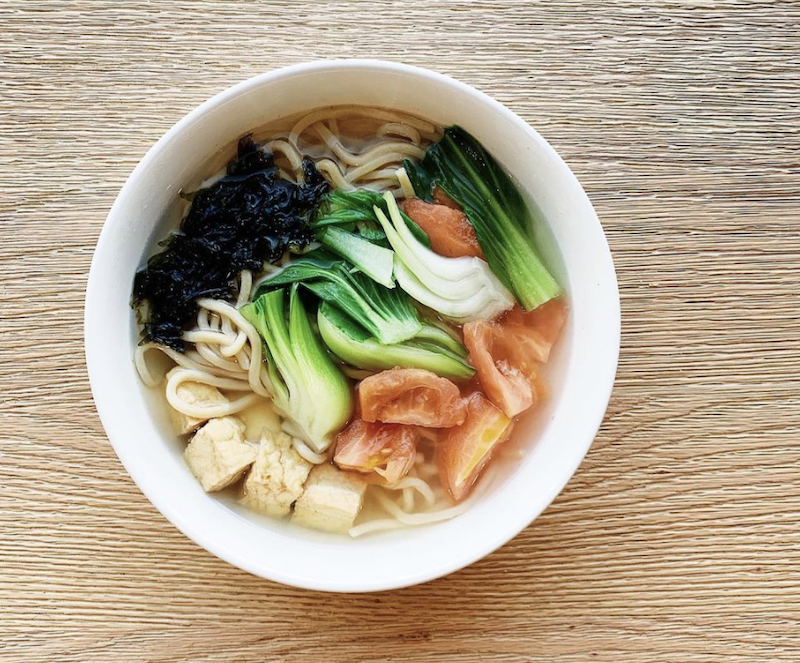 15 Cozy Wok
Located in Jingletown, Cozy Wok opened in the fall of 2020 with an all-vegetarian, vegan-leaning, Chinese menu. You'll find Beyond Meat lettuce wraps, Mapo Tofu, and Orange Peel "Chicken," as well as your standard rice, vegetable, and noodle dishes. When in Oakland, there's no need to cross the bridge to San Francisco for quality vegan eats. It's all in the neighborhood.
Find it here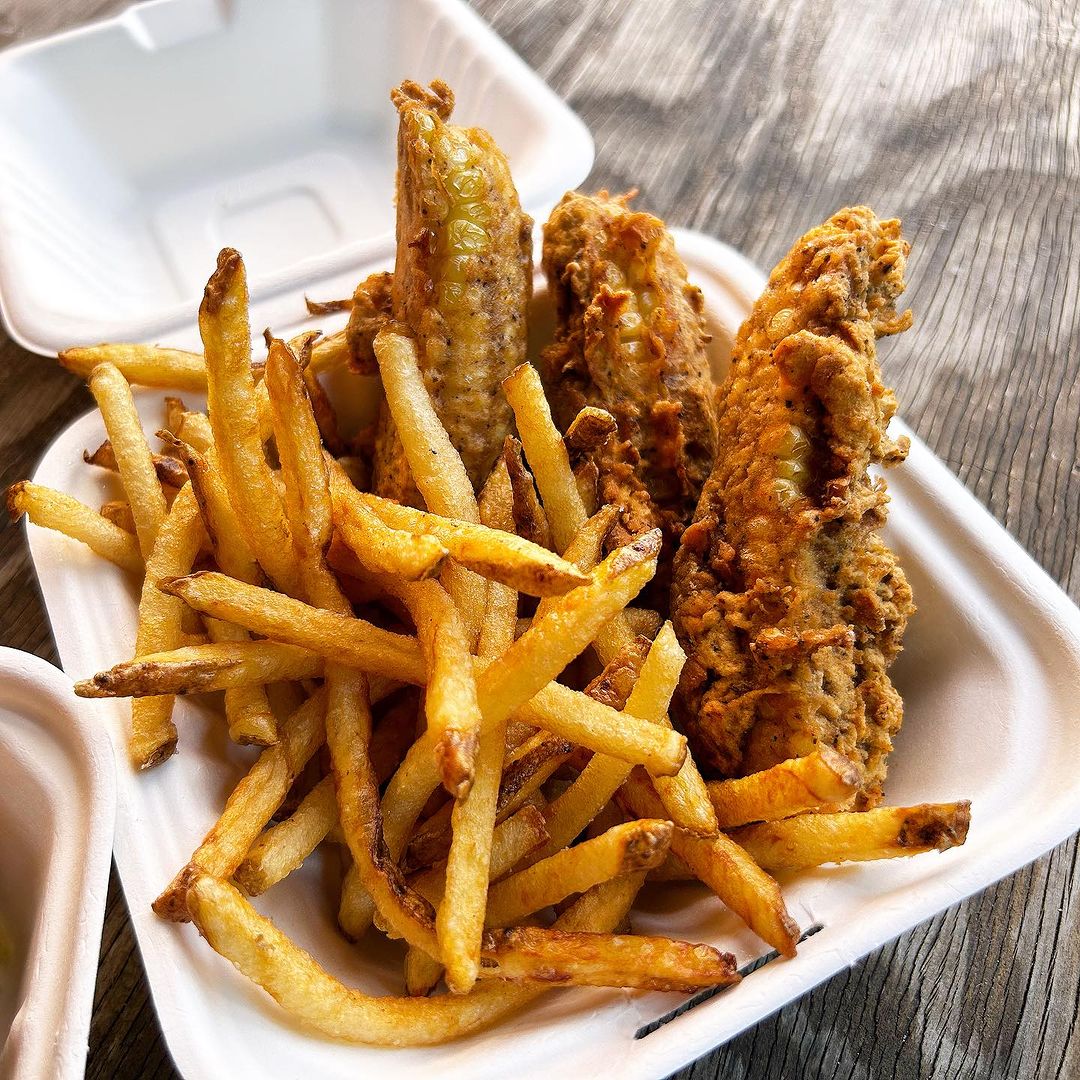 Taqueria La Veganza
16 Taqueria La Venganza
Based at The Hatch Oakland, you can find Taqueria La Veganza's legendary meaty vegan tacos, burritos, salsas, and much more. Opt for tasty classics like The Corrupt Cop, which features mushroom carnitas, and half a basket of chicken-fried corn ribs.
Find it here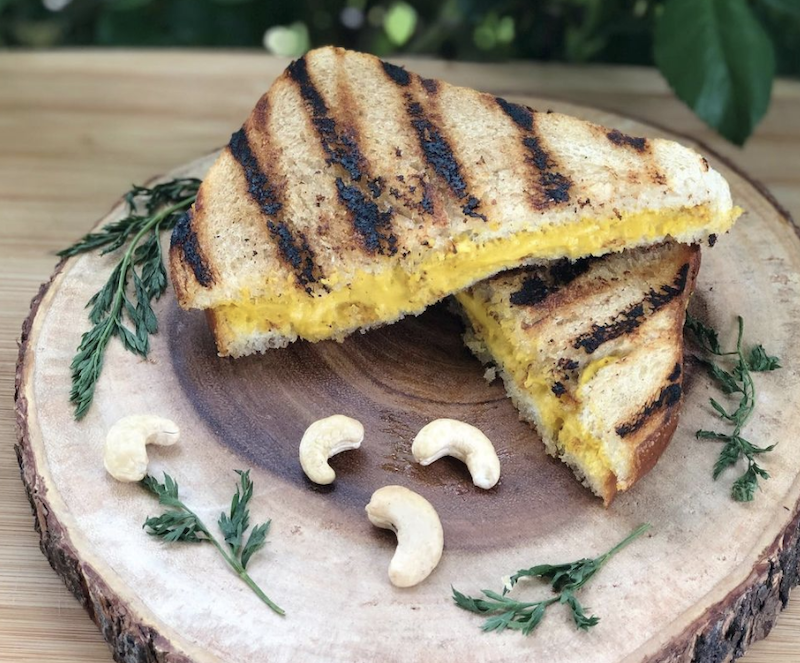 17 Hella Nuts
Located in Longfellow, Hella Nuts is a soy-free, plant-based restaurant run by a mother-daughter duo. The late-night menu changes daily with soul-warming options such as tacos, mac and cheese, and barbecue dishes. The restaurant also carries a selection of its signature nut milks, desserts, and lemonades.
Find it here
Karishma Morabia is a lifelong vegetarian turned passionate vegan foodie as of November 2017 and is based in the San Francisco Bay Area.
For more vegan restaurant guides, read: