Anyone who has spent a solid 12-hour day at Disney knows that it's only fun until you get hangry. In Orlando, FL there are so many parks to explore and activities to try, but without proper fuel, one quickly turns into the grouch of the group. Fortunately, the city of Orlando has mimicked Disney in scaling up its vegan options, now offering a plethora of cuisines to suit almost any craving. Check out these eight vegan-friendly restaurants before or after your day at Epcot or Universal Studios so you can keep your inner-Grumpy at bay.
Vegan options at Orlando theme parks
Unless you're a local, visiting a local, or plan to be in town for the 2024 US Olympic Marathon Trials, you're likely in Orlando to visit one or several of its nine major theme parks. Whether you plan to drink around the world in Epcot or immerse yourself in the Wizarding World of Harry Potter at Universal's Island of Adventure, you're going to have to eat something in one of these parks.
Led by Disney and adopted by the surrounding parks, Orlando's attractions offer a wide range of plant-based eats from fast-casual to chic sit-down. Just like the parks themselves, some of these offerings are destinations in themselves. We cannot visit Disney World without first stopping in Disney Springs to stock our hotel room with vegan and gluten-free treats from Erin McKenna's Bakery. From bite-sized brownies to thick slices of buttery Cinnamon Crumb Cake, we always walk away from that pink shop with more than one item.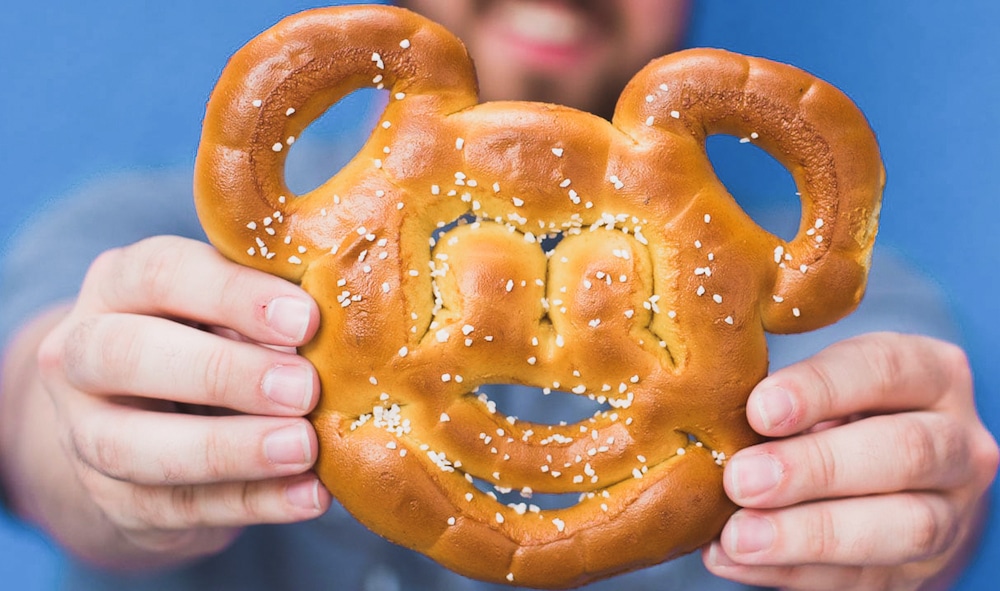 Disney Parks
For a substantial breakfast to power through your (multi-park?) days, Disney's Animal Kingdom is worth the ticket. Tusker's House offers an All-You-Can-Enjoy vegan platter that includes scrambled Just Egg, Impossible sausage patties, vegan gluten-free Mickey Waffles, seasoned potatoes, and fresh fruit with non-dairy yogurt. But really, they had us at Mickey Waffles.
Beyond Disney World, we highly recommend making reservations at Mythos Restaurant in Universal's Island of Adventure. The kitchen can create vegan dishes upon request, and it's above and beyond theme park food. We recommend trying a bit of everything from the Mezze Platter to the Vegan Pad Thai.
8 vegan-friendly restaurants in Orlando
Outside of the city's theme parks, Orlando's vegan offerings can't be missed, In fact, from superb bakeries to welcoming diners, these vegan-friendly Orlando eateries are attractions in their own right.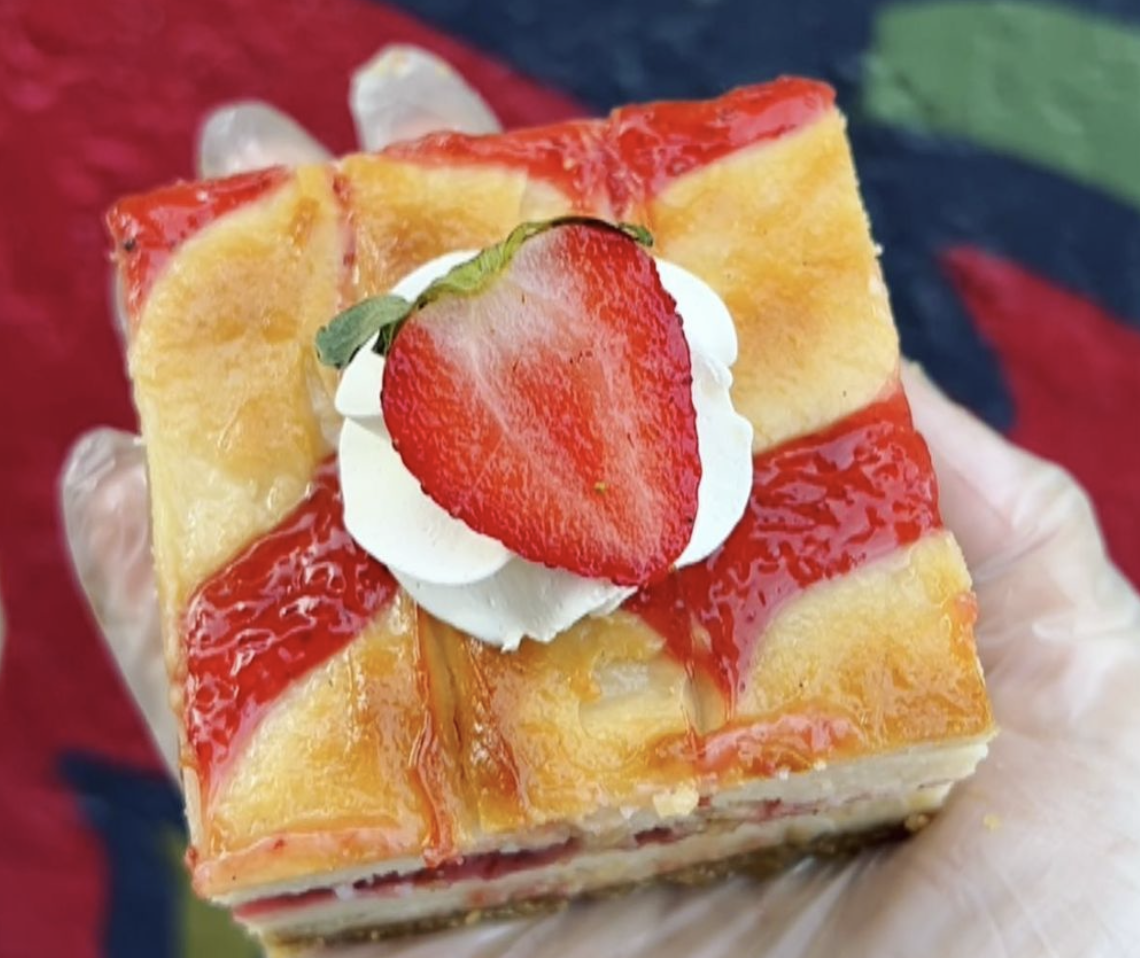 Valhalla Bakery
1Valhalla Bakery
Located within Market on South, a shared space for vegan concepts, Valhalla Bakery offers a tempting array of vegan doughnuts, pies, cinnamon rolls, cupcakes, cookies, and more. Every morning it receives a delivery of freshly made doughnuts from its sister store, Valkyrie Doughnuts. One of the bakery's most popular items is the Brookie—half chocolate chunk cookie, half dark chocolate brownie, topped with a velvety ganache. For those who have truly worked up a sweet tooth, look no further than the Death Bar—a fudgy brownie smothered in peanut butter crunch, Oreos, chocolate chips, and ganache. Finally, if you're celebrating a special occasion during your Orlando trip, contact the bakery within 48 hours and order a special vegan cake. As the Mad Hatter says, "A very merry unbirthday to you!"
Learn more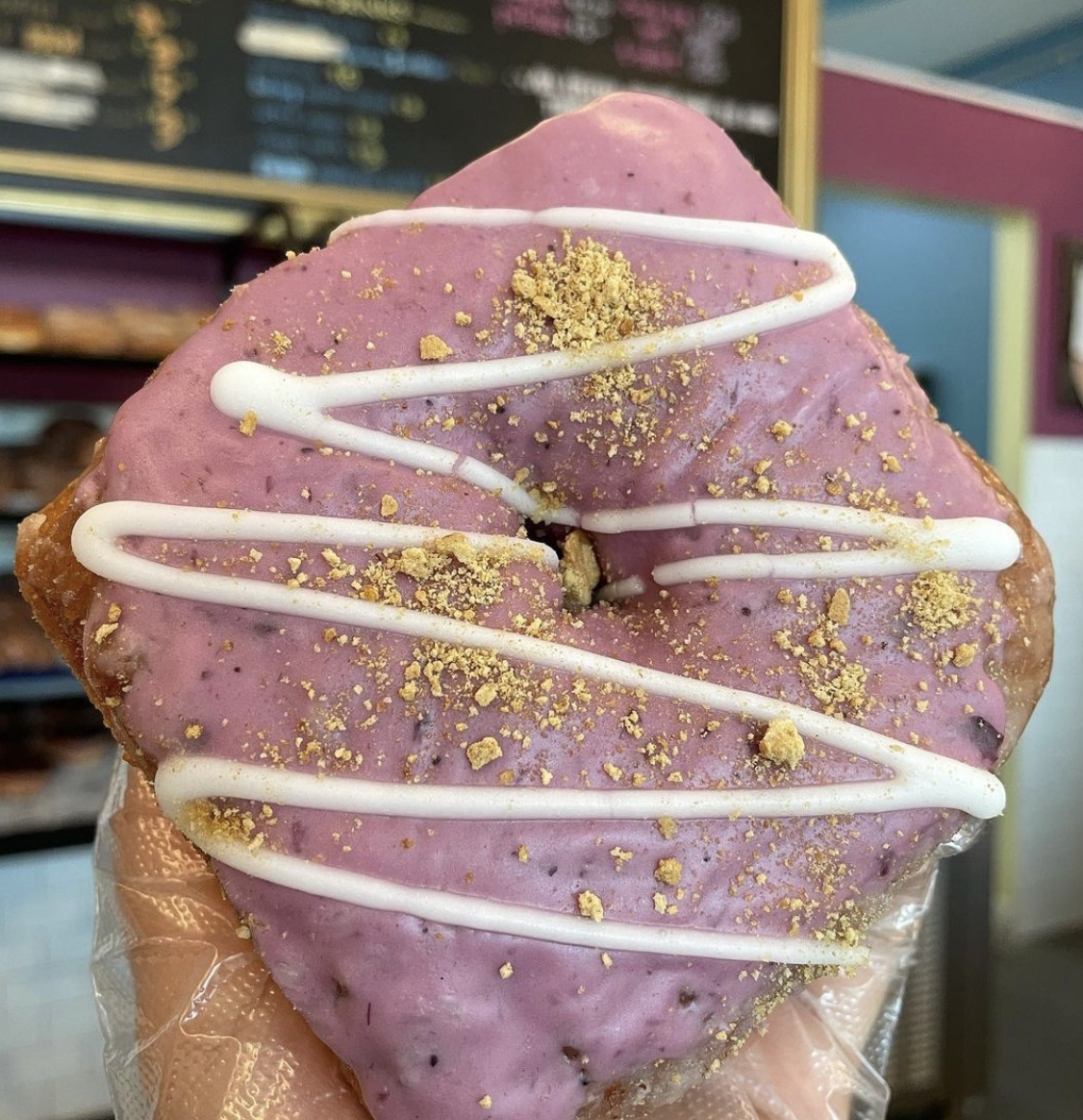 Valkyrie Doughnuts
2Valkyrie Doughnuts
Get your sugar fix before you play all day at the parks with one of these Homer Simpson-sized vegan doughnuts. Flavors rotate daily, but you can always count on this bakery to update its Instagram bright and early with its daily offerings. Some of the flavors on rotation include Churro, Blueberry Cheesecake, Matcha Berry, Fruity Pebbles, and Strawberry Passionfruit. Again, if you're celebrating, or just want to go all-out on your vacation with a couple of friends, order the BFD (Big Fu*kin' Doughnut) which is equal to the size of eight doughnuts combined (and must be ordered 48 hours in advance). To stay on-trend with other gourmet doughnut shops, Valkyrie also offers vegan soft serve and ice cream doughnut sandwiches. Go ahead; embrace that inner child on your vacation with a good old-fashioned sugar rush.
learn more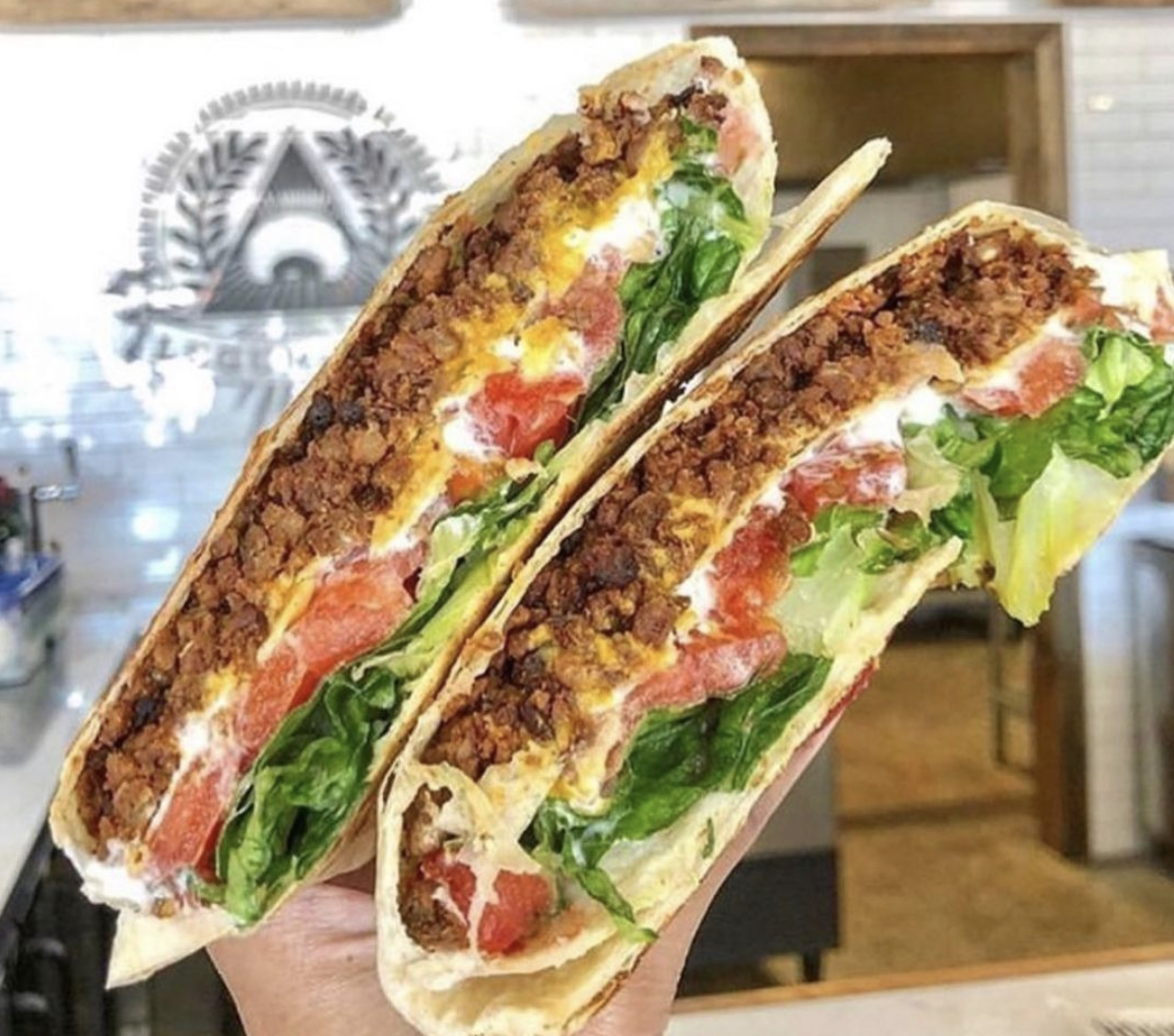 Leguminati
3 Leguminati
Located inside the trendy Hourglass Social House, Leguminati specializes in vegan crunch wraps of all kinds. Essentially, they take your favorite sandwich and transform it into a flatter, more textured handhold. Try the Buffalo Crunch—a pressed wrap filled with exactly what you would expect: crispy, breaded vegan Chick'n, buffalo sauce, ranch, lettuce, tomatoes, and a crunchy tostada shell. The Sloppy Crunch is another standout, made with vegan beef, Slop Sauce, queso, rice paper bacon, a tostada shell, jalapeños, and fried onions. Regardless of what you order, we guarantee you'll need a napkin.
Learn more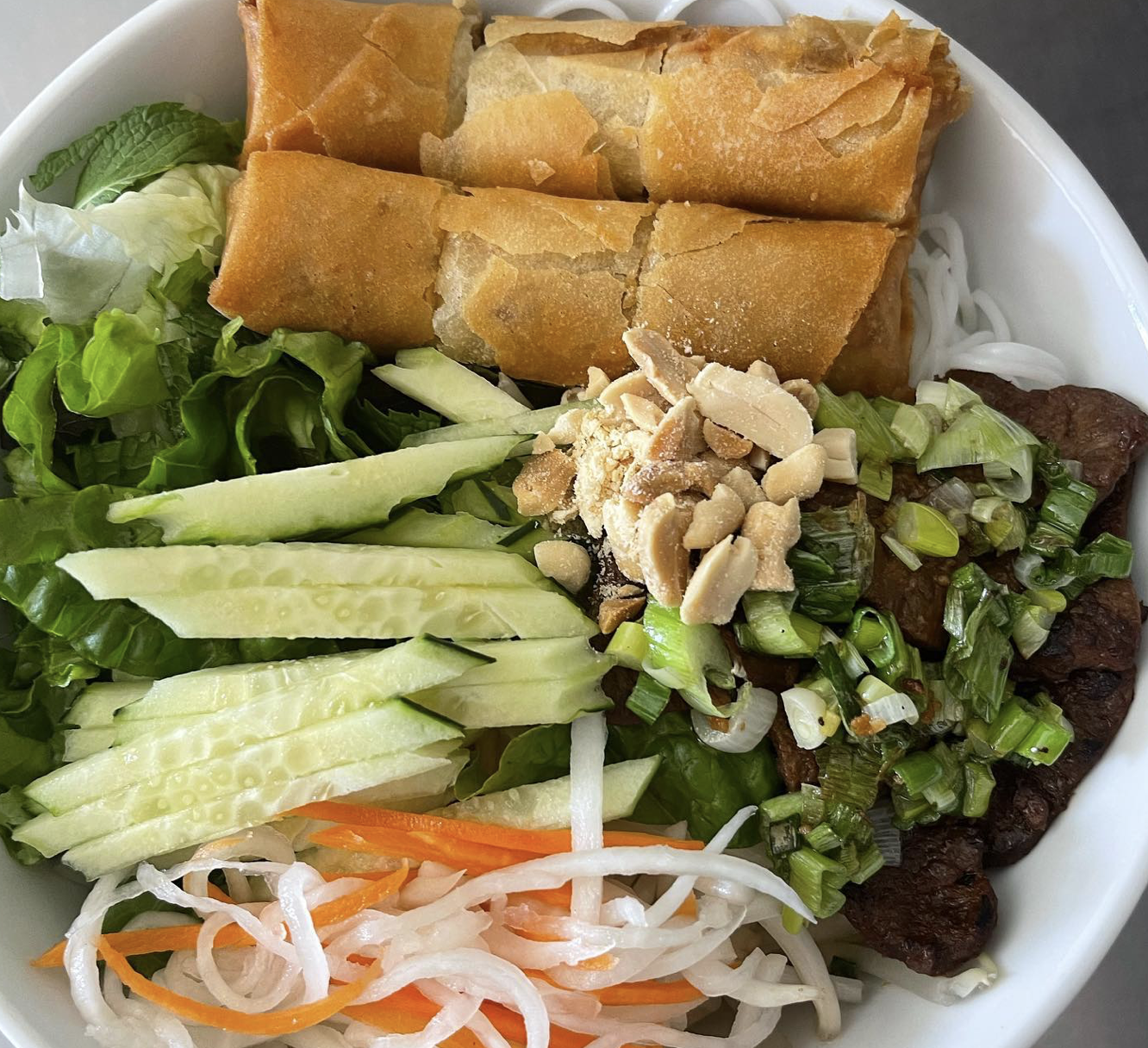 Loving Hut
4 Loving Hut
As the fastest-growing international vegan fast-food chain, you may already be acquainted with the Loving Hut. Many of the Asian-inspired menu items are standard throughout all of its 200 international locations (with 38 in the US), but each eatery also adds its own unique dishes as well. Stick to the tried-and-true Fabulous Pho or Wonton Soup, or branch out and sample the Grilled Teriyaki Plate or Noble Rice dish. Most of the meals are comprised of vegan meat, veggies, rice or noodles, and an incredible sauce. This is a solid choice when you're exhausted after a long day and just need something healthy and filling to deliver to your hotel room.
Learn more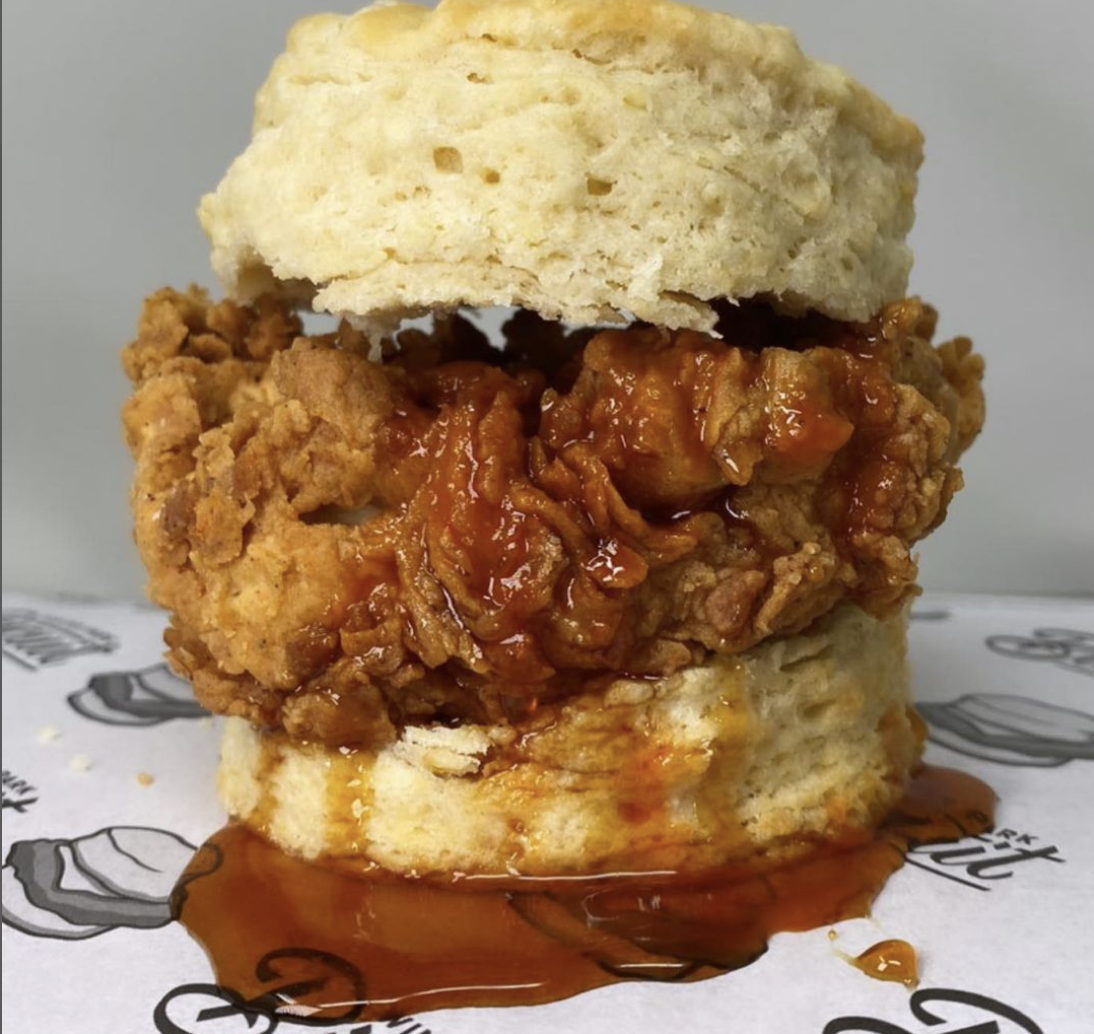 Winter Park Biscuit Company
5 Winter Park Biscuit Company
Originally launched as a pop-up in 2019, Mary Mattern's Winter Park Biscuit Company is still going strong. It's made a name for itself on more than just biscuits (though the biscuits are definitely the first thing you should order); the menu includes vegan chicken sandwiches, nourishing chickpea wraps, loaded fries, and over a dozen drool-worthy spreads and dipping sauces. You'll need to stop by a few times during your Orlando stay to truly get a taste for all of the wonderfully delicious offerings on this menu.
Learn more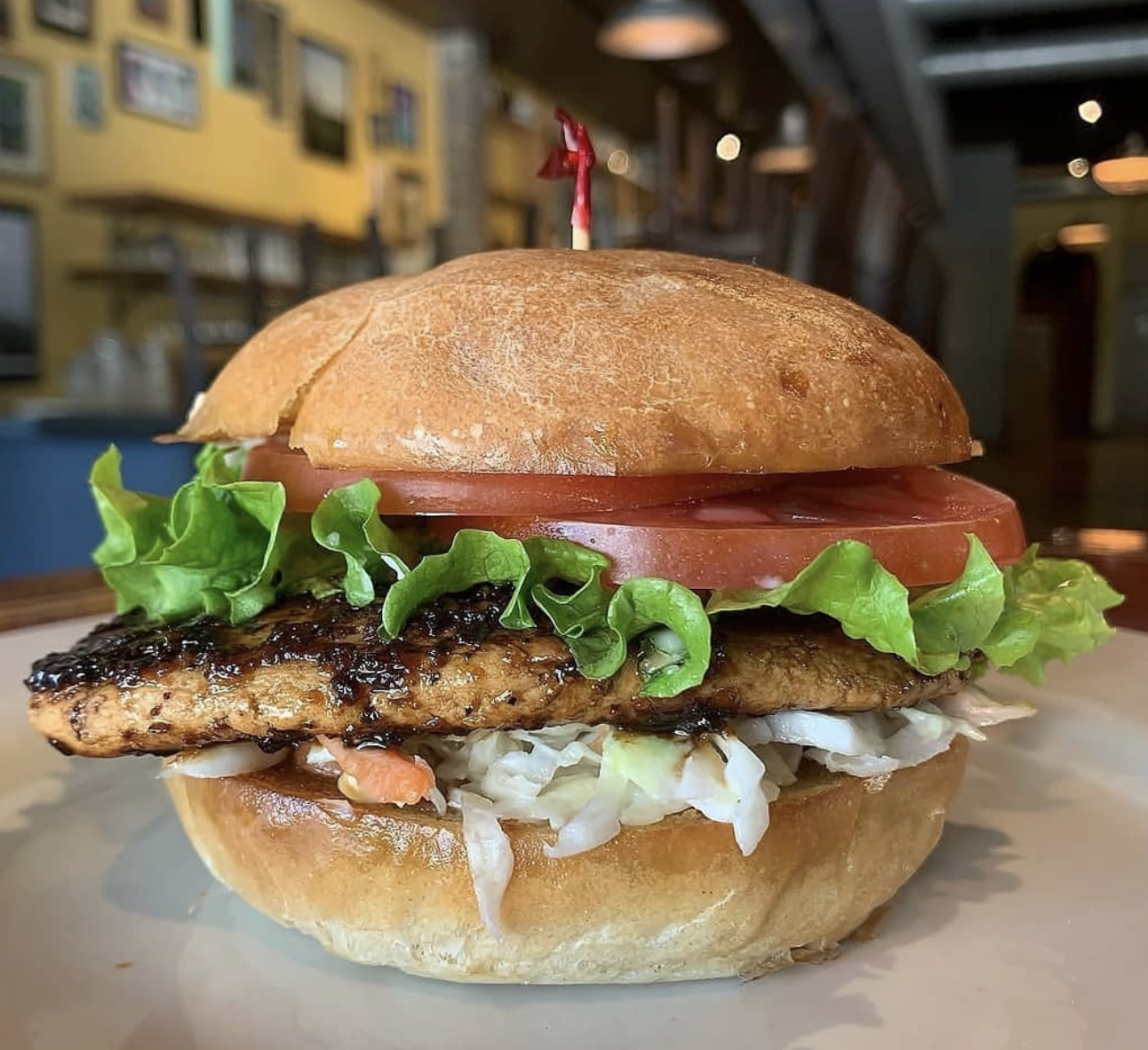 Ethos Vegan Kitchen
6Ethos Vegan Kitchen
Technically not within the city limits of Orlando, Ethos Vegan Kitchen can be found just north in the town of Winter Park. The restaurant's down-home fare and unparalleled hospitality is definitely worth the Uber drive. The extensive menu covers appetizers, salads, sandwiches, pizza, pasta, main dishes, desserts, and even a kid's menu. Can't decide? Guest favorites include Yo Mama's Lasagna made with five layers of noodles, vegan ricotta, veggies, and mozzarella; and Sheep's Pie—a vegan play on the traditional Shepherd's pie. As much as you'll want to try everything on the menu, save room for dessert; the Chocolate Amaretto Mousse with whipped cream and sliced almonds will transport you to a whole new world.
Learn more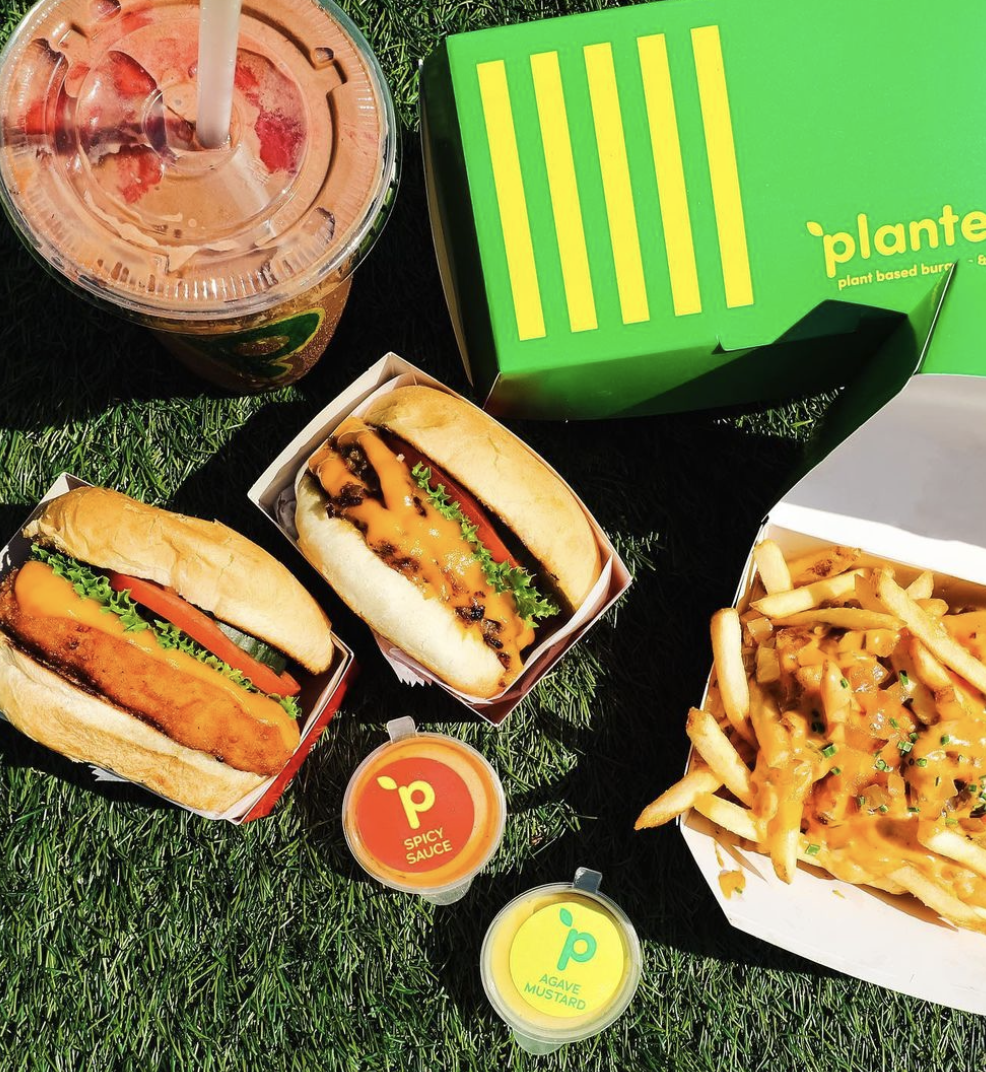 Plantees
7Plantees
When you just want a no-frills, stick-to-your-ribs burger, you go to Plantees. The tight menu consists of a tried-and-true vegan cheeseburger complete with grilled onions, Plant Sauce, lettuce, tomato, and pickles; plant-based chicken tenders and sandwiches; a kale salad; and loaded fries. Pair any of these eats with a classic chocolate, strawberry, vanilla, or Oreo shake. Sometimes, keeping it simple is exactly what you need.
Learn more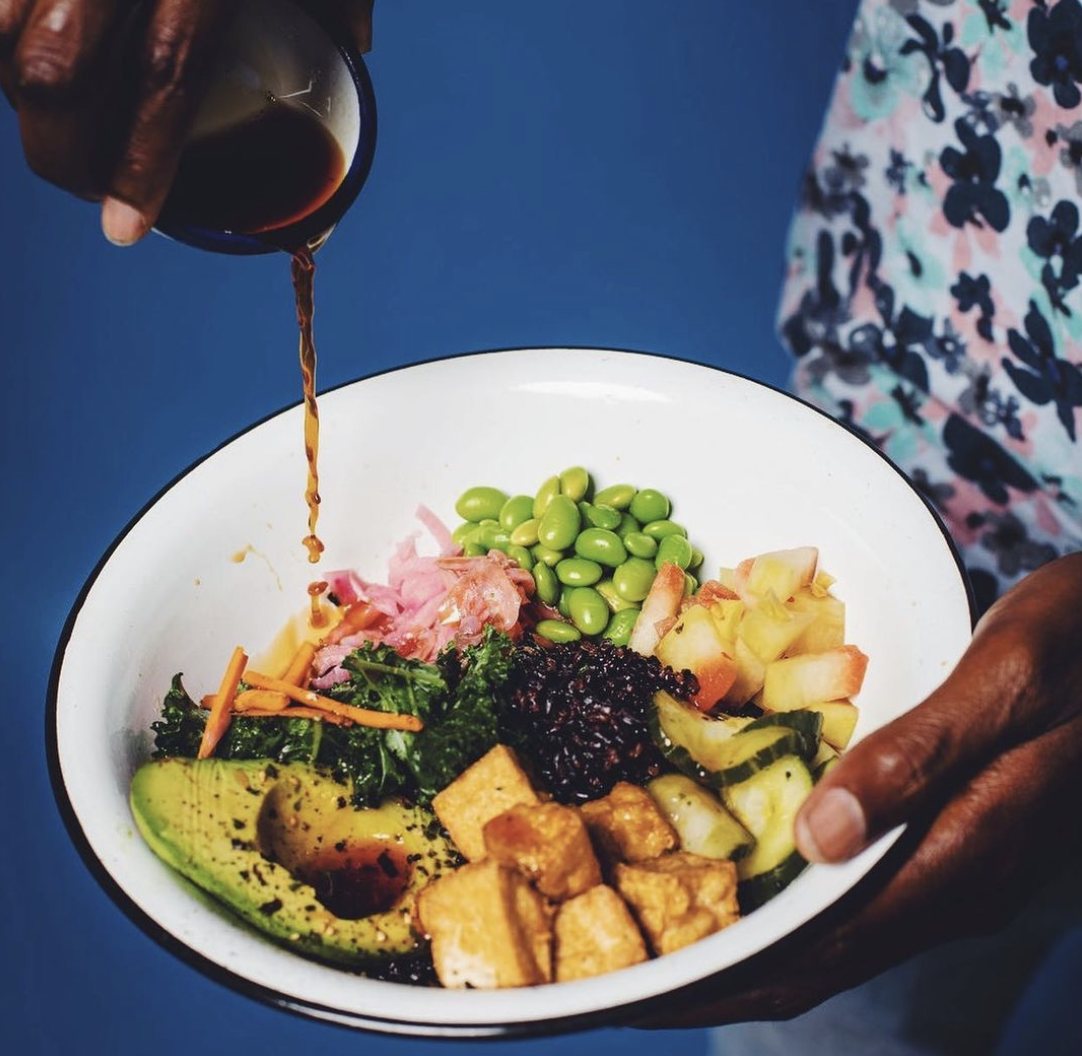 Hungry Pants
8Hungry Pants
This casual-cool, health-focused restaurant is ideal for a mixed company of eaters. The menu offers a plethora of enticing vegan options in addition to omnivore items. Each section—Nibble, Nosh, Hungry, Famished, and Sweet Tooth—includes several plant-based iterations to the point where decision paralysis sets in, particularly if you are actually famished. A few highlights include BBSP Wontons (Nibble), Cheesy Broccoli (Nosh), Coconut Curry Bowl (Hungry), CLT (Curry Lime Tempeh) Sandwich (Famished), and Chocolate Silk Pie Slice (Sweet). The restaurant also offers brunch. Truly, we could eat here every day and be completely satisfied.
learn more
Jennifer Winters is a self-proclaimed health geek residing in Connecticut with her husband and two children.
For more vegan Orlando finds, read: