New Orleans has a rich history with a unique fusion of Creole and Cajun culture, which is embodied in its bright and lively attributes. Not surprisingly, the city's growing vegan scene honors these roots. Last year, the Vegan 2 The Soul Festival successfully launched, and Nola Veggie Fest continues to blend the vegan ethos with New Orleans decadence. Traveling to the city as a vegan is a great opportunity to discover hidden outposts serving authentic Creole dishes from some of the city's craftiest changemakers, who are innovating the local cuisine with plant-based classics made with locally sourced Bayou ingredients. Pack your bags and get ready for a can't-find-it-anywhere-else weekend in the Big Easy.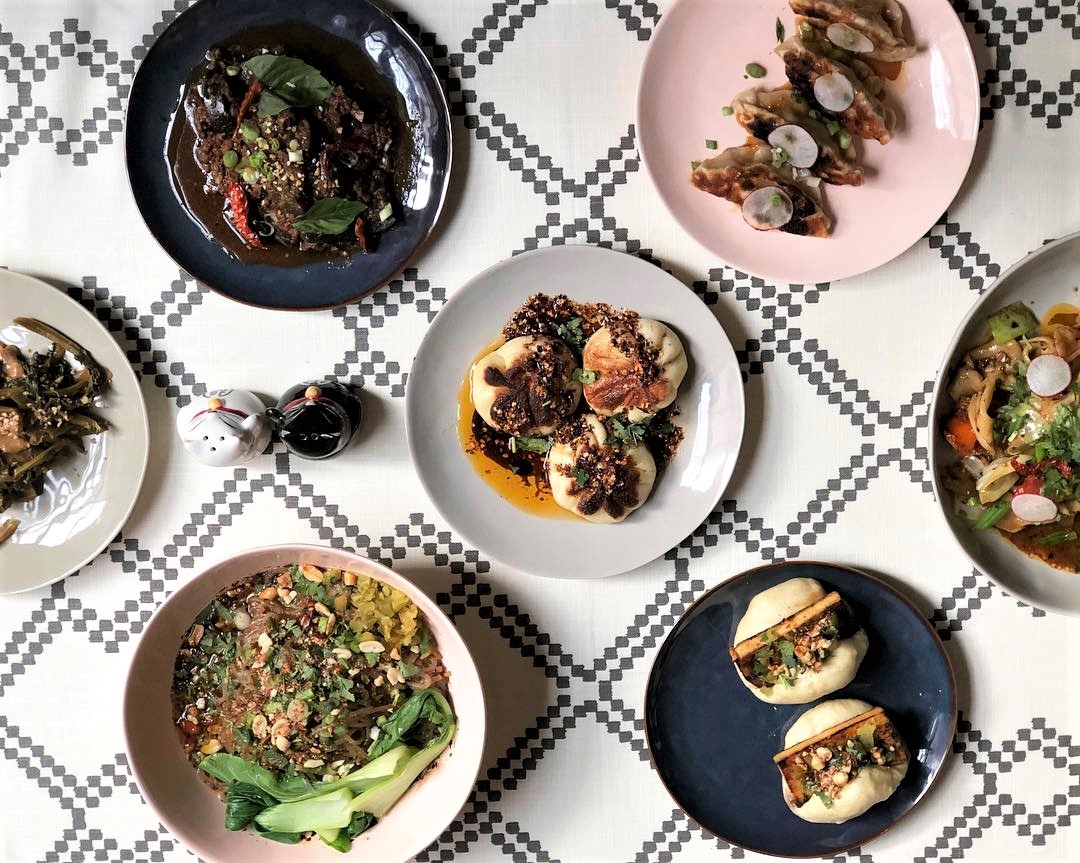 Day 1
Brunch uptown
Check in at the International House Hotel, the first locally owned boutique hotel minutes from the bodacious French Quarter. Head to the Uptown neighborhood for a Middle Eastern brunch at Saba. Founded by James Beard Award-winning chef Alon Shaya, this New Orleans favorite is naturally vegan-friendly. Everything is family-style, and you'll notice the wood-fired oven churning out pillowy pita which effortlessly appears on your table. Enjoy dishes such as Brussels sprout hummus with caramelized onions; falafel with harissa and zhoug; potato latkes with apple butter and baharat; and Morrocan carrot salad. Reservations are a must at this hot spot but are well worth it.
Start exploring
Saba drops you into the swirl of Magazine Street, New Orleans' Uptown neighborhood shopping hub. Pop into kitschy record shop Peaches Records, upscale clothing boutique Pilot and Powell, and Empire Antiques for hidden treasures. When you're ready for a snack, stop by vegan bakery Breads on Oak to try their award-winning stuffed brioche in flavors such as Boston cream, praline pecan, and lemon cheesecake. Next, walk to St. Charles Street for a ride on the oldest streetcar system in the country (a ride is only $1.25) to the French Quarter for a glimpse of the iconic cast-iron balconies and jazz music. Find the lively New Orleans experience on the edge of the Quarter on Frenchman Street, known for its art market, eclectic people watching, and non-stop live music.
Try a po' boy
Killer Poboys serves one of the finest of the quintessential New Orleans baguette sandwich, and you must try the roasted sweet potato po' boy, which comes with a thick smear of blackeyed-pea-and-pecan spread and a layer of braised greens. In New Orleans, lunch conversation is about where you'll be heading for afternoon cocktails and dinner. Spend your afternoon in the romantic courtyard of Green Goddess and enjoy a house cocktail—the lime-and-ginger infused Right Hook will have you hooked—to start your evening off right, along with the lemongrass tofu with coconut kimchi and mirliton sesame slaw, a refreshing contrast to the heavy and dense southern cuisine.
End with dumplings
Take a stroll to The Catahoula Hotel, a new hotel with a hip crowd of locals, and Piscobar Kitchen, which specializes in plant-based cuisine with an ode to the vibrant local Vietnamese community. If you aren't tired of root vegetables, order the melt-in-your-mouth sweet potato dumplings. For a spicier option, the Tan Tan Noodles in chili oil kick things up a notch. The Bananas Foster Bao (a steamed bun filled with NadaMoo! ice cream topped with decadent bananas foster sauce) offers a subtle finish. Finally, venture to the rooftop bar, sip on a pisco-based cocktail, and take in the city views.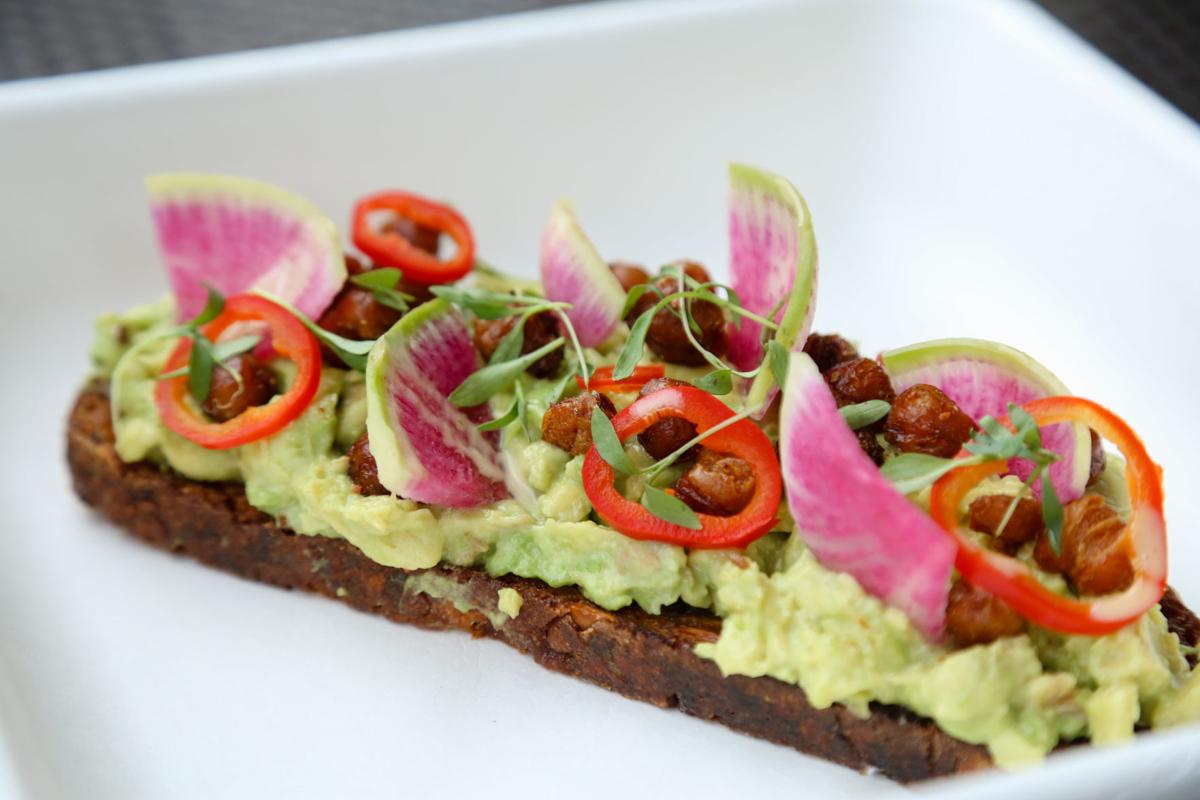 Day 2
Breakfast in the Bywater
Open the day at Paloma Cafe, a corner restaurant with a winding balcony and classic breakfast eats. Try the Horchata Chia Pudding with seasonal fruit, avocado toast with cumin-roasted chickpeas and micro greens, and their cappuccino with oat milk to fuel up. Paloma Cafe is in the Bywater, a bohemian neighborhood decorated with wall murals and quirky stores. Stop by Dr. Bob's Folk Art, famous for his "Be nice or leave" signs, and look for Bob himself creating a funky sculpture. For more art, try Music Box Village, an interactive site filled with community art projects. Beat the heat and take a dip in The Country Club, named ironically for its inclusive pool and bar disguised in a yellow cottage.
Lunch at Sneaky Pickle
You can't leave New Orleans without having lunch at Sneaky Pickle, a hole-in-the-wall spot serving affordable, plant-based meals to the Ninth-Ward community—which is heroically recovering since Hurricane Katrina a decade ago. The menu changes often, but you can't go wrong with the smoked tempeh Reuben and vegan mac and cheese made with a squash-based sauce, peas, mushrooms, and cashew-chorizo crumble. Walk it off in Crescent City Park along the Mississippi.
Locally sourced dinner
Begin your night on Julia Street, a hotspot in the Warehouse District. Elbow into the tropically influenced and vegan-friendly Carmo, which uses power from 100-percent renewable sources and cooks exclusively with locally sourced fruits and vegetables. The extensive options range from vegan ceviche to Acarajé (a black-eyed pea fritter stuffed with cashew peanut coconut paste). Let your server guide you through the vegan options which are clearly marked on the menu. Don't skip dessert, such as a tangy slice of zucchini cake or the classic vegan chocolate chip cookie. End your evening lounging in the backyard of Bacchanal—it's a secret spot locals try to keep to themselves. Sip on a glass of wine, listen to your last whisp of jazz, and dream about buying a bright pink house and never leaving.


Caroline Fox is an editorial fellow at Business Insider and enjoys covering innovation and technology in our changing food system.