Ever wondered what it would be like to go on a South African safari? Luckily, you may just get the chance thanks to hustling community organizer, world traveler, and vegan business advocate Diana Edelman of Vegans, Baby. Edelman is leading an ethical, intimate group travel experience in South Africa in June 2022 and registration is now open. The eight-night trip for 10 includes a five-day stay in Cape Town, three nights at the Shamwari Private Game Reserve, vegan wine tasting, chef-curated meals, high tea, garden tour, and more. Whether you're seriously considering reserving your spot or just need a little travel aspiration, we got the scoop on all the grand plans for this enchanting, eco-friendly vegan safari.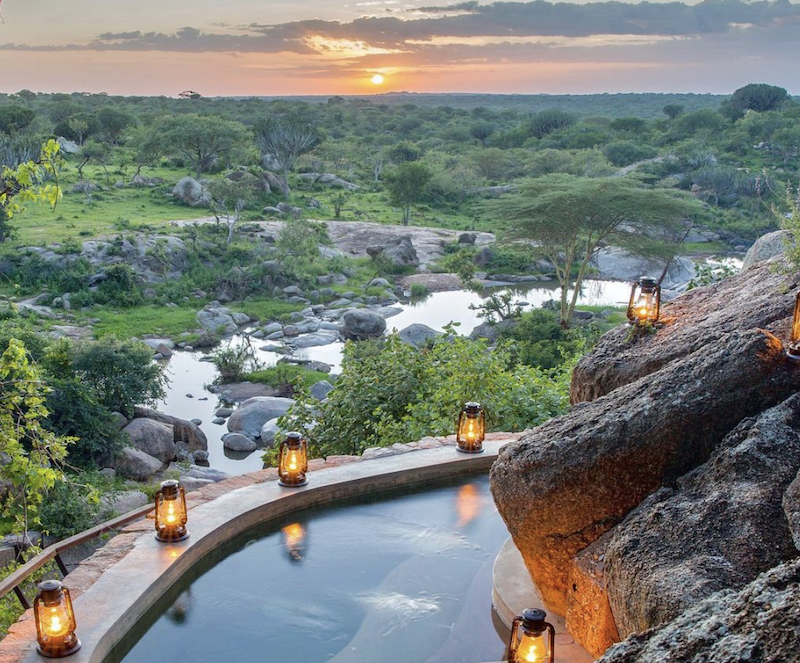 Alluring Africa
Rooted in South Africa
Given the severe travel restrictions of the past two years, many are itching to get out and see the world again. With so many unique places to visit, it can be daunting to pick just one. Edelman settled on South Africa after steady and constant battering from her South African friends who have repeatedly raved about their home country. She also had a deep desire to observe animals in their wild and natural habitats. Before she launched what Travel + Leisure coined as one of the top nine vegan tours in the world—her Vegans, Baby Las Vegas tour—Edelman worked in elephant conservation and became a leading expert in ethical animal tourism.
"There are some programs in South Africa, like Shamwari Private Game Reserve where we are going, that really do an incredible job of conservation, are eco-minded and focused on the well-being of the animals who call the reserve home. It's places like that which really move me and align with my past work and draw me to South Africa," Edelman explained.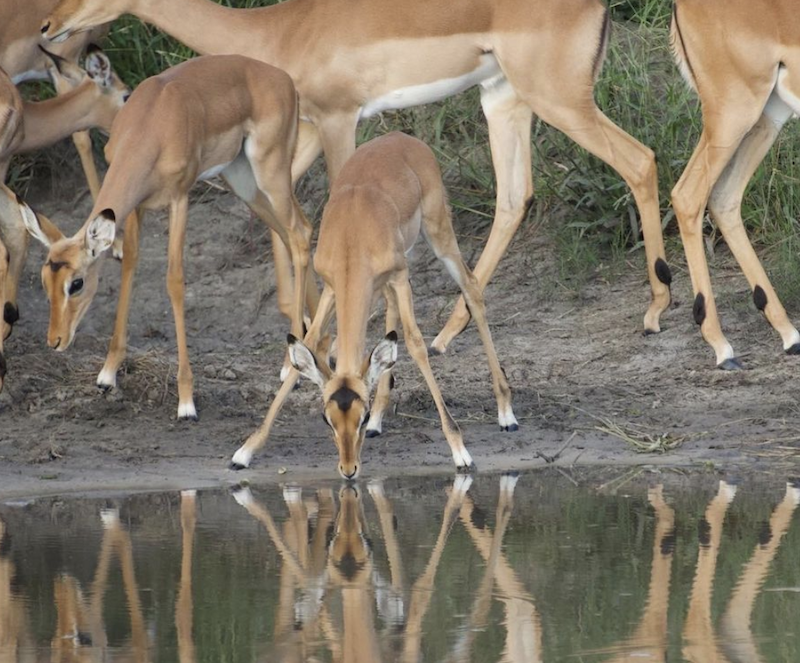 Alluring Africa
How to safari sustainably and ethically
While Edelman will be leading the trip, she's employed the assistance of experts in the field of sustainable tourism and wildlife conservation. Alluring Africa curates one-of-a-kind travel experiences while upholding strict ethical and sustainable principles to benefit not only tourists but the human and non-human animal communities they visit. With this inaugural trip, Edelman has become the company's exclusive vegan curator, which means guests will not have to worry about the plant-based nature of their meals while abroad.
She also was firm in pointing out that this safari will not exploit animals as entertainment. The animal observation component will take place at a wildlife conservation range—the Shamwari Private Game Reserve—which has upheld exemplary conservation standards for the past 25 years. Edelman compared Shamwari's experience with other safaris she's taken. While Shamwari only allows two vehicles to be near wildlife and limits off-roading so as to not disrupt the natural ecosystem, the other safari she participated in in Sri Lanka was unjustly catered to human enjoyment at the animals' expense. She told us the cars would encircle 10 to 20 animals at a time. "It made me feel uncomfortable and sad that we were impacting their lives and movement when it shouldn't be like that," Edelman reflected.
"I hope that through the tours I offer and sharing my experiences, the guides sharing theirs and conveying the impact we have on animals when we use them for entertainment, can hit home for people and help open their eyes and understand that these living, sentient beings deserve to live their lives without working for us," she stated.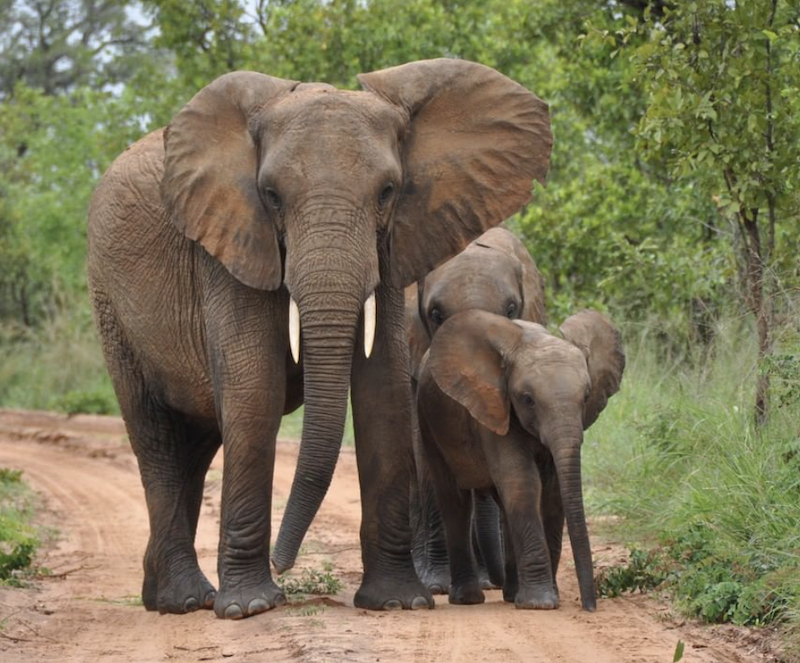 Alluring Africa
What to expect on a vegan safari
"Seeing African elephants for the first time in the wild was really emotional for me," Edelman told us. "Watching them live their lives, travel in their herds, was incredible. And, of course, being up-close to giraffes, rhinos, hippos, and more was awe-inspiring. There were so many moments on that particular safari that hit me how intertwined we all are, and how our lives and decisions we make can impact the world. We are all connected at Shamwari, and I felt that so very strongly."
The difference between a vegan and non-vegan safari is observation versus engagement. Guests will still be able to wonder at magnificent elephants living their natural lives, delight as they watch African penguins waddle out of the ocean, and perhaps get a sweat going when they realize the sheer power of a rhino, but there's no need to corral or touch the animals to feel these things.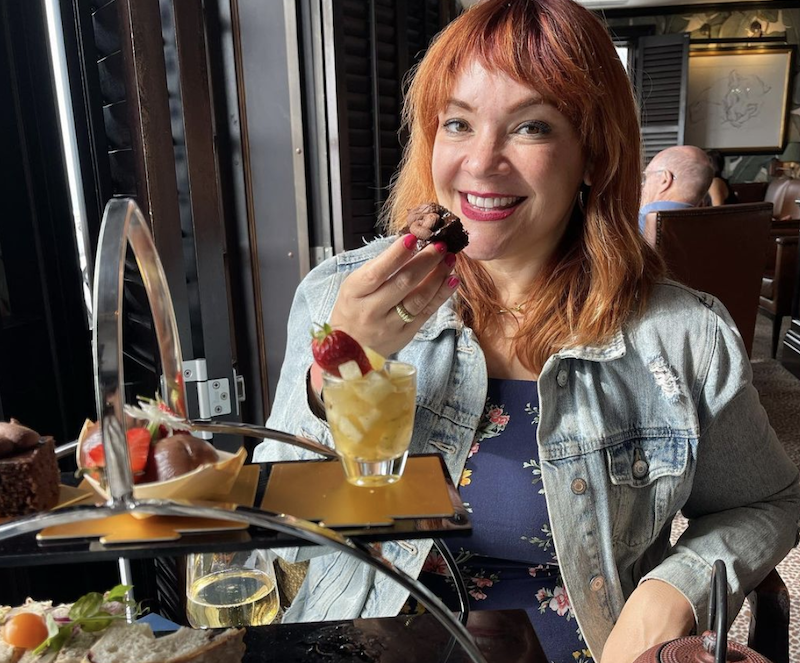 Diana Edelman
Luxury vegan food experiences
Vegans travel for the food, and Edelman is pulling out all the stops. The welcome dinner alone showcases 14 dishes from across the African continent, veganized. The trip also includes a visit to one of the most biodiverse regions of Cape Town where a chef specializes in kelp and a luxury evening spent at La Colombe—one of the world's 50 best vegan restaurants.
"​​We're working with incredible chefs and restaurants throughout the tour spanning traditional South African eats to foraged meals and simply exquisite plant-based food from world-class chefs," Edelman teased.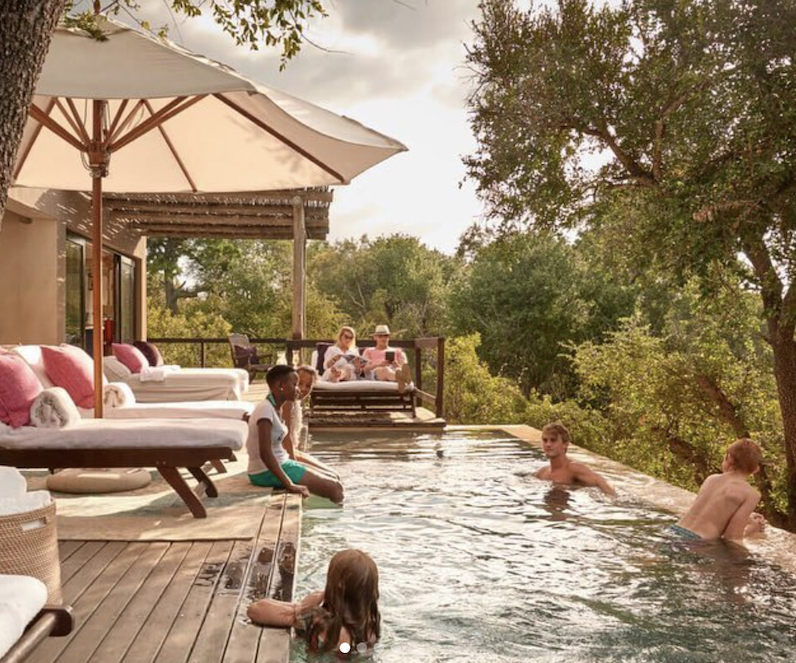 Alluring Africa
Vegan travel tips 101
There are only 10 spots available on this dream travel trip, but there are still plenty of ways to travel well as a vegan. Edelman told us that she plans all of her trips around the discovery of vegan food. She's not one for compromising or subsisting off bars and sad salads when she's away from home, and she offered us all her tried-and-true tips.
"I research Facebook groups in cities I plan on visiting to see what spots they are talking about, do a ton of Google research, and also look at spots like HappyCow … Vegan food can definitely be found, and I live for doing the digging to find it. You just need to do a little research."
Looking to travel to Las Vegas or Portland in the new year? Book your flight for January. Edelman is hosting the 5th Annual Vegan Dining Month across these two cities—think of it as an extensive Restaurant Week and expect discounts and exclusive dishes across the vegan-friendly dining scene.
A note on Omicron and travel:
The vegan group safari hosted by Edelman is more than five months away, so at this time, there is no reason to worry about postponing or canceling.
Should Edelman's vegan safari need to be rescheduled, there will be alternate arrangements made for all confirmed guests. Should any guests feel uncomfortable traveling after they made a deposit and need to cancel for any reason, they may make a claim with their travel insurance ahead of the trip.
For more on vegan travel, read:
Why Expedia Will No Longer Sell Seaworld Tickets
Disney's 'Aladdin' Star Releases Vegan Travel Cookbook
Traveling Is Back. Here's How to Pack for Your Next Vacation