After a 15-month long quarantine, vegan Angelenos and foodies alike have been itching for in-person events where we can eat to our hearts' desire, mingle with animal lovers, and enjoy the California sunshine. Luckily, as the state reopens and restrictions lift, our dreams have come to fruition. Weekly vegan market Vegan Exchange is back with a bang, and we're more than ready. Each Sunday, a rotating list of vegan vendors gather at the free-entry event cooking up everything from authentic street-style Chinese dumplings to Peruvian fusion banana leaf tamales. Plus, you can even find apparel, cosmetics, candles, and more at the family-friendly outdoor market. (Not in Los Angeles? Vegan Exchange founder Jessica Cruz shares with us that in the coming months, Vegan Exchange will be coming to several new cities around the United States.) So grab your friends and families, make sure you're hungry, and look to this list for all the drool-worthy eats you can find this Sunday.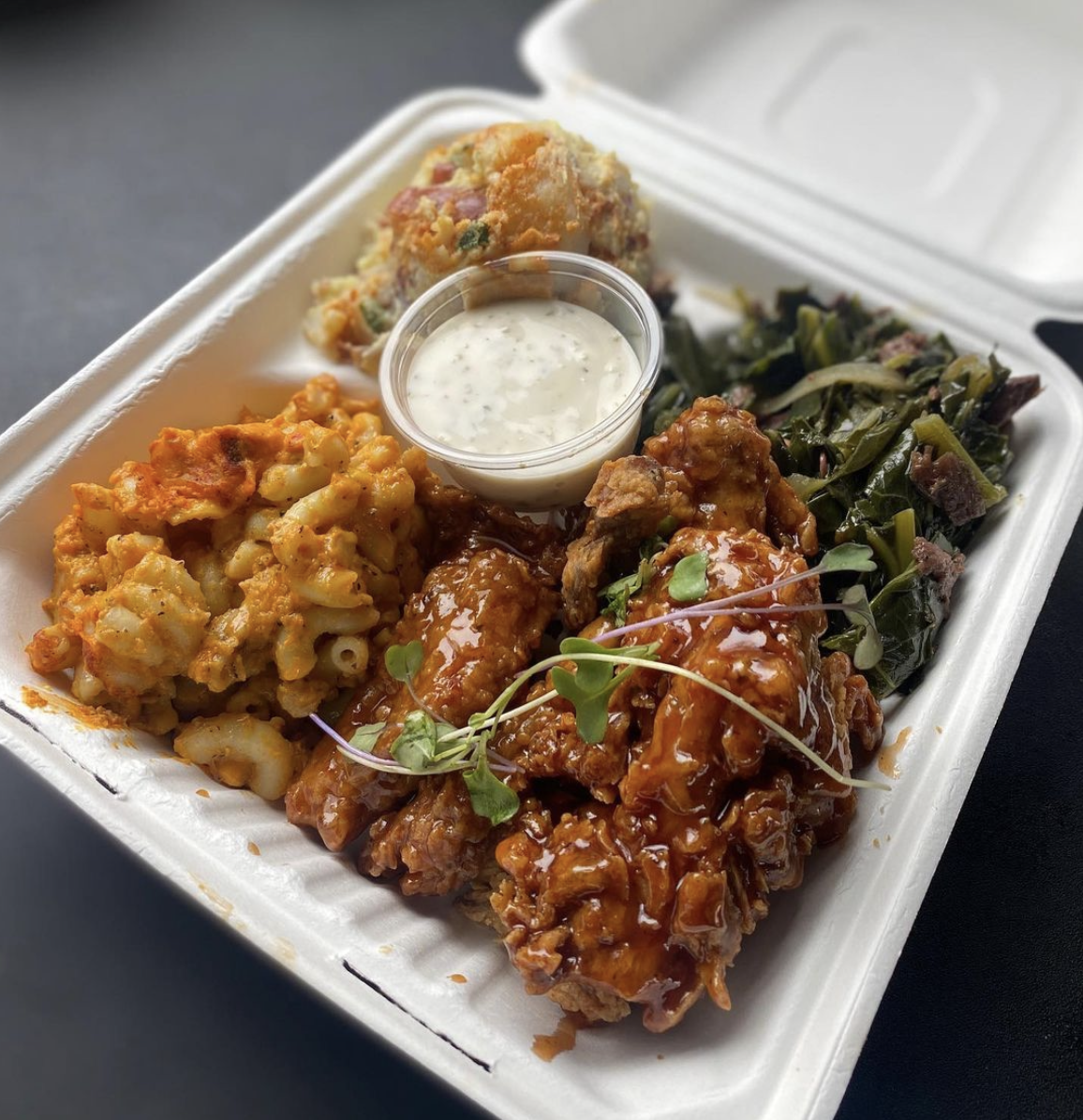 Centric Eats
Plant-based soul food specialists serving soy- and nut-free multicultural cuisine, famous for its crispy oyster mushroom chicken

Check them out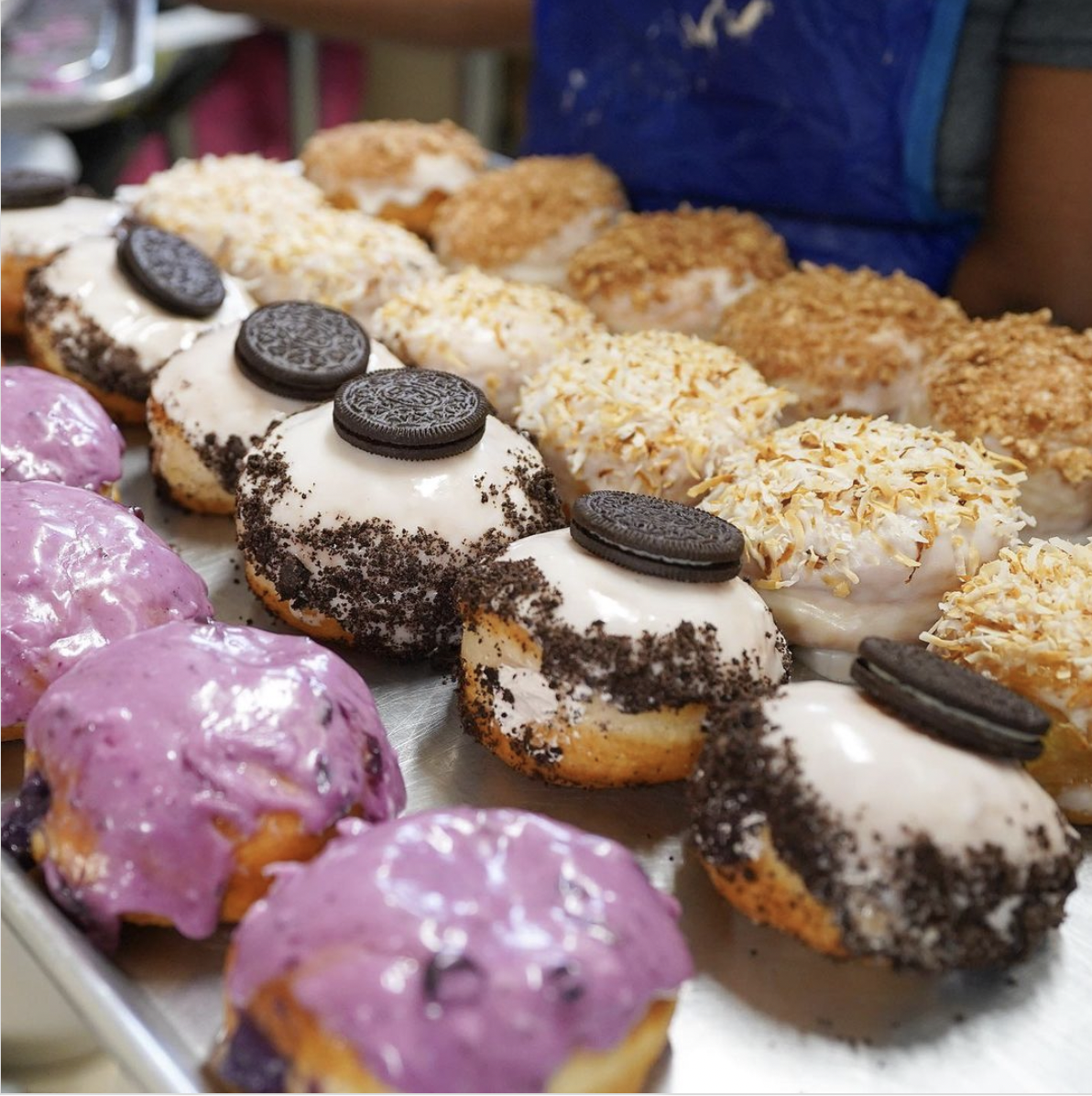 Devi's Donuts
Long Beach-based family doughnut and sweets business named after daughter Vrinda

Check them out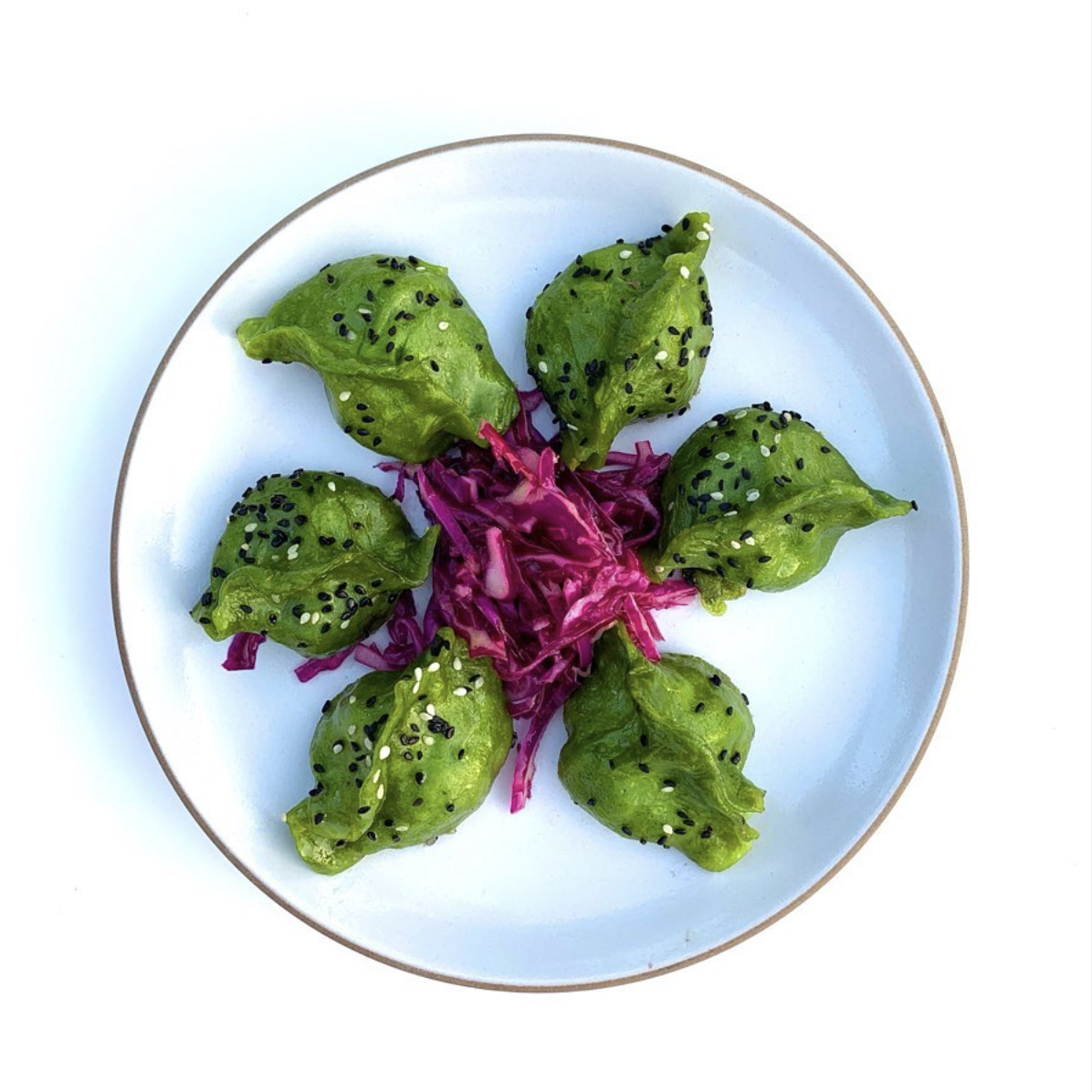 Dina's Dumplings
Modern Chinese food truck slinging authentic street-style Chinese dumplings made by hand

Check them out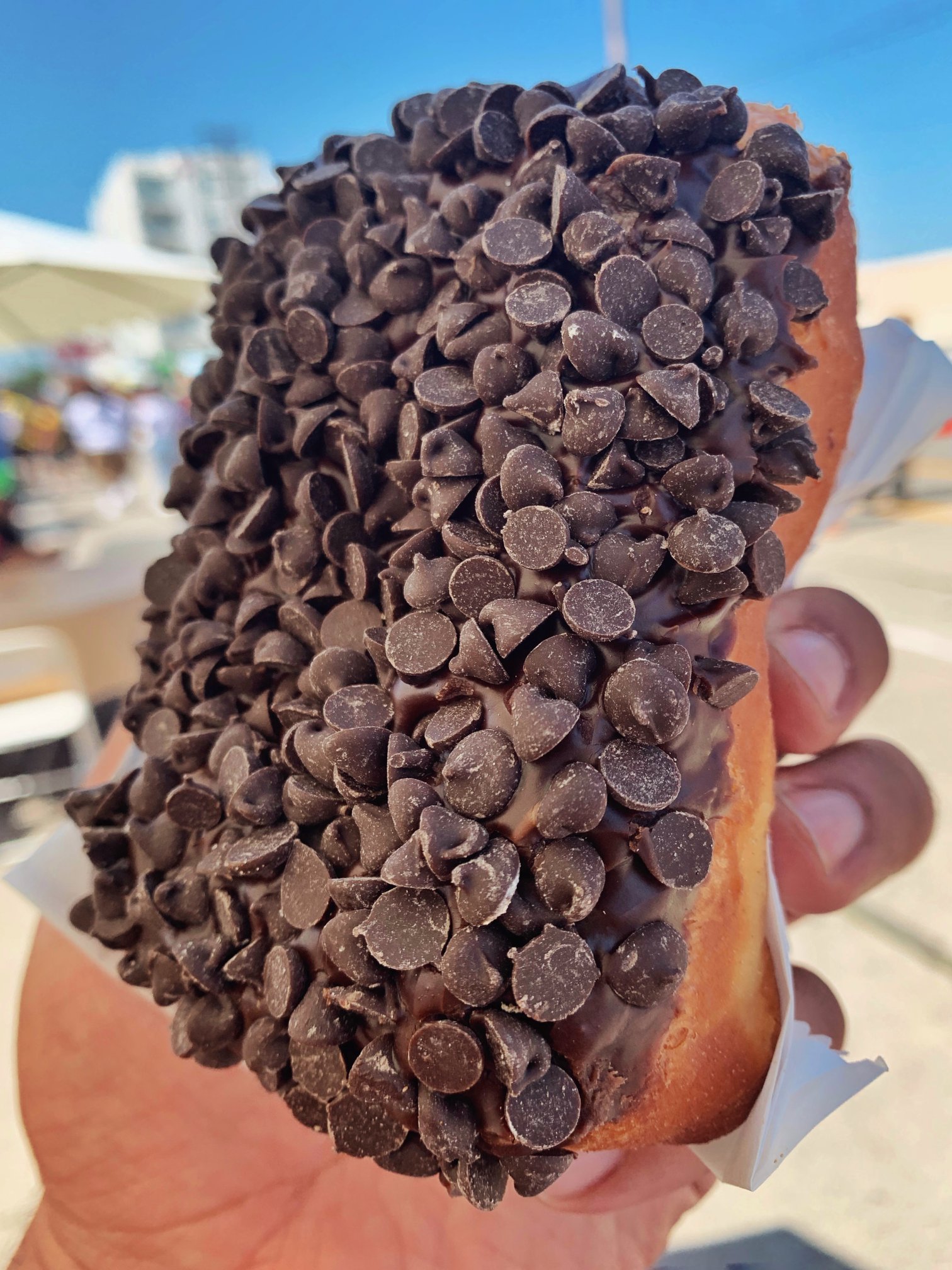 The Donuttery
A 51-year-old Orange County institution turning out dozens of different classic (and unique) doughnuts

Check them out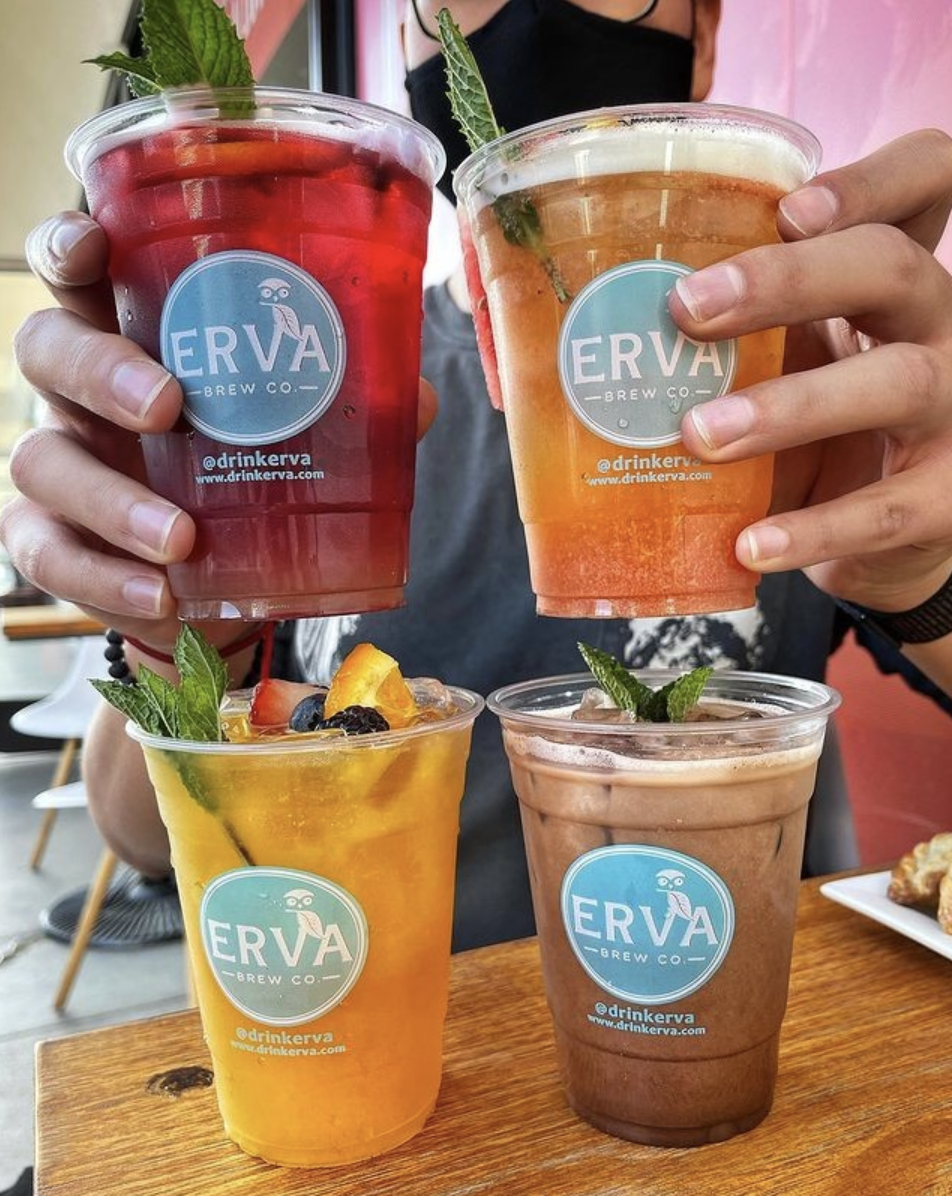 Erva Brew Co.
Yerba mate brand making 13 different organic, fair trade blends (like Strawberry-Lime and Guava-Rooibos)

Check them out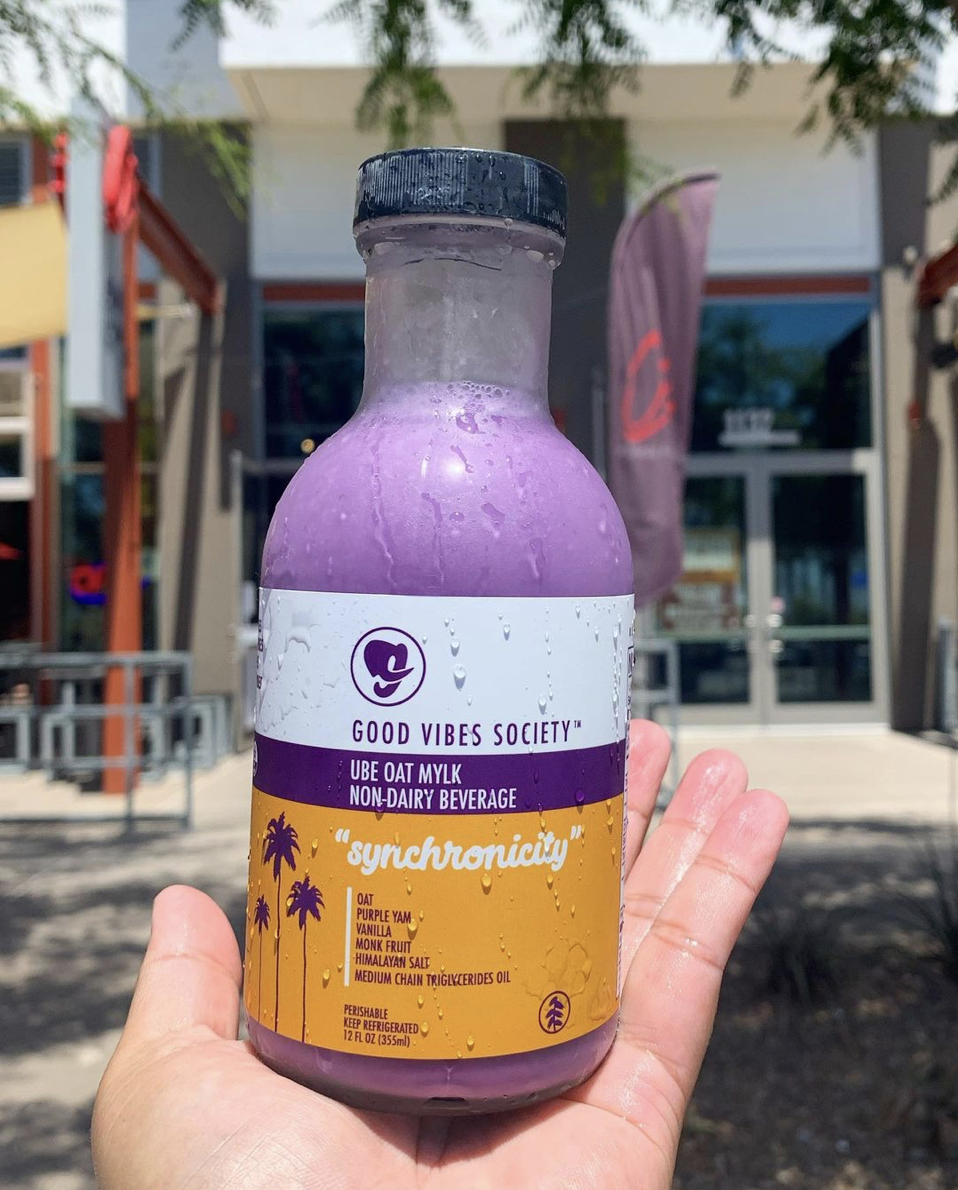 Good Vibes Society
Experts in cold-brew coffee and oat milk with a twist (coffee infused with ingredients like beet, ginger, reishi mushroom, matcha, and ube)

Check them out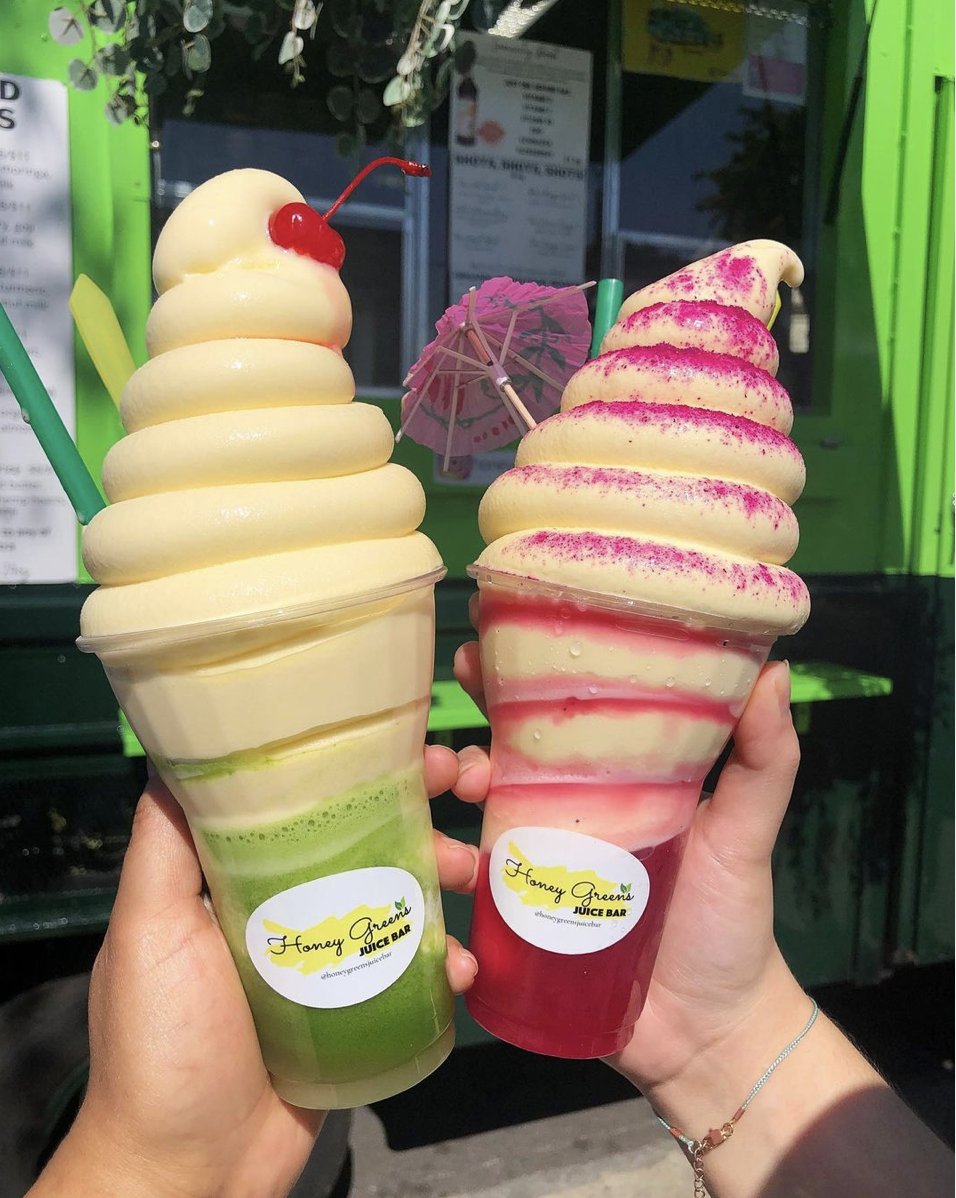 Honey Greens Juice Bar
Plant-based raw juice bar and soft-serve truck

Check them out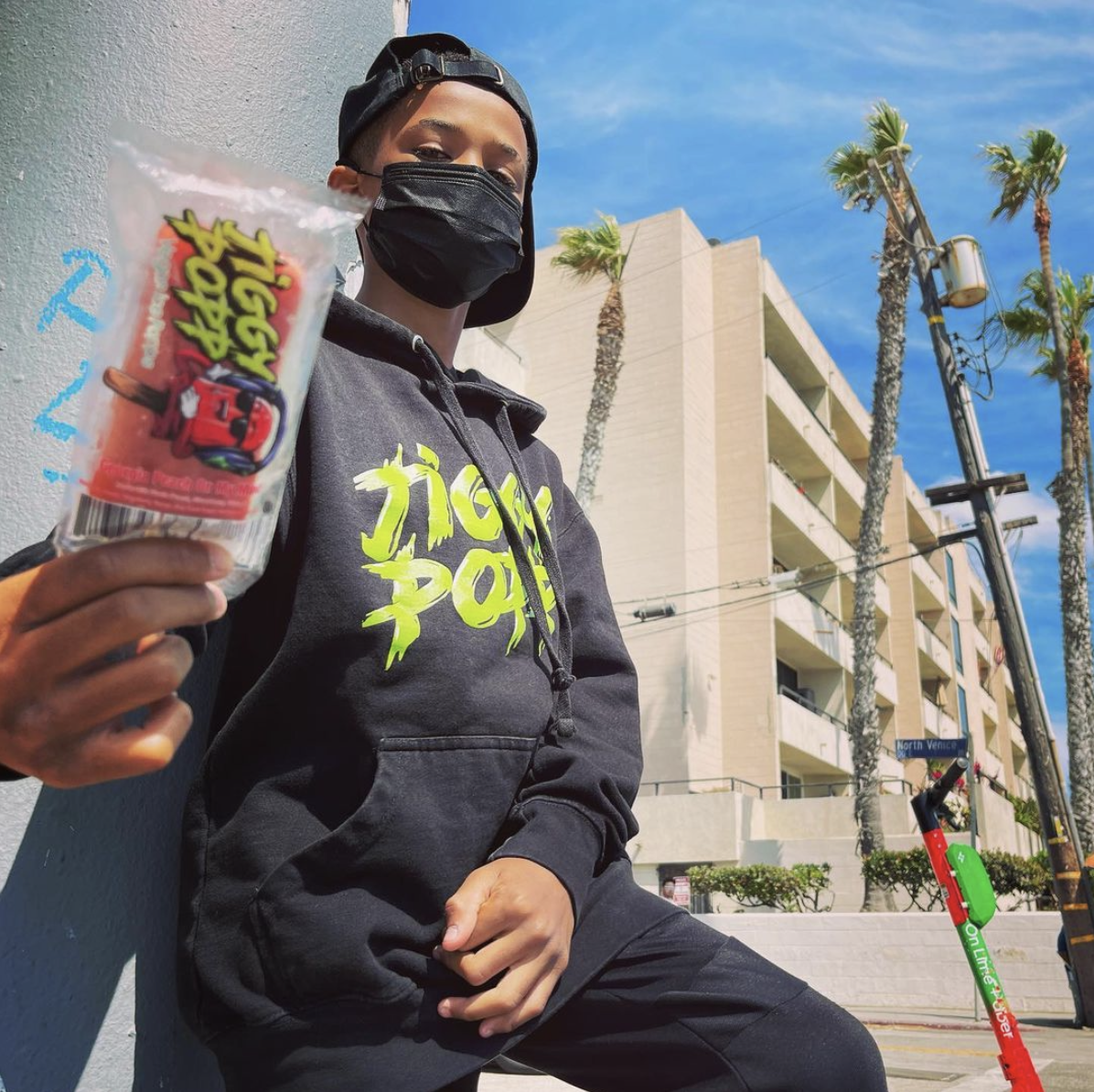 Jiggy Pop
Kid-owned and -operated business crafting better-for-you ice pops

Check them out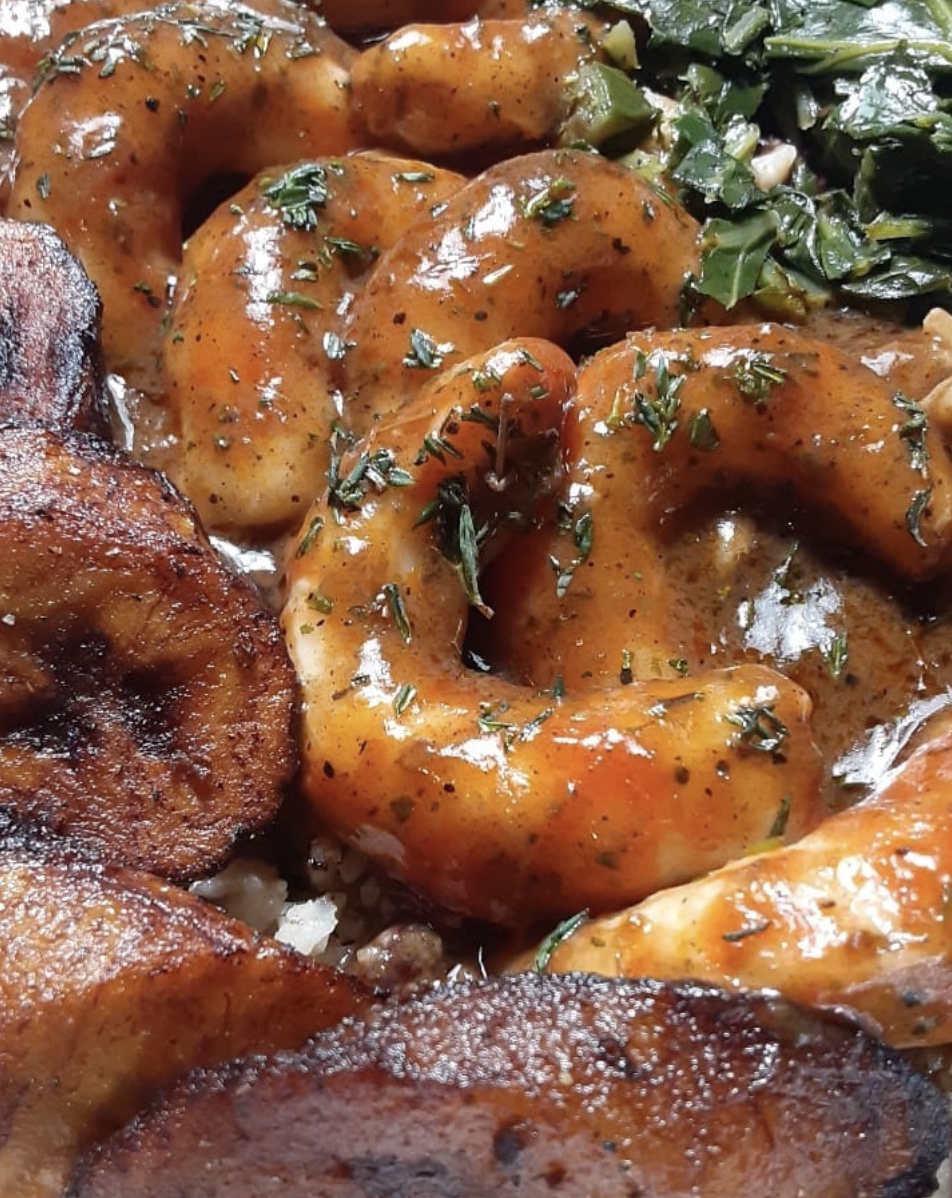 Leaf Over Beef
Long Beach pop-up serving saucy comfort classics and Mexican, Jamaican, and Cajun entrées filtered through a barbecue lens

Check them out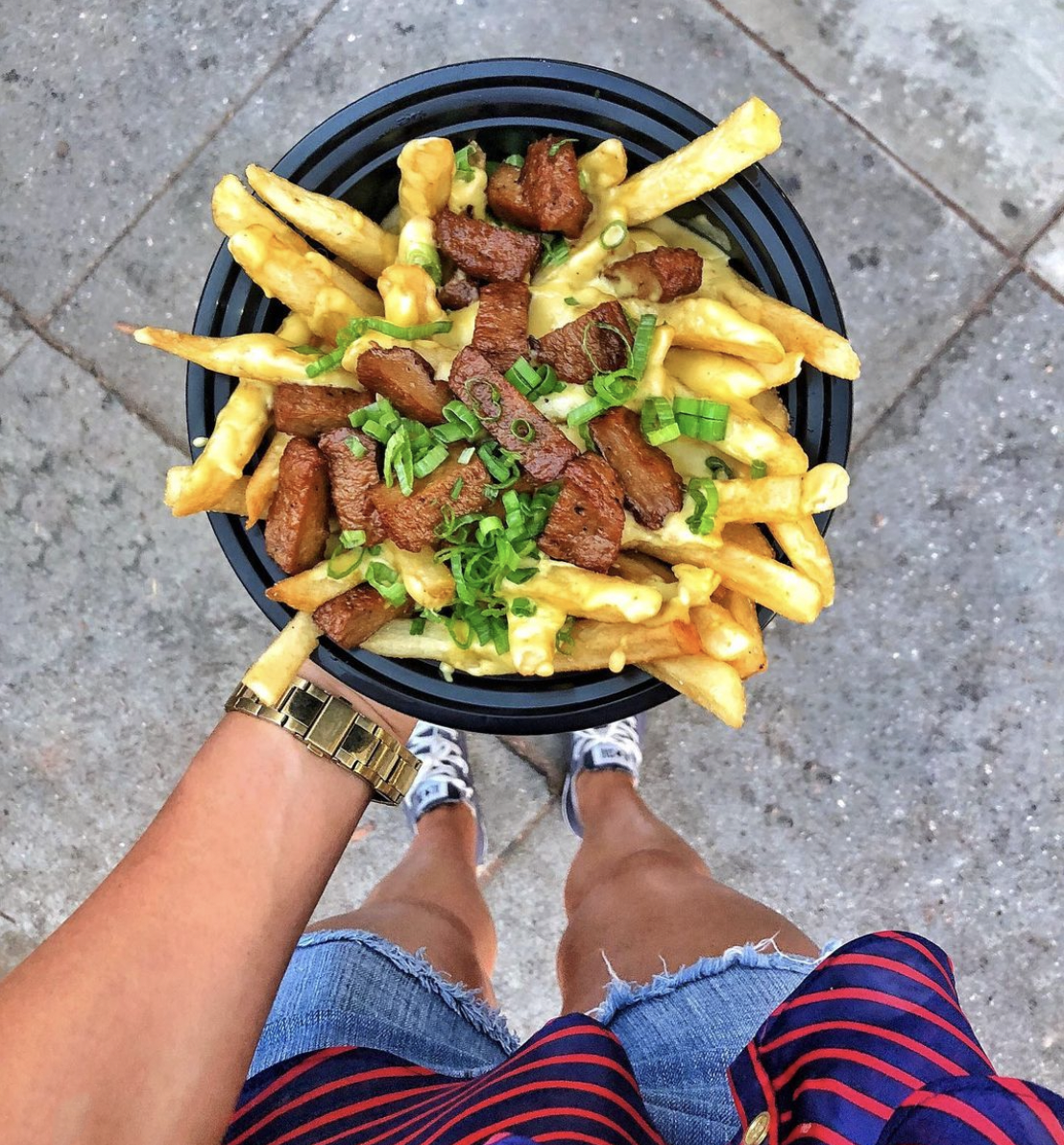 Photo credit: @msvegan
Mac & Cheese Rebel
Cheesy pasta (and French fry) truck with an extensive vegan menu, including add-ons like braised kale, fried Brussels sprouts, and vegan duck

Check them out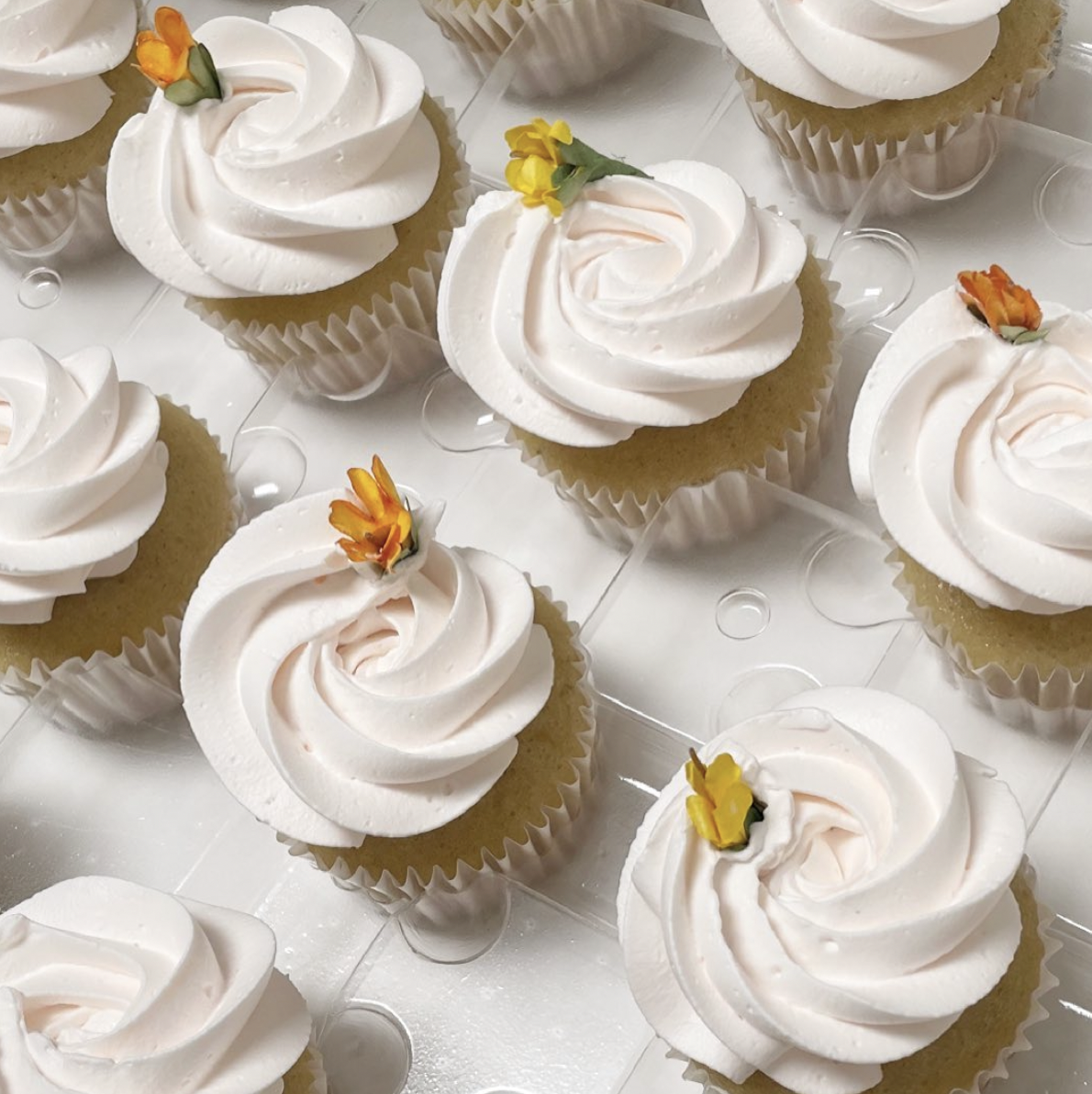 Madison Rose Bakery
Cupcake Wars-winning "sensual vegan" baker making show-stopping baked goods and treats

Check them out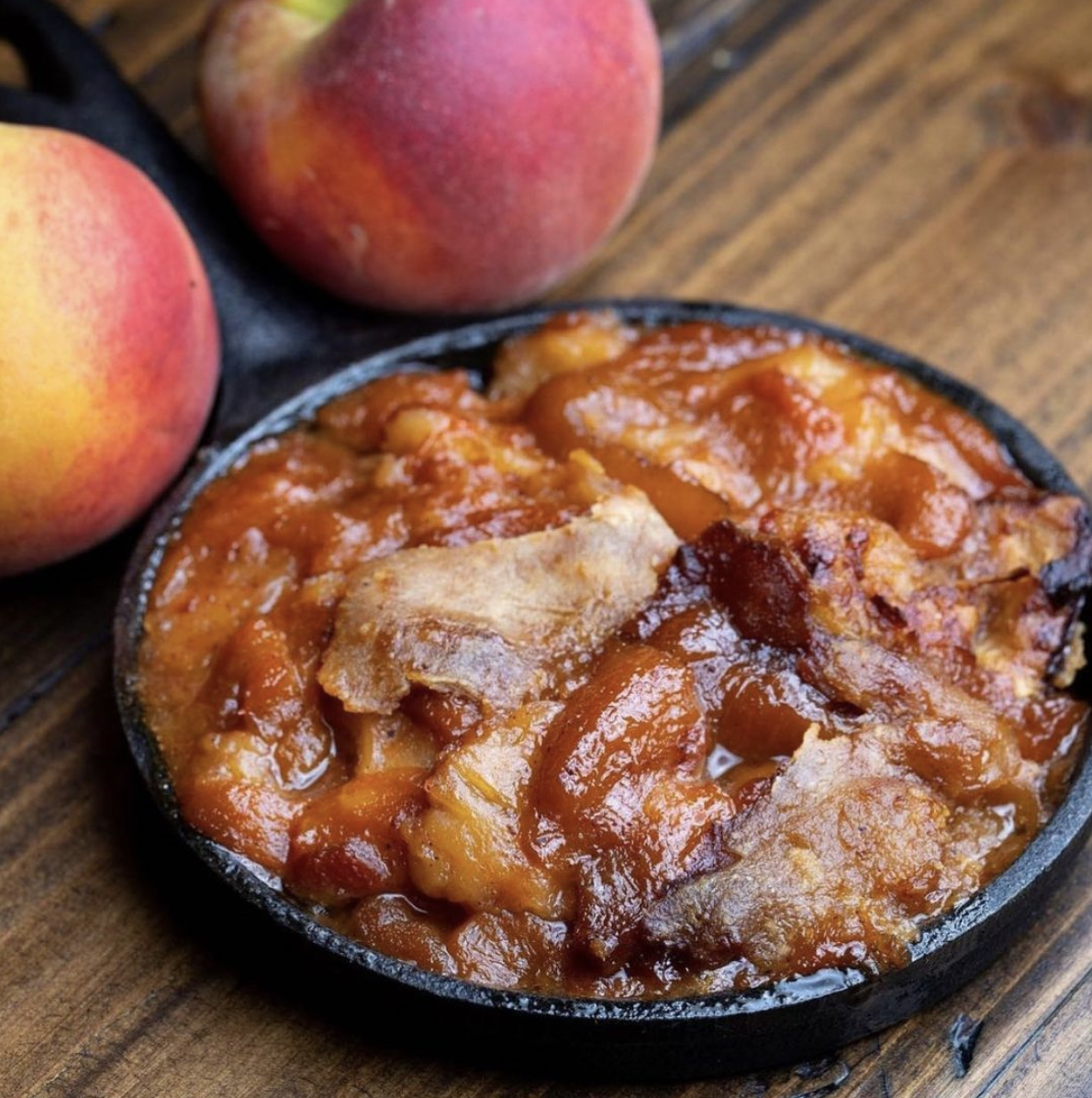 My Daddy's Recipes
Homestyle, plant-based treats adapted from family recipes

Check them out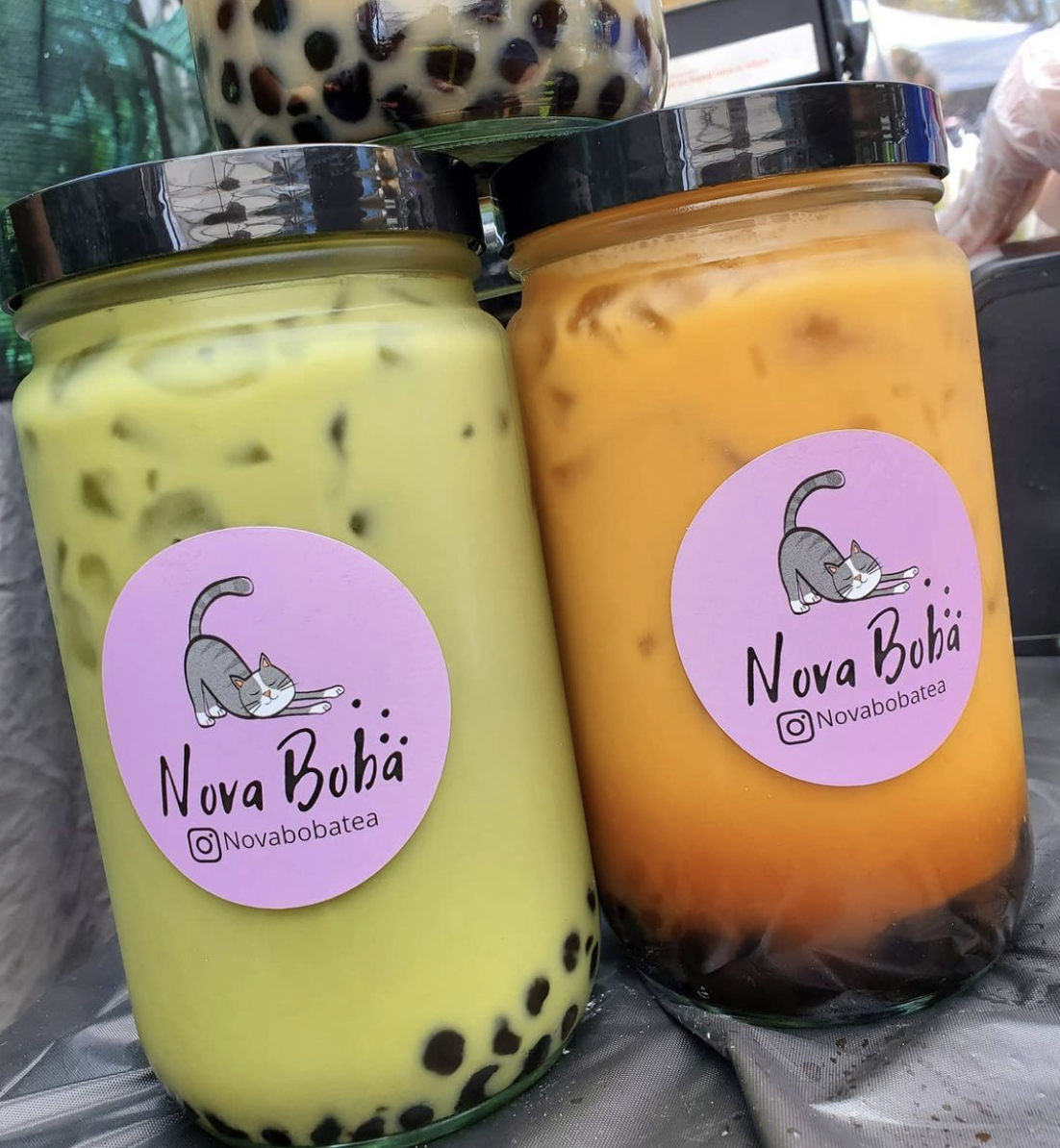 Nova Boba
Latina-owned boba pop-up known for its Horchata Boba and other classic flavors

Check them out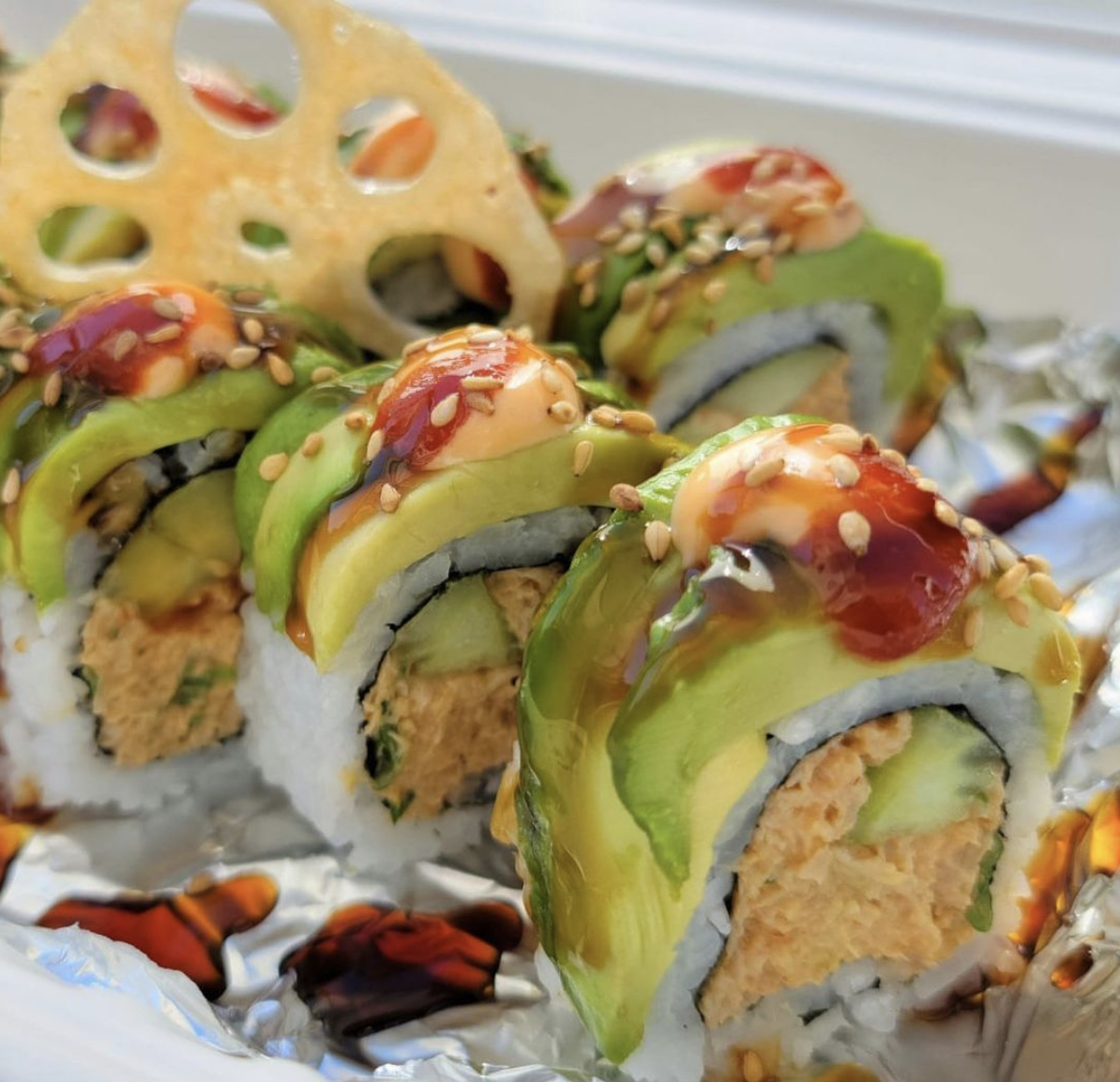 Oono Sushi
Roaming sushi bar making craveable rolls, bowls, and sushi burritos

Check them out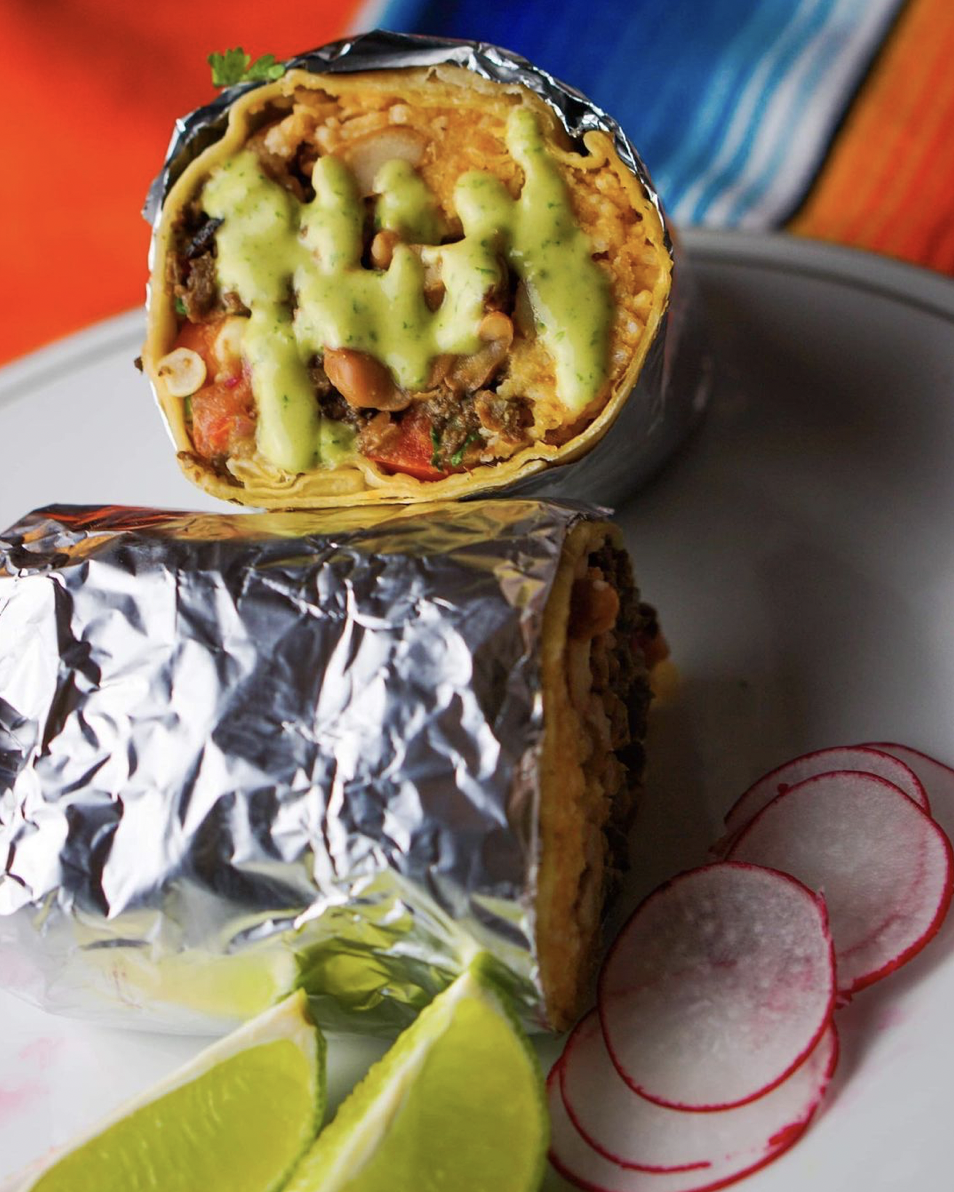 Pacha Taco
Mexican-Bolivian pop-up serving everything from burritos and tamales to peanutty sopa de mani and calamari tacos

Check them out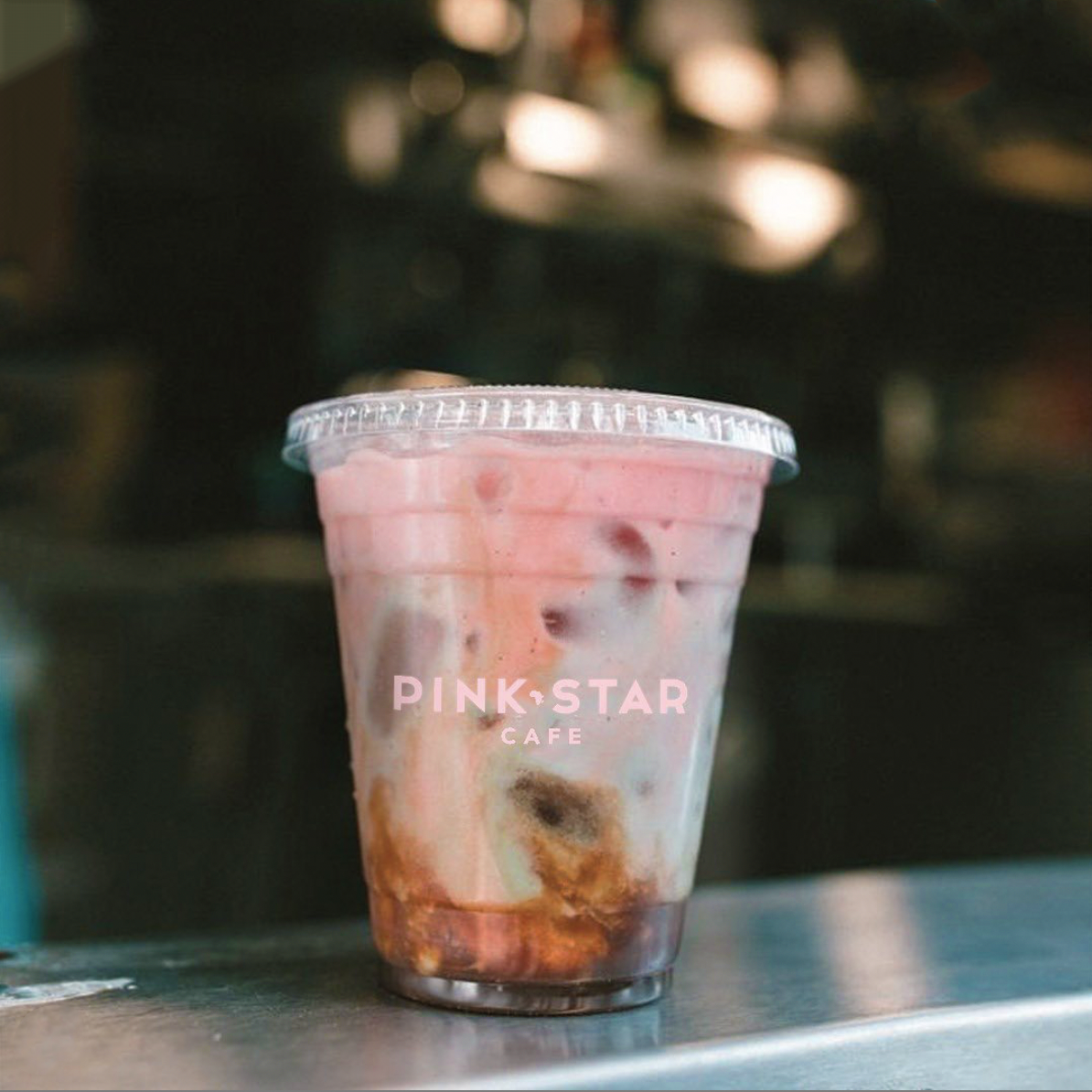 Pink Star Cafe
Mobile African café with an assortment of vegan pastries and super-colorful lattes, teas, and lemonades

Check them out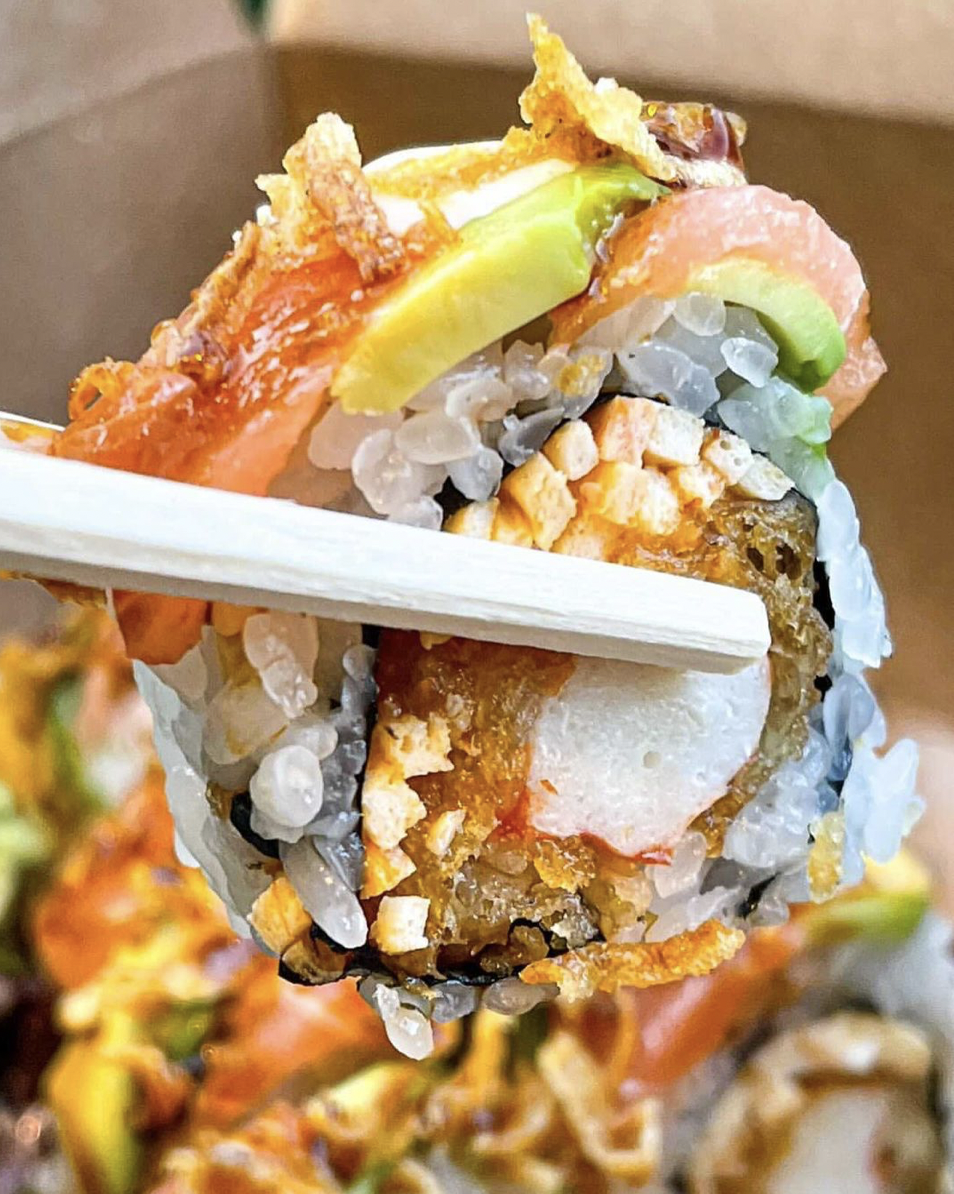 The Plant Lab
Rising star kitchen blazing trails with premium sushi and Japanese cuisine

Check them out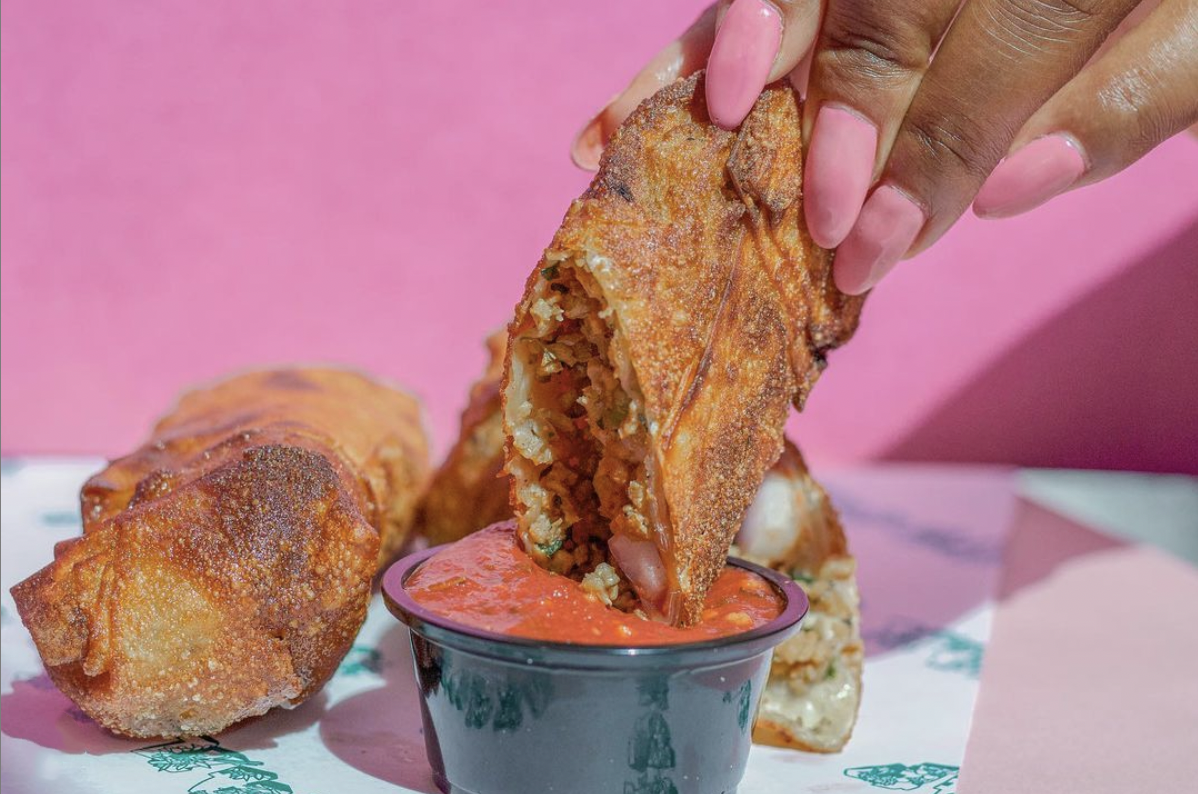 Photo credit @kstyles.images
Vegan AF Food Truck
Brand-new Black woman-owned company wowing customers with a bright pink food truck and a comforting menu of jumbo-sized stuffed egg rolls and fully loaded fries

Check them out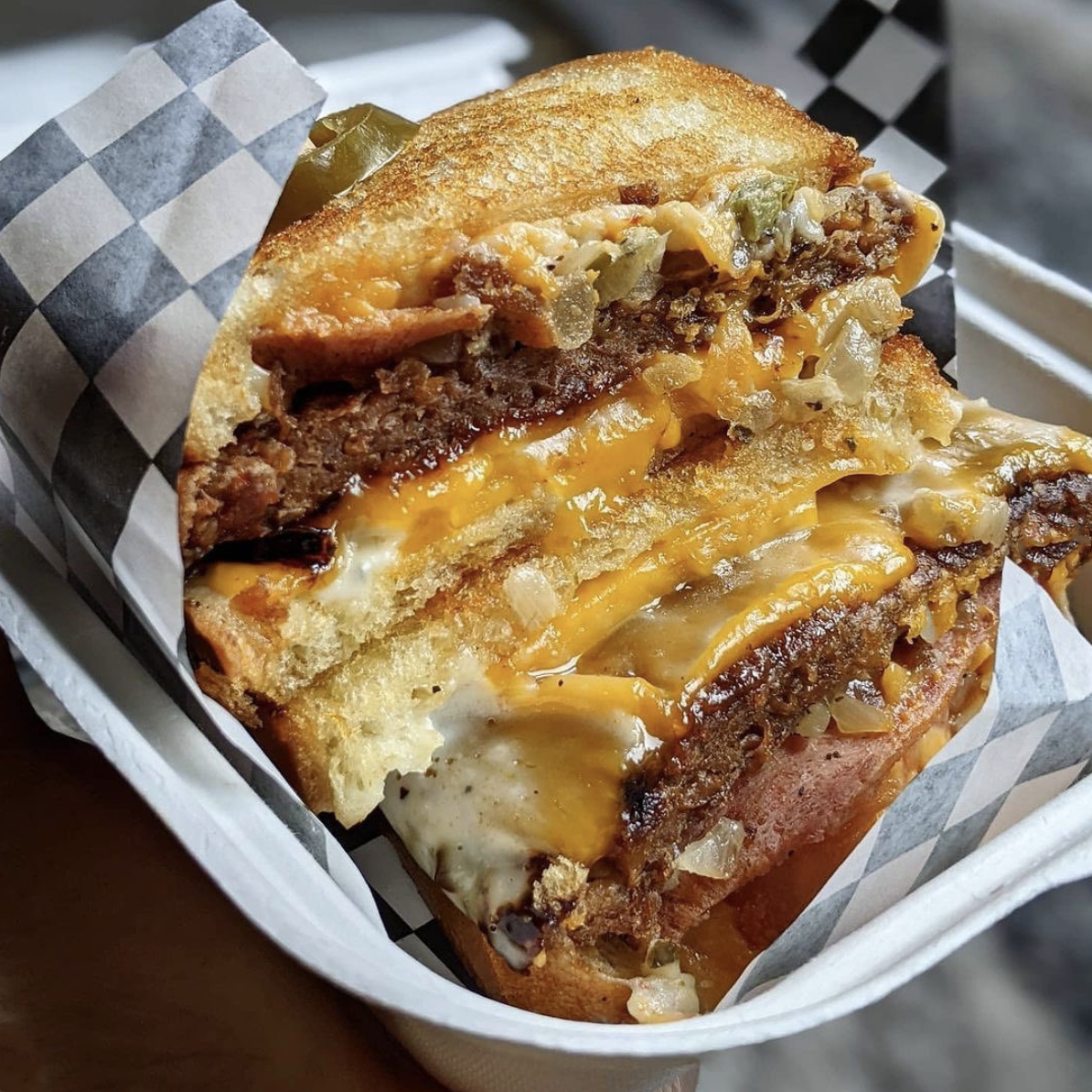 The Vegan Hooligans
Comfort food restaurant and food truck creating indulgent fast-food copycats such as potato-chorizo Crunchwraps, barbecue Western burgers and Filet O' Fish sandwiches

Check them out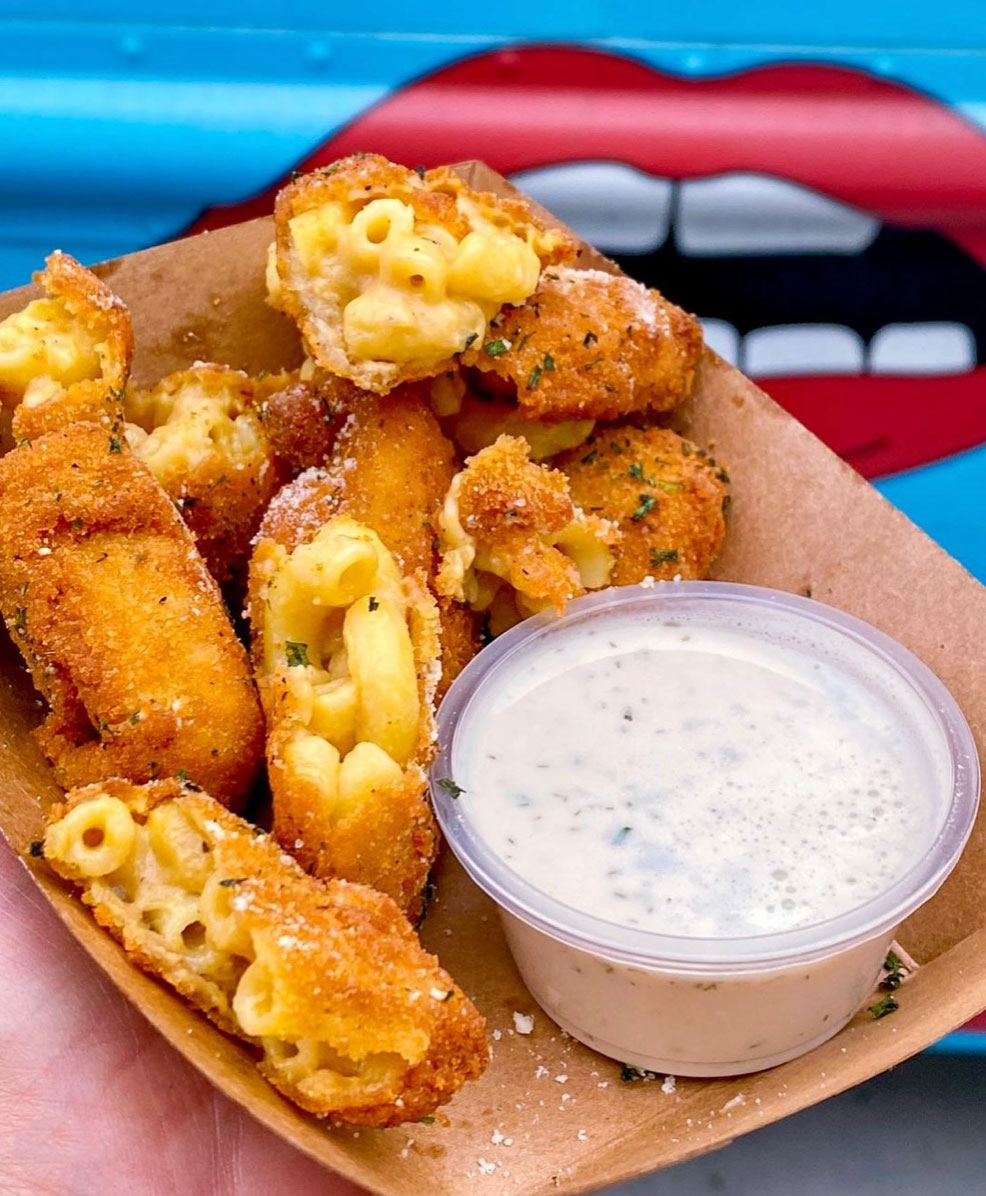 Word of Mouth
Legendary LA food truck that customers flock to for burgers, buffalo cauliflower, and fried mac and cheese bites

Check them out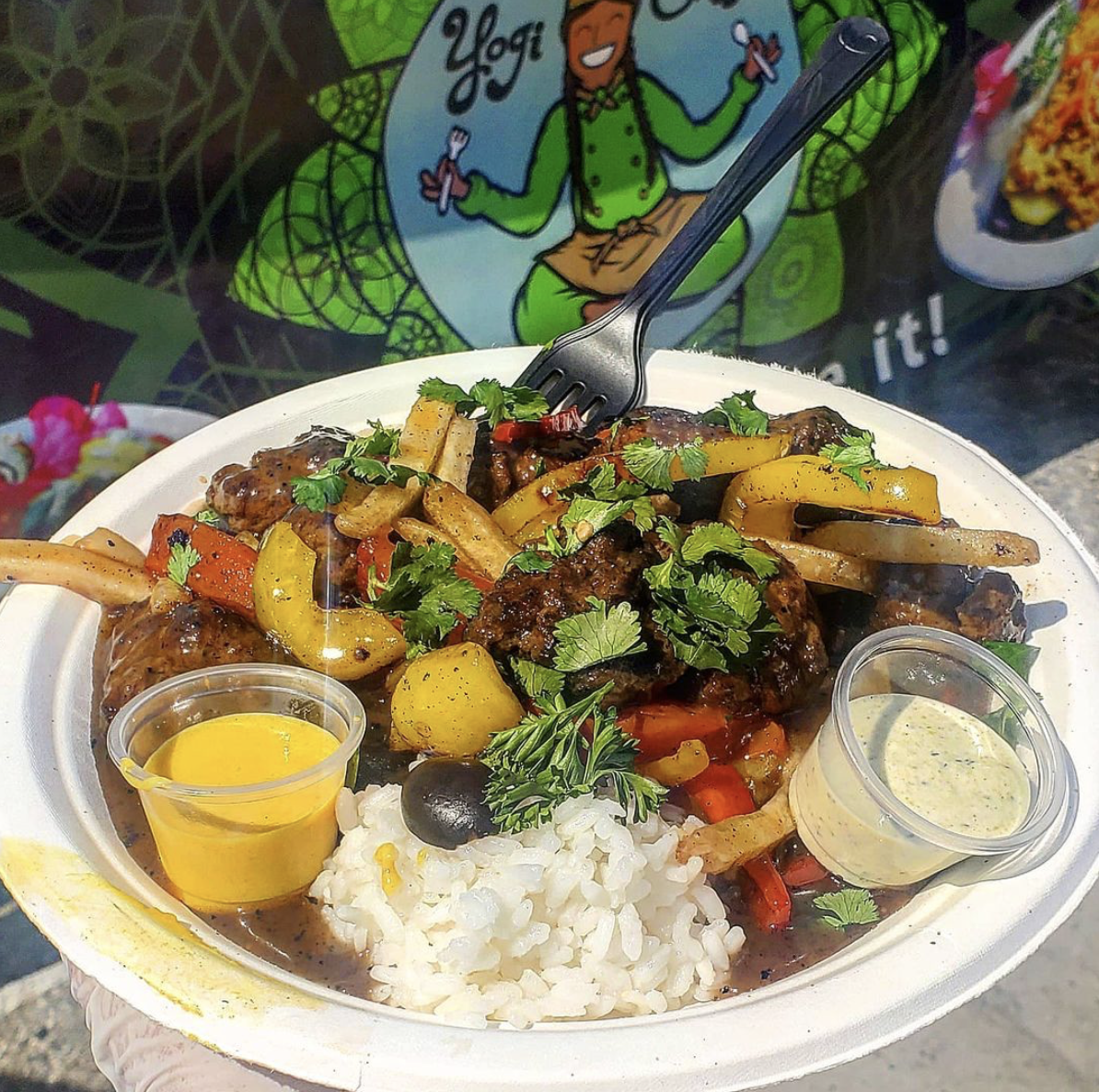 Yogi Chef
Peruvian fusion pop-up whipping up traditional eats like Lomo Saltado, banana leaf tamales, and Papas la Huancaina

Check them out


Aruka Sanchir is VegNews' Beauty & Style Editor who loves trying out new eats whenever she's at Vegan Exchange.
Richard Bowie is VegNews' Senior Editor who can be found gawking at Pink Star Cafe's gorgina pink-and-blue lattes.